Are you in AWGE? 
The first rule about AWGE is you don't talk about AWGE. 

What are you responsible for? 
I'm responsible for all tech creative digital duties. Recruiting new developers, designers, growth hackers, etc. Finding the right developers or designers to work with. When you do meet that perfect match it's refreshing. It's hard to find people who work or operate the same way you do. Generally, most people come from the corporate structure side of things which is fine. But I love really scrappy and gritty people because they will just figure it out and work at unorthodox hours. You also don't need to micro-manage or hold their hands. But overall responsibilities are to creatively think about how we can integrate technology for situations, development, recruiting new engineers, digital designers, data scientists, and growth hackers.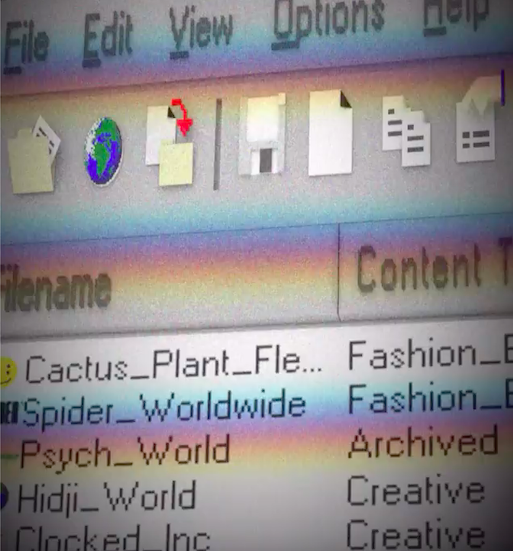 What's the best project you have worked on in 2020?
I think the best project I worked on in 2020 was Cactus Plant Flea Market. In October they released their Nike Air Force 1 sneakers. That was fun because there were millions of users using bots to purchase the sneaker. We made it that users can only buy 1 pair per order. If you tried to buy more than 1 pair, shipping was $1,000,000 dollars. Allowing an equal level playing field for everyone to have a fair opportunity to purchase sneakers. Another fun project was building an album website for my good friend A$AP 12vy for his recent Noon Yung album. 

What kind of companies have you been working with? 
I've been working with a lot of fashion brands like Young Thug's Spider Worldwide, Cactus Plant Flea Market, PsychWorld, Nasaseasons, and more. Then on the music side, I work with Cinematic Music Group, A$AP Mob, G4 Boyz, and more. For fashion brands, I try to optimize for sales conversions. No more than 3 clicks to get to checkout. It usually ends up being about 1 or 2 clicks to get to check out. This startup Fast.co is helping businesses have their customers shop online and checkout with one-click. I actually tried to cut an angel investment check into them during the first week of the pandemic. But the founder had to regroup internally because of the pandemic. Now I think they are raising at a $1 billion dollar valuation. On the music or creator side, I try to optimized and treat the websites as a centralized hub or one-stop-shop for their fans to access everything from music, videos, merch, games, and more. 

How do you balance creativity with technology?
It's always tough to balance creativity with technology because fashion brands, musicians, and creators have an idea in their head that just may not be possible to implement and execute. Maybe the technology isn't there yet or things changed. But I always say we can build anything it just depends on how much resources and time can be devoted. 

Does functionality compromise creativity? 
Absolutely some things just aren't possible and sometimes companies like Apple or Google push an iOS update to the world then boom certain functionalities aren't possible or break. For example, we started integrating autoplay music on websites. Then after an iOS update in 2017 or 2018 Apple removed or disabled the autoplay music functionality in the Safari mobile browser. So we had to either move on or figure out a way to hack around it. We figured a hack around it, by setting up a trigger button on the welcome/click to enter page that triggers the music to autoplay. Things like this don't happen often but when they do you have to decide to drop it and move on or figure out a work-around. 

What do you have planned for 2021?
Plans for 2021 is to work with my team and not take on any outside projects. It gets pretty overwhelming with handling a ton of projects. Some people end up going missing or ghost a started project for whatever reason. Then you just wasted your valuable time that could've been allocated to something else. The last project I'm building is with the Nelk Boys, who are prankster YouTubers. We have a unique creative project we're trying to execute right now. I don't like speaking on projects until released. 

How do people get in contact/find out more? 
If people want to get in contact with me they'll figure out how. I'm a very low-key anonymous person so if you can get in contact with me I find it impressive. 
Categories
Tags