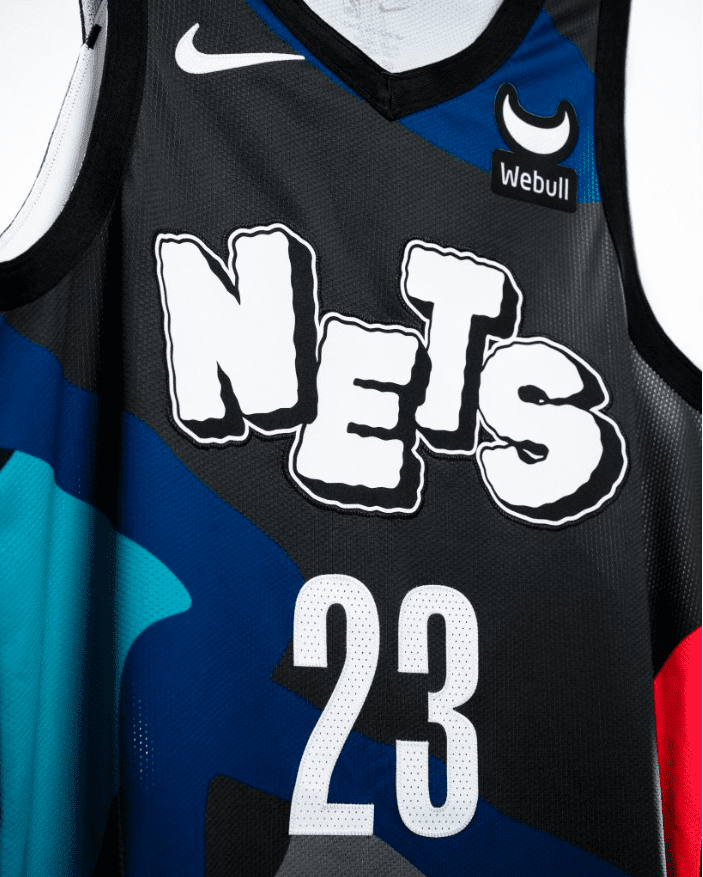 KAWS designs Nike City Edition kit for The Brooklyn Nets 2023-2024 uniforms.
The kit will be available in Autumn in-store & online.
The top has a vibrant pattern inspired by KAWS' 2019 Tension series. KAWS also reworks the "Nets" in his signature puffy, graffiti-style font.
KAWS' "XX' motif features on the waistband of the shorts. Finishing off the design is a KAWS autograph that rests right above the shorts' specification tag.
The KAWS Brooklyn Nets collaboration is the first time KAWS has worked with a sports organisation and is the start of a two-year association.
KAWS collab with The Brooklyn Nets available in the Autumn from their store: netsstore.com
About the artist
KAWS (b. 1974, Jersey City, New Jersey; lives and works in Brooklyn, New York) has exhibited extensively in renowned institutions, including solo exhibitions at – Serpentine Gallery, London, United Kingdom (2022); Mori Arts Center Gallery, Tokyo, Japan (2021); The Brooklyn Museum, New York (2021); The National Gallery of Victoria, Melbourne, Australia (2019); Fire Station, Qatar Museums, Doha, Qatar (2019); Museum of Contemporary Art Detroit, Michigan (2019), Contemporary Art Museum of St. Louis, Missouri (2017); Modern Art Museum of Fort Worth, Texas (2016) which traveled to the Yuz Museum, Shanghai, China (2017); Yorkshire Sculpture Park and Longside Gallery, West Yorkshire, United Kingdom (2016); The Brooklyn Museum, New York (2015); Centro de Arte Contemporáneo, Málaga, Spain (2014); Nerman Museum of Contemporary Art, Overland Park, Kansas (2013); Pennsylvania Academy of Fine Arts, Philadelphia (2013);High Art Museum, Atlanta, Georgia (2011); and Aldrich Museum of Contemporary Art, Ridgefield, Connecticut (2011).
Categories
Tags