Tabish Khan the @LondonArtCritic has picked five exhibitions to see in London. Each one comes with a concise review to help you decide whether it's for you. There's still time to catch some of his Frieze week recommendations. All exhibitions are free to visit, some may require booking ahead: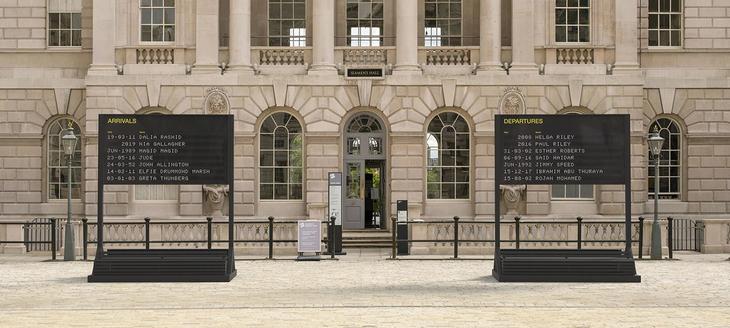 Arrivals + Departures @ Somerset House
Don't look for flight times on these boards, they mark births (arrivals) and deaths (departures) on two boards that anyone can populate through a website. The artist duo YARA + DAVINA are behind it and it's fitting given most of us are sensibly avoiding flying and others have not been able to welcome new arrivals or mourn given the rules around gatherings. Until 5 November.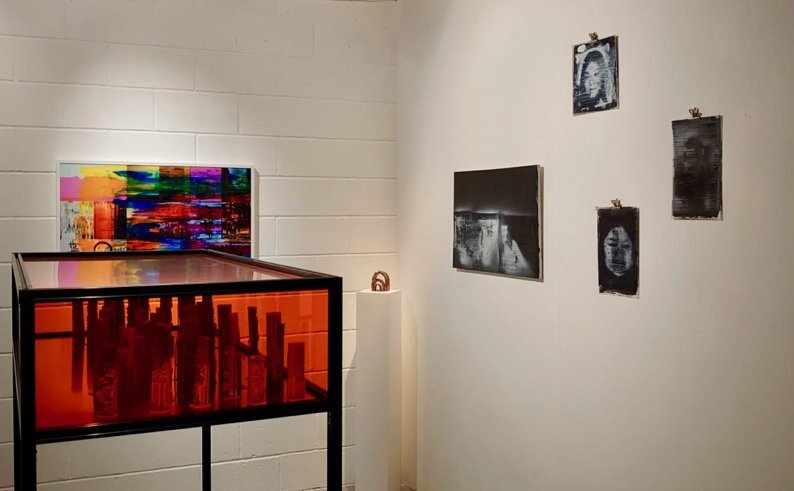 Sam Burford: Kinosyne @ Fiumano Clase
Cinema serves as the inspiration for Sam Burford as he takes the car chase scene from Bullitt and stretches it out, and converts segments of Dr Strangelove into sculptures encased in a bright orange vitrine. Cinema is seldom the inspiration for contemporary artists and I often wonder why – here's an artist who is proving to the exception to the rule. Until 31 October.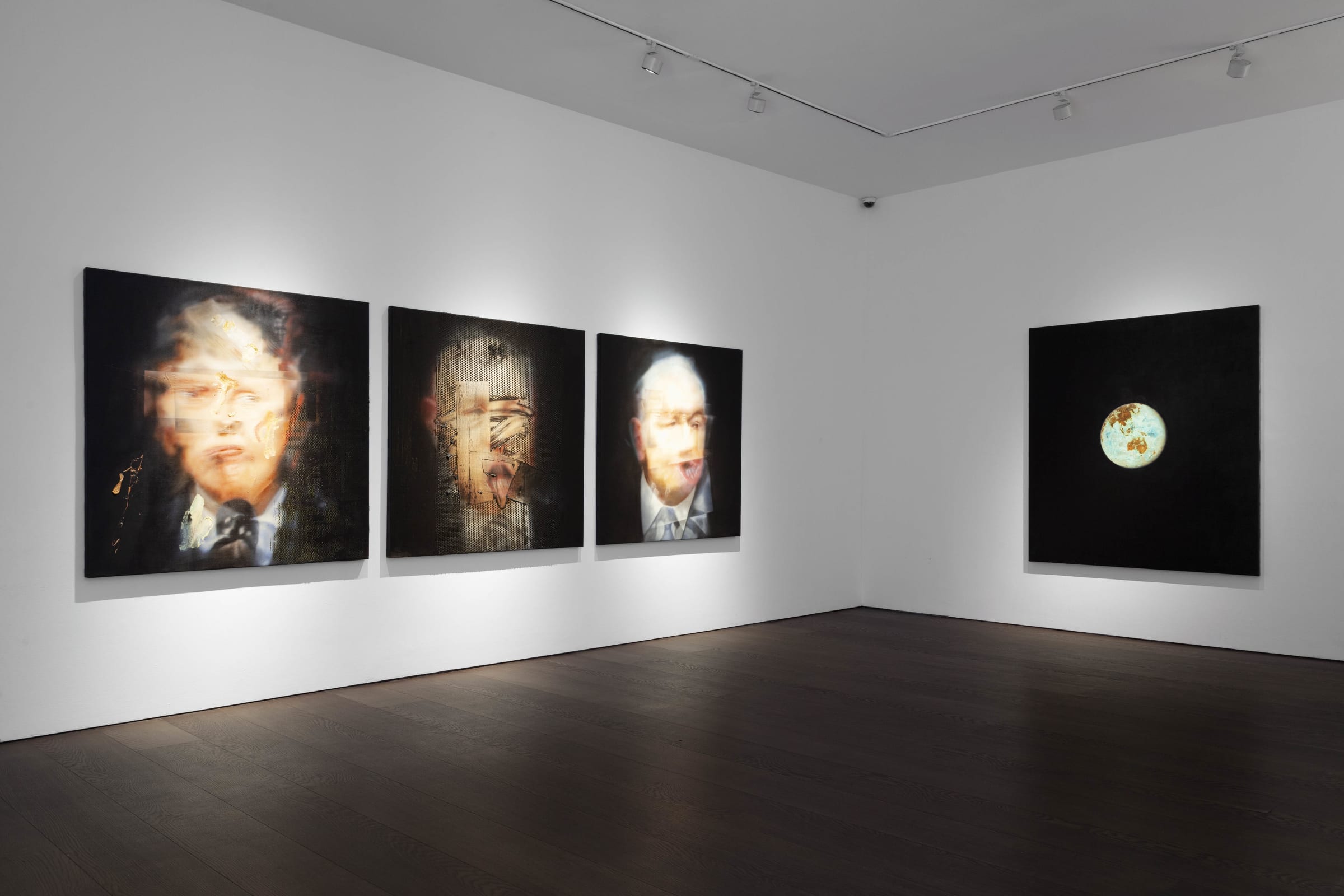 John Keane: Viral @ Flowers
Multiple screens shout images at us from one painting, while opposite the Earth appears to be rusting away – with leaders who don't seem to be holding it together in between. The world is changing and it doesn't always seem to be for the better. Fake news, climate change and social media are all reference in John Keane's paintings. Until 31 October.
Celia Hempton @ Southard Reid
Big thick impasto painting where you can lose yourself within the texture of the works. These pieces by Celia Hempton are hung within a twisty installation that makes you feel like you've stepped inside a painter's world. Until 28 November.
Gillian Wearing @ Maureen Paley
This small show is a series of intimate self-portraits created by the artist during lockdown. It's a very pared-down show and it captures the sense of vulnerability and uncertainty we all felt when confined to her homes. Plus her usual prosthetic masks are replaced by the masks we're all now familiar with. Until 25 October.
All images copyright artist and gallery.
Categories
Tags