Tabish Khan the @LondonArtCritic has picked five exhibitions to see in London. Each one comes with a concise review to help you decide whether it's for you. There's still time to catch some of his early October recommendations. All exhibitions are free to visit, some may require booking ahead:
Danh Vo: Chicxulub @ White Cube, Bermondsey
If you want an exhibition with ambition then this is it. Wood fires rage within the gallery, fed by a giant pile of logs in the shape of the stars and stripes. There are plants and a tree within the gallery, as well as historical artefacts and stained glass windows. This immersive exhibition by Danh Vo deals with themes around life, politics, religion and consumerism in a very impressive show. Until 2 November.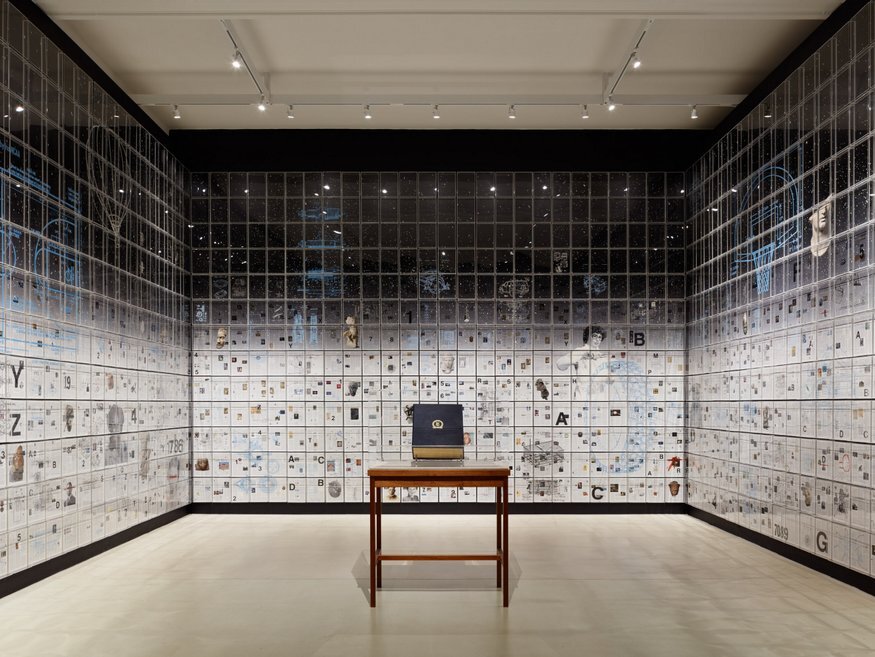 Tavares Strachan: In plain sight @ Marian Goodman Gallery
Tavares Strachan provides another immersive exhibition with performances and a revisiting of history at Marian Goodman. The work on the walls challenge the Western historical canon, upstairs busts of important black figures are hidden behind tribal masks to represent how they have been omitted from historical records. It's all brought together by performers and a secret element I'm not allowed to tell you about. Until 24 October. 
Grayson Perry: The MOST Specialest Relationship @ Victoria Miro, Wharf Road
Grayson Perry is back to his satirical best as he targets the US on the eve of the election. Zuckerberg lords over a biting map of the USA, the liberal elite are plastered all over Manhattan and social media users get it in the neck too for their unwillingness to listen to others who disagree with them. It coincides with his insightful Channel 4 documentary on his American road trip. Until 31 October.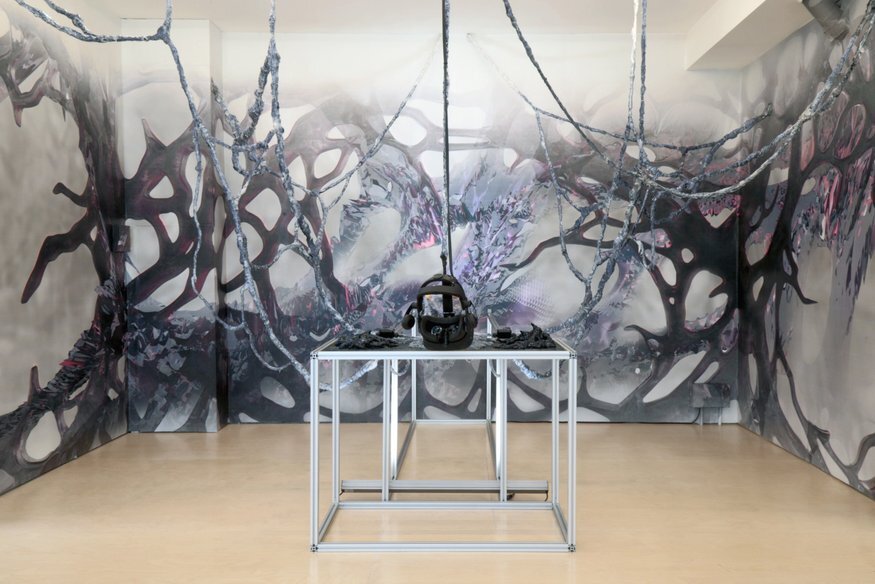 Samuel Capps: Exudater @ Seager
It's like I've stepped inside an organism as tendinous growths stretch across the room in a rather sinister looking installation. Slip on the virtual reality headset and I can navigate through a laboratory setting where samples appear to be studied, though there are no others present so it has an ominous vibe. Until 25 October. 
Mayfair Art Weekend Sculpture Trail
Watch people appear out of nothing, be intimidated by a giant handbag and be creeped out by a rock with seven eyes. These are all experiences on exploring the month long Mayfair sculpture trail that can all be experienced outdoors or within arcades. Plus as an added bonus I've voiced the audio guide for the trail so you can listen to me as you walk around it. Until 31 October. 
Danh Vo photo – © the artist. Photo © White Cube (Theo Christelis). Tavares Strachan photo: Lewis Ronald. Grayson image – © Grayson Perry. Courtesy the artist and Victoria Miro. Mayfair sculpture photo credit: Waddington Custot and Rodrigo Reinoso.
Categories
Tags