Tabish Khan the @LondonArtCritic has picked five exhibitions to see in London. Each one comes with a concise review to help you decide whether it's for you. There's still time to catch some of his Mayfair recommendations. All exhibitions are free to visit, some may require booking ahead: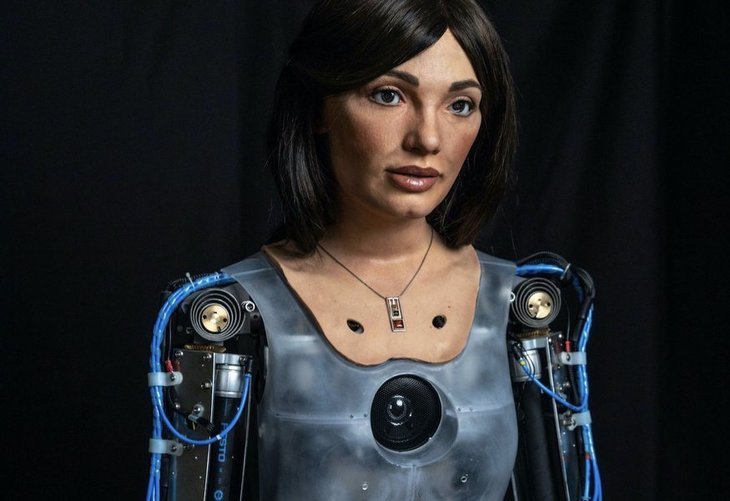 Ai-Da [Robot Artist] @ Annka Kultys Gallery
What is the future of art and have we seen it already. Humanoid artificial intelligence artist Ai-Da has created abstract artworks in a show where if you didn't know any better you'd assume it was created by a person. It raises lots of questions as to whether she (it?) is an artist? Whether it's the person who programmed her is the artist? And how our knowing it's not a human creator changes our interpretation of the work? Until 10 October.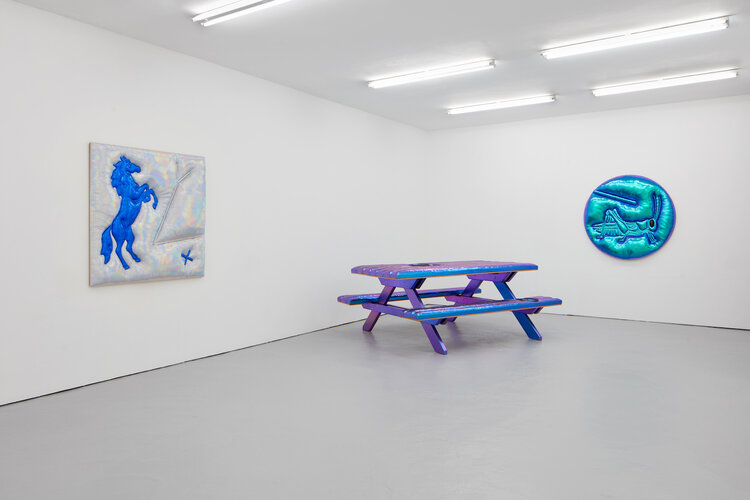 Jon Young: Straight Shot From Here @ J Hammond Projects
The room is filled with symbols of the untamed middle of America including a mustang and a scorpion, and the picnic benches that signal the encroaching tourism that's slowly eating it up. It's a reflection of the artist's Indigenous American ancestry and how the natural world has been 'tamed' by humans. The works are all created in bright reflective colours so they shimmer like a desert mirage or to reflect that the American deserts were often testing grounds for nuclear weapons. Until 14 October, appointment only.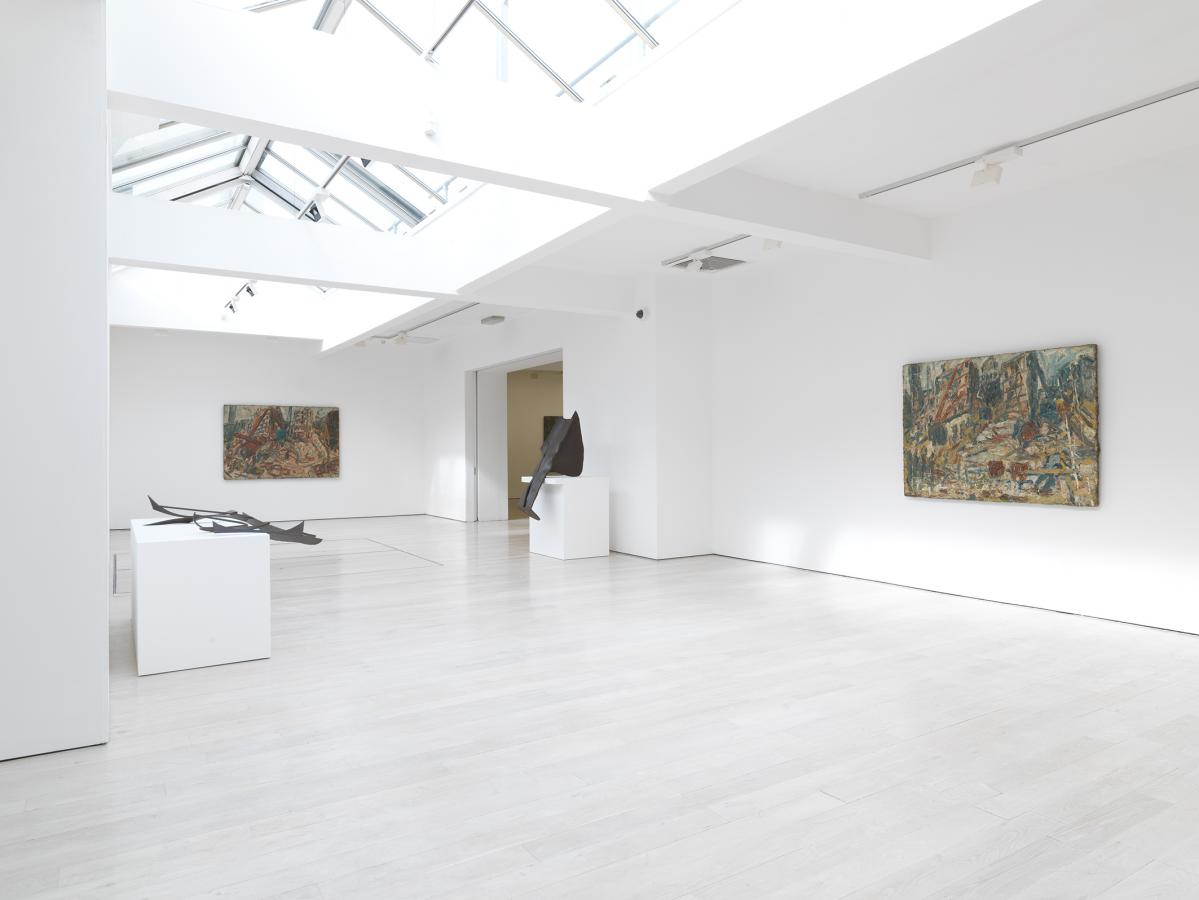 Anthony Caro: 6 Sculptures, Leon Kossoff: 6 Paintings @ Annely Juda Fine Art
The works of two late great British artists combine in this combination of sculpture and painting. This was the gallery's proposal for their Frieze Masters booth but as that's not going ahead they are creating it in their gallery space instead. There's so much texture in this exhibition with the rough edges of Caro and I can never get enough of the impasto paintings of Kossoff. Until 17 October.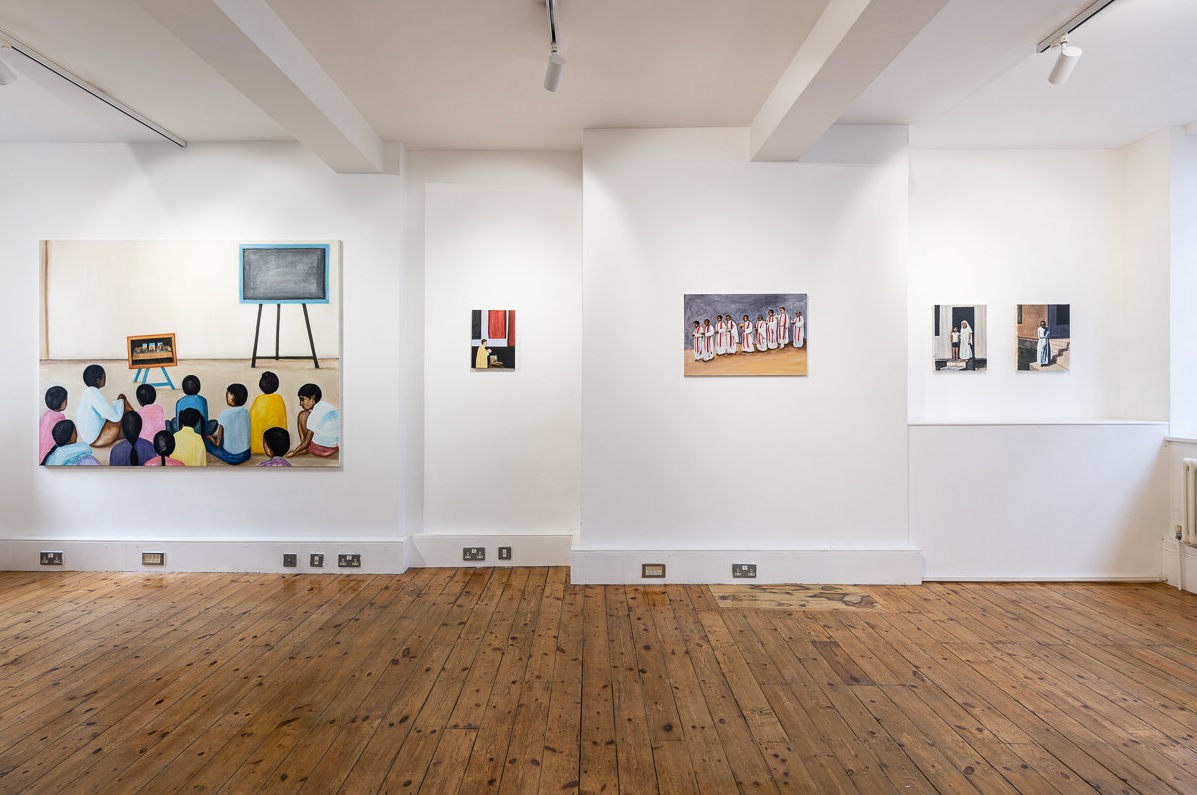 Matthew Krishanu: 'Picture Plane' @ Niru Ratnam
What's the role and legacy of Western influence in South Asia? Christianity may be present due to colonialism but a lot of people take solace from their faith. This is a particularly personal issue for Matthew Krishanu whose father was a Christian minister. Western art history continues its influence in South Asia as we see schoolchildren observing and analysing Leonardo's The Last Supper. It's this mix of personal background and wider issues around religion that makes his work all the more pertinent. Until 24 October.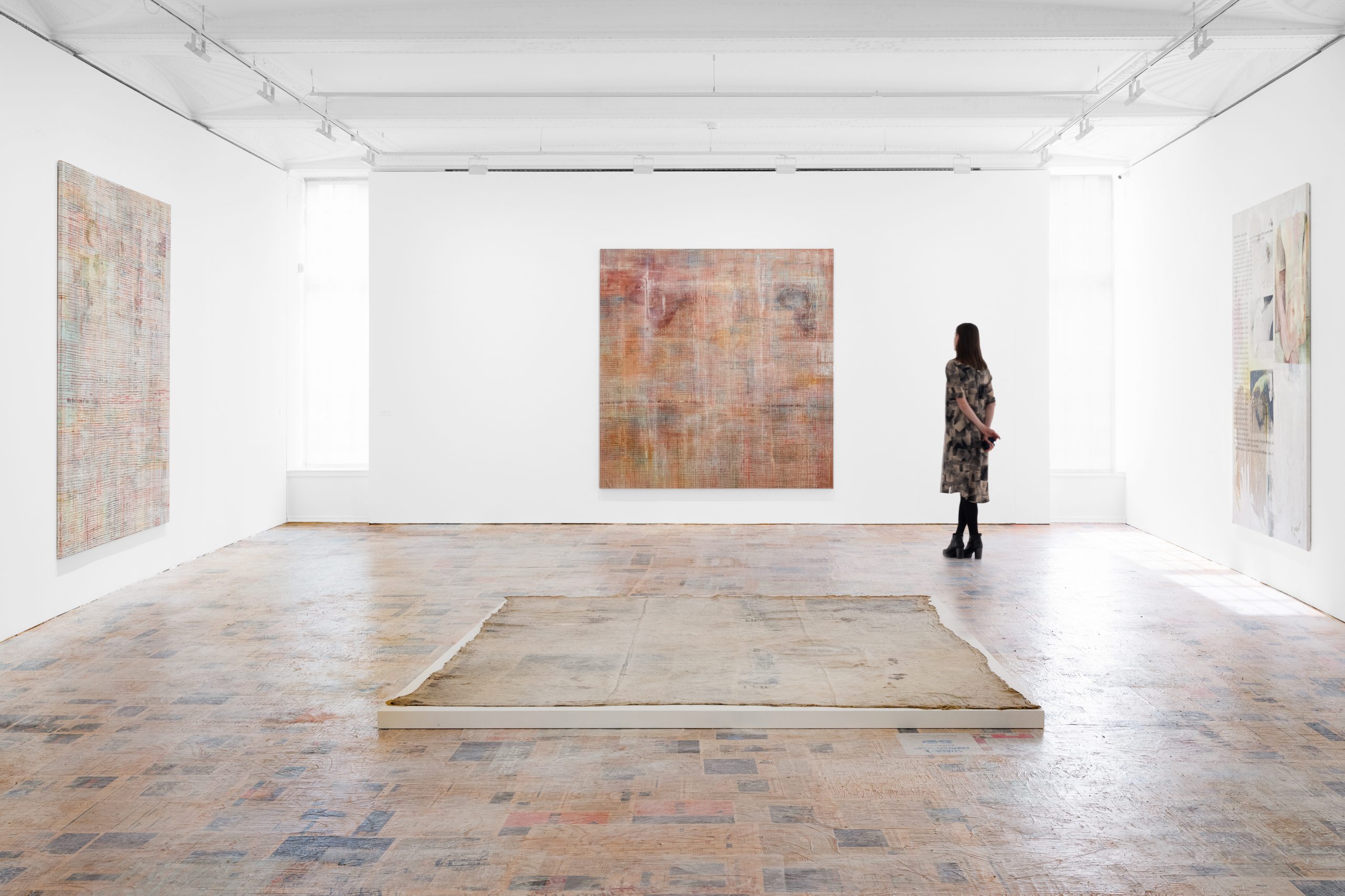 A Focus on Painting @ Galerie Thaddaeus Ropac
This painting show contains four artists from different generations and stages in their career with each granted a room to populate. My highlight is the work of Mandy El-Sayegh who has covered the floor and walls with found imagery and text. Bound together by the latex the smell really hits you on entering the room. Until 21 October. 
All images copyright artist and courtesy gallery. 
Categories
Tags