REFLECTIONS, 21st-22nd September, is a FAD online exhibition curated by
Maddie Rose Hills and hosted on FAD's @worldoffad. The show features sixteen works created between March – August 2020, submitted by artists across the world through an Open Call.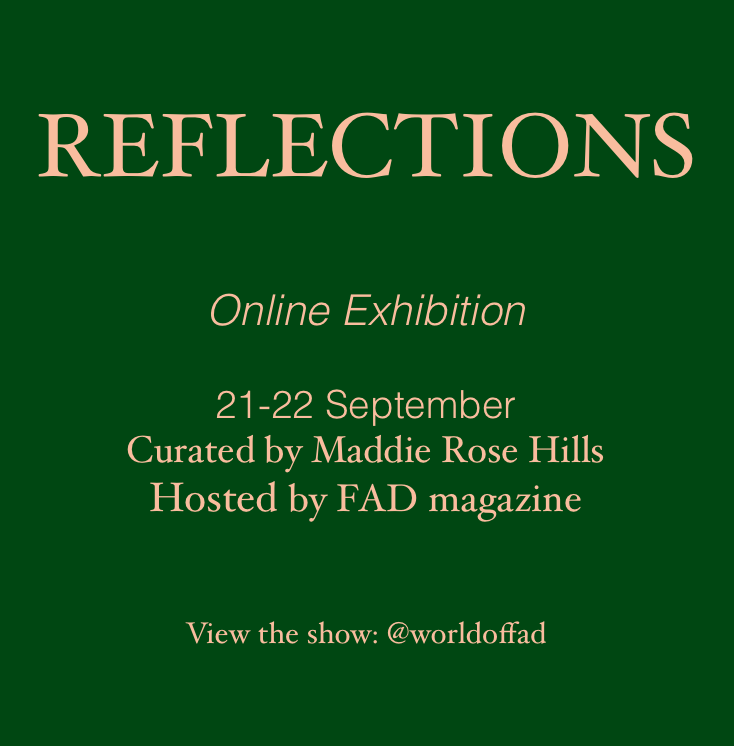 The selected works, spanning photography, film, painting and drawing, put together as a whole, tell a varied story of one period of time through the eyes of these artists.
Exhibiting artists:
Sonja Thomsen & Thom Bridge
Ilka Lemos
Larissa Monteiro
Joanne Dugan
Dominik Zarowny
Alice Bucknell
Florencia Del Fabbro
Farvash Razavi
Spanner In The Works
Marcelo Eli
Katharine Tsang
Clément Juillard
Rose Shuckburgh
Irina Zdanowska
Tarek Al-shammaa
Jack Murphy 
REFLECTIONS, 21st-22nd September on @worldoffad
Categories
Tags