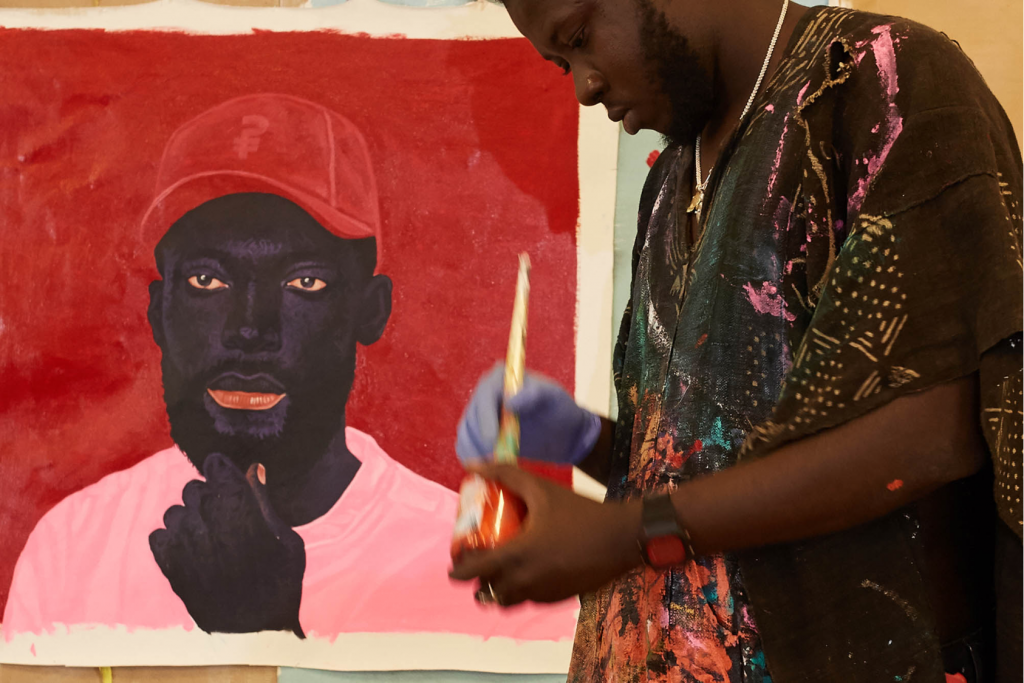 Kwesi Botchway at his studio Worldfaze
We managed to catch up with up & coming contemporary painter Kwesi Botchway at his studio Worldfaze to ask some questions about his art practice and his up coming solo exhibition in London.
Can you tell us a bit about your art practice
My practice focuses on portraiture painting combining realism, self stylising and impressionism to form a new language called ( Afro impressionism ) and to honour celebrate blackness within society today

Courtesy of the artist
What is worldfaze?
Worldfaze is a studio which was created with the vision of inspiring the world with my portrait painting. It's also about building and supporting the stories that surround emerging black artists in Africa and beyond.
A lot of cool painters are coming from Ghana now, is something special happening or have people just started looking?
Ghana already had established and great artists however I feel like we are in the era of portraiture related to the art market. Social media is playing a key role in exposing some of the great Ghanian artists we already had in the country to the art world.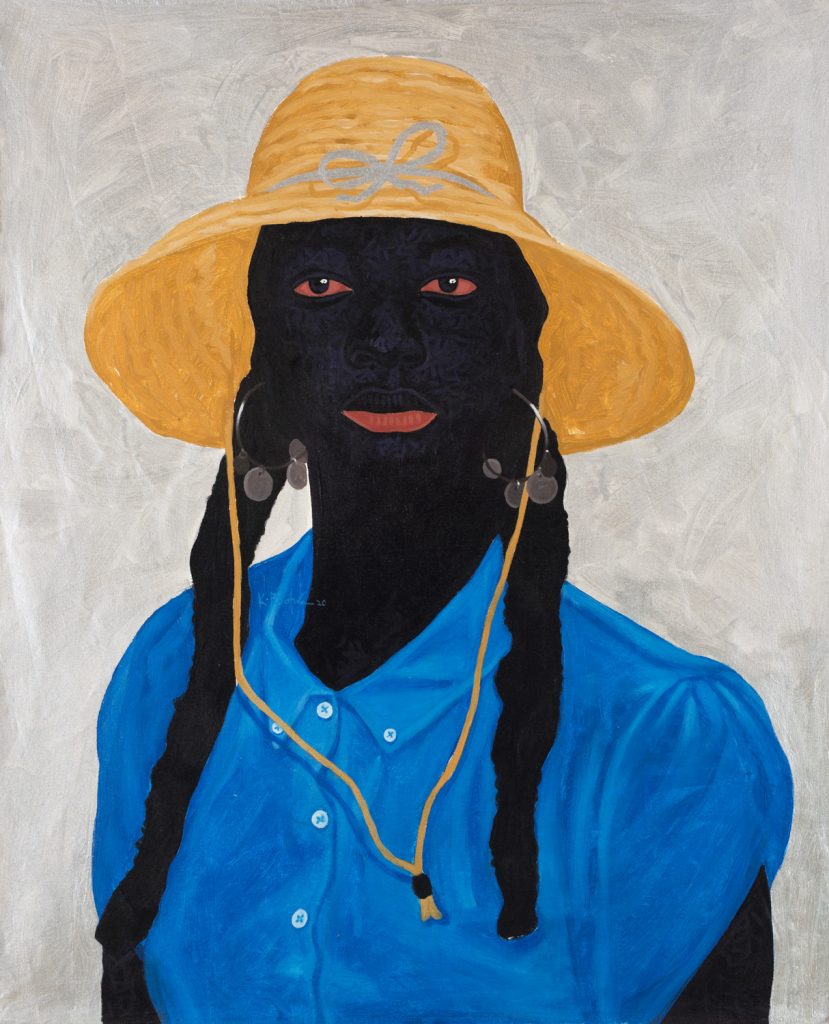 Courtesy of the artist
Can you tell us a bit about your upcoming exhibition in London.
The show will be at the end of October where I will showcase a new body work related to my practice which I'm excited about. I'm also interested in engaging in the stories of London based artists and creatives who will feature in my new body of works.
It seems from your work that you like meeting people, new people has COVID 19 restricted your encounters and has this impacted your practice ?
In Ghana we are not locked down anymore however following the COVID – 19 guidelines set out by the government. I'm now able to meet people and capture the essence of their stories through my paintings with or without a mask on.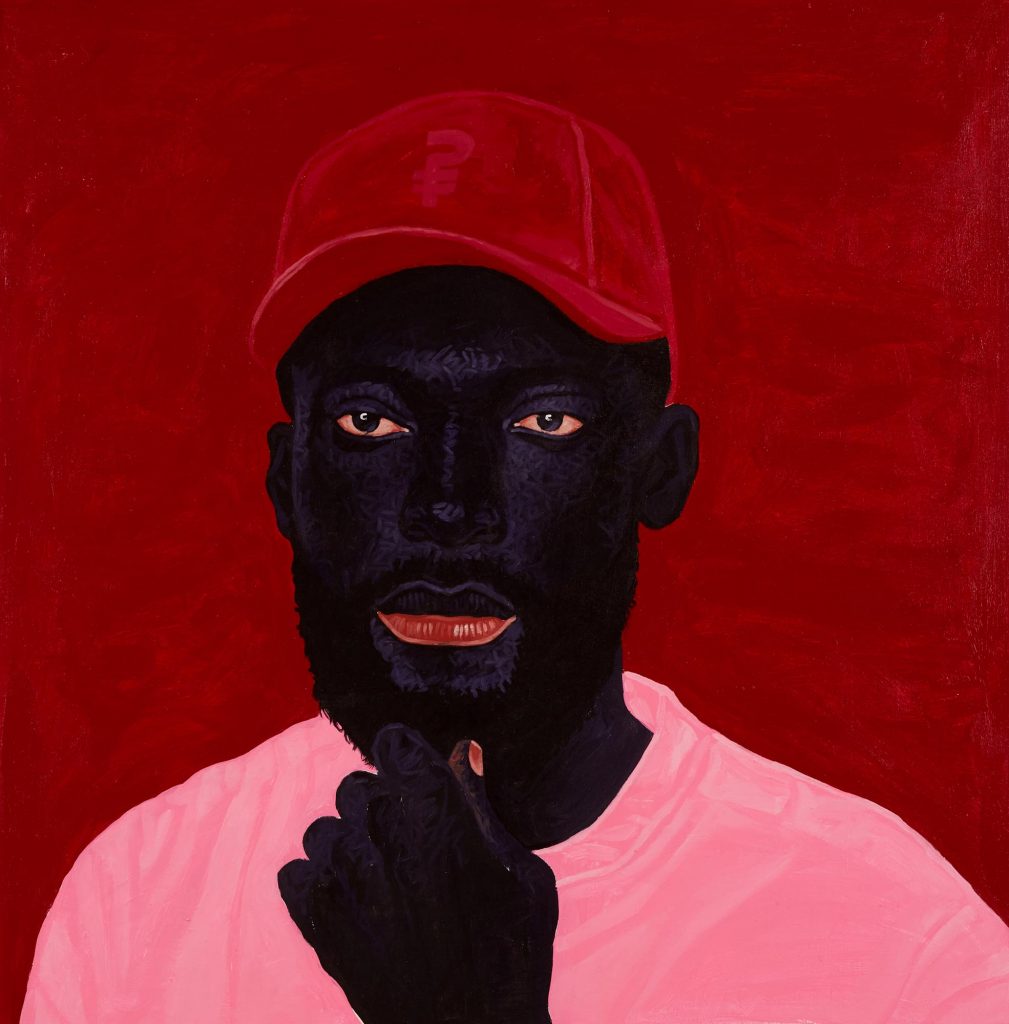 Courtesy of the artist
Your work looks good on Instagram and very 'buyable' do you ever produce work that people would not want to consume?
For me I'm not concerned about the buying off my works but completely focused of creating and delivering the untold stories I want to tell and elevating the black community.

Courtesy of the artist
Kwesi Botchway upcoming solo exhibition in London will be with Gallery 1957 at a secret location at the end of October following this he will have an exhibition in Brussels co-inciding with Art Brussels 2021.
@k.botwe1
Categories
Tags