Tabish Khan the @LondonArtCritic has picked seven artworks you can see in physical galleries, now that many are open again. Each one comes with a concise review to help you decide whether it's for you. All exhibitions require appointments to be booked ahead of visiting. For more exhibitions see last week's top 7 artworks to see from outside: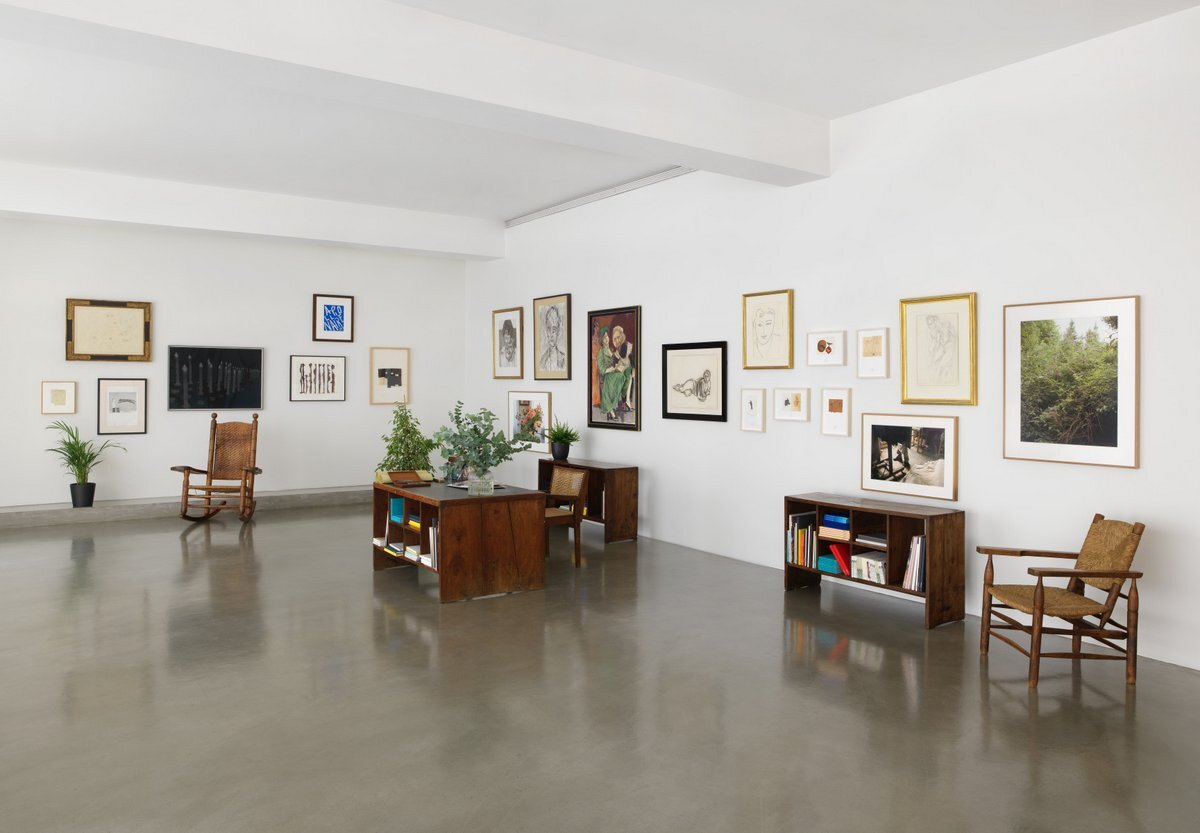 The Artist's Room @ Ordovas
Step into an apartment and stand opposite a desk with art covering the walls behind it in a salon hang. This is no ordinary art collection as it includes drawings by Lucien Freud, Henri Matisse and a painting by Paula Rego. It's a beautiful way to display these small works and an intimate way to views some excellent smaller artworks. Until end August.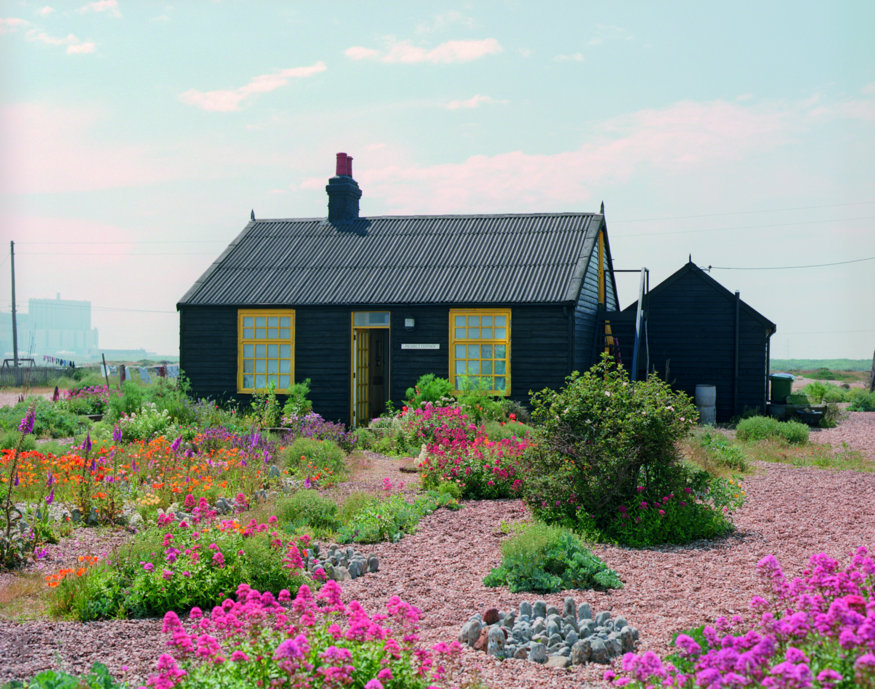 Derek Jarman: My garden's boundaries are the horizon @ Garden Museum 
Now that Jarman's Prospect Cottage in Dungeness has been saved for the nation, it's been creatively re-created at this museum. Crunch on the pebbles outside before venturing inside to look through his drawers, learn about his life and see his dark and rich paintings on the wall. It's an impressive installation and a stellar example of the richness of an exhibition that you get from visiting in person. Until 20 August.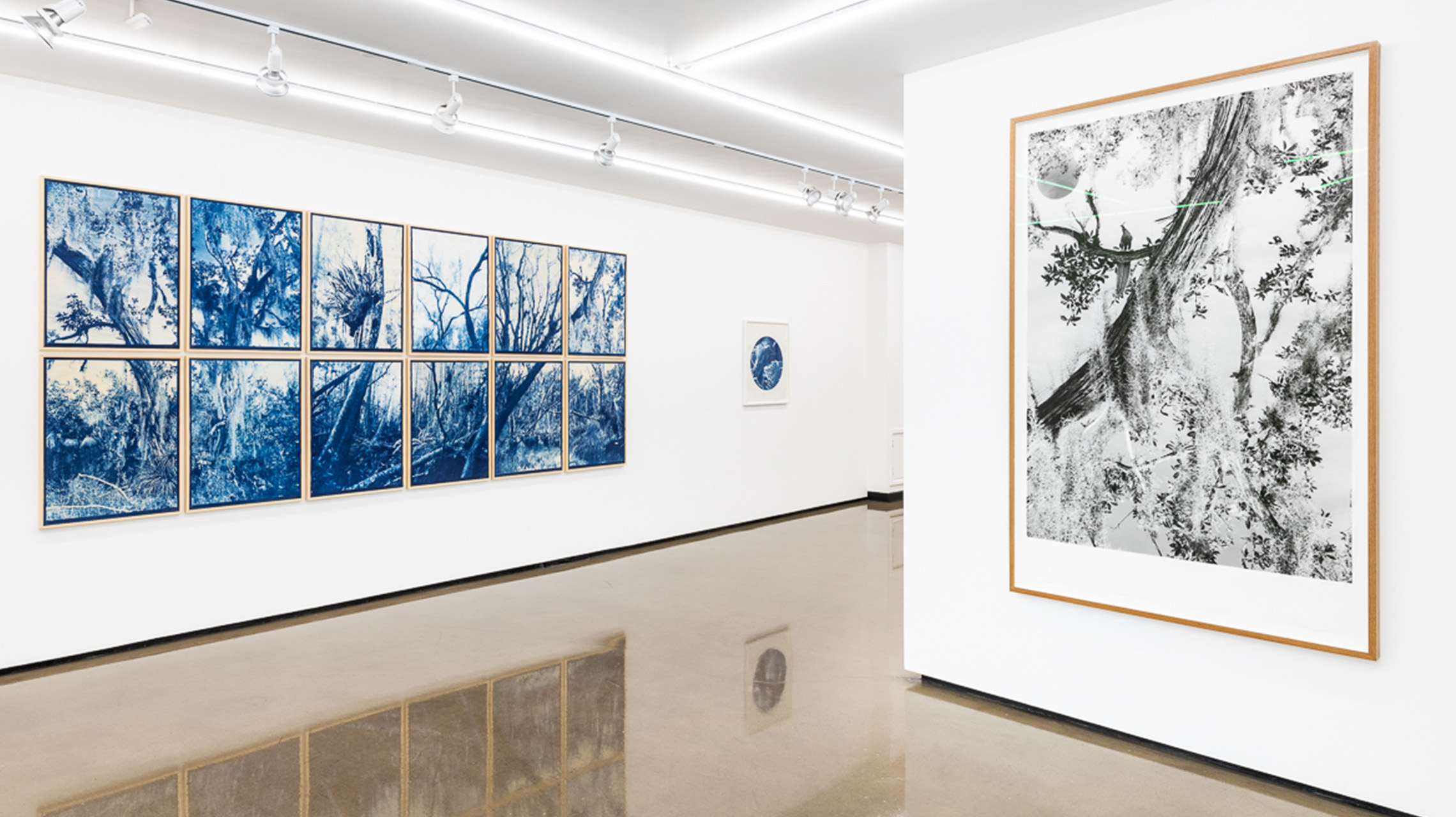 Kristina Chan & Itamar Freed @ Beers London
At first glance this exhibition surrounds us with nature, but nothing is quite as it seems. A multi-panel forest is actually spliced together from multiple locations around the world and everything here looks like a painting, even though it's all photography. It's clear the artist's are having fun in challenging our perceptions in this playful exhibition. Until 26 July.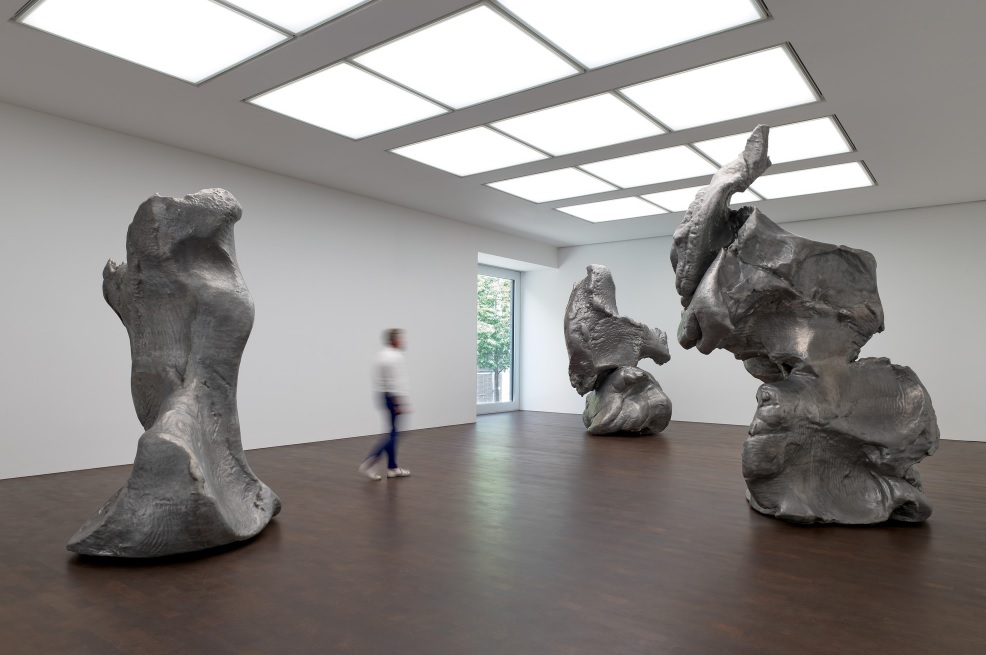 Crushed, Cast, Constructed @ Gagosian, Grosvenor Hill
Small lumps of clay moulded by Urs Fischer in his hand have been recreated as three meter tall aluminium behemoths. They tower over visitors and this intimidating presence is what's been missed by largely viewing works online over the past few months. Alongside these works is Charles Ray's casting and re-assembly of a tractor, giving an industrious vehicle a feeling of prestige as it glistens in a gallery. Until 31 July.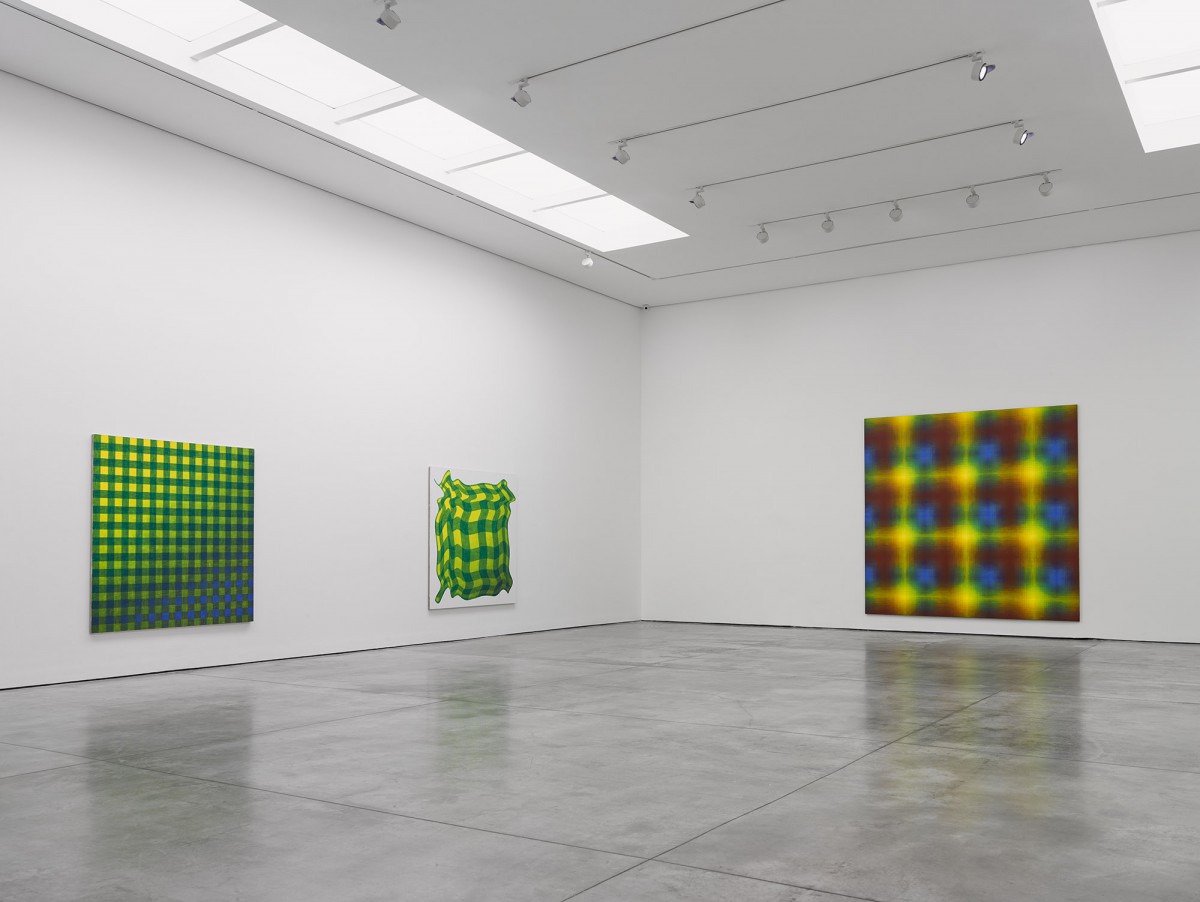 Peter Schuyff @ White Cube. Mason's Yard
Stare at a work long enough and it starts to pull you in. Another works messes with your  eyes, which can't focus on it, and a third is a brilliant optical illusion. Welcome to the paintings of Peter Schuyff where these large works consume you with their subtleties. Until 8 August.
All images copyright gallery and courtesy artist unless otherwise stated.
Categories
Tags