Tabish Khan the @LondonArtCritic has picked seven artworks you can see when out and about. Each one comes with a concise review to help you decide whether it's for you. For more exhibitions see last week's top 5 of offline and online shows:
Sculpture in the City
This year's edition of Sculpture in the City has now been extended until the Autumn, so there's a few more months to get out and about to see this year's fantastic collection of works. Including Reza Aramesh's powerful hooded figure and Jyll Bradley's colourful panels that react to the daylight. Until Autumn 2020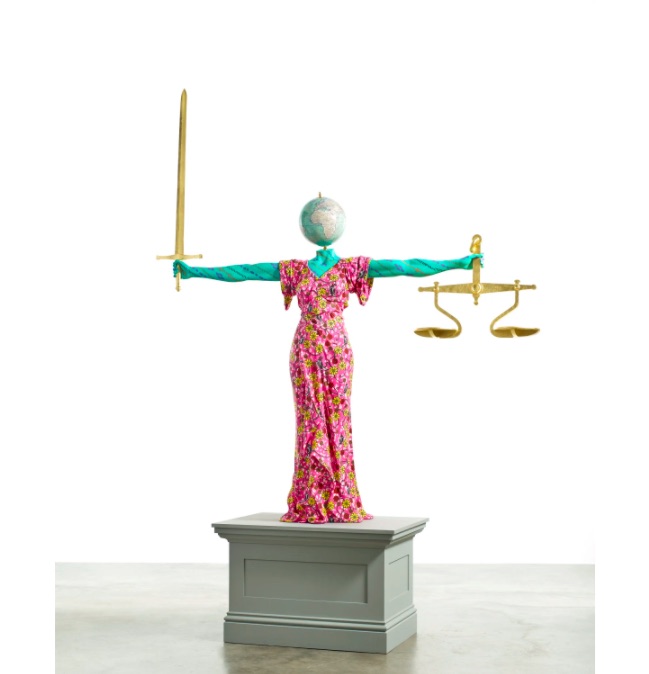 Yinka Shonibare: Justice for All @ Stephen Friedman Gallery
The potent figure of justice is given Yinka Shonibare's trademark Dutch wax fabric makeover. Given the importance of the Black Lives Movement this sculpture remains visible at all times with the lights kept on all night. Until 31 July.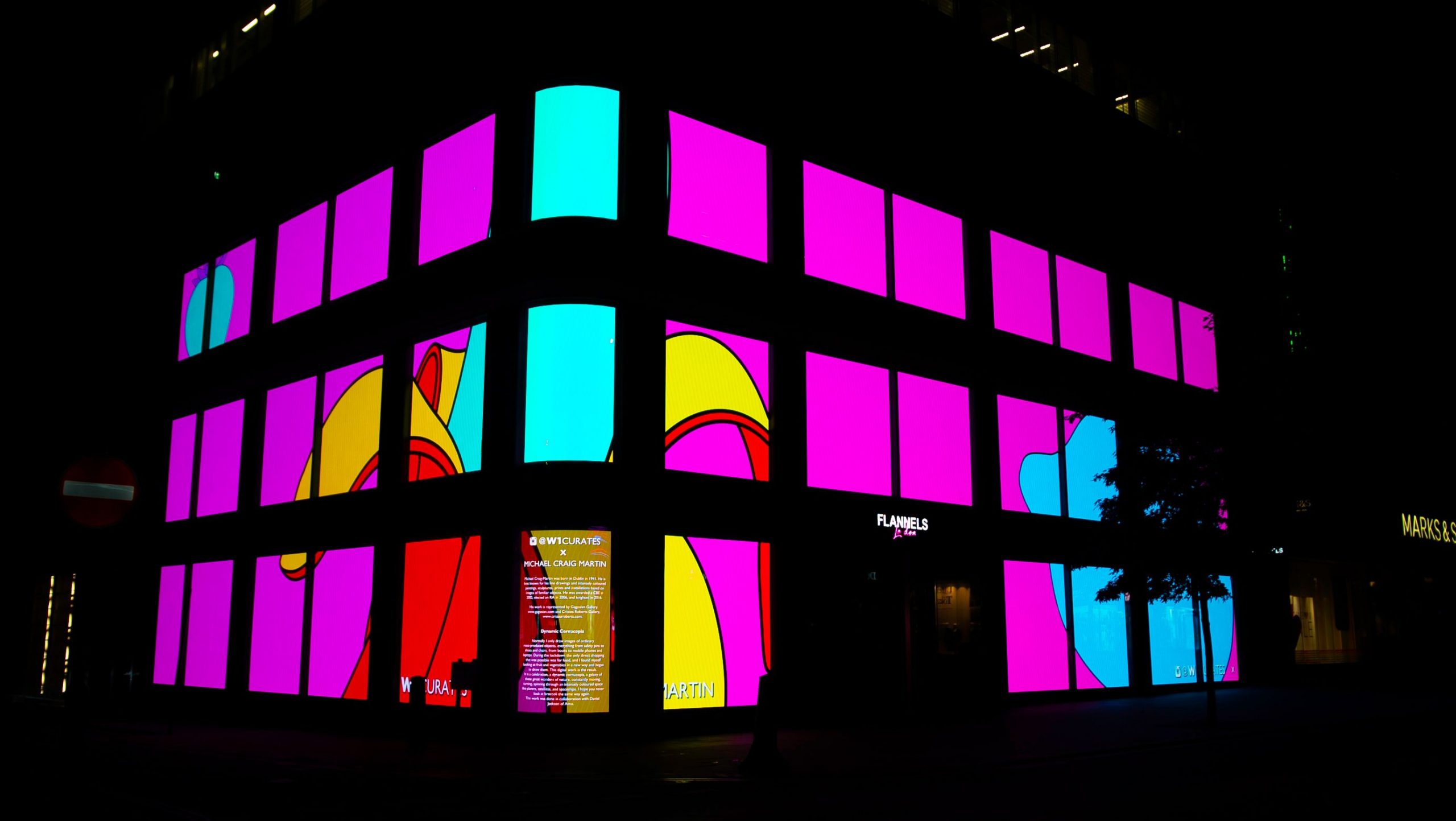 Michael Craig-Martin: Cornucopia Galactica @ Flannels, Oxford Street
Bold coloured produce floats across bright backgrounds on a storefront on Oxford Street. This large scale video installation definitely brightens up the place as the shops start to re-open. I only say it during the daytime and imagine it looks even more spectacular at night. Until 12 July.
James Tailor: Capacity @ Smallest Gallery in Soho
An inflatable sculpture inflates and deflates slowly within this small window gallery. It's the kind of work that sums up isolation for a lot of us as we all struggled seemingly stuck behind windows watching the world go by outside. Until August 2020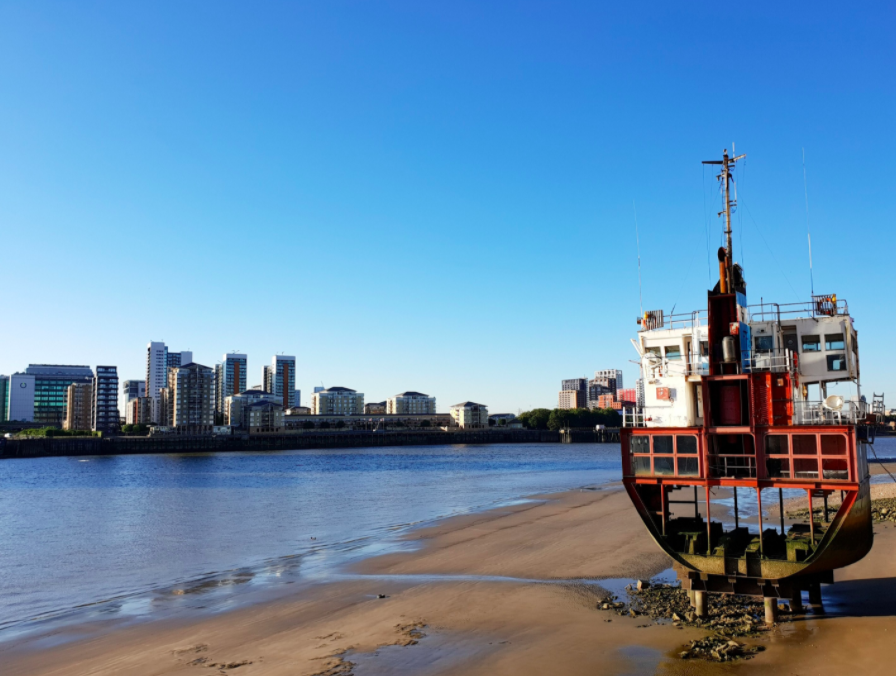 The Line
This sculpture trail is always a treat, whether we are viewing Alex Chinneck's pylon that looks as if it's fallen from the sky, Richard Wilson's slice of a ship and Abigail Fallis' double helix made of shopping trolleys. It's also a great chance to explore the area of the Greenwich peninsula and the Docklands.
Saroj Patel @ Canada Goose
Emerging artist Saroj Patel has taken over the window of a Regent Street shop with her playful sculptures that feel like organisms floating in an aquarium. I've had the pleasure of walking among these works in past installations and they definitely brightened up a grey day. Until 20 August.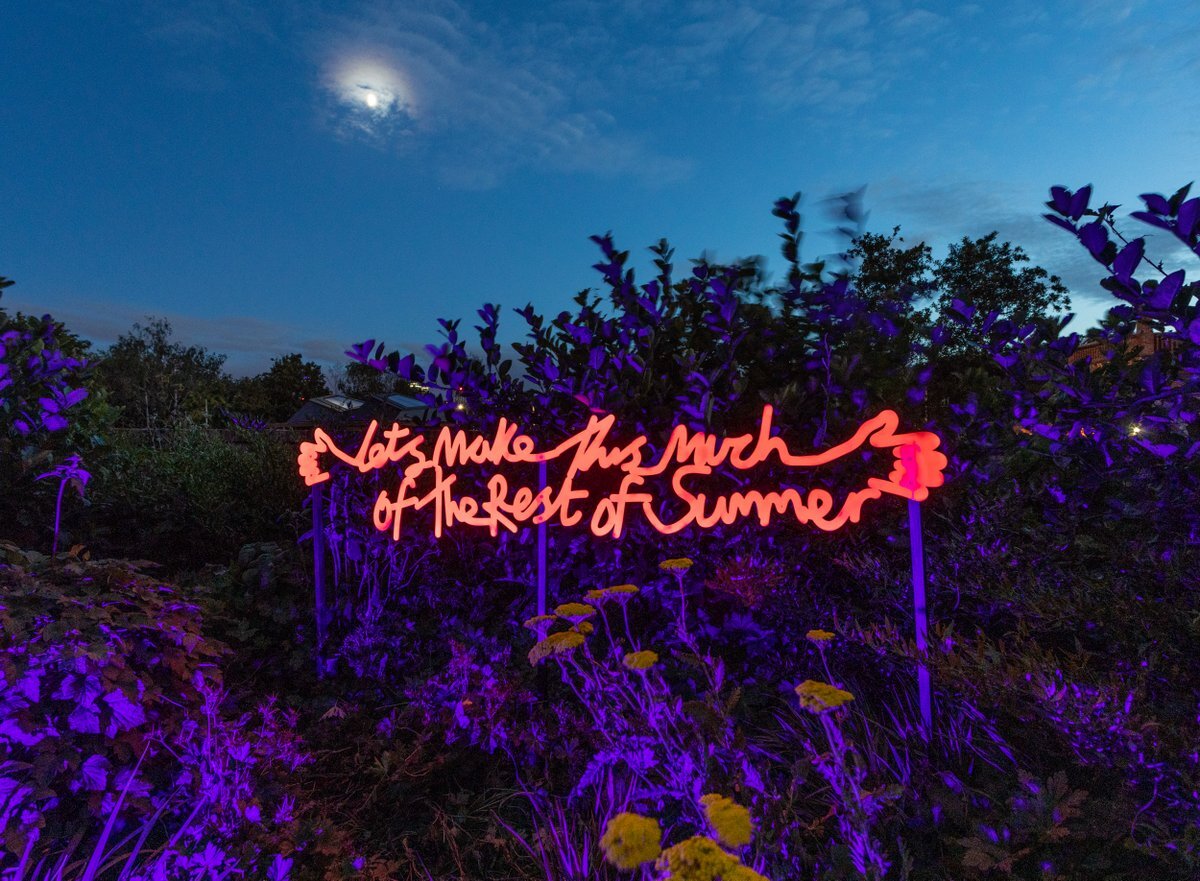 Notes to Strangers @ King's Cross
Many of us will have seen the brightly coloured notes to strangers plastered over the city with uplifting messages, by Andy Leek. Well now they're getting bigger with neon notes placed around King's Cross to deliver positivity in these difficult times. Until Autumn 2020.
All images copyright artist and gallery unless otherwise stated. Sculpture in the City image:Patrick Tuttofuoco, The Source, (2017), courtesy of the artist, OGR – Officine Grandi Riparazioni and Federica Schiavo Gallery, Photo: © Nick Turpin. 
Categories
Tags