GalleriesNow is the world's leading gallery guide, with everything you need to know about great art wherever you are Our selection of great exhibitions recorded in VR for you to make a virtual visit online.
Hiro: Fish and Fowl Hamiltons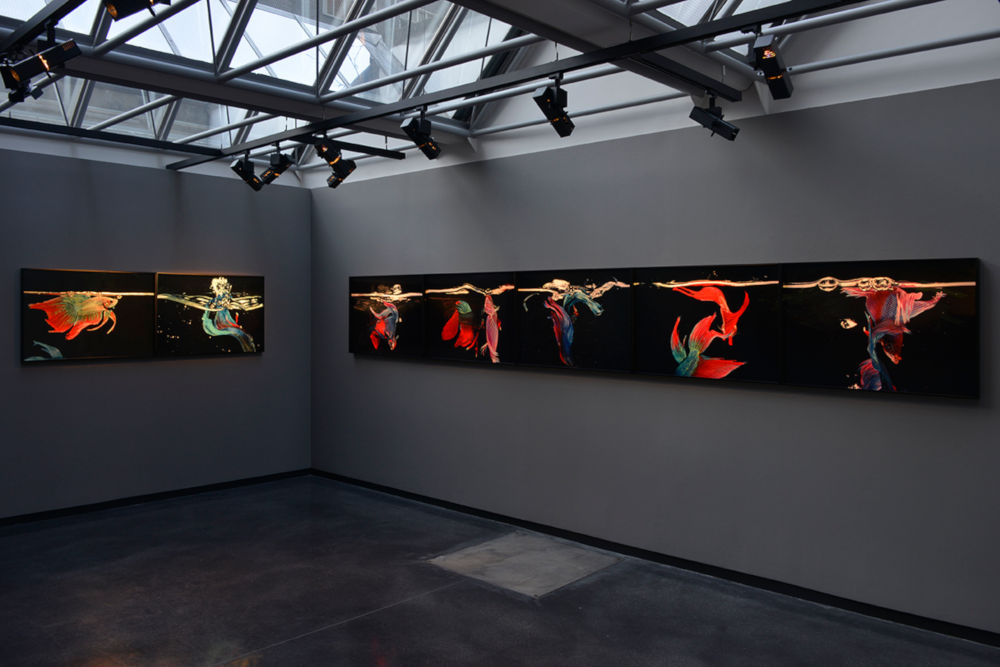 "Hiro is no ordinary man. He is one of the few artists in the history of photography. He is able to bring his fear, his isolation, his darkness, his splendid light to film" – Richard Avedon more
Hans Hofmann: Fury: Painting after the War Bastian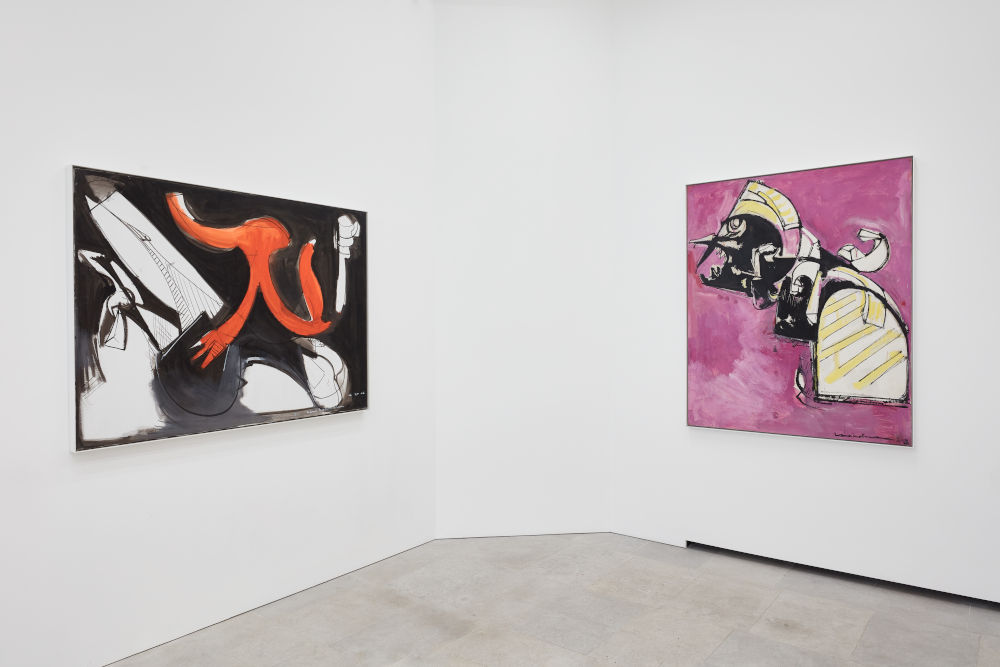 Courtesy BASTIAN. Photography: Luke A. Walker
shown for the first time in the UK, an exhibition focusing on Hofmann's paintings executed at the end of the Second World War, a period which saw his style develop into the abstract in response to the challenges of the time. more
Ella Kruglyanskaya: This is a Robbery Thomas Dane Gallery

© Ella Kruglyanskaya. Courtesy the artist and Thomas Dane Gallery. Photo: Ben Westoby.
"I remember thinking that painting the figure was almost obscenely obvious and therefore stupid… Finally, I realized that what I was interested in was the figure. It seemed banal. Then I realized I am also interested in feelings" – Ella Kruglyanskaya more
Jeremy Shaw: Selected Facets and Translation KÖNIG
A large exhibition of works that can be conceived as physical manifestations of Shaw's recent immersive and cinematic installations more
Tseng Kwong Chi: East Meets West Yancey Richardson Gallery

© the gallery and the artist(s)
combining performance and photography, political satire and personal identity, Tseng's pioneering series of self-portraits exemplifies the art of the eighties while anticipating the social, political and philosophical themes of the present day. link
The Lower East Side: Selections from the ICP Collection International Center of Photography

© John Broderick
drawn primarily from ICP's rich holdings of mid-twentieth-century works, this exhibition examines the role images play in creating narratives about the first port of entry for generations of immigrants. link
Final chance Johannes Wohnseifer: Fractured Memories Meliksetian | Briggs
Wohnseifer continues his critique of consumerism, capitalism and culture using the artistic language of Pop, Minimalism and Conceptualism, repurposing, reusing and co-opting logos, corporate branding, and design strategies more
Categories
Tags