Tabish Khan the @LondonArtCritic picks his top 5 Art Exhibitions to see in London right now. Each one comes with a concise review to help you decide whether it's for you.
Rites of Passage @ Gagosian, Brittania Street
A spiritual mirrored installation by Victor Ehikhamenor is filled with the sound of Amazing Grace in Edo, and there are some great figurative paintings in this exhibition of nineteen artists who have a history of migration. This Gagosian space has been showing works of Damien Hirst for a year now, and it's great to see such a powerful show follow on from that. Until 29 April.
Full of days: Hermione Burton & Andy Holden @ Gallery of Everything
We often look back at art history and the artists that have been overlooked, but are artists being overlooked inevitable? Andy Holden discovered the work of self-taught artist Hermione Burton in a charity shop in 2017 and has created an exhibition of her art and words and his responses to her works. It challenges the concept of what we value in art and made me question how many artists have gone unrecognised in their lifetimes, and will continue to in the future. Until 7 May.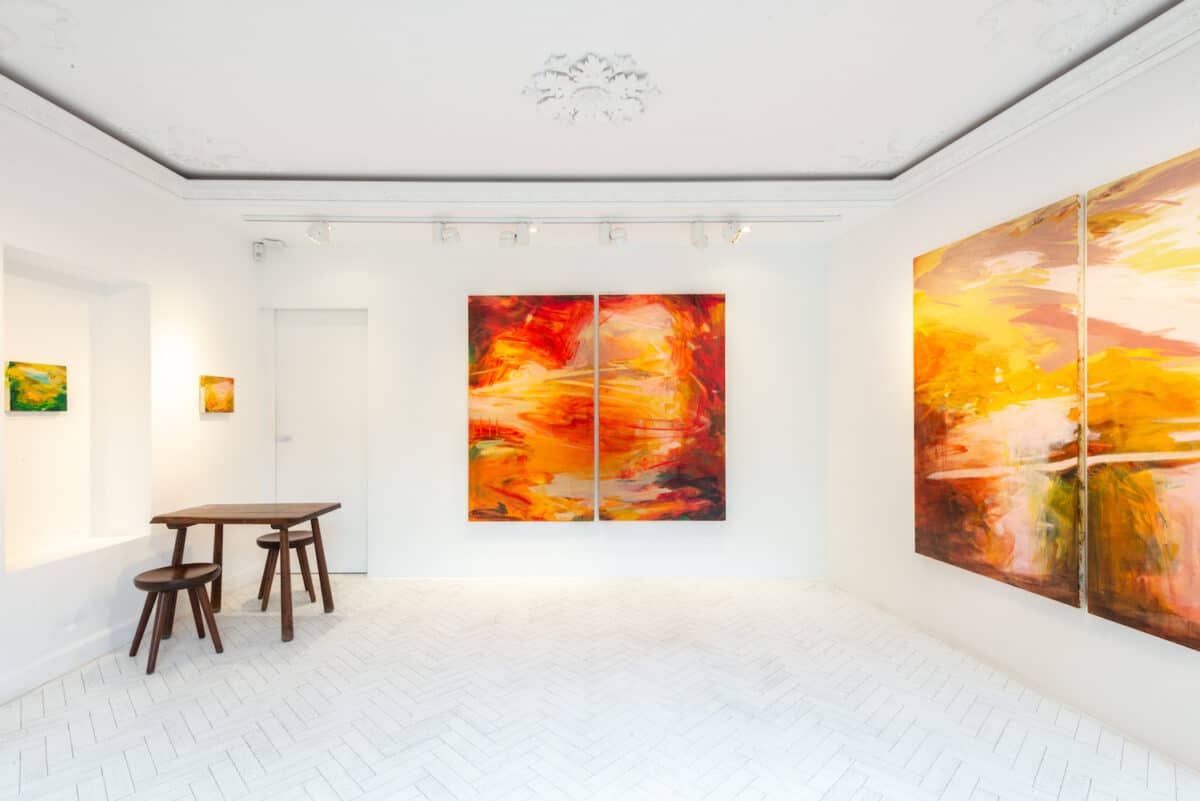 Jessie Stevenson: The Circling Deeps @ Sapling
Get lost in the expressive landscapes by Jessie Mac Stevenson and allow the colours to wash over you. Taking inspiration from London, Norfolk and a residency in Madrid I feel like her works are becoming more abstract and it's great to see the evolution of her painting practice. Until 29 April.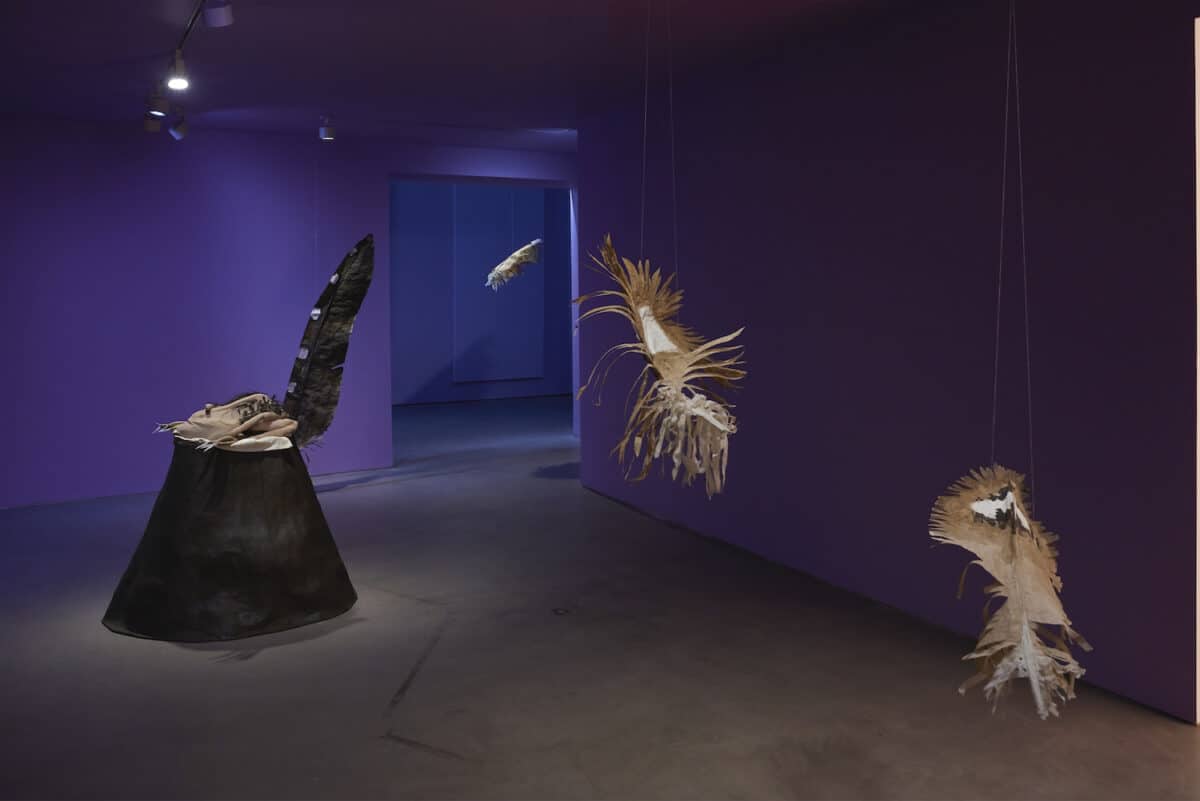 Ingela Ihrman: Nocturne @ Gasworks
Enter this surreal exhibition by wearing a bird-like costume, view what it would look like inside an anaconda and watch the artist feed a chick-like sculpture. It's an intense and playful way to bring us into greater harmony with nature. Until 30 April.
Barbara Kasten: Present Continuous @ Thomas Dane Gallery
Colourful blocks lie on top of one another and draw the eye as they play with light in the space. However, it's important to also view the subtler wall based works where industrial grids are bent and broken as if wanting to free themselves from the artworks that they are part of. Until 5 May.
Rites of Passage image: © Patrick Quarm. Photo: Lucy Dawkins. Courtesy Gagosian. Full of days photo: Jorge Antony Stride, courtesy Gallery of Everything. Barbara Kasten image: © Barbara Kasten. Courtesy the artist, Bortolami, New York and Thomas Dane Gallery. Photo: Ben Westoby. All other images copyright respective artist and gallery.
Categories
Tags