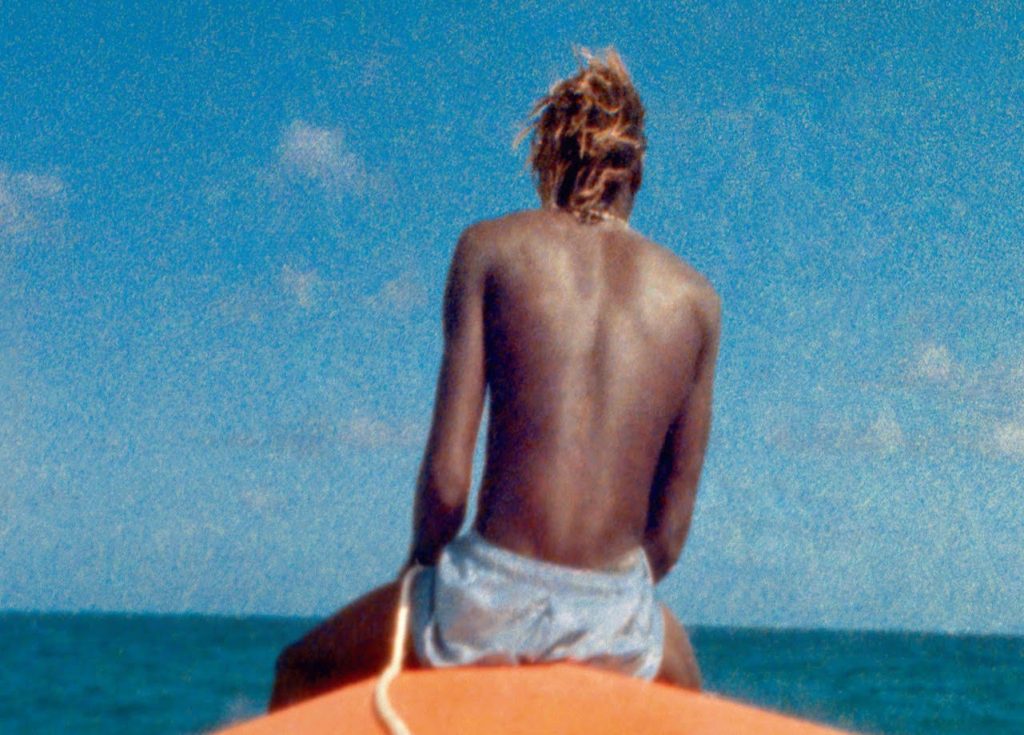 Steve McQueen Ashes 2002-2015 Video still © Steve McQueen. Courtesy the artist, Thomas Dane Gallery and Marian Goodman Gallery
Long overdue, this is the first major UK exhibition of Steve McQueen at the Tate since the Oscar-winning director won the Turner Prize in 1999. The director of critically-acclaimed films including the Oscar-winning 12 Years a Slave (2013); Widows (2018); Shame (2010) and Hunger (2008) has carved out a stellar career with this uncompromising vision and examination through film of vital contemporary issues of identity, history and representation.
Spanning two decades of his career, the new Tate Modern exhibition demonstrates how McQueen's unique approach to filmmaking has created powerful depictions of individual stories and narratives.
London-born McQueen's birth place is featured in the Tate Modern exhibition in Exodus (1992/ 97), a Super 8mm film documenting 2 men carrying palm trees through the streets of East London, and the director's earliest film. McQueen also has an exhibition at Tate Britain documenting with photographic portraits Year 3 schoolchildren from his home town of London.
The Tate Modern exhibition feels like a retrospective of McQueen's art films that were shown in blue chip galleries before he became an Academy-Award winner with '12 Years A Slave'. Featuring 14 key works across photography, film and sculpture and spanning 2 decades, the exhibition includes his earliest film Exodus 1992/9, and his most recent, ongoing film piece End Credits 2012-ongoing.
There is an innate pathos to McQueen's oeuvre, and his lens captures the fragility of life and its unpredictability in 2 films shown here: 7th November (2001) tells the story of a terrible tragedy that befell to his own cousin, and Ashes (2002-15) is a two-sided film shot on Super 8, which depicts the joy of life juxtaposed with the finite nature of death.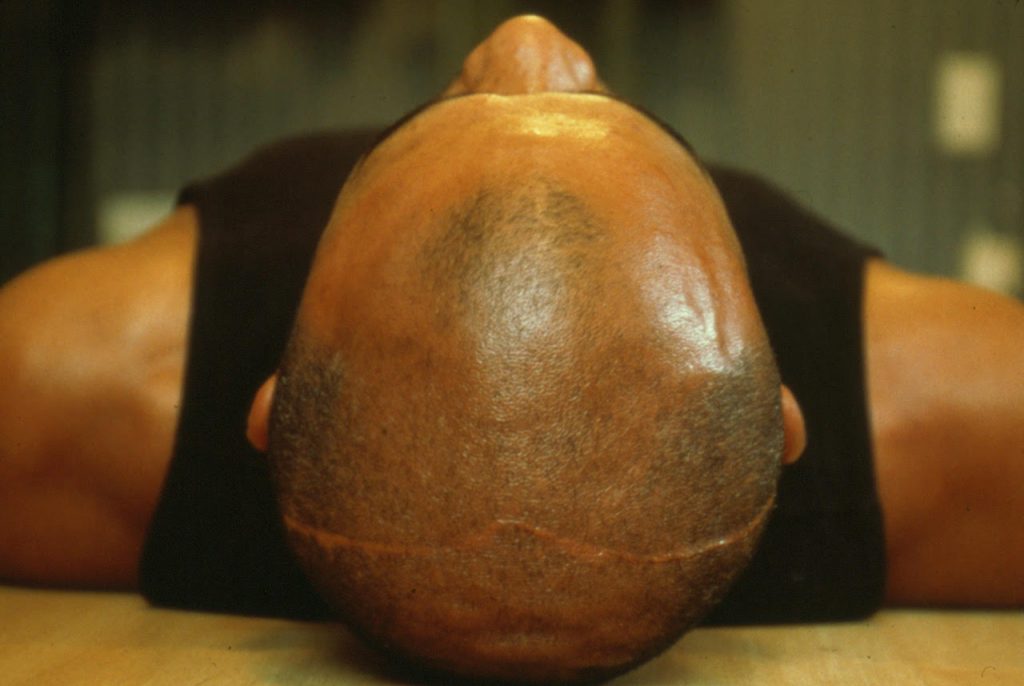 Steve McQueen 7th Nov. 2001 Video still © Steve McQueen. Courtesy the artist, Thomas Dane Gallery and Marian Goodman Gallery
7th November is an emotional film narrated by McQueen's cousin, who gives a first hand account of a tragic accident which resulted in the death of his brother, and the repercussions on his life and psyche. Filmed from an unusual perspective using a single photograph of the top of his cousin's scarred head, with the gripping narrative of the fateful accident on 7th November enough to hold the attention of the viewer. The scar, McQueen says "is another story".
Ashes features footage shot in Grenada of a beautiful young man named Ashes, sitting on the bow of a boat on an infinite blue sea, with blue skies above and a never-ending horizon symbolising the seemingly long life the man had ahead of him. This sun-kissed image of a carefree youth spent on a tropical island is devastatingly juxtaposed with a film projected on the other side, or the young man's tomb, with a soundtrack of local men telling the sad story of Ashes' untimely death.
There are references in McQueen's earlier short films to some of the cinematic auteurs and art-film pioneers who came before him. For example Cold Breath (1999) is an intimate homo-erotic film showing the artist stroking his own nipple and evoking the early films of Yoko Ono, while in Charlotte (2004) McQueen zooms in on the eye of actor Charlotte Rampling, touching her eyeball and anticipating the scene in Luis Buñuel's surrealist film Un Chien Andalou where the eyeball is slit, although McQueen's film examines the act of looking, without any violence.
Once upon a time (2002) is a 70 minute sequence of images selected in 1977 by a NASA committee as a representation of contemporary life, featuring idealised utopian images of perfect human beings without any mention of some of the darker sides of life on earth.
McQueen's films demonstrate an inspiring dedication to his subject, and a desire to expose historic racial injustices such as the project dedicated to the late African-American singer, actor and civil rights activist Paul Robeson in End Credits (2012-ongoing). In 1941 the FBI blacklisted Robeson and put him under surveillance until he died in 1976.
As well as examining racial inequality and themes of life and death, McQueen looks at homosexuality and the injustice of homophobia with his 2016 sculpture Weight – a prison bed draped with a gold-plated mosquito net. First exhibited at HM Prison in Reading where Oscar Wilde was imprisoned for acts of homosexuality before it was decriminalised in 1967.
This is an uncompromising, thought-provoking exhibition featuring poignant films and fragments of people, places and events that have left an impression on McQueen, and promise to leave a lasting impression on visitors to the exhibition.
#SteveMcQueenExhibition
The exhibition is at Tate Modern until 11 May 2020: https://www.tate.org.uk/whats-on/tate-modern/exhibition/steve-mcqueen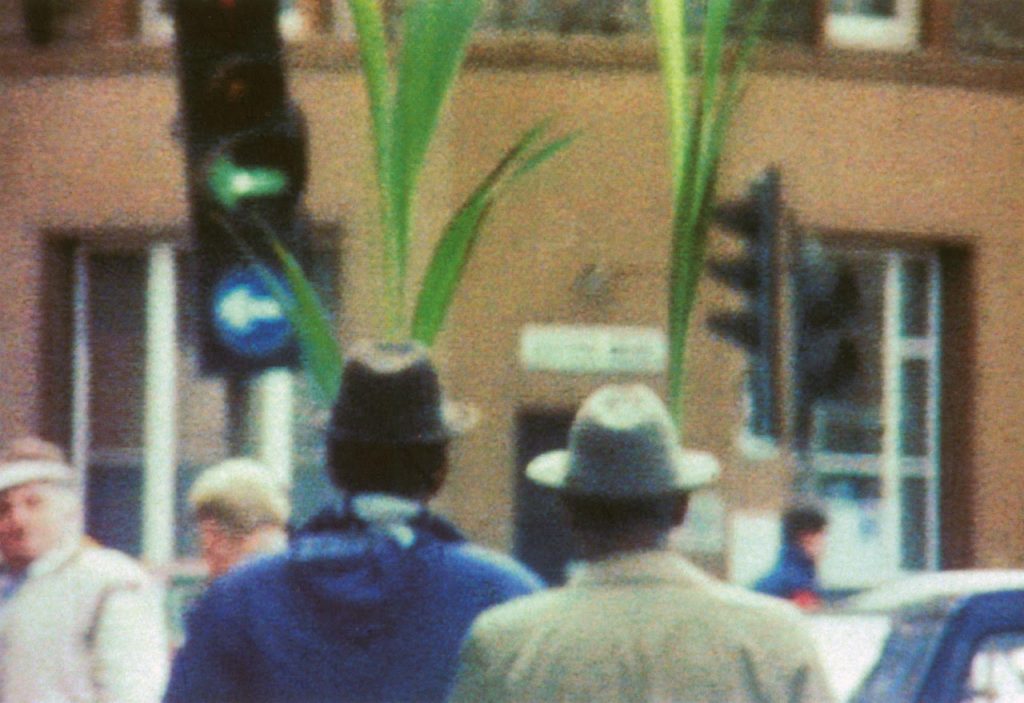 Steve McQueen Exodus 1992-97 Video still © Steve McQueen. Courtesy the artist, Thomas Dane Gallery and Marian Goodman Gallery
Categories
Tags