Saudi Arabia is reimagining its future, diversifying from oil and implementing massive new masterplans and far-reaching social reforms. The 7th Edition of 21,39 Jeddah Arts, organised by the Saudi Art Council and curated by Maya El Khalil, contends with the global climate emergency by considering the challenges of communication – a very "meta" pursuit that it manages to effectively engage with through the specificity of a local context, and in a series of highly personal artistic explorations.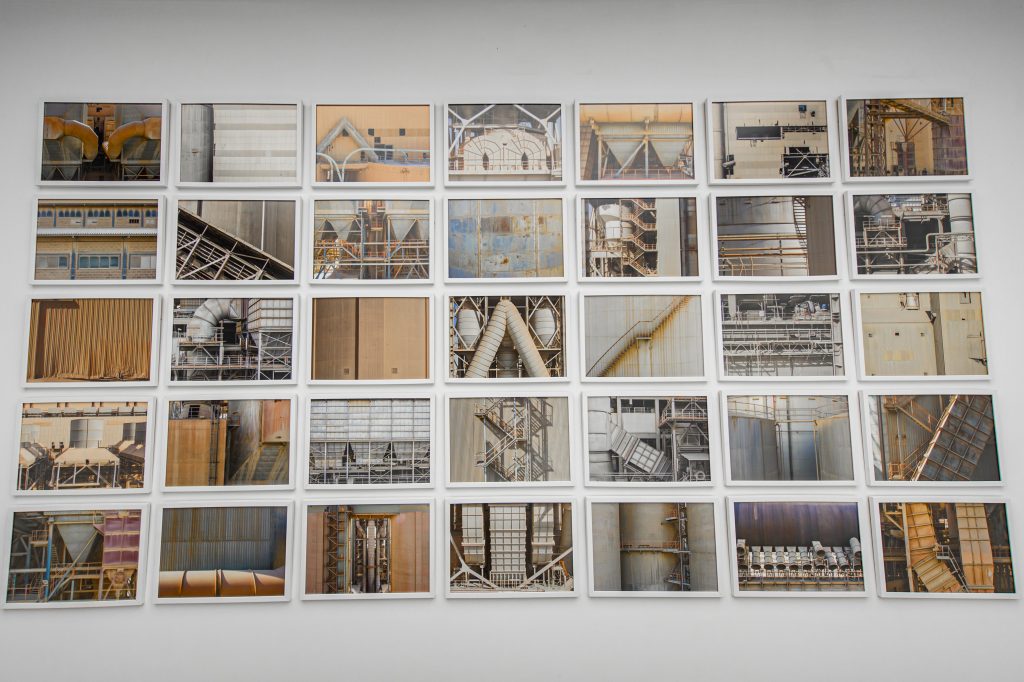 © Alaa Tarabzouni & Fahad bin Naif, Al-Manakh, You Will Be Missed, 2019. 'I Love You, Urgently', 21,39 Jeddah Arts, 28 January – 18 April 2020.
The irony of the "Anthropocene" is that its very definition is an entirely human-centric affair. The proposed name for the current geological epoch, in which human beings wield the greatest influence over the earth's bio-systems and atmosphere, is dependent on a very manmade kind of solipsism: even in conceding the damage we've done, we've got to make it all about us. Like any good mythology, it's got a great origin story: dating back to at least the soviet era, much earlier mooted by a Jesuit thinker as the Noosphere, it was eventually catapulted into the collective consciousness in the year 2000, unpremeditated, by one exasperated Nobel laureate who couldn't abide the denial inherent in endless references to the "Holocene".
Today, it's everywhere – as useful as it is difficult, as illuminating as it is bluster and buzz. Like much of the language around the global climate emergency, the legitimacy of its meaning is disputed and refuted everywhere – from the official bodies who govern over such geological nomenclature (there are at least three, including the recently formed International Anthropocene Working Group) to newspaper style guides and political agitating.
In this light, "I Love You, Urgently", the title of the 7th edition of 21,39 Jeddah Arts, is unexpected – remarkably humane given its focus is the exploration of such contested terrains. The exhibition, which features 20 new commissions by mostly Saudi artists, manages to highlight the failings of comprehension and empathy that stagnate and limit action on the global climate emergency. It also concedes the catch-22 inherent in those weaknesses: communication fails, but communication is essential. Curator Maya El Khalil contends with the challenges of "language" head-on, asking how we might make efforts to convey that which is, fundamentally, incommunicable given the massiveness of its reach and the highly specialised complexity of its realities.
It is a crisis that exists everywhere, but also detached and dehumanised, in the spheres of bureaucracy and science. Cristiana di Marchi presents two works that expressly confront the limitations of these 'official' conventions: Black (The Aarhus Convention 1998) translates into braille articles related to the public's right to information around the climate emergency, suggesting the collective blindness that endures despite increased knowledge. Her other work, Commemorative Stamps. Environmental Justice is a series of letters bearing fabricated stamps, each marking an environmental emergency, catastrophe, or natural disaster that has occurred since the 1992 Convention on Climate Change. The stamps have then been used to fictionally "post" a series of 50 letters, addressed to the representatives of key environmental ministries and institutions worldwide. These letters stand in for circulation and dialogue between the public base and power. However, they remain unsent, suggesting muteness, the impossibility of information flow and exchange. These are the stilted and faulty modes of communication that preclude progress being made or power being circulated in a way that will might enact any tangible change.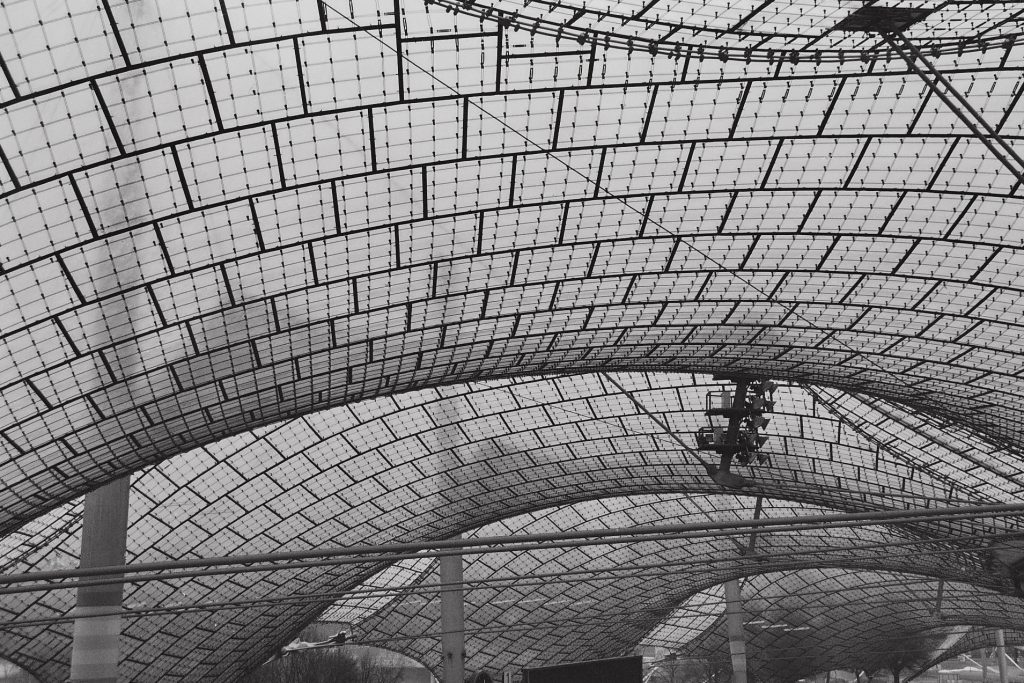 Olympiastadion München/Munich, Dach, Frei Otto © Krss, Flikr
As the antidote to the fractious and formal terrains of public policy, El Khalil offers the work of Pritzker Prize-winning architect Frei Otto, a major inspiration for the exhibition. The guiding principle here is his belief in an "architecture before architecture" – a reverent concession to something beyond, or more than, the simple confines of a human knowledge system. His thinking is charmingly playful; besotted with nature and all it offers, he took inspiration from curious places, finding ideas for epic, tensile structures, in the most modest of sources – in soap bubbles and spider's webs.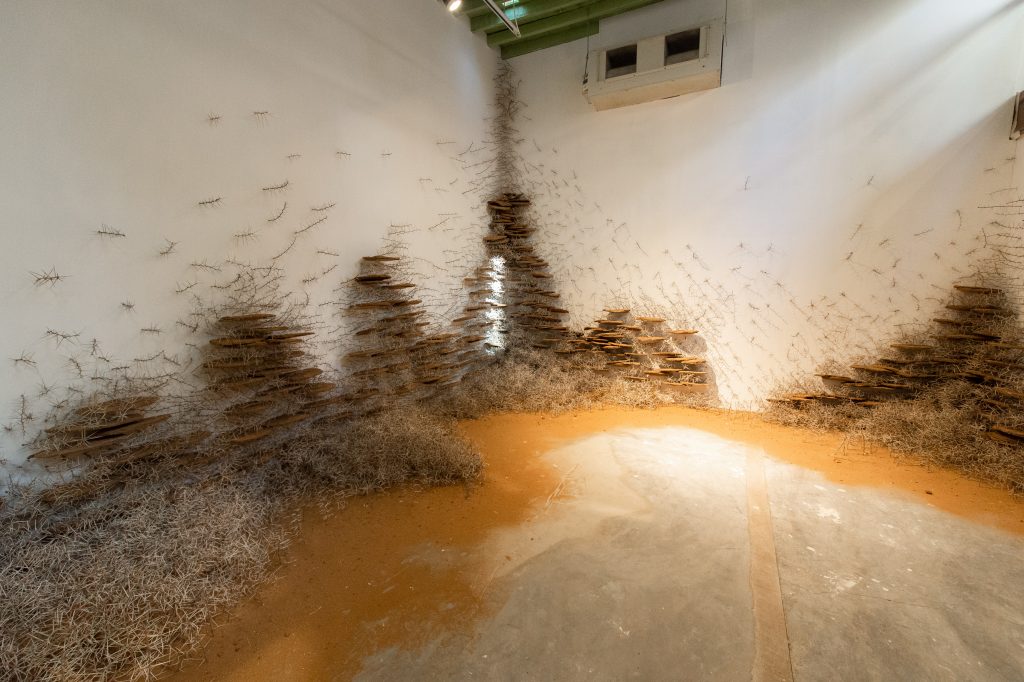 © Zahrah Alghamdi, Ashgan Village, 2020. 'I Love You, Urgently', 21,39 Jeddah Arts, 28 January – 18 April 2020. Photo: Abdullah AlMeslmani. Commissioned by Saudi Art Council
This fascination and respect is found throughout the exhibition. Some take very personal memories as their starting points. Manal AlDowayan returns to the deserts near her childhood home and seizes on the visual metaphor of the "desert rose", a strange geological phenomena that is known as an "ephemeral witness to time". She uses this structure, which fascinates oil men as much as mystics, to explore how diversification from oil is causing major transformations in women's social roles. Or Muhannad Shonno, whose work courses with the potent energy of mythology, exploring the history of the "Green Man" who appears in diverse global traditions. Shonno stages a 'beheading' to channel the frustration he experienced at school, prevented from drawing. Here it is posited as a highly violent act, his imagination literally 'cut off'. The parallel implied is that without new modes to think or explore through our new configurations with nature, we do violence to ourselves, our societies, and the world at large. Zahrah AlGhamdi, who represented Saudi Arabia at last year's Venice Biennale, returns to her native village where she uses the acacia tree in an architecture of embodied memories. There is nostalgia here, and loss, with the simultaneous fragility and strength of the building material an echo of nomadic traditions, recalling a (very recent) time when people lived harmoniously with their environment.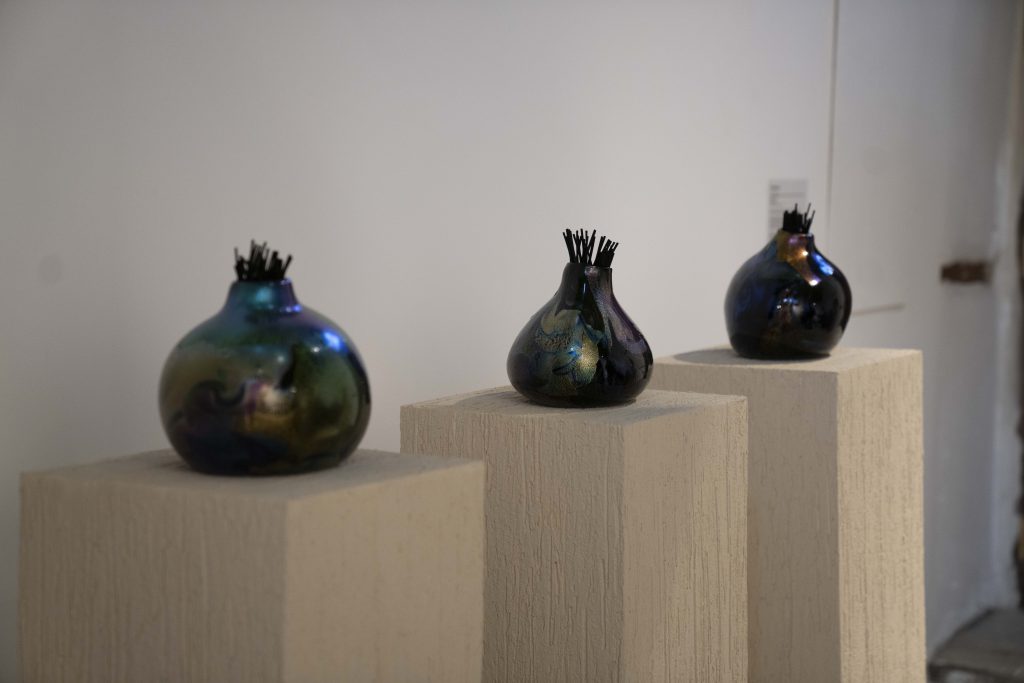 © Raja'a Khalid, Tesla desert drift, 2020. 'I Love You, Urgently', 21,39 Jeddah Arts, 28 January – 18 April 2020. Photo: Ashwin Gohil and Hussain Rangwala, Canvas magazine. Commissioned by Saudi Art Council
Other artists take on the absurdity of contemporary communication modes – think the utter meaninglessness of marketing-speak or the gauche speculative imaginings of real estate master plans. Raja'a Khalid, Obadah Jefri and Nojoud AlSudairy transform these vapid terrains into sardonic accounts that embrace the farcical while offering poetic reflections on the chasm opened up between 'positioning' and 'purpose'. Khalid's work Tesla Desert Drift is a scent experience based on the "a Tesla drifting on asphalt in the middle of the Saudi Arabian desert". Conflating cars and perfume – two highly covetable consumer objects – it also fetishizes "eco-luxury" to question its cachet, status and, ultimately, function. Jefri's advertising campaigns see animals touting what destroys their landscapes, it's a simple satirical device, yet uncomfortable (and funny!) in its parallels to our own compulsive, self-destruction. AlSudairy creates a carpet where the topology of a wadi (a former verdant plain) is traced over millennia. She tracks how this rich environment is now being destroyed by the expanding city of Riyadh by weaving the wild speculations of master planners into the design. Though the piece is muted and elegant, it has an undeniably wry sense of "pulling the wool over" – suggesting the total disregard inherent in such plans, an unwillingness to 'plan' for the inevitable ecological damage caused by such projects.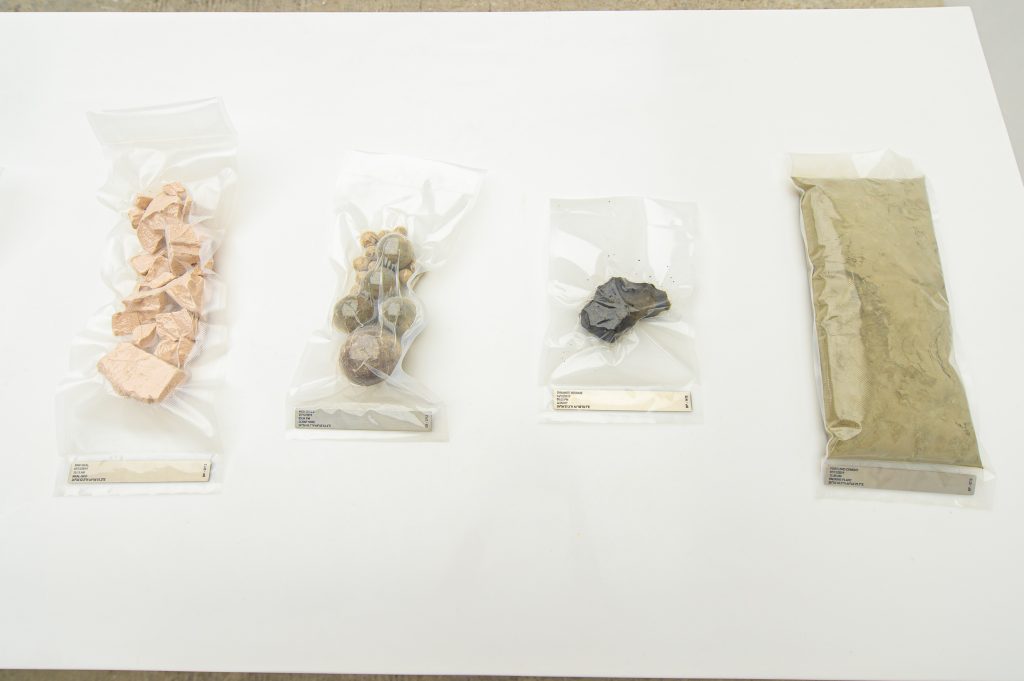 © Alaa Tarabzouni & Fahad bin Naif, Al-Manakh, You Will Be Missed, 2019. 'I Love You, Urgently', 21,39 Jeddah Arts, 28 January – 18 April 2020.
Another poetic account of the city of Riyadh is offered by Fahad Al Saud and Alaa Tarabzouni, who have archived and cataloged a cement factory through artefacts, film and video. The place is intrinsically linked to the city's expansion, the site of production for the many millions of tonnes of cement that have fuelled relentless urban growth over the past four decades. Yet, they depict its unusually abundant ecology with a poignancy that complicates any clear reading of "good" or "bad". Another silent, and deceptively beautiful, landscape is found in Aziz Jamal's 1056% where the artist has filmed abandoned water parks in Saudi Arabia, their vibrant candy-colours belie the ludicrousness of their existence in a country saddled with a crippling water debt.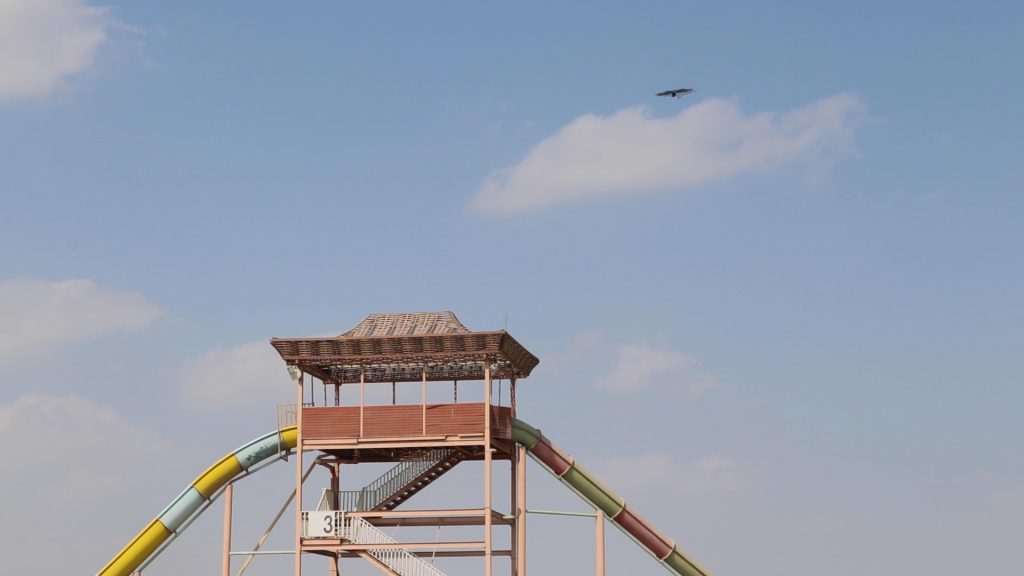 © Aziz Jamal, 1056%, 2019. 'I Love You, Urgently', 21,39 Jeddah Arts, 28 January – 18 April 2020.
The exhibition exists at the limits between human communications systems and the wider world. Despite this conflation of "nature" and manmade infrastructures (industry, architecture, advertising, mythologies, education, etc.) the artists move beyond simple efforts to 'communicate' an idea or issue, turning instead to the mapping of the landscapes of these orders. As they do so, the problems of the climate emergency become rooted in specific terrains. Like Frei Otto's capacity to locate inspiration and alternatives in the world around him, there is a sense each artist has set out on their own investigative journey, discovering that their own interests and worlds intersect, at every turn, with the greater social and cultural context of the climate emergency. The effect is one of massive interconnection, suggesting the ways in which each action is locked into each system, each order braided with all others. In this way, the "you" of the title's address becomes open, generous and encompassing, the urgency belonging to us all.
21,39 Jeddah Arts, to – 18th April @saudiartcouncil
Categories
Tags