Art critic Tabish Khan brings you 'The Top Art Exhibitions to see in London'. Each one comes with a concise review to help you decide whether it's for you:
Luce @ Daniel Benjamin Gallery
Lights bathe the gallery in a colourful glow, yet the colours shift with the angle of viewing so they appear to be different with each step. While downstairs there's no colour but just as much interplay of light in the architectural charcoal works on paper by Jemma Appleby. Two very different artists that complement one another perfectly. Until 15 February.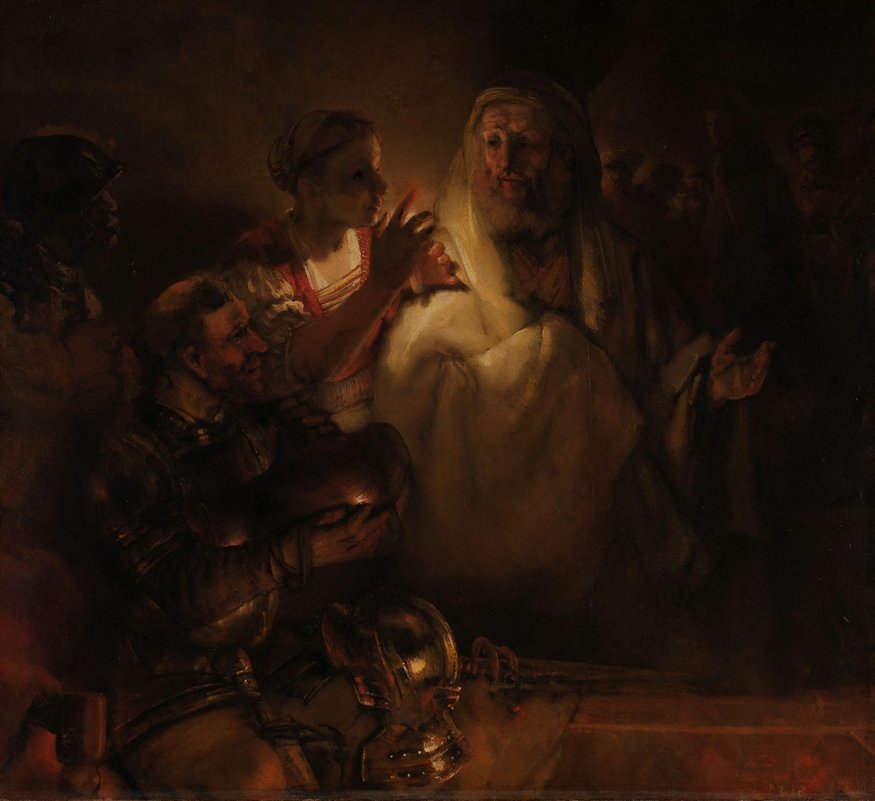 Rembrandt's Light @ Dulwich Picture Gallery
Was Rembrandt a proto-cinematographer? That's the intriguing question asked by an exhibition that quite literally casts a new light on the Dutch master's work. From recreating the lighting in his studio to watching a painting come to life as a spotlight passes over it, this is a novel method for interpreting a painter whose work many of us will be familiar with. Until 2 February.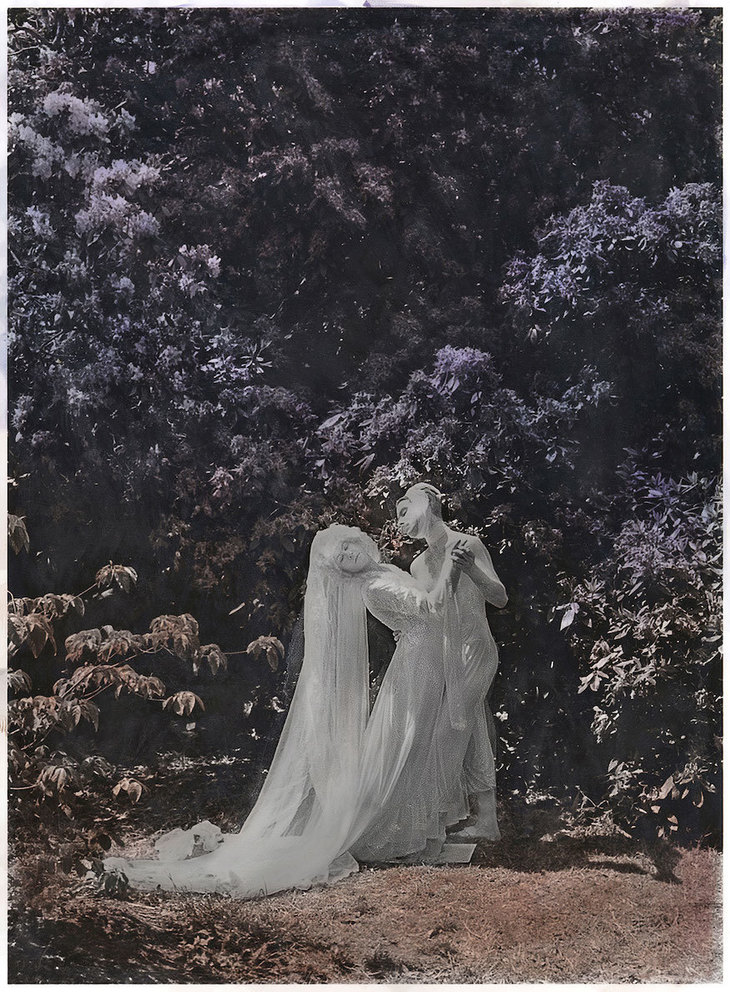 Katie Eleanor: The Sialia Marbles @ MMX Gallery
Inspired by marble sculptures and Victorian photography, ghostly images populate these works that straddle contemporary and classical styles. Hand finished and coloured they include a woman crying blood and couple dancing in a garden in a series of hauntingly beautiful images. I loved them so much that I bought one. Until 15 February.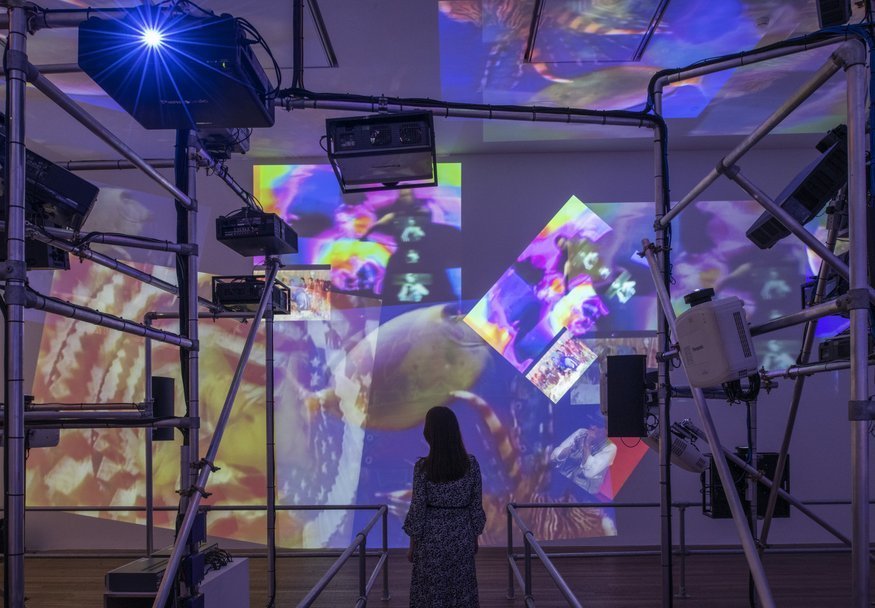 Nam June Paik @ Tate Modern
An artist who was well ahead of his time in recognising how dependent we would all become on technology. Robots made of televisions and a 'Sistine chapel' of blaring projections feel so relevant to the age we live in, despite being made decades ago. Until 9 February.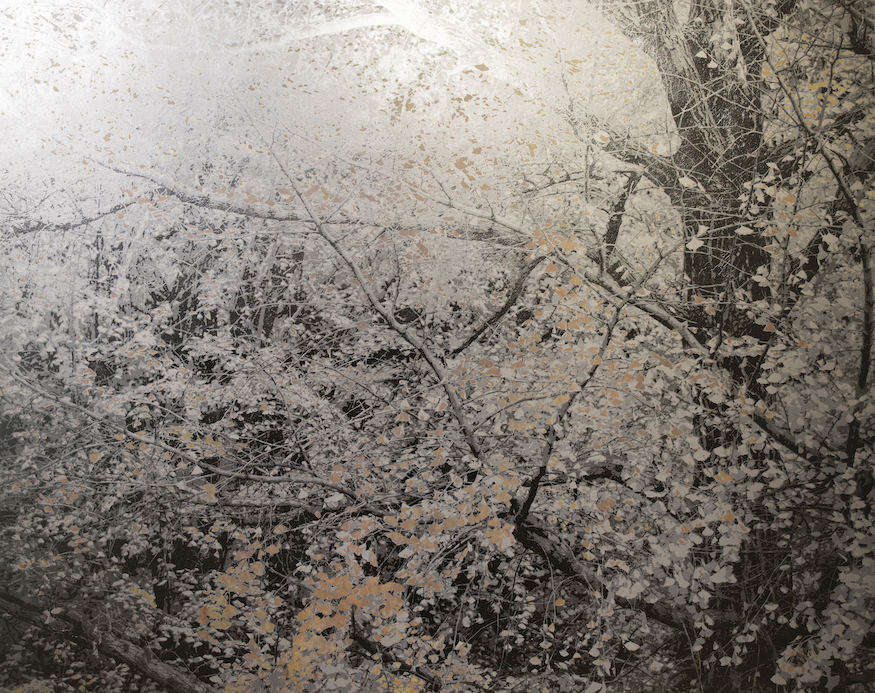 Masayoshi Nojo: 'Under the Moonlight' @ JD Malat
Fancy walking through a moonlit Japanese forest during the day. Well now you can at JD Malat Gallery where Masayoshi Nojo has recreated the effect using silver foil and a sparing use of colour. The details and the glint of light immerse you in the moonlit scenes and photographs cannot do these works justice. Until 15 February. 
All images copyright artist and gallery unless otherwise stated. Luce image: Dan Weill photography. Rembrandt image copyright The Rijksmuseum. Nam June Paik image copyright Tate (Andrew Dunkley). 
Categories
Tags