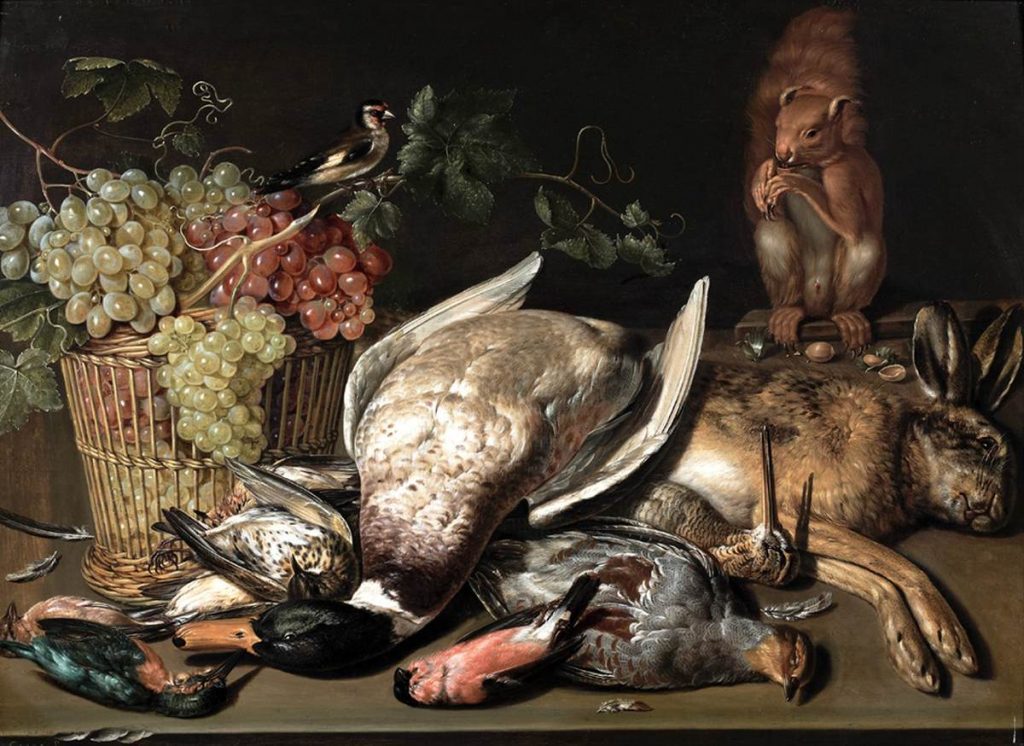 The 133-gallery Brussels Antiques & Fine Arts Fair (26 Jan – 2 Feb) is wide-ranging: more ancient, classical and modern than contemporary, but covering many areas and eras of art, design and collectibles. You could argue that the sign of quality in such a gathering is whether a sub-category can maintain its interest, and to that end I chose Belgian painting. It's a while since I heard the hoary cliché that there are no famous Belgians, and the nation has had some art significance at most times from Bruegel, Van Eyck and Rubens on to Ensor, Magritte, Broodthaers, Akerman, Tuymans, Alys… The most widely represented artists at BRAFA, though, all worked in Paris in the 1950's: there was lots – too much in some cases – of the non-Belgians Hans Hartung, Sam Francis, Paul Jenkins, Bernard Buffet, George Mathieu and Bernard Vernet – as well as the home player Pierre Alechinsky. But it wasn't hard to find ten Belgian painters of interest, so I guess BRAFA passed that test. In chronological order:
Clara Peeters: 'Still Life with Mallard, Hare, Squirrel and Basket of Grapes' (top image). Antwerp-born Clara Peeters, active 1607-21 in the Netherlands and Spain, is the best-known female Flemish painter of the 17th century. This demonstration of the trappings of her wealthy patron's lifestyle, with overflowing grapes and game partially plucked for the table, is enlivened by a particularly characterful rodent.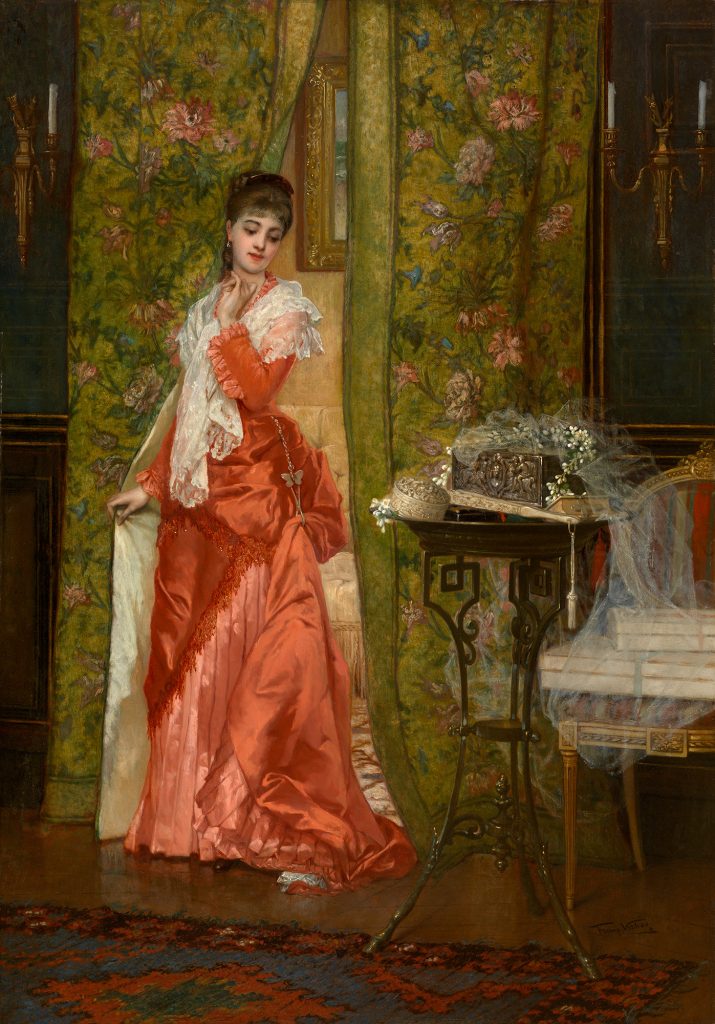 Frans Verhas: 'The Fiancée' at Berko Fine Paintings, Knokke. Verhas (1827-97), based in Paris for much of his career, specialised in elegant women in luxurious interiors. Here there's a narrative: it looks as if his subject caught the bridal bouquet thrown into the crowd of wedding guests, and that the traditional effect of that leading to a further marriage took an exceptionally rapid course.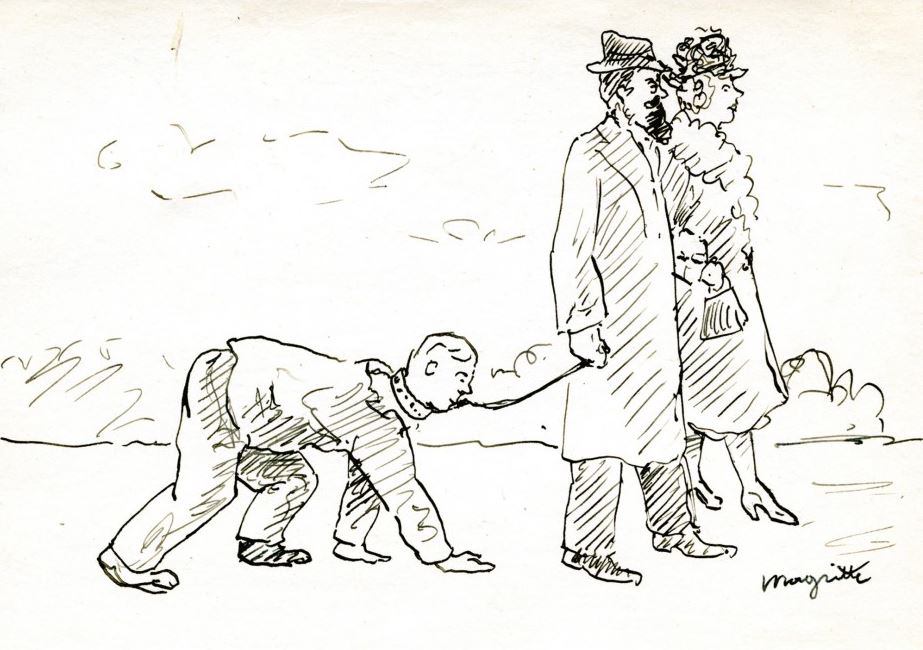 René Magritte: 'Promenade a trois', c. 1935 at Galerie de la Presidence, Paris. This nicely deadpan small drawing of a couple walking a fairly adult-looking child on a leash might have any number of Freudian interpretations, but I thought of it a commentary on those who prefer pets to children, or on how to deal with those grown-up children who fail to leave home.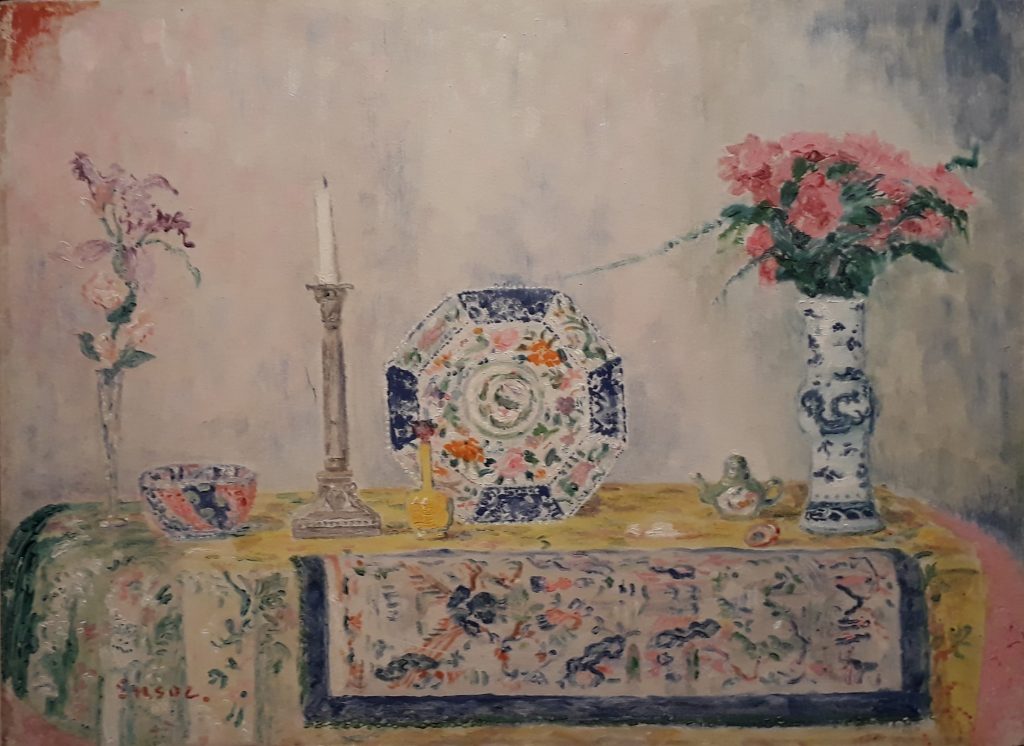 James Ensor: 'La Belle Assiette', 1938 at Samuel Vanhoegaerden Gallery, Knokke. From a large solo stand of Ensor – all of which I'd have said looked atypical if that made any logical sense, with no odd subjects – comes this quiet but cunningly cross-patterned still life from late in his long life (1860-1949).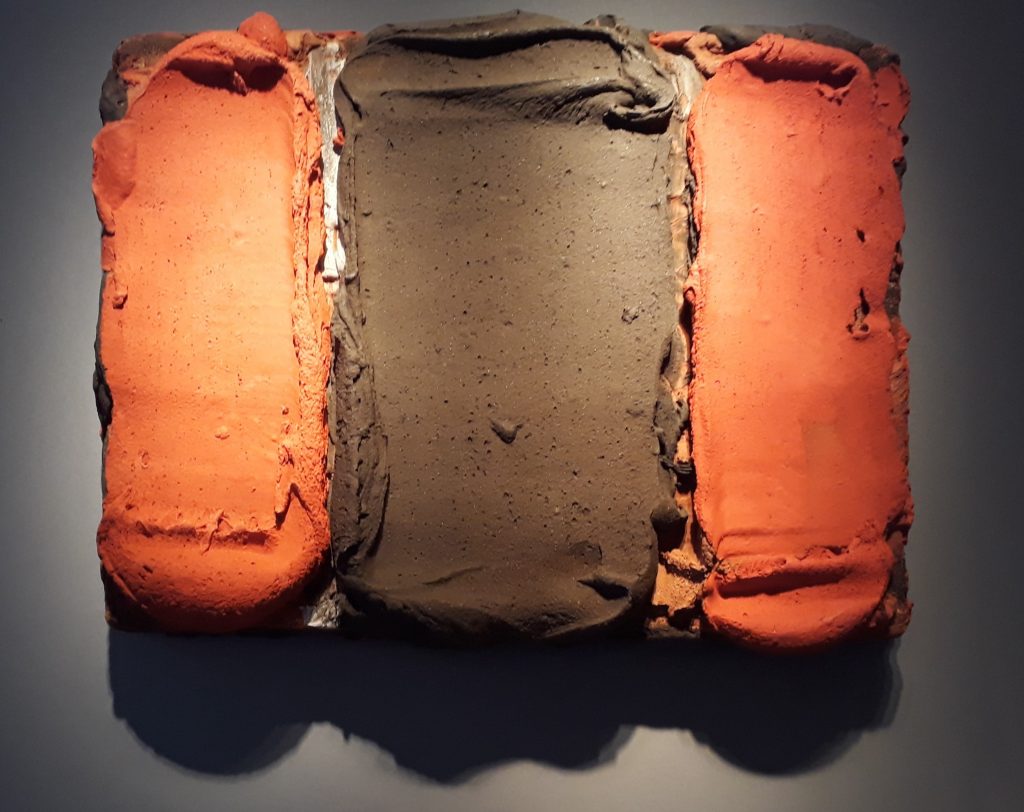 Bram Bogart: 'Hek', 1963 at Lancz Gallery, Brussels. Bogart (1921-2012) was born in Delft and worked in Paris in the 1950's, only moving to Brussels in 1961 and becoming a Belgian citizen in 1969. So this somewhat chocolatey confection is early in both his Belgian period and his arrival at a semi-sculptural mode of painting with a mix based on mortar, powdered chalk and raw pigment, applied to a wooden backing structure. What the hek is the title about? I think it translates as 'fence'. He has a show opening at White Cune on 28 January, by the way…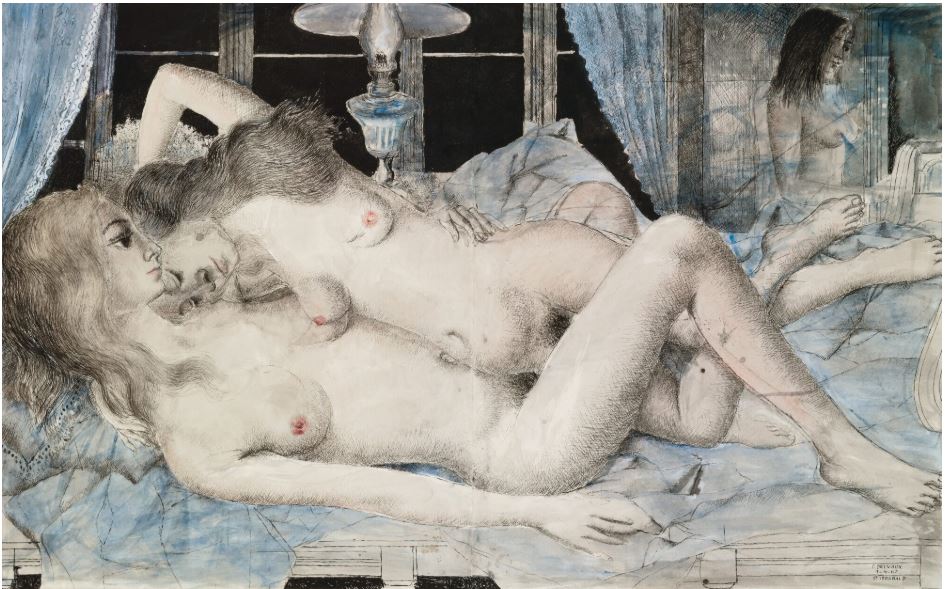 Paul Delvaux: 'Les Deux Amies', 1967 at Galerie Fleury, Paris. In this watercolour, fairly typical of Delvaux (1897-1994), the affectionate relationship of the two foreground figures throws the metaphorical spotlight on the third in the background shadows. What does she, standing in for the picture's viewer, make of what's going on?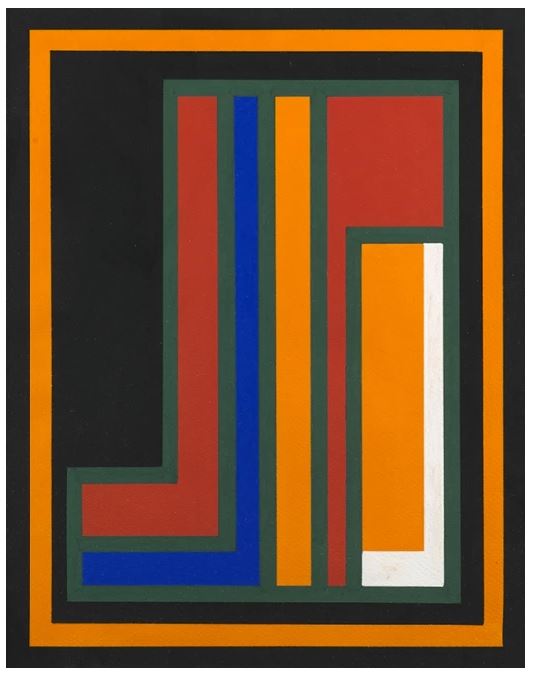 Guy Vandenbranden: 'Abstract Composition', c. 1973 at Whitford Fine Art, London. Few British dealers attend BRAFA. Frank Whitford did most among them to return Belgians to their homeland. Vandenbranden (1926-2014) was new to me, but fits nicely enough into the constructivist trajectory, which is locally strong. Here he delineates colour fields in a manner somewhere between Piet Mondrian and Peter Halley.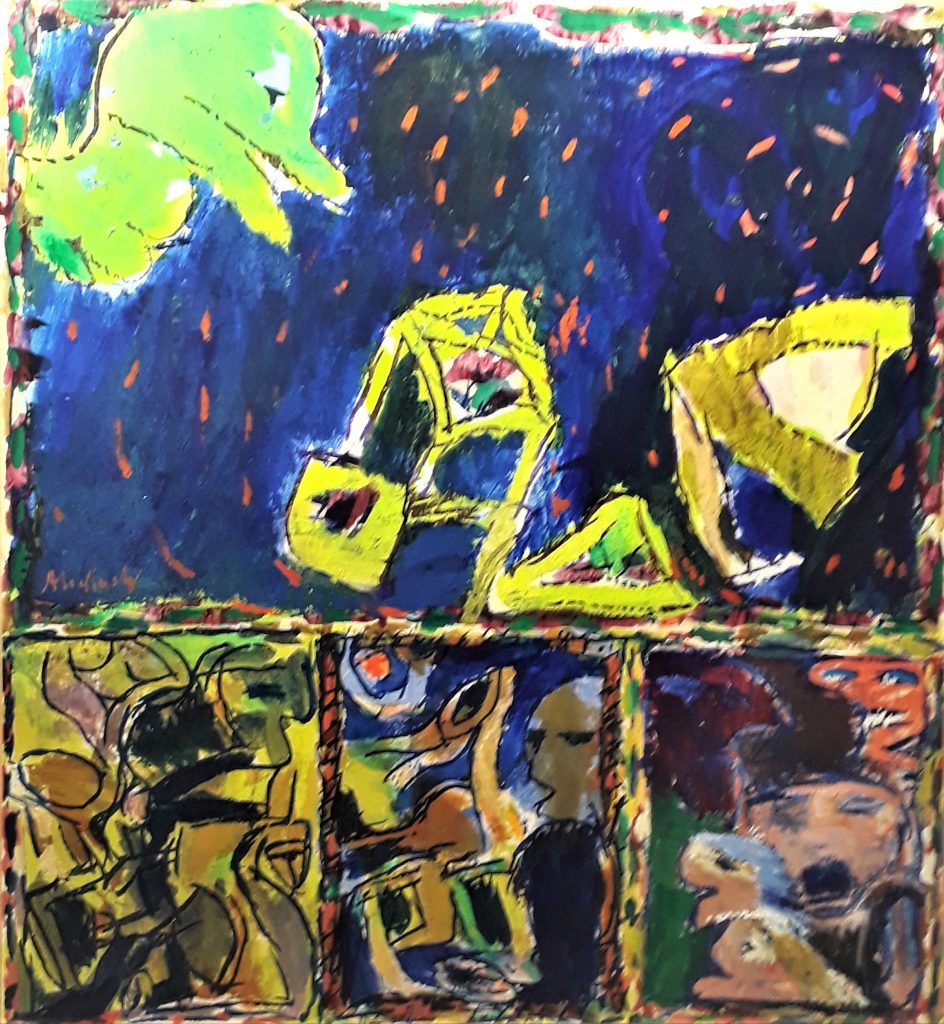 Pierre Alechinsky: 'Green Sleeves', 1980 at Galerie Guy Pieters, Knokke. When the CoBrA group of artists was active (1948-51) Alechinsky was part of the Br for Brussels (other artist being from Copenhagen and Amsterdam) but he has lived in Paris since then. He likes to apply acrylic to thin Japanese paper then fix it to canvas to generate a refined luminosity contrasting with the rough urgency of his mark making. The title is nicely evocative without any English folk element being obvious.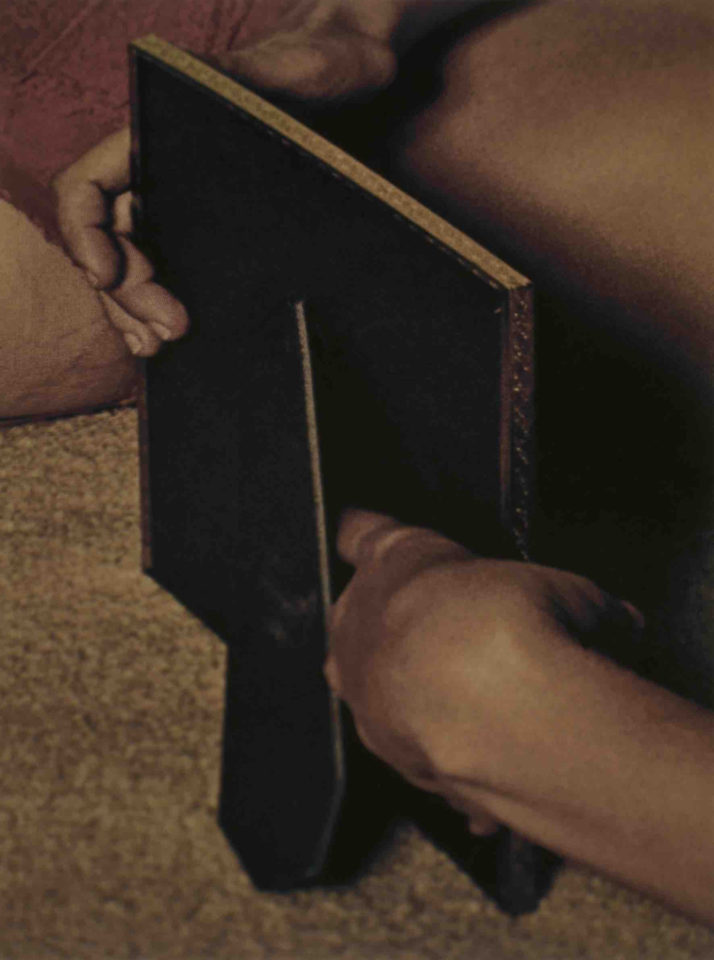 Dirk Braeckman: 'Hinge-#-1-2006', 2006 at Bernier / Eliades, Athens / Brussels. There is hardly any lens-based work in BRAFA, but here's an earlyish work from Belgium's 2017 Venice Biennale representative: not his subsequently typical large and mysterious gelatin prints intensively manipulated in the darkroom, but a curious intersection of 'picture within picture' and sexual suggestion which perhaps equates two categories of creative act.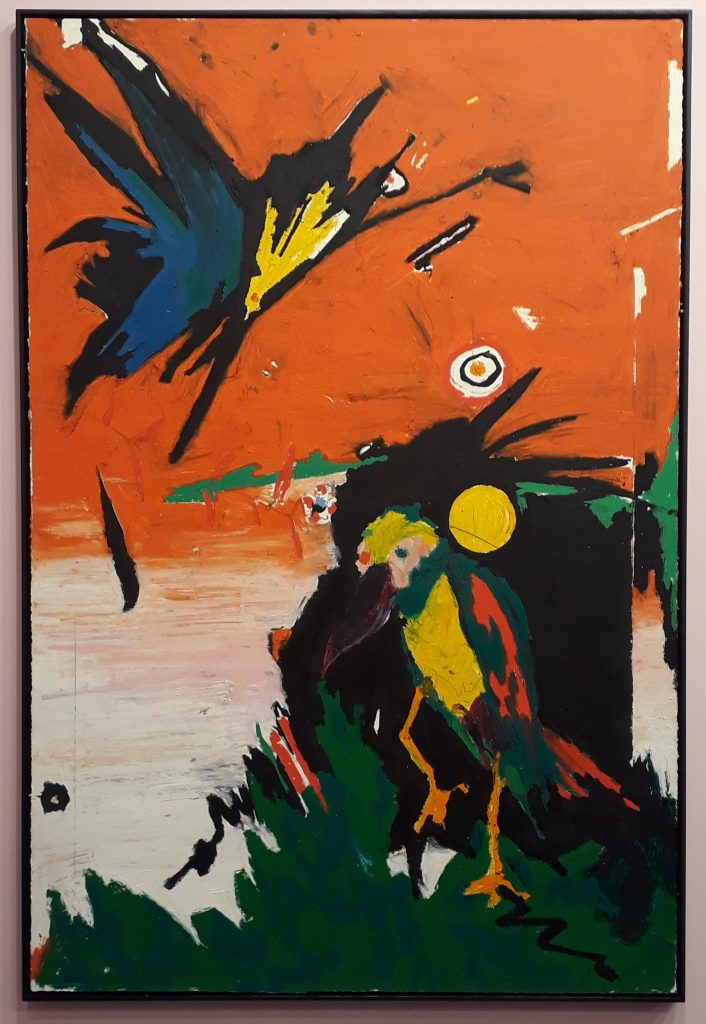 Harald Ancart: 'To Be Titled', 2016 Perhaps, four years on, this never will be titled, but I like the way this oilstick drawing achieves maximum contrast of bird forms: one standing, somewhat anthropomorphically clumsy and potentially sardonic; the other a jagged sky disturbance as the essence of an avian dive.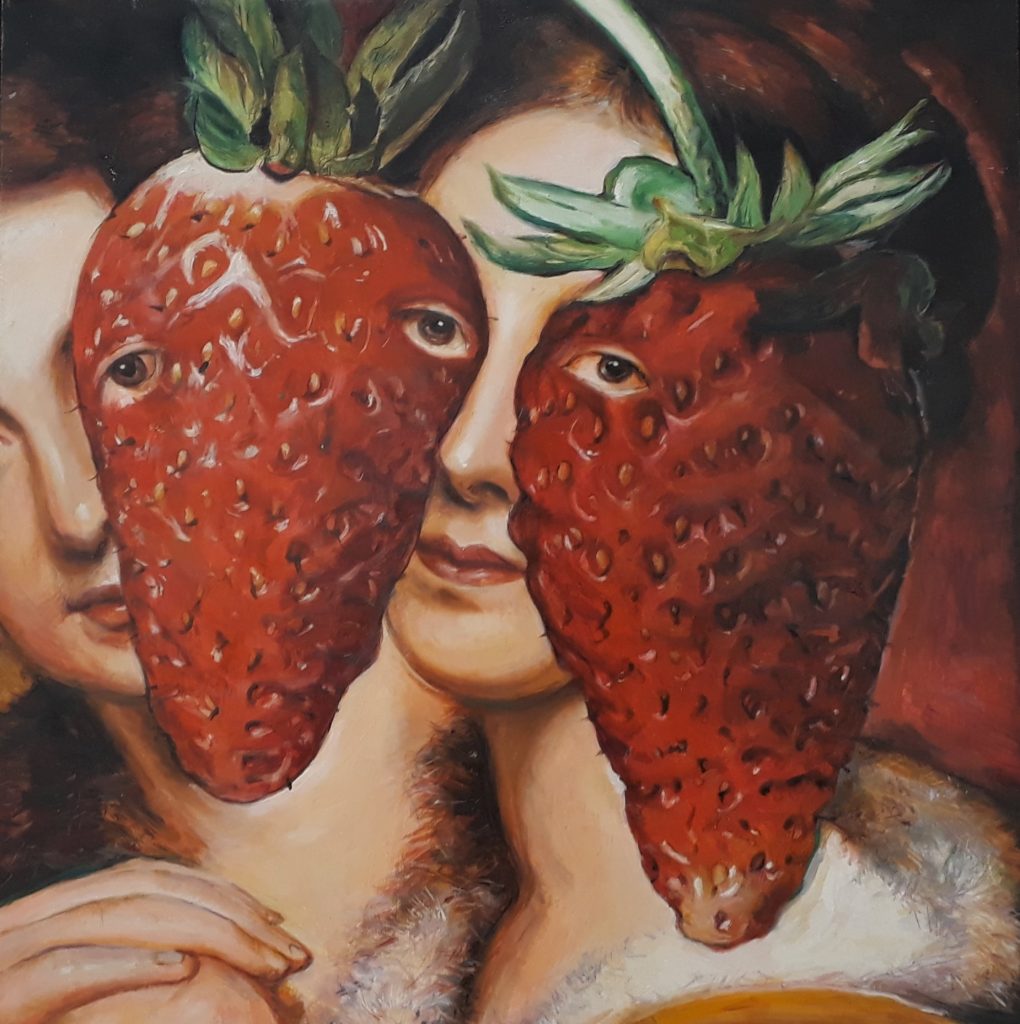 Thomas Lerooy: 'Berry Nice', 2020 at Galerie Rodolphe Jansson, Brussels. There are only a handful of contemporary specialists at BRAFA. The typically mordant, though witty, Thomas Lerooy seems to have lightened up in a recent turn towards painting rather than sculpture and drawing: this is from a luscious series in which figures are seen through fruit – a novel way to combine the traditional genres of still life and portraiture which they cite.
Categories
Tags