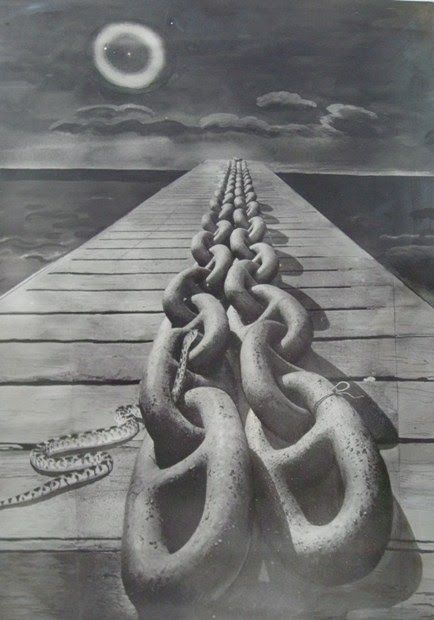 There are two ways to go if you have a large museum space available: one or two big shows or the combination of several smaller shows. Either can work (one might say that the Hayward tends towards the former, the Whitechapel towards the latter). Pallant House in Chichester is one of the best programmers of the variety box approach. Go now, for example, and you can see various display of the excellent permanent collection and also:
Radical Women: Jessica Dismoor and Her Contemporaries
The biggest of the current not-huge shows contains many little-known but worthwhile works from the circle of Jessica Dismoor (1885-1939). The  surrealist collage at the top is 'Family Tree' 1937, by Edith Rimmington.
Jann Haworth: Close Up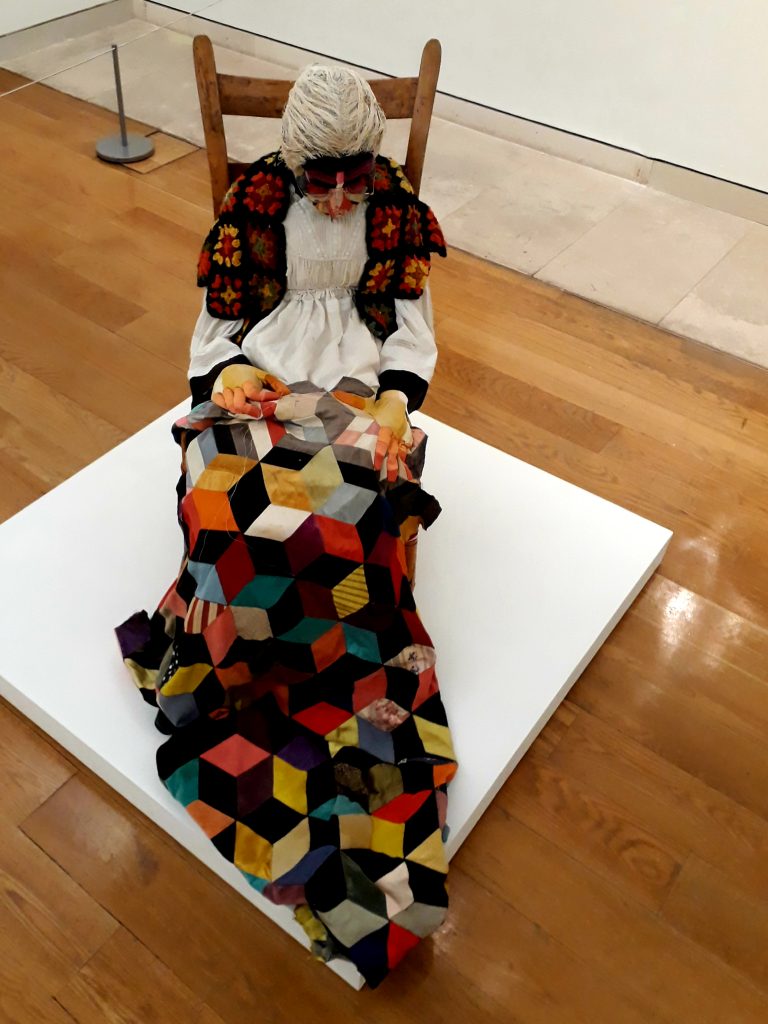 The American artist best known in England for collaborating with her ex-husband, Peter Blake, on the Sergeant Pepper album cover. That tends to be to disregard her extensive practice, which includes textile sculptures as a means of deflating the pretensions of heroic materails such as marble. In the case of 'Old Lady II', 1965 it takes the form of a figure who becomes the art she is making.
Prunella Clough: Centenary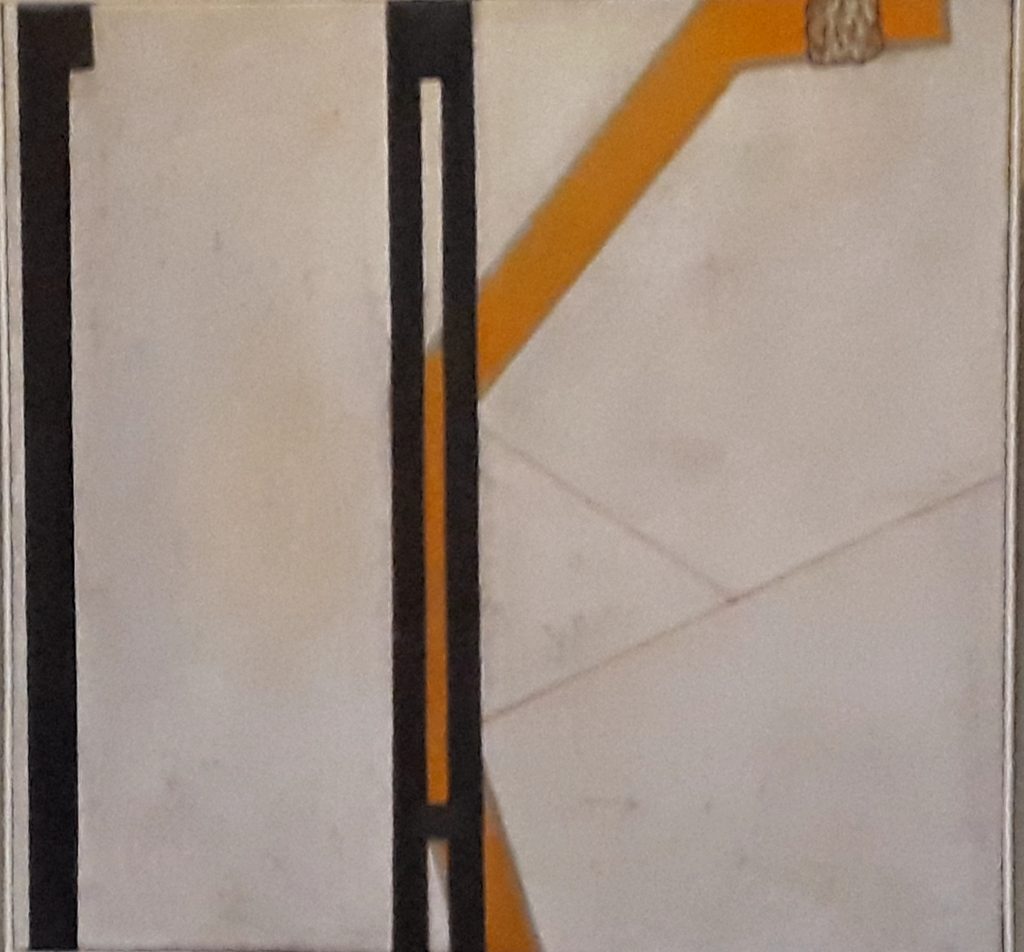 A one room  survey but covering plenty of ground over a life which started in 1919 (-1999). 'Small Gate Painting 6' 1980 moves a little Mondrian back towards the quotidian detail of the world: it's unusually geometric for Clough but hints at her love of construction work as a subject.
Henry Moore: The Artist and His Patron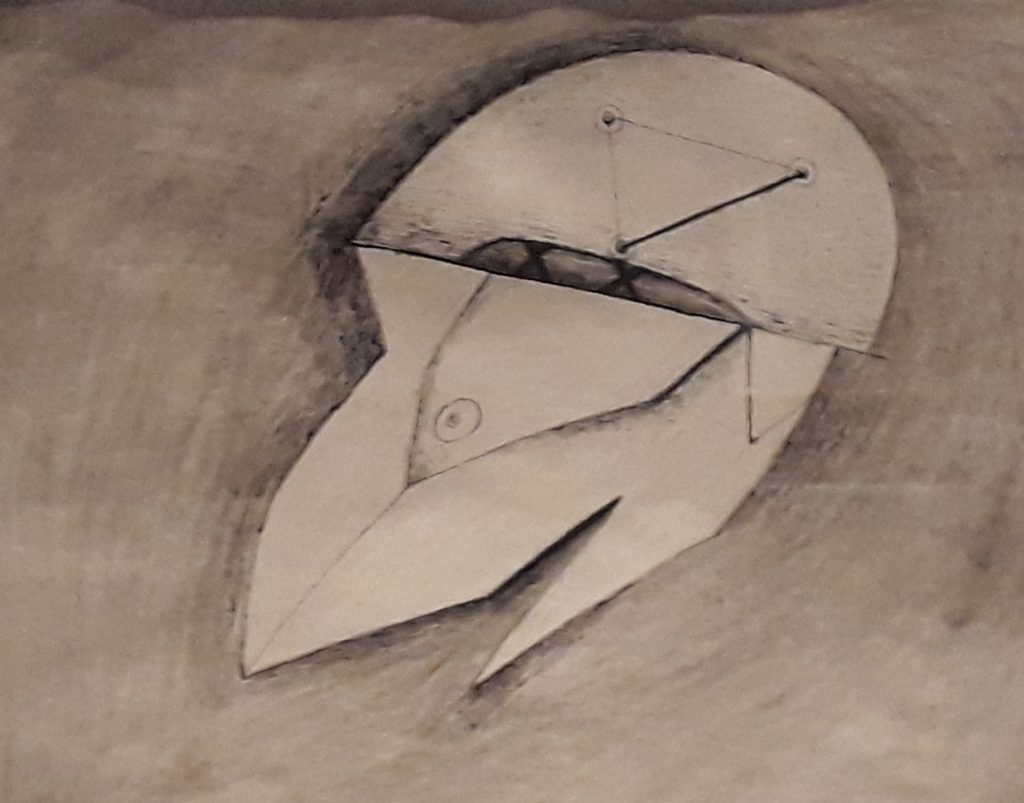 Reverend Walter Hussey (1909-1985), who was Dean of Chichester Cathedral, left a substantial art bequest to Chichester District Council, including some high quality Henry Moore which forms the basis of a display from which 'Bird Head' 1934 is taken – one of a group of drawings which show how Moore incorporates elements of the  abstract and the surreal.
Categories
Tags