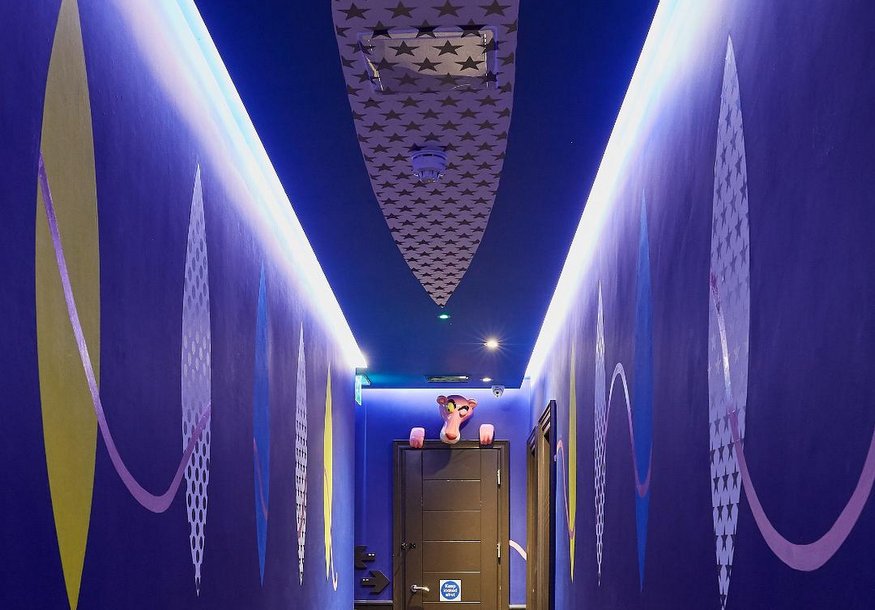 If you've stayed in hotels, then you've probably rested up in one that had some generic abstract artwork or an Impressionist reprint on the walls.
This lack of imagination is pretty common but what happens when hotels take a more innovative approach to decking out their rooms and reception?
Often it makes sense for a hotel to team up with a nearby gallery as Thompsons Contemporary did with the Hyatt Regency in Marylebone and Curious Duke Gallery with East London local Hoxton Hotel — the urban vibe of Curious Duke's artists aligning perfectly with the East London feel the hotel is aiming for.
My most impressive experience has been at Kensington's Exhibitionist Hotel who both hold exhibitions and literally deck the halls with artwork. I've seen a pink panther by Olga Lamaka watching over a doorway and a corridor given to Mr Doodle to decorate with his trademark doodles.
Reaching out beyond London is Toronto's Gladstone hotel where artists have designed 37 of the rooms so each stay can feel individual, plus it also has its own gallery to host changing exhibitions.
For those looking at the pricier end of hotel stays there's always the Gormley shaped room at the Beaumont in Mayfair, though from the pictures it looks more interesting from the outside — defeating the point of paying over £1,200 per night to stay there.
All these examples are a welcome change from the generic art and magnolia walls that have greeted me at most hotels I've stayed in — let's hope more hotels take this approach in future and that they're within the price range of this traveller who likes to keep his holidays affordable.
If you are interested in this subject, you may be interested in reading about what Momentous flags as the Logistical challenges you don't hear about when installing art in hotels globally.
Photo: Olga Lomaka's work in The Exhibitionist Hotel. 
Categories
Tags