How can art accommodate the burning issues of global warming in the context of our history and the possible end of it? Several shows in a recent visit to the Netherlands seemed to touch on such matters…
Imagine a huge church, pitch black except for chandeliers of candles which have descended to the floor, filled with vast banks of sandbags around which you navigate to the sound of an eight-hour cycle of animal calls and more, building to cyclic crescendi. Or visit Adrian Villar Rojas' installation 'Poems for Earthlings' (top) in the Oude Kerk, Amsterdam. Not just the most atmospheric installation in the city, but a deconstruction, says the text, 'through sonic introspection' of our species' preservation culture, and designed to 'help us go back to our minds in search of primal connections with universal noise.'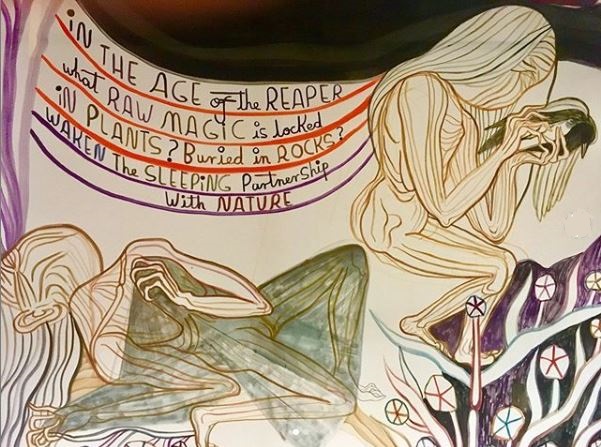 Emma Talbot has four substantial installations at GEM in The Hague, which show her drawing-based style extending on a large scale into sculpture, textiles and sound as well as painting, and tackling suitably large themes starting from the point that for all the universality and importance of birth and death, we can't remember or imagine them.  She's also 1/3 of the best group show I saw in Amsterdam, in which the artists (with Gijs Frieling and Derk Thijs) at Galerie Onrust go back to the past to find answers for the future and Talbot finds a winning way – as shown above – to indicate age in her figures.
Craigie Horsfield: 'Malgorzata Tusiewitz, Szlatchtowskiego, Kracow, 1978', 2019, has a considerable aura when fastidiously printed at over a metre high. Marsha Plotnisky, curator-director of The Merchant's House in Amsterdam, told me that no-one ever asks her who Horsfield's portraits are of, such is their apparent universality.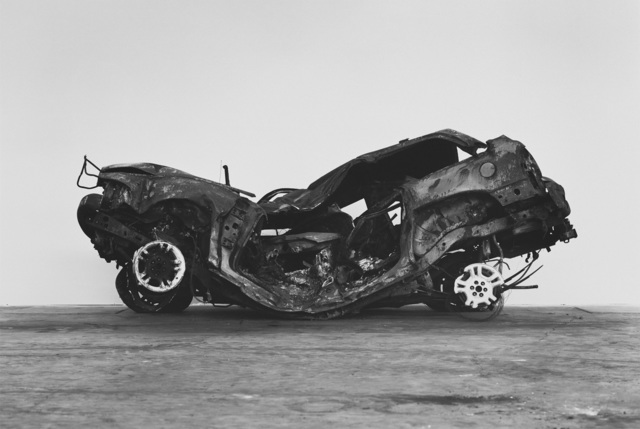 Richard Learoyd: 'Crashed, burned and rolled (1)', 2017, is from a survey which covers his recent move from using a room as direct-to-paper camera obscura to outdoor photography. He uses a custom-built enlarger to turn 20 x 24" negatives into a comparably-scaled 64 x 95" images, to make possibly the largest single-sheet gelatin silver prints ever produced. Of his crashed and burned vehicles, Learoyd states: 'The idea is that the world is shaped by catastrophic events. It goes back to that idea that we are all patiently waiting for the end of the world, sometimes, not literally'.
Art writer and curator Paul Carey-Kent sees a lot of shows: we asked him to jot down whatever came into his head
Categories
Tags