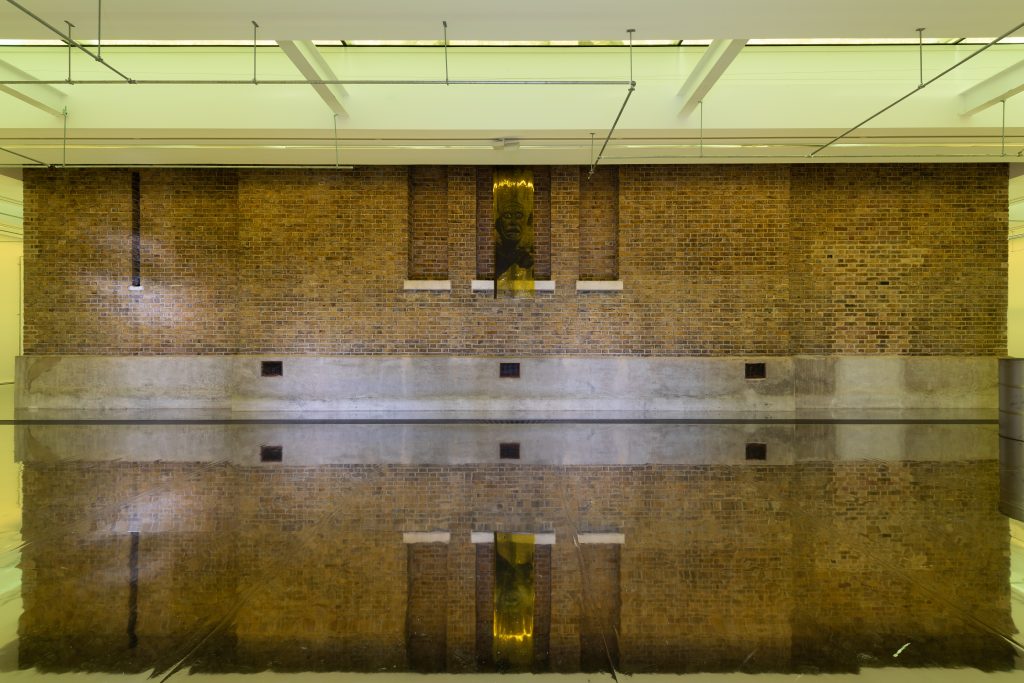 In his ambitious new installation at the Serpentine, British artist Patrick Staff has created a sickly environment that forces visitors to confront the effects of institutionalised violence and the conflation of morality with gender identity. Upon entering the gallery visitors are greeted with a digital print of a gargoyle creature, a gatekeeper of sorts. A nauseatingly putrid yellow light fills the room and a reflective floor contributes to an already uncomfortably eerie atmosphere.  Steel barrels placed around the perimeter of the room collect corrosive liquid that rains down a series of steel pipes and fixtures, transforming the entire gallery space into an architectural intervention.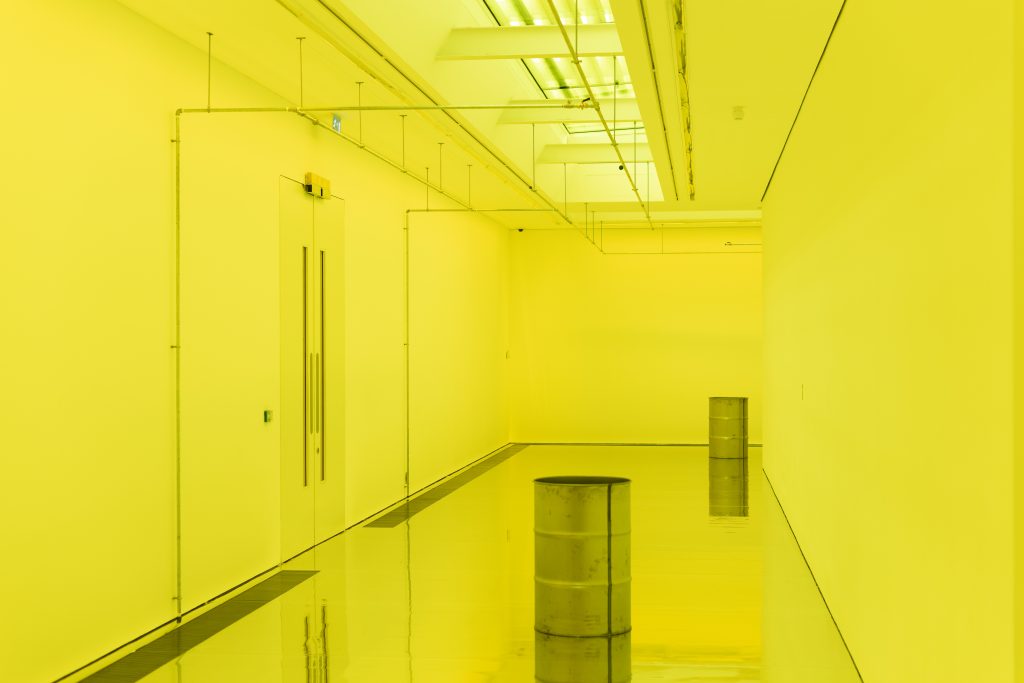 The artist's site specific project is comprised of two installations occupying each Powder Room corridor of the Sackler space, with appropriate nods to the space's original use as an 1805 gunpowder storeroom. The first installation is titled On Living and explores the weaponised and unpredictable "fake news" era we inhabit: A collection of acid etchings of various tabloid headlines from the 2003 Ian Huntley murder case are powerfully displayed on boxes like memorial plaques. The Ian Huntley case famously turned further even uglier when a tabloid newspaper published unsubstantiated claims that the convicted child murderer was transgender, issuing a meagre 3 line retraction after an entire year of circulating the false information. If you google "Ian Huntley murders", the results are still available, furthering the artist's point that imposing moral judgement on gender identity is damaging and dangerous. The UK has the highest prison population in western Europe, with 18.46% of prisoners in England and Wales housed in private, for-profit prisons. Transgender people – particularly trans women of colour– face disproportionate contact
with the criminal justice system and prison industrial complex.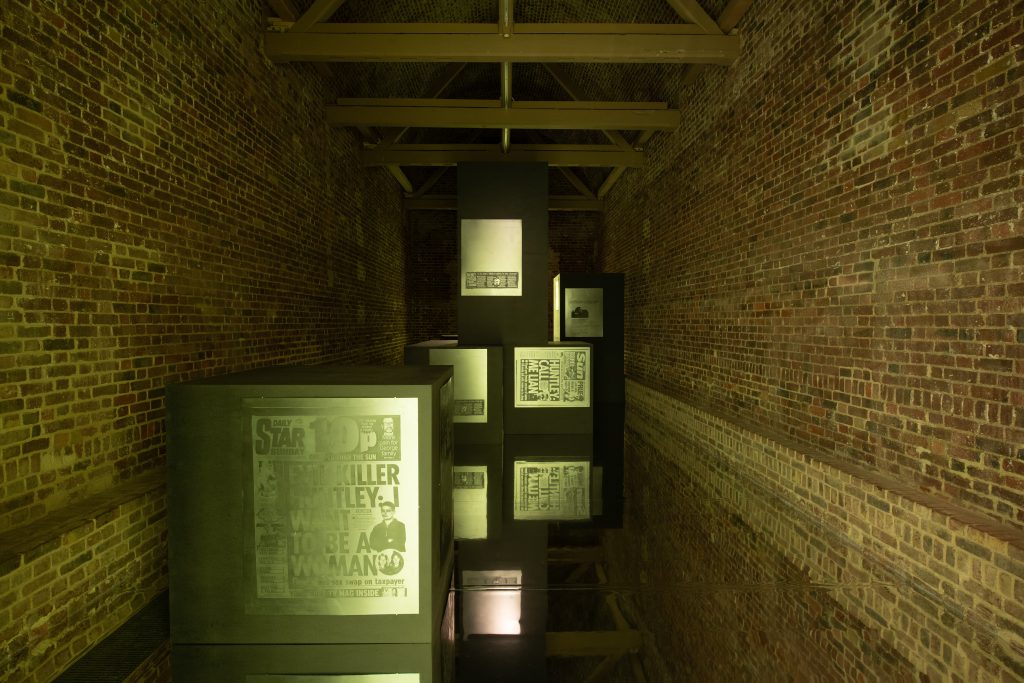 Staff's second piece, On Venus is a film comprised of two parts. The first is presented as found footage of graphic animal abuse, ranging from industrial scale cattle farming to particularly stomach churning images of reptiles with their skin peeled off. The already vivid scenes are heightened and simultaneously diluted by the combination of sound effects and neon colourisation. I find myself trying to get some distance from the explicit content by looking down only to be confronted by the same images reflected in the floor. The second segment of the video is a poetic ode to queer life by describing potential life on Earth's sister planet Venus – a hostile  environment but one that equally holds some promise of transformation or at the very least the possibility of an alternate state, given that "on Venus, days outlast years".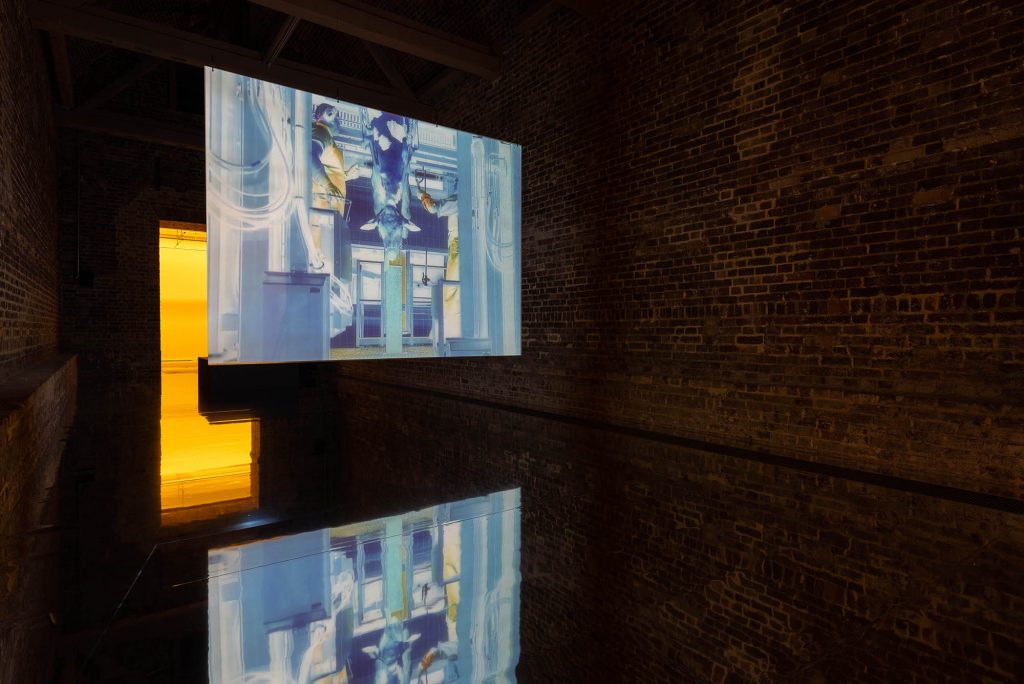 The carefully curated show the Foucauldian notion of biopolitics – the intersection and effect of authoritative regimes and powers on human life processes. By juxtaposing the Huntley stories with animal farming footage, Staff is pointing out that both animal and human life can be entangled in the conditions of capitalism.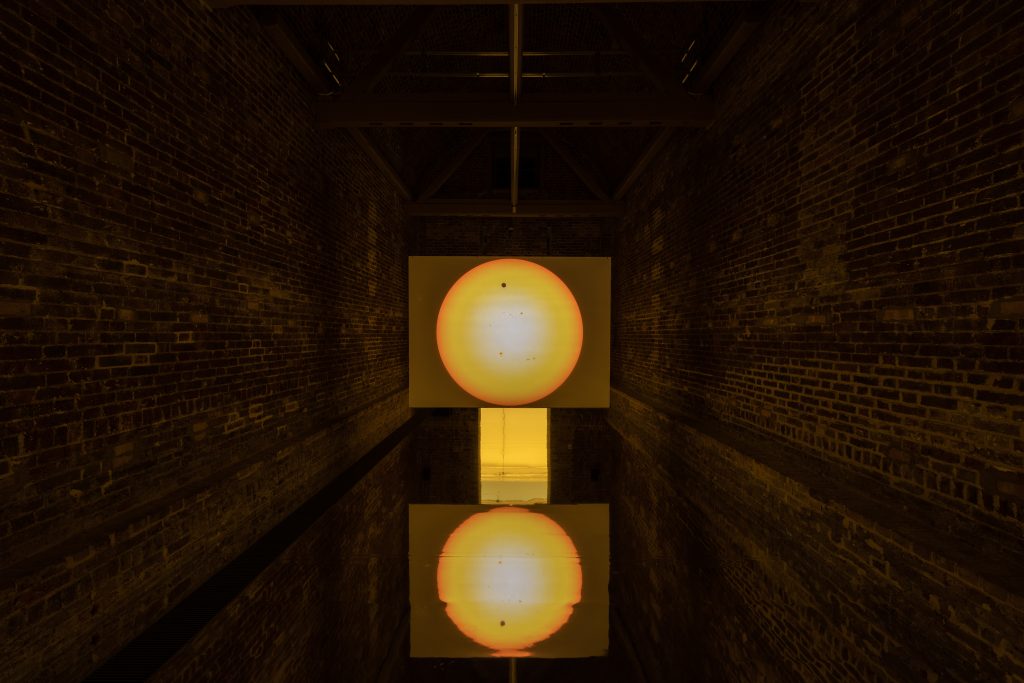 On Venus is on at the Serpentine Gallery until 9 February 2020
This commission continues the Serpentine's ongoing dialogue with Patrick Staff, following their participation in the Serpentine's Work Marathon (2018), Transformation Marathon (2015) and Serpentine Cinema (2015). Patrick Staff is an artist based in Los Angeles, USA, and London, UK. Their work has been presented internationally, including solo shows at Irish Museum of
Modern Art, Dublin (2019); Dundee Contemporary Arts, Dundee (2019); MOCA, Los Angeles (2017); Spike Island, Bristol (2016); and Chisenhale Gallery, London (2015). Recent group exhibitions have included The Body Electric, Walker Art Center, Minneapolis (2019); Made in LA, Hammer Museum, Los Angeles (2018); Trigger, New Museum, New York (2015).
Categories
Tags