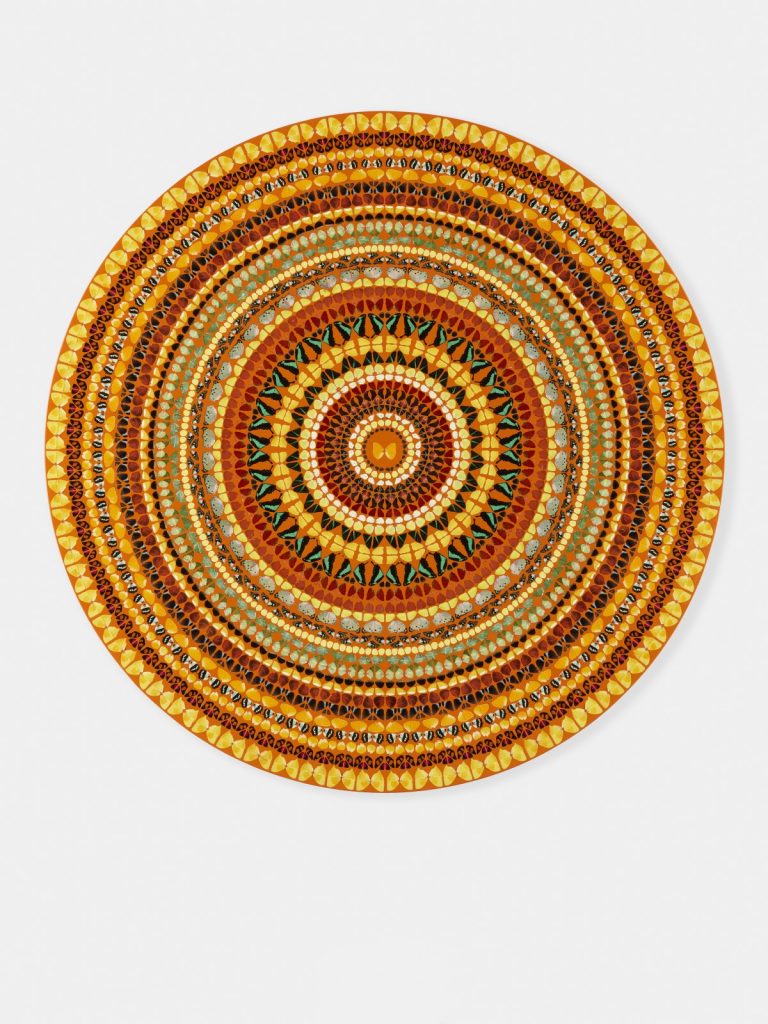 If two's a tendency and three's a trend, then mandalas – orient-originated schematized circular representations of the cosmos through intricate geometry – are in fashion at the moment.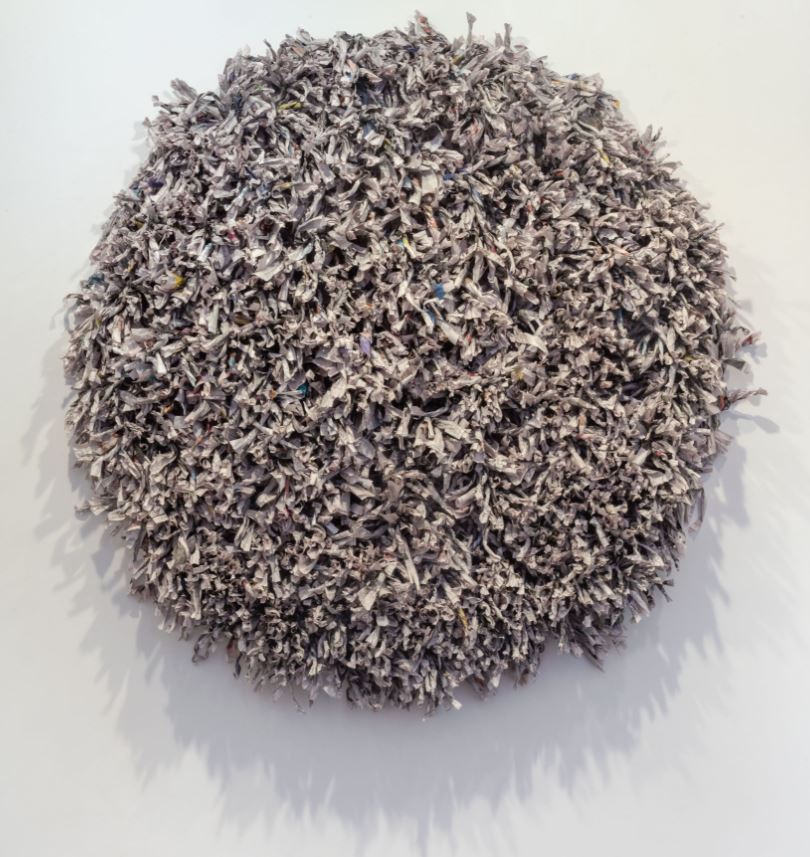 Tiwani's excellent introduction of American artist Maren Hassinger's long-running practice to UK audiences includes the mandala-like Hand in Hand, 2019, made by bundling and twisting thousands of pages of the New York Times, so suggesting that some order and maybe even tranquillity has been brought to the avalanche of happenings reported.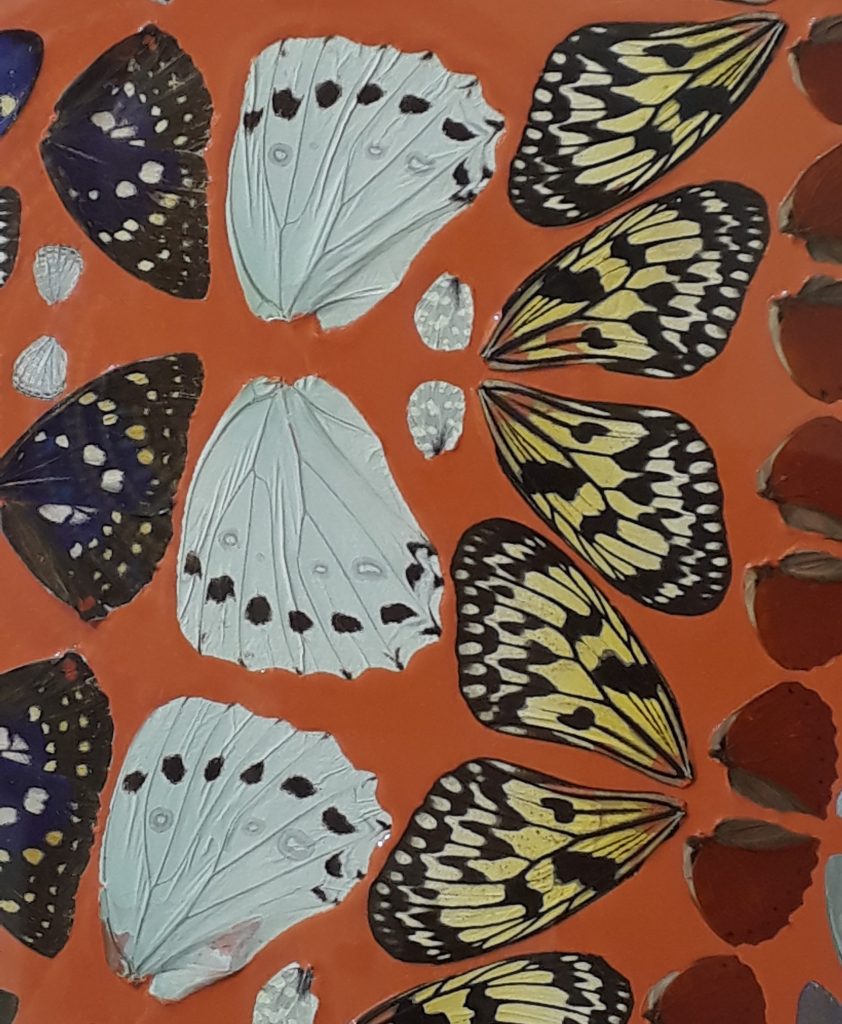 One suspects several seconds' thought were required before Damien Hirst hit on the idea of expanding his 'butterfly paintings' from stained glass window formats of the Christian tradition to the mandala of the Hindu and  Buddhist. One might ask whether the display of dead insects is fully in tune with the spiritual principles alluded to, but there's no denying the visual impact at White Cube Mason's Yard. One odd point: the materials are described as 'gloss paint and butterflies', but there are no butterflies present, only their wings. Compare reducing a person to their sexual parts… (Ordinance, 2018 – top and above).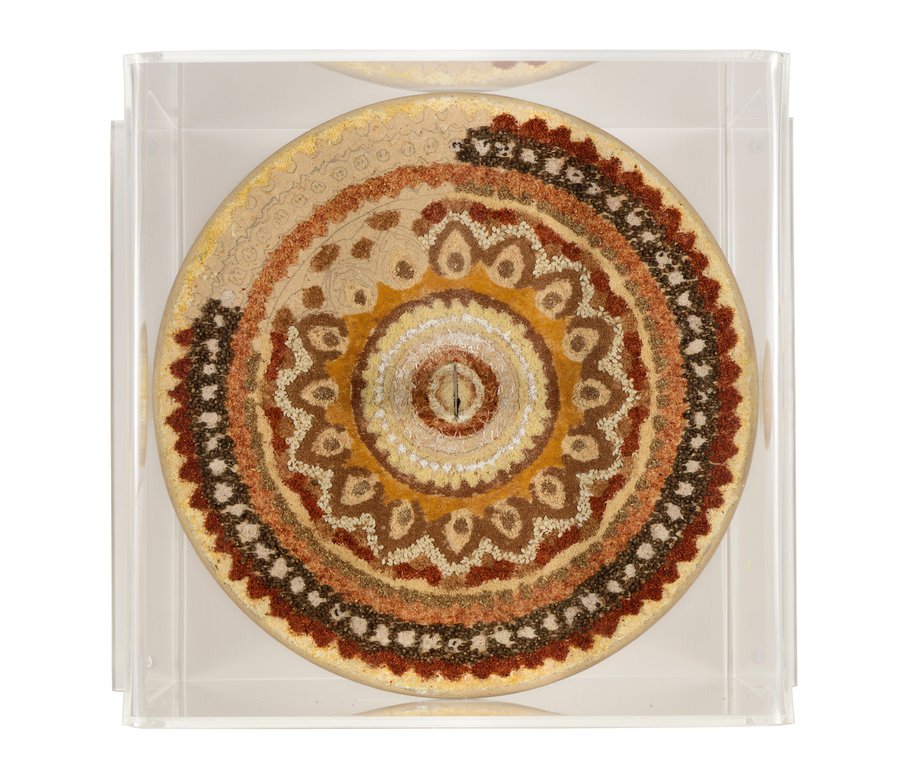 Mandalas are your lot at White Cube, but Song Dong's Same Bed Different Dreams at Pace has several streams of work using quotidian materials in what may well be the best commercial show in London now (Mona Hatoum at the other White Cube is one rival).  In the Mandala series, his reference is the ritual whereby the circle is in a painstakingly created by laying down intricately patterned granules of crushed coloured stone, only to be swept away once completed. Song twists this by using pulses, seeds and spices, elevating seasoning to spiritual significance and suggesting the parallels in the preparation and consumption of food. The presentation is dramatised by knives, not only summoning the kitchen but also a fight he once had in stark contrast to meditative calm (Mandala 07, 2015).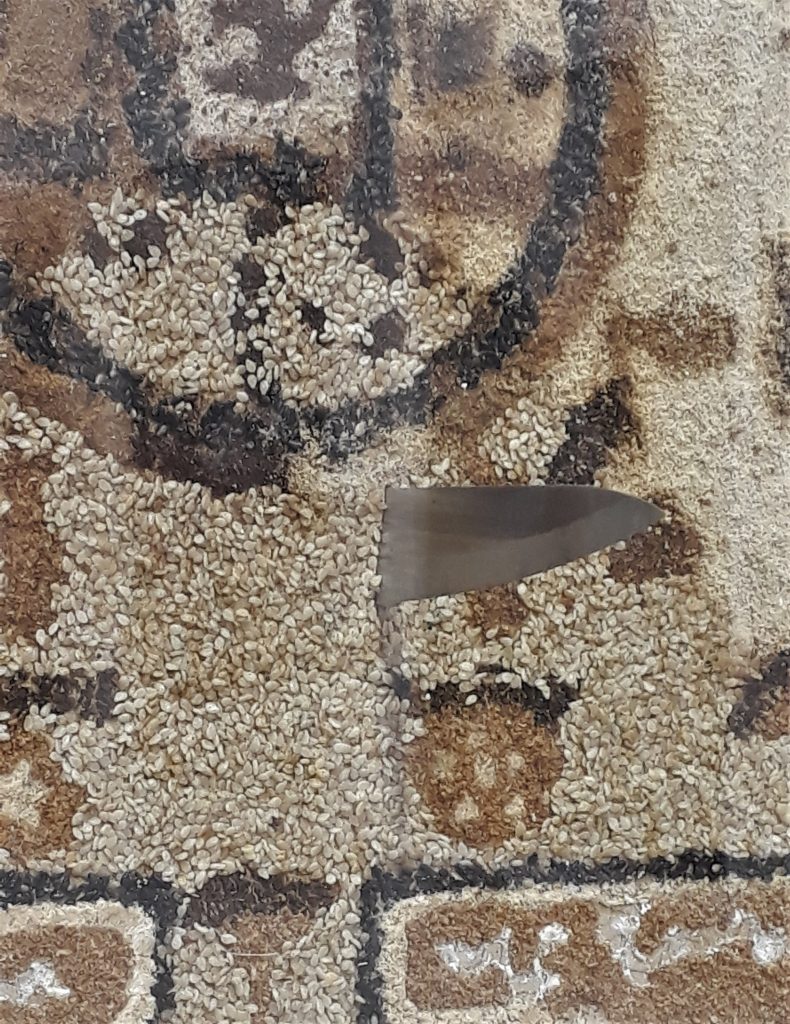 Art writer and curator Paul Carey-Kent sees a lot of shows: we asked him to jot down whatever came into his head
Categories
Tags