Frieze London is amazing, and we love seeing the world's biggest works from the world's most interesting galleries but it's a LOT. You will get hot, you will get tired, you will use up your phone battery (because Instagram) and you will long for a long drink of water, a charger and perhaps a comfy beanbag to flop into while thinking uplifting art-based thoughts. Happily, our friends at Arto LIFEWTR® have got your back on ALL OF THESE THINGS.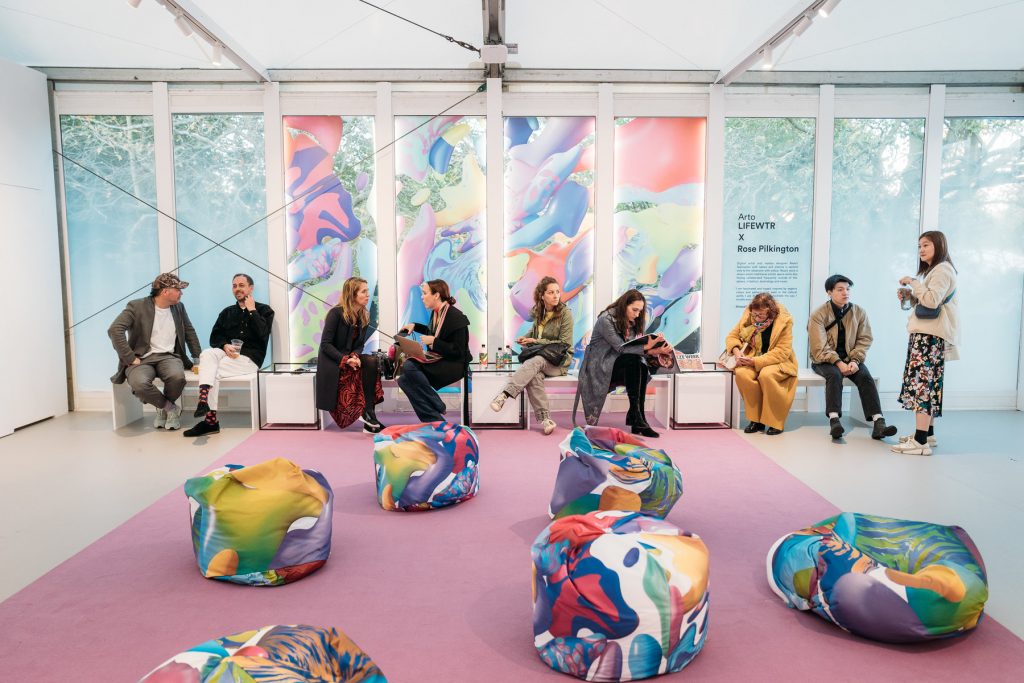 At the Arto LIFEWTR® Lounge (just along from the reading room), in addition to the much-needed phone chargers and complimentary water from Arto LIFEWTR take a moment and preview of the new upcoming design series, Unconventional Canvas, from Arto LIFEWTR. Arto LIFEWTR is a premium water brand committed to advancing and showcasing emerging artists on a global stage. The new design series is showcasing Art by John Booth, Rose Pilkington and Joy Miessi. The series is made possible through the ongoing global partnership between Arto LIFEWTR and Frieze, the leading platform for contemporary art, and underscores a shared commitment to providing support and visibility for emerging artists and making art accessible to wider audiences.
Unconventional Canvas celebrates the diverse perspectives of the following artists: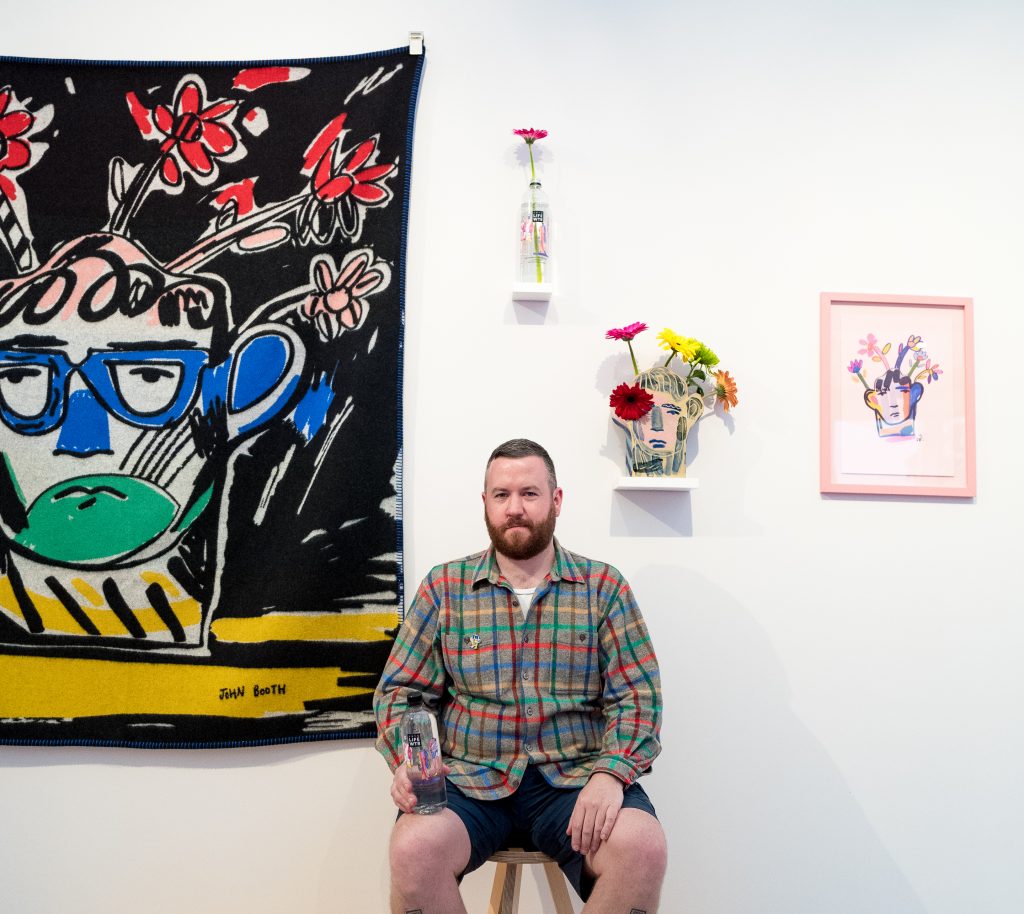 John Booth ArtoLIFEWTR
John Booth (London): London-based illustrator, ceramicist and textile designer, John Booth is renowned for his graphic aesthetic featuring multi-layered collages of textures and colours. Born in Scotland in 1984 and raised in Cumbria, he enjoyed art from a very young age. He moved to London in 2004, where he graduated with a BA in fashion print design at Central Saint Martins in 2009. He has since then taught as a lecturer both at Central Saint Martins as well as at the University of Westminster. During his studies, he realized that he could channel his interest in fashion and textiles through his passion for drawing.
His works are distinct and identifiable, characterized by vibrant and youthful multi-layered collages bursting with colour and texture. His instinctive, un-laboured collage techniques combined with painted and drawn elements bring together rough-and-ready textures with luminous colours for a touching sensitivity. More recently, Booth has been focusing on making ceramic ornaments, prints and vases with Studio Voltaire and interior and art based objects with Ian McIntyre under their collaborative platform Supergroup. His diverse works seem to feature as often in the fashion world as they do on magazine covers, restaurant walls and in museum collections. John is currently focussing on his studio work – exploring ceramic objects and furniture as well as his textile print designs for luxury fashion and interior labels.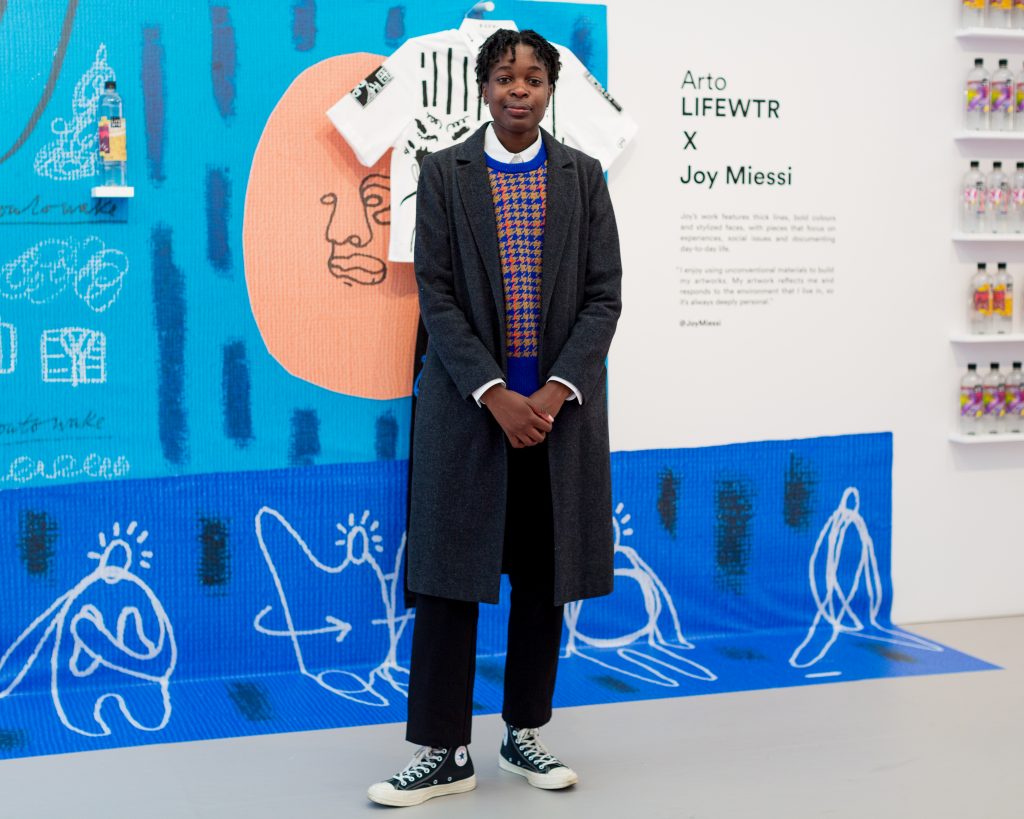 Arto LIFEWTR, Joy Miessi
Joy Miessi (London): Joy Miessi translates moments, conversations, feelings and intimate thoughts into mixed media art works. Their work features thick lines, bold colors and stylized faces, with pieces that focus on experiences, social issues and documenting day-to-day life. They often use unconventional materials to build their artworks, such as electrical tape or an old stamp. Joy was one of twenty artists commissioned for a campaign celebrating the contributions of London's most iconic women and was also one of 30 women and non-binary artists featured in an exhibition celebrating human rights.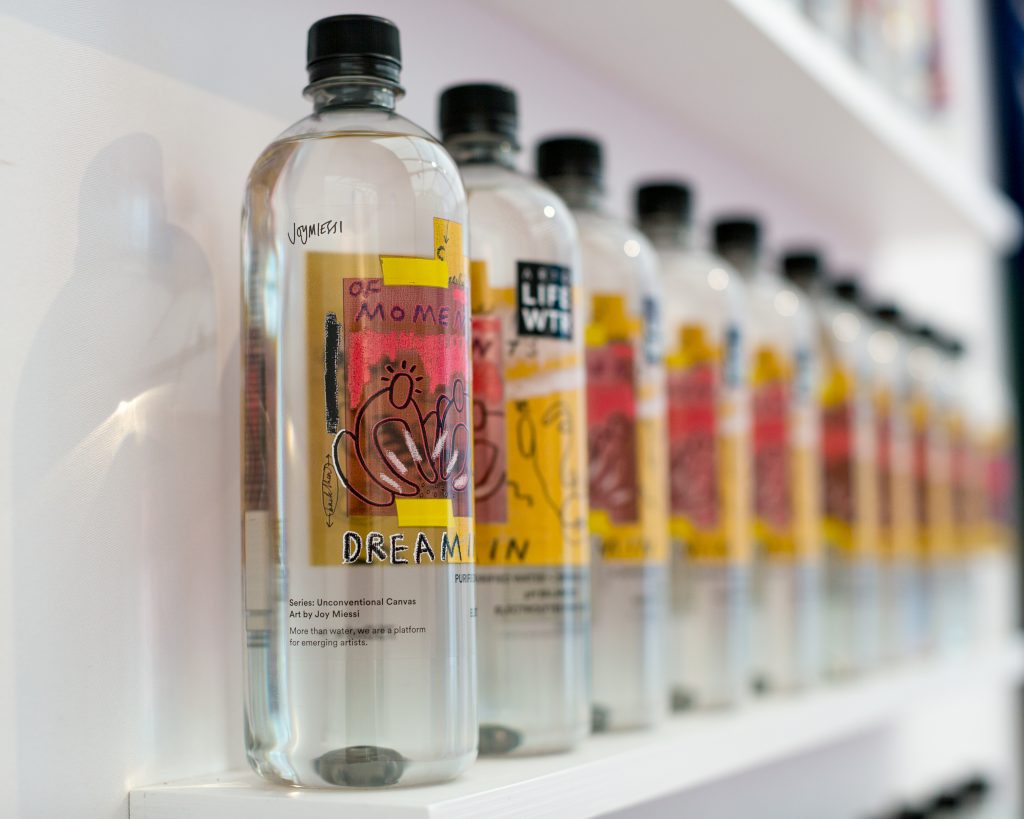 Rose Pilkington (London): Rose Pilkington is a digital artist and motion designer whose fascination with nature and science is second only to her obsession with colour. She is inspired by organic colour and patterns that exist in the natural world and uses 3D software to facilitate the way she visually expresses these ideas. In addition to traditional art, her practice includes frequent collaboration in fashion, technology and music.
Arto LIFEWTR bottles made with 50% recycled plastic, 100% recyclable and they have plans to move to 100% recycled plastic in 2020.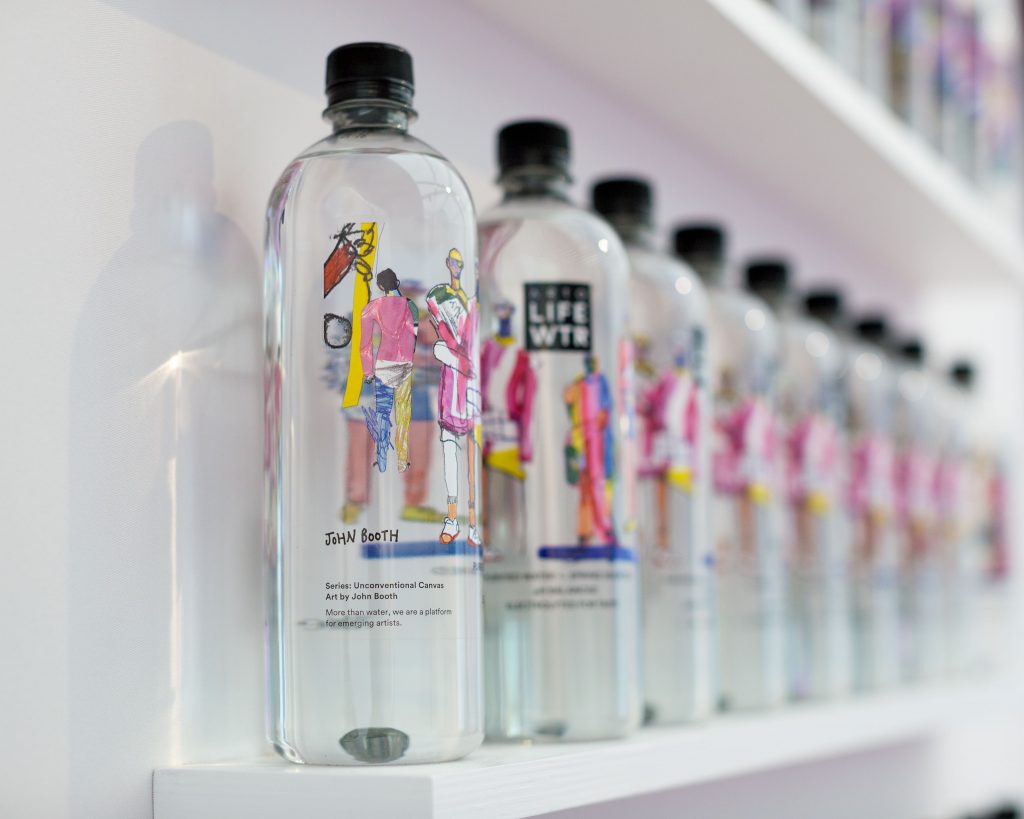 Arto LIFEWTR, John Booth
Categories
Tags