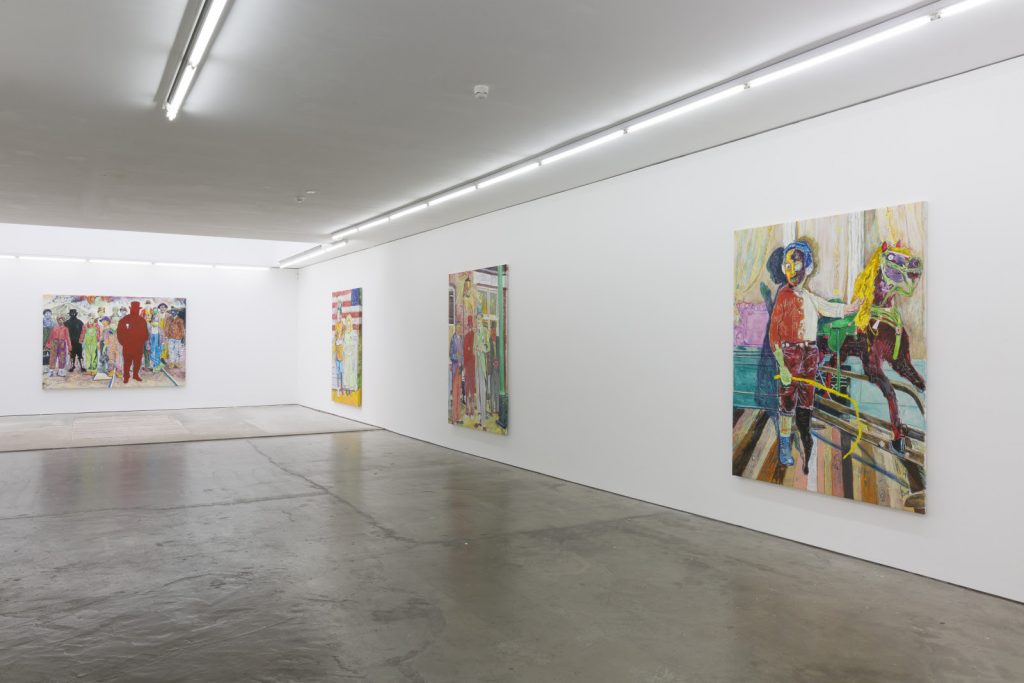 Edel Assanti present Contrariety, Farley Aguilar's first solo exhibition in the UK. Aguilar's subject matter is the social facade of community and habitual modes of human behaviour within them, addressing group identity, political allegiance and cultural ritual. Working from found photographic imagery ranging from crowd scenes and portraits to historical reportage, the artist's charged paintings invoke a reappraisal of moral doctrine, human nature and the echoing of history. Contrariety juxtaposes portraits of children from wealthy backgrounds posing with toy horses, alongside images of children in labour – breaker boys and female operatives in the late nineteenth and early twentieth centuries.
Farley Aguilar: Contrariety 13th September – 19th October 2019 at Edel Assanti
About The Artist
Aguilar is a self-taught painter born in Nicaragua and now living in Miami, Florida. Recent exhibitions include Cleansing, Lyles & King, New York, US (2019); We are the people. Who are you?, Edel Assanti, London, UK (2019); Shifting Gaze: A Reconstruction of the Black & Hispanic Body in Contemporary Art, The Mennello Museum, Orlando, US (2018) and Temporary Autonomous Zones, Museum of Contemporary Art, Miami, US (2015). His work is included in the collections of the Akron Art Museum, Ohio, Pe?rez Art Museum, Florida, Brown University, Rhode Island and the Orlando Museum of Art, Florida.
Categories
Tags