Edel Assanti have announced the representation of Jenkin van Zyl following his first exhibition with the gallery, Surrender, earlier this year, and ahead of the artist's first solo institutional show at FACT Liverpool in October.
Considered one of the most exciting artists of his generation, van Zyl combines film, performance, writing and sculpture to create hallucinant, immersive installations, typically centred around film.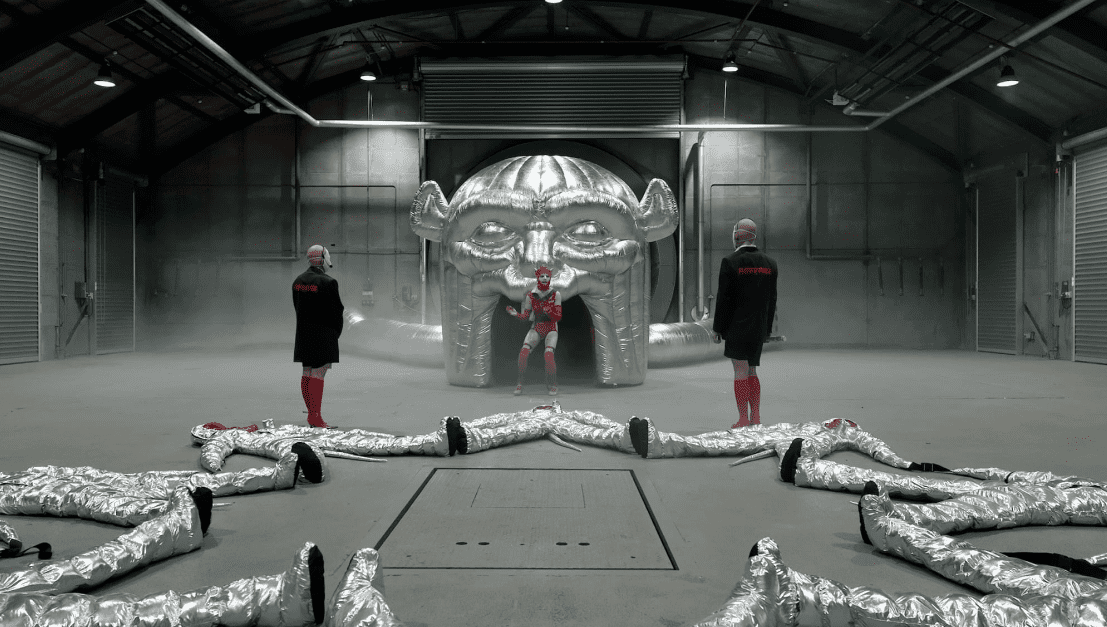 Van Zyl's diverse frame of reference gives birth to fantastical communities inhabiting fleeting spaces: ghouls breeding cakes in aircraft, inflatable beasts in a desert fortress, or rats writhing in love hotels. As Gilda Williams writes: 'van Zyl may have single-handedly invented a wholly unprecedented, updated view of the infinite' where binaries are displaced by instability, deviance and multiple selves. Beyond the screen, the protagonists and their worlds have a material legacy as "escapees", in the form of sculptures and objects that pervade van Zyl's oeuvre.
In the artist's own words,
Art and film-making are a means of imagining if not a better world, then a different world – and that being liberating in itself.
Jenkin van Zyl (b. 1993) graduated from the Royal Academy of Arts, London in 2021 and was the recipient of the RA Gold Medal Prize. Recent exhibitions include Surrender, Edel Assanti (2023); The Horror Show!, Somerset House, London (2022); Barbe à Papa, CAPC Musée d'art Contemporain de Bordeaux (2022); Machines of Love, Tramway, Glasgow (2021); Hors Pistes, Centre Pompidou, Paris (2020); Kiss My Genders, Hayward Gallery, London (2019) and Oblivion Industry, The Horse Hospital, London (2019). Van Zyl lives and works in London. MORE
Categories
Tags