Art critic Tabish Khan brings you 'The Top Art Exhibitions to see in London'. Each one comes with a concise review to help you decide whether it's for you. All end soon, so hurry if you want to catch them. Around half of my top picks from last week are still open, so there's a chance to catch them too: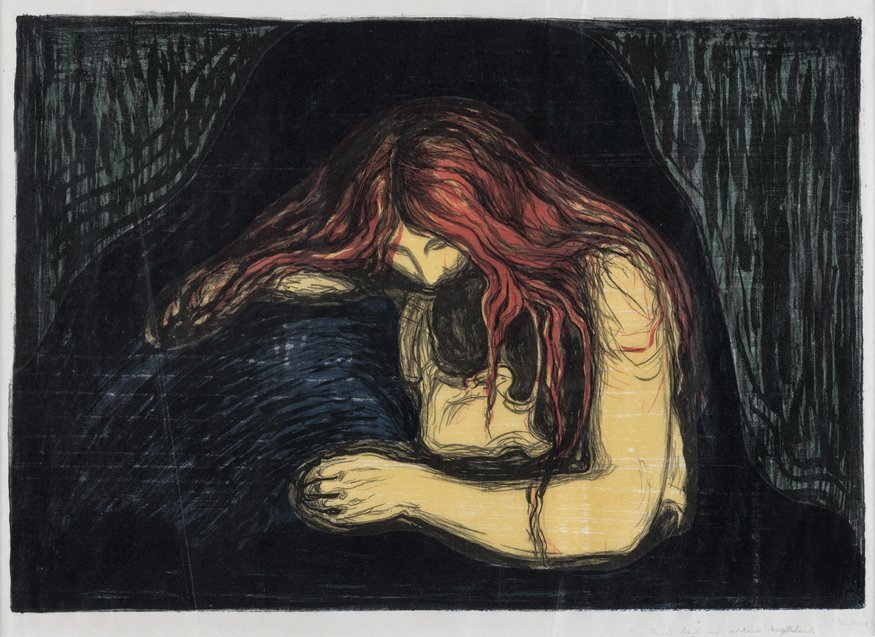 Edvard Munch: Love and Angst @ The British Museum
A man screams, hands over ears as the world around him seems to reverberate with the intensity of the emotion. Munch's unmistakeable Scream is at The British Museum, but there's a whole lot of angst on top of it including couple's drifting apart and a vampiric embrace. Read my full review here. Until 21 July.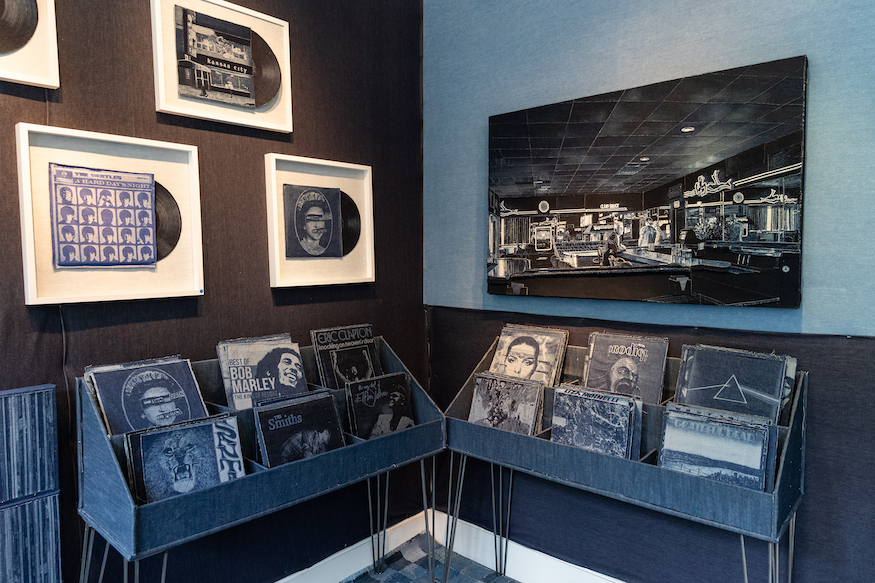 Ian Berry: Hotel California @ Catto Gallery
Using the unique medium of repurposed denim Ian Berry captures the light in Palm Springs by the pool and under the water all in cool shades of blue. It's a stunning exhibition, made immersive with racks of LPs and cut flowers hanging from the windows —  all of course made from denim. Until 28 July.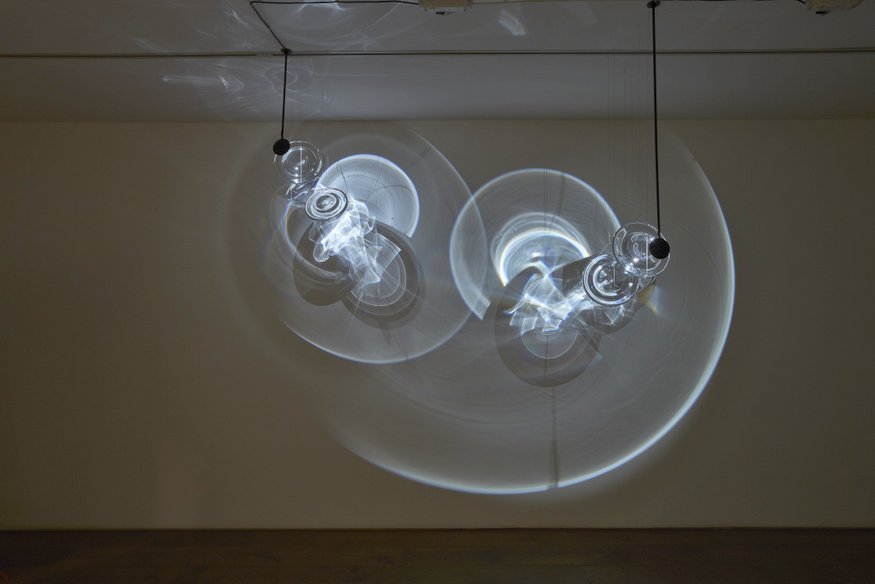 Contemplating the Spiritual @ Rosenfeld Porcini
Nearly all of us have a spiritual side and so do all these works in a show filled with beautiful meditative works that have a spiritual element to them. Light shines through the Shuster & Moseley glass works and Bongsu Park performs under a sheet so we only see a partial glimpse of her before being spirited away and disappearing altogether. Until 13 July.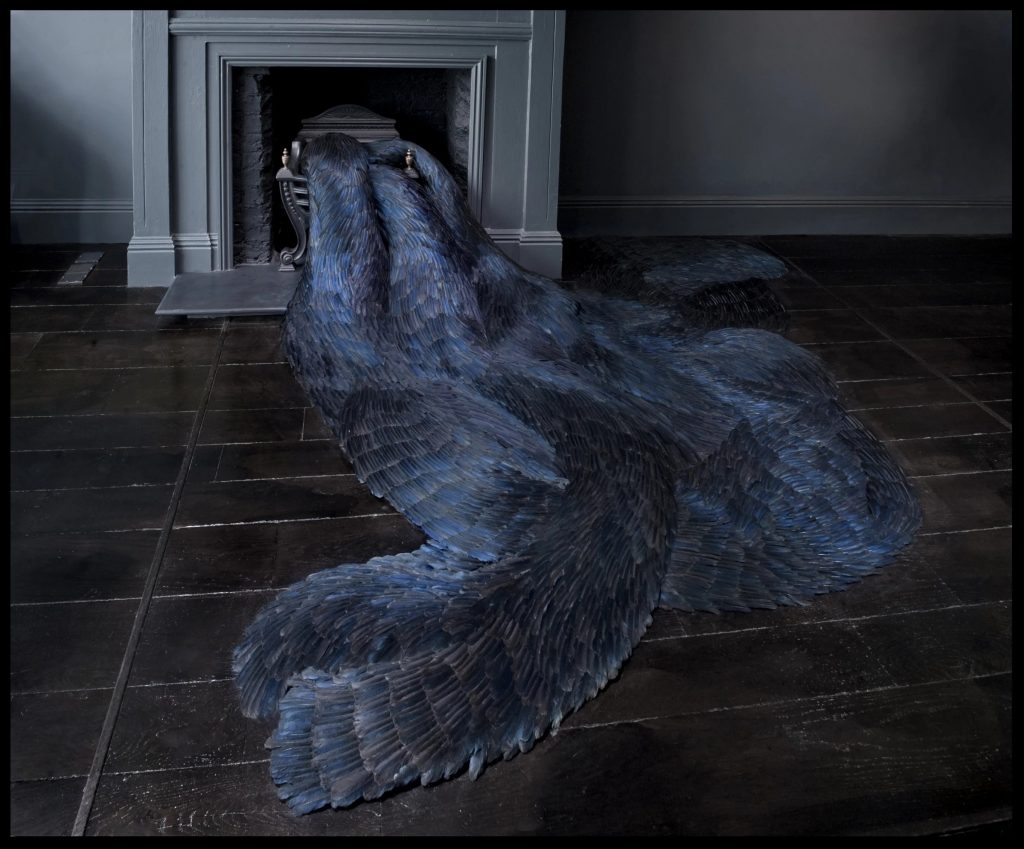 Renaturing Nature @ Hignell Gallery & St. James's Square
Feathered creations emerge from the a fireplace and are contained within a vitrine. These beautiful, and slightly creepy, works by Kate MccGwire are my top picks in this group show that focuses on the natural world, including Sophie Ryder's playful rabbits. If that's not enough Hignell gallery also has sculptures outside in nearby St. James's Square. Until 21 July.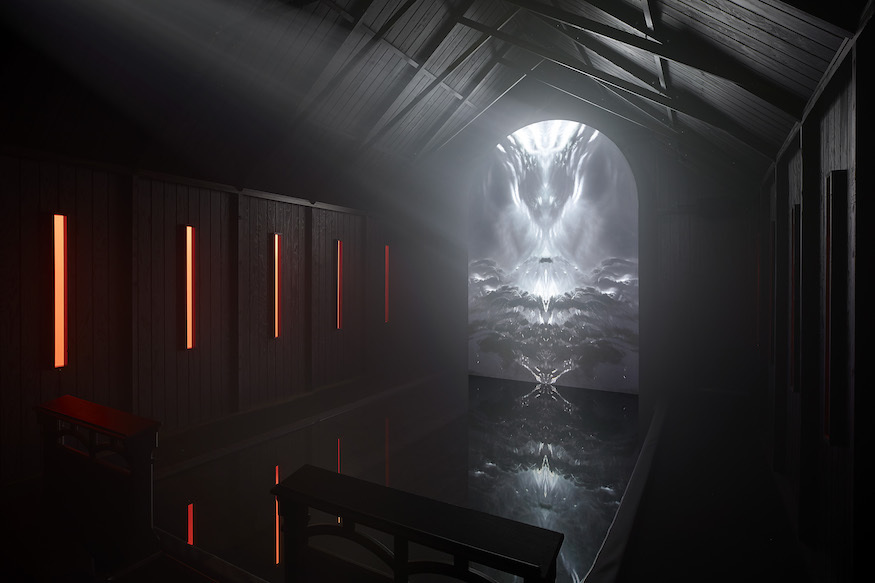 Beyond the Road: Journeys in Sound and Space @ Saatchi Gallery
Rooms filled with coloured lights and mist, an afterlife experience, film clips and a suspended tree are all part of this trippy meditative experience. It's truly out of this world, filled with art and it's unforgettable. Read my full review here. Until 24 July (ticketed).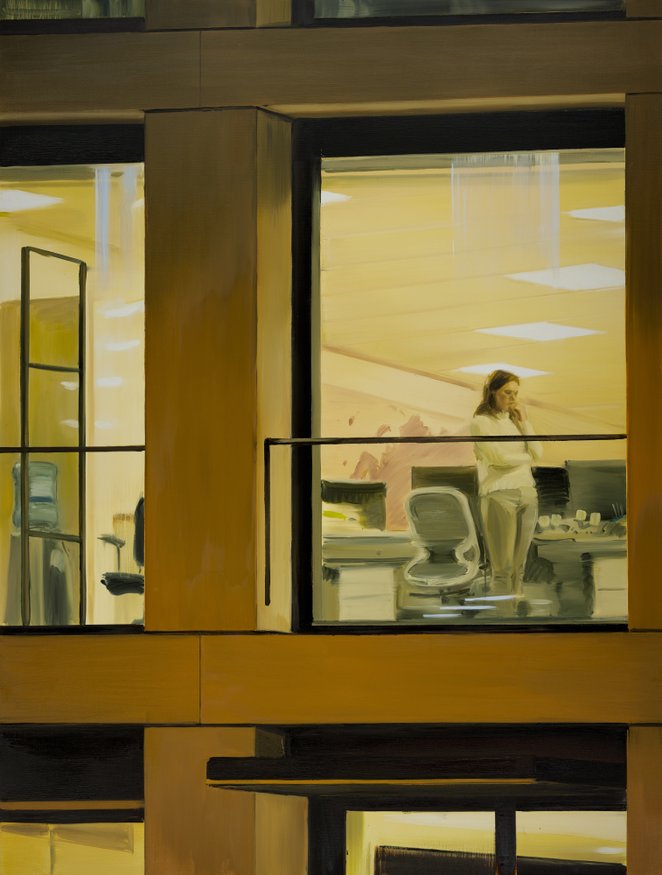 Maria Berrio, Caroline Walker, Flora Yukhnovich @ Victoria Miro, Wharf Road
Three young female artists shine a spotlight on migration and art history. I particularly liked Caroline Walker's painting of a woman lit up standing in an office building — it's something I can empathise with having been the last one in the office wondering why am I still here. Until 27 July.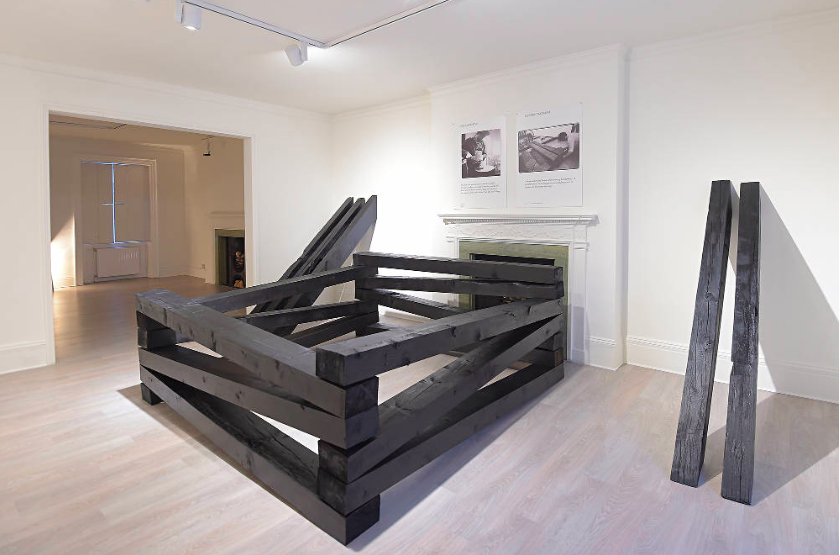 A tribute to Mono ha @ Cardi Gallery
Big sculptures made from natural substances are an impressive intervention within this Georgian townhouse. It's a tribute to the Japanese movement Mono-Ha, a movement that was all about exploring materials through abstract works. Until 26 July.
All images copyright artist and courtesy gallery unless otherwise stated. Munch image courtesy The Savings Bank Foundation DNB. 
Categories
Tags