Art critic Tabish Khan brings you 'The Top Art Exhibitions to see in London'. Each one comes with a concise review to help you decide whether it's for you. All end soon, so hurry if you want to catch them:
Playing the Picturesque @ RIBA
This colourful installation by You+Pea feels more like a role playing video game than a gallery. My 'quests' are to scan the QR codes on the walls and follow them to websites featuring the real buildings which inspired the gallery's architectural features. I love how this installation flips the script by bringing the digital into the real world and asking us to look at the real world on a digital screen. Until 6 July.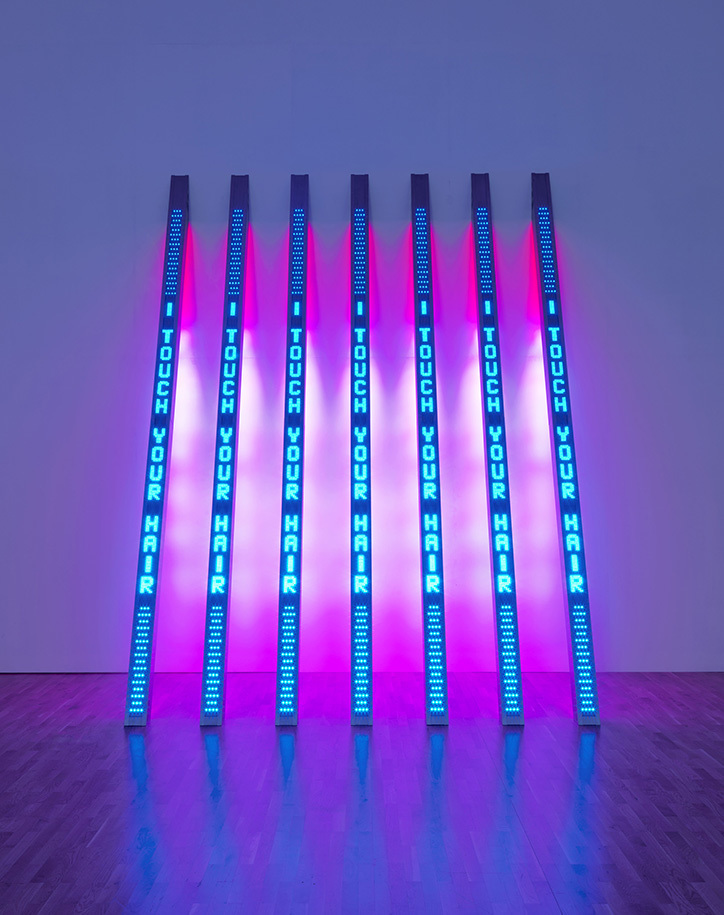 Jenny Holzer @ Tate Modern
Words will always have their power and this free display at Tate Modern is full of them. At one point I read that 'torture is barbaric' and I nod, then I read 'you have hurt others to be extraordinary', and I cringe at how often that's true. I'm surrounded by slogans and advice that often contradict one another, what do I follow? It's a microcosm of how the world operates today with too much information being thrown at us at once, so we don't know what to do. Until 23 July.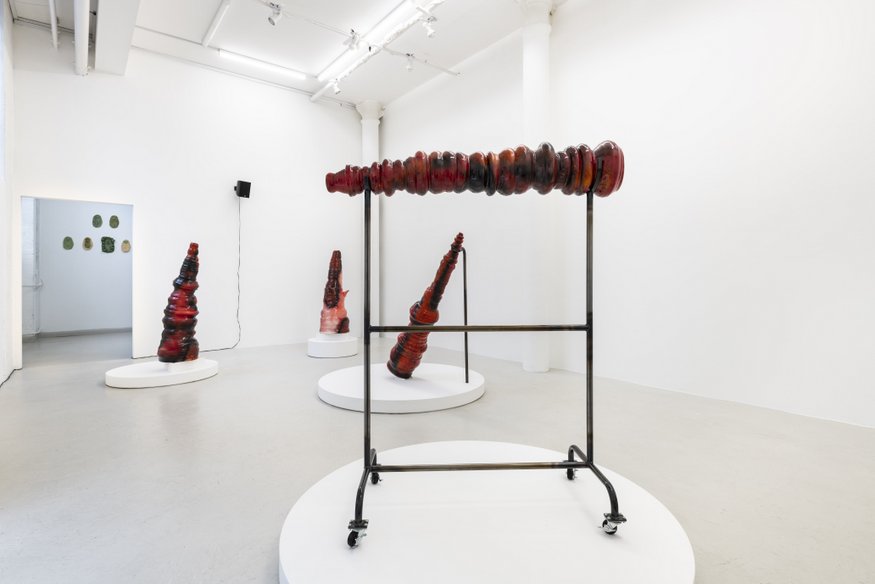 Serena Korda: Breakthrough @ Bosse & Baum
Get up nice and close to these ceramic sculptures and stick your ear over one of the holes, and you'll hear whistling and rattling sounds. It's the same effect you encounter when cupping an ear over a seashell — and it took me an embarrassingly long time to realise that it wasn't the sound of the sea I was listening to. These works also amplify ambient noise in an exhibition that plays with the ideas of auditory hallucinations and phantom sounds. Until 20 July.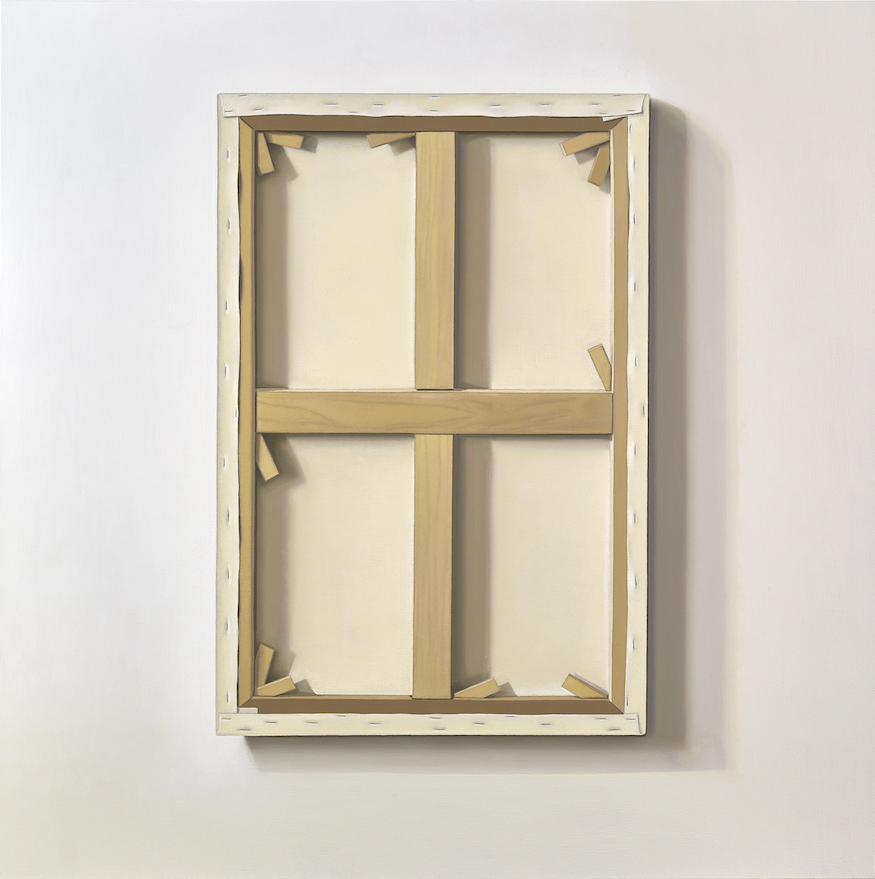 Alison Watt: A Shadow on the Blind @ Parafin
The back of a painting seems to be be popping out from another canvas – how meta. But in fact it's a hyper-realistic painting. A feather gently rests on another painting and there are beautiful textures up close to these remarkably realistic minimalist paintings. Until 13 July.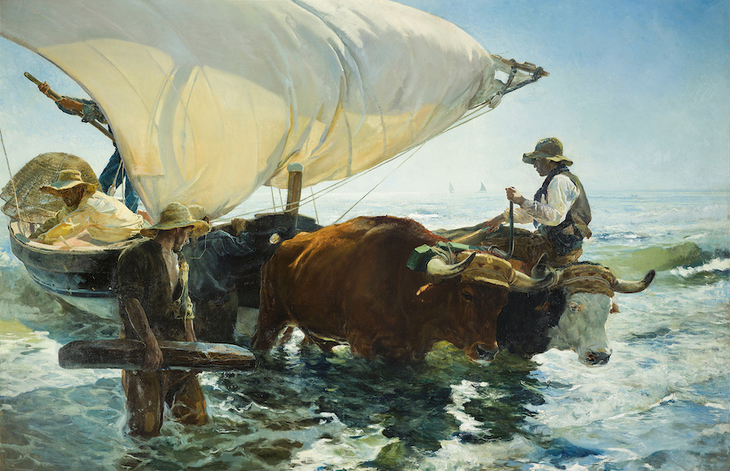 Sorolla: Spanish Master of Light @ National Gallery
The title of this show is right, Sorolla was the master of capturing light whether it be glinting off naked bodies in the sunshine or filtering through to a sorry looking woman handcuffed after having killed her child. When it comes to reflections and dappled light Sorolla was a true master, and a painter I hadn't heard of until this show. Until 7 July.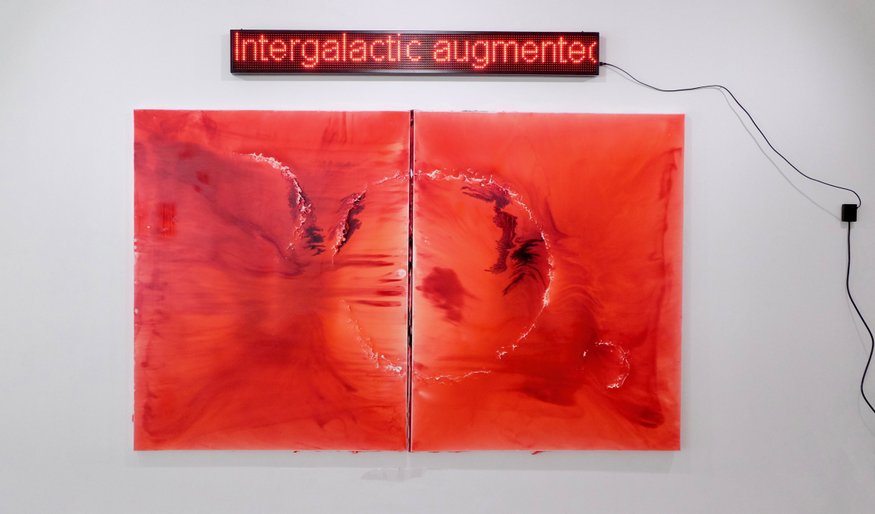 Ann Grim: A Journey to 3047 @ h club
What will the future of the Earth be once it's flooded? Will humans evolve gills, will sharks hunt us down, will humans be born in labs and will we live on other worlds. Artist Ann Grim explores this future with abstract painting, performance and fortune cookies. It's a show filled with both profound and fantastical moments. Until 4 July.
Enrique Martinez Celaya: The Mariner's Meadown @ Blain Southern
Sometimes I look at an artwork and I just love the aesthetic of it, and so it is with these paintings. I could stand for hours in front of these beautiful renditions of water and sunsets, where the edges of the paintings have a rough unfinished look to them. Until 13 July. 
All images copyright artists and courtesy gallery unless otherwise stated. RIBA image: (c) Tristan Fewings, Getty Images for RIBA. © 2018 Jenny Holzer, member/Artists Rights Society (ARS), New York. Tate/National Galleries of Scotland. Blain Southern photo: Peter Mallett. 
Categories
Tags