Between Spaces is a solo presentation by multi-disciplinary artist Aaron Bevan Bailey curated by Aretha Campbell, exploring the lost faces and spaces in London and the transience of living in the city. Through Bailey's visceral observations in paint and film of people he sees on the underground or the bus he elevates these anonymous characters.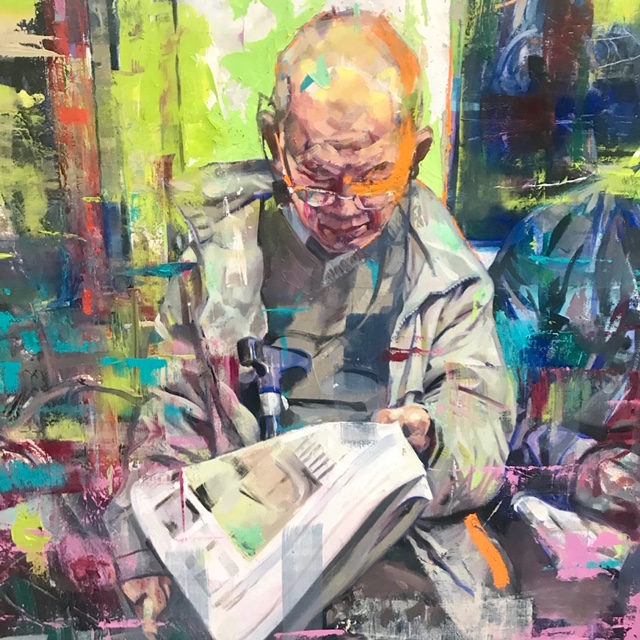 The artist believes,
"…people retreat into an inner sanctuary when they shut their eye on the tube that protects you from how unnatural it is to be crammed into an underground human sardine can with lots of strangers"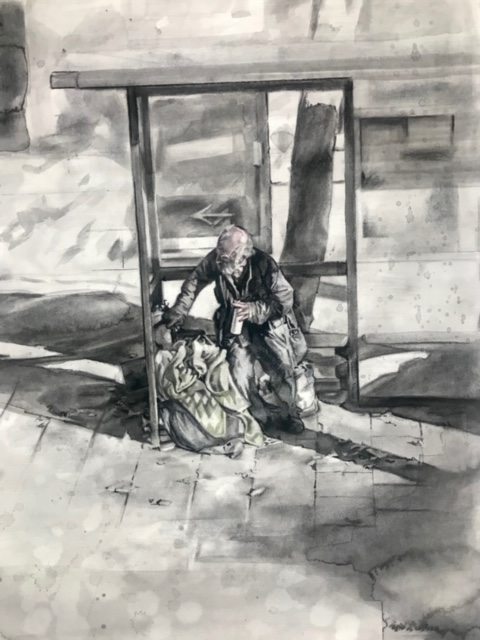 ?It is the inner sanctuary which Bevan Bailey is striving to capture within his portraits. People are just a collection of stories that they tell about themselves when you remove that fragile perception of self you make room for a much deeper sense of connection awareness and understanding to happen.  Bevan tries to paint the part of people that recalls these spiritual connections even if they cannot see it themselves. 
He is fascinated by the point where intention meets the unintentional and has always thought of painting as a controlled accident. Many of his paintings start with marks where he is trying to find something, allowing the form to find its own language. In turn, this language has its own internal logic to the artist.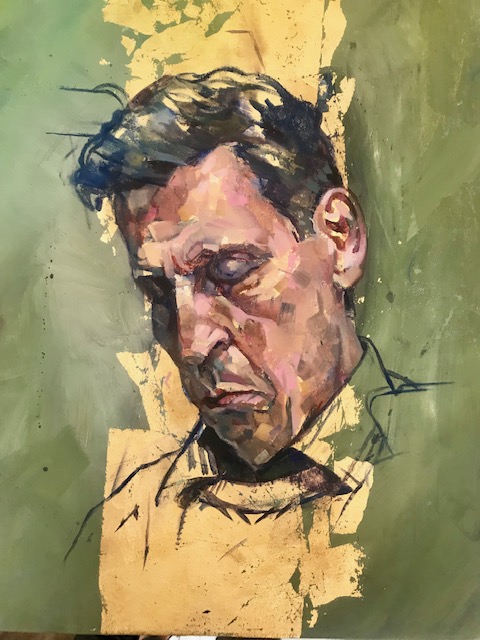 "…I see my work as a fusion of street photography and portraiture. I enjoy the ambiguity of the implied narrative we attach to people we see in the street. Everything about a person even their posture give subtle clues about their internal world…"
Aaron Bevan Bailey (b.1984) is a self-taught painter, illustrator, photographer and video artist who brings a distinctively graphic style and confident vision to all of his work. Commercial clients have included Revlon, Vogue, Ogilvy, Saachi & Saachi, Mercedes, Network Rail, Disney and many more.
BETWEEN SPACES : AARON BEVAN BAILEY PV: TUESDAY 25 JUNE, 6-9PM 80 Paul St, London, EC2A 4NE
For further information please contact Aretha Campbell : amcartproject@gmail.co
Categories
Tags