Guts Gallery aims are to provide financial support and exhibition opportunities for artists less platformed within today's contemporary art scene; their desire is to facilitate space and exposure for BAME artists, female artists, working-class artists, queer artists, and artists outside of London (bridging the North/South divide). Through initiating relationships between established and emerging artists, they hope to create an inclusive and diverse arts community, with a dynamic and interesting creative working environment, to produce new structures that enable emerging artists to have the exposure they are often denied.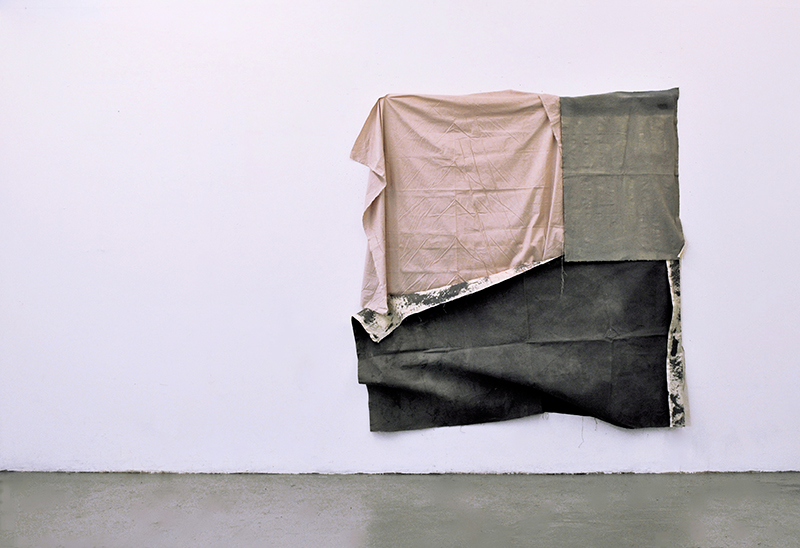 Tess Williams M.M.B 2015
Guts Gallery is opening its doors for the first time, exhibiting works from renowned and emerging practitioners at Ugly Duck's London Bridge event space. An extensive programme has been curated, with talks, tours and spoken word events taking place, to produce and uphold creative networks for artists often not afforded such opportunities. In partnership with the company, Ugly Duck, whose large scale studio complex is being offered, enabling artists, community groups and the public to come together in London's busy centre.
Exhibiting Artists:
Mark Wallinger, Guerrilla Girls, Liam Fallon, Alexi Marshall, Polly Morgan, Sophie Vallance, Lucy Gregory, Bryden, Sola Olulode, Florence Hutchings, Billy Parker, Hannah Tilson, Lucy Neish, Andrew Pierre Hart, Valerie Savchits, Douglas Cantor, Tess Williams, Rosa Luetchford, Barry Reigate, Joe Holbrook, Ze Aya, Florence Sweeney, Mary Savva, Rayvenn D'Clark, Alfie Kungu, Rene Mati?, Ruby Dickson, Jenny Beard, Pallas Citroen, Robert Cooper and Amy Holt.
Guts Gallery Opening Exhibition Opening: 16th May 6-9pm 16th-19th May 2019 Ugly Duck 47-49 Tanner St, London SE1 3PL
gutsgallery.co.uk
Ellie Pennick is the founder of Guts Gallery. She is a queer, working-class artist from North Yorkshire. After leaving university in the Summer of 2017, she was accepted onto a Sculpture Masters course at the Royal College of Art. However, due to limited funds, she was unable to study there.
This spurred her on to think about how she could create a business venture that could benefit other struggling artists like herself. Many people are scared to speak out about inequality in the art world, often in fear of their own precarious positions being compromised. Pennick, through the creation of Guts Gallery, wanted a gallery that could speak out, a gallery with the guts to protest.
Categories
Tags