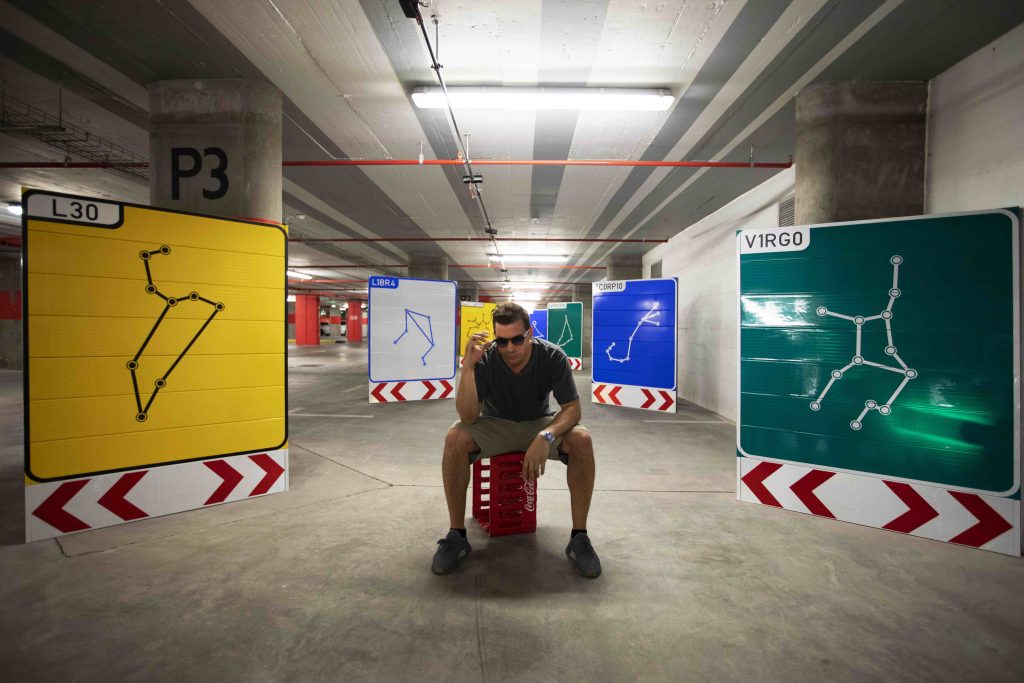 Contemporary artist Massimo Agostinelli's new series SIGNS marks a departure from his previous works and employs a more minimalistic, conceptual approach. Including pieces inspired by road signs, with fabricated custom metal and unique 3M honeycomb reflective properties. Massimo has always been fascinated with direction and how people instinctively absorb information, combining familiar colours, formats, and text to portray astronomical signs.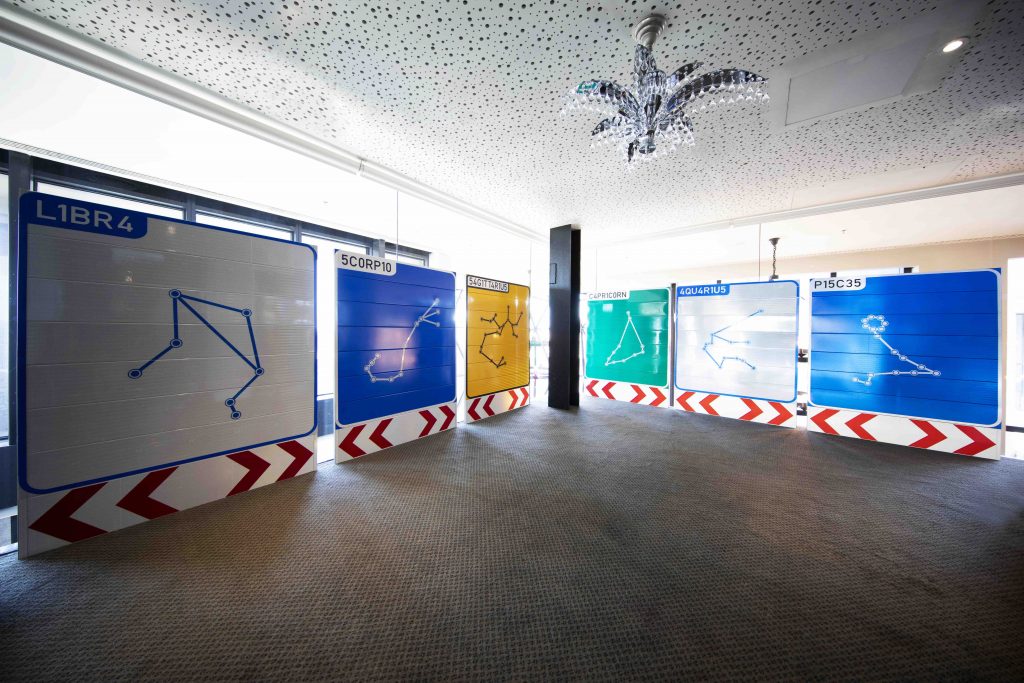 Recently Massimo has exhibited the series at the Underground Parking and the private viewing room at Zeitz MOCAA silo overlooking the Museum's phenomenal architecture by Thomas Heatherwick.
"Agostinelli has pushed the limits of what a museum show or exhibition can look like, by using the museum's underground parking garage space for this type of installation we notice the road 'Signs' are in their truest 'element' / by exploring new boundaries and limitations of what the viewer perceives in their respective surroundings clearly has a profound impact on the overall experience."
Mark Coetzee former Executive Director & Chief Curator of Zeitz MOCAA.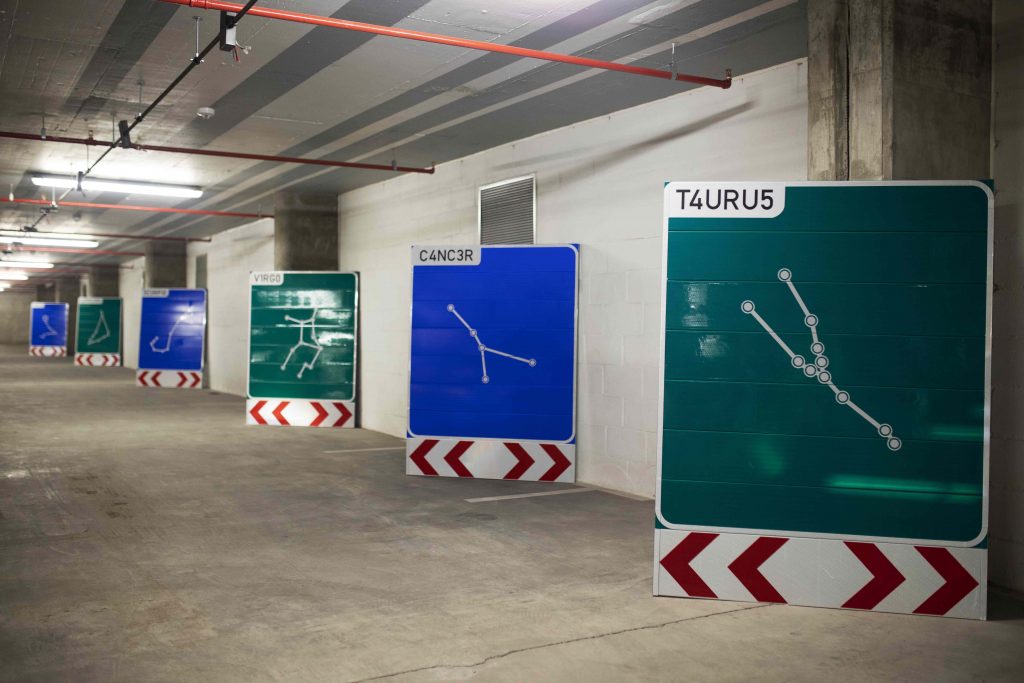 Categories
Tags