The Waldorf Project is back, with its hotly anticipated fourth chapter, 'BARZAKH', described as 'the world's most extreme art performance'.
The Waldorf Project is a radical immersive experience and has been a revolutionary voice in performance art since its inception, shattering boundaries and ultimately evolving into the most daring experiment in consciousness transformation ever to be seen in the context of 'theatre'. And as it charts its journey through ever-more ambitious 'chapters', it has been staged around the world, from Stockholm to Thailand – and most recently, on a special flight at 35,000ft over the Atlantic.
But 'BARZAKH' surpasses all in both scale and scope. Now, staged within the old, colossal Shredded Wheat Factory, Chapter Four will be the Waldorf Project's boldest production yet. Not only is it the most ambitious, but it is also the Project's most dramatically intense chapter to date.
Barzakh, meaning 'purgatory', is a state between this world and the hereafter. The performance intends to create an experience so profound that it will induce the feeling of what it means to be in the presence of a higher power. Moving from the primal, organic and inherently fearsome, the narrative guides participants towards the final apex, a fierce yet blissfully psychedelic, Sci-Fi conclusion where true transcendence occurs.
Throughout the epic journey, the guests are held in moments of suspension, cleansed of the outside world, with doors opened to senses yet unnamed. Over the course of the four-hour experience, participants will be guided through the vast abyss of the immense factory, following a path of tribute, reverence, absolution and, ultimately, rebirth. In trials for the performance, participants have been immovable. They have been unable to stop sweating or crying. They have, by the end, completely submitted to the creative process.
On arrival, participants must exchange their own clothing for a uniform, must remove makeup and perfume, and all jewellery into a safe locker. Long hair must be tied back. If you suffer from Nyctophobia (fear of the dark), Aphenphosmphobia, (fear of being touched), Aquaphobia (fear of getting wet) or Automysophobia (fear of getting dirty), then this is not for you. Sufferers of epilepsy must not attend.
You will be challenged. You will be broken and rebuilt. But for those brave enough to take the first step, great rewards await. 'BARZAKH' will be an experience you will not want to wake up from.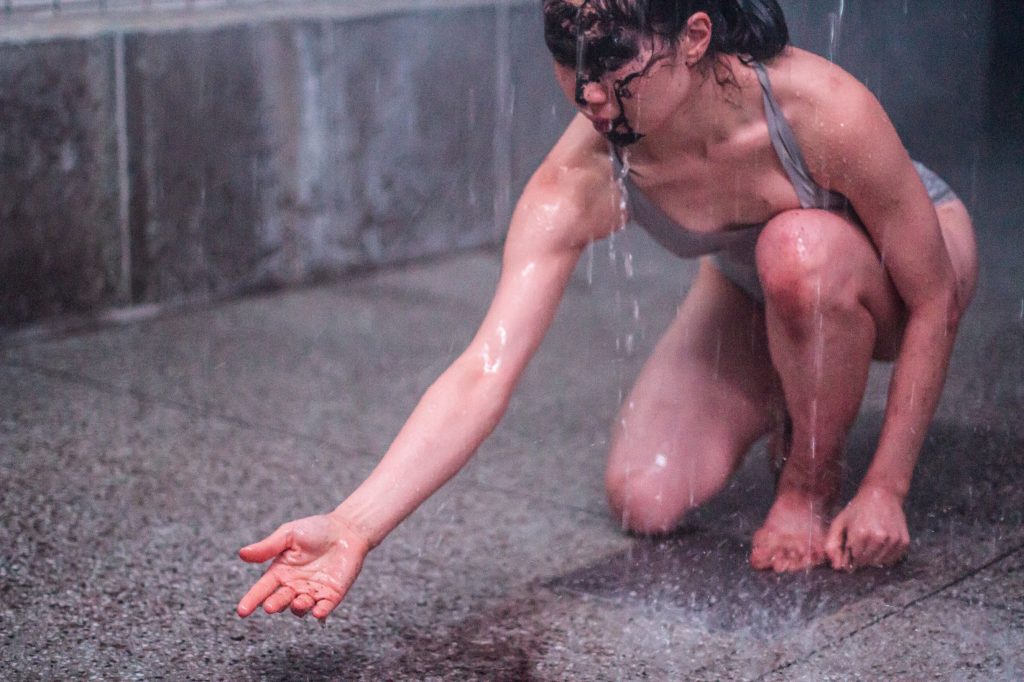 'Chapter Four / BARZAKH' is the culmination of seven years' profound investigation, with expert
research spanning the scientific, the sensory, the psychological and the spiritual. The outcome is a truly soul-cleansing, transformative experience, harnessing the energies within a group and engineering empathy through the creative manipulation and connection of its individuals.
And here at the end of it all, in a temple of their own imagining, individuals come face-to-face with their own image, finding a higher power not above, but in themselves and in the harmonious synergy of the group – now a single breathing organism.
The Waldorf Project: Chapter Four / BARZAKH The Wheat Quarter (The Old Shredded Wheat Factory)
The Wheat Quarter, Hyde Way, Welwyn Garden City. AL7 3BU Friday 19th April – Sunday 12th May 2019
19:00 – 23:00 £72 (40 guests per night) www.waldorfproject.com
Categories
Tags