Conceptual sculptor Jemma Egan's poignant show at Lily Brooke in Camberwell is home to a mini-menagerie of metallic pets that plays with our fondness for sentimentalising animals and technology. We attribute animal qualities to gadgets, and human qualities to pets, giving them hilariously human names from Colin the dog to Chris the sheep. An ex of mine had a hairy Persian cat called Dave.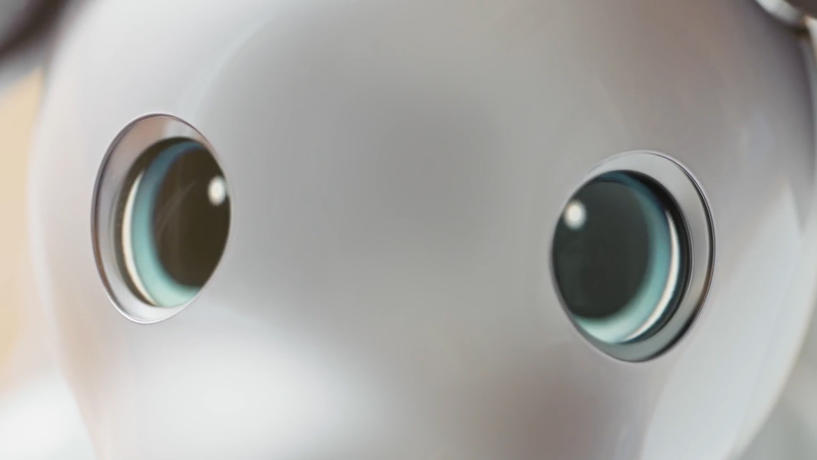 Tapping into the anthropomorphic pet qualities underpinning the popularity of the Henry and Hetty vacuum cleaners, Jemma Egan has coated the extremities of a vacuum cleaner with a print of fur, using a technique called hydro dipping (immersion printing using water). The main body is a silicone mold turned inside out, with a cable plugged into a socket for a tail. Wonky shelves exhibit tiny pewter figurines of dogs, evoking memories of Dinky toys and cluttered mantelpieces with electric fires, but the dogs are all mis-shapen and missing limbs—eliciting a curiously emotional response.
We tend to associate sentimentality about animals with the Victorians, but this has accelerated in the ultramodern. Sarah Rose's accompanying text tells the story of the Tamagotchi in the 1990s, the handheld egg-shaped electronic pet which you had to feed and nurse to keep it from dying. In 1998 Sony introduced the aibo artificial intelligence robot series of life-size robotic dogs, beautiful sleek furless family friends. A screen cascades selections from eBay resale listings where they're talked about as if they were 'real' pets: "They definitely have a personality" and "He's been a lovely family friend and we'll be sad to let him go."
Sony has since stopped providing support or repair for aibo robots. Some of the choice eBay comments are worthy of framing, which Jemma Egan has done: "Unfortunately from what I can tell his ears are missing" and "His last owner carried out a droopy head fix"—toy stories amusingly but poignantly documenting the irreversible decline of these old friends. The soundtrack includes the sound of the robot breaking down, with soft tumbling tones. You feel silly being affected by it but it feels bloody tragic.
Because as fond as we are with pets, we're daft about our gadgets too, from phones to space probes. Recently we were all collectively in bits following the death of the Opportunity Rover after its sixteen year wander round the surface of Mars. Its final data transmission indicated it was low on power with a storm approaching. The Opportunity Rover didn't actually send the words "My battery is low and it's getting dark"— this was a poetic translation, but it caught on. I'm honestly welling up thinking about it.
Family Member 13th March-14th April 2019 www.lily-brooke.com
Categories
Tags