Art critic Tabish Khan brings you 'The Top Art Exhibitions to see in London' this week. Each one comes with a concise review to help you decide whether it's for you. All but one of his picks from last week are still open to visit. This is the last week before the contemporary art world shuts down for the Christmas break so catch these shows before then: 
Chiharu Shiota: Me Somewhere Else @ Blain|Southern
Easily one of the most Instagrammable exhibitions on right now is a subtle and beautiful one. Casts of Chiharu Shiota's feet explode upwards and outwards in a network of red strings as if blood vessels or neural pathways. Her smaller works are of a similar style and for me capture the beauty and complexity of the human body and our memories. Read my full review here. Until 19 January. 
Jonas Burgert: schlagen und bleiben @ Blain|Southern
While all eyes may be upstairs, visitors shouldn't miss out on the delicate and intricate portraits by Jonas Burgert downstairs. It's very different from the bright colours upstairs but these subtle works are just as impressive. Until 19 January. 
Jedd Novatt: Conversations with Gravity @ Waddington Custot
Massive metal structures balance precariously, as if halfway between growing and falling over. The spaces between play with the light to create shadows and voids that feel far more delicate than the hulking works that create them. Until 30 January. 
Elephant x Griffin Art Prize @ Elephant West
This shows brings together 11 recently graduated artists with the new Elephant x Griffin art prize debuting in their fantastic West London space. There's great variety in the works with a worthy winner in Ramona Zalodek who creates installations where plant life appears to burst forth from inside dry plaster. Until 13 January. 
Emilie Taylor: Beating the Bounds @ Bosse & Baum
Ancient vases tend to show heroic poses and while at first there is some similarity in style in Emilie Taylor's work, the figures on the ceramic vases are either falling or in private moments. And unlike the majority of ancient art the figures are female. History is given a relevant and contemporary make over. Until 19 January.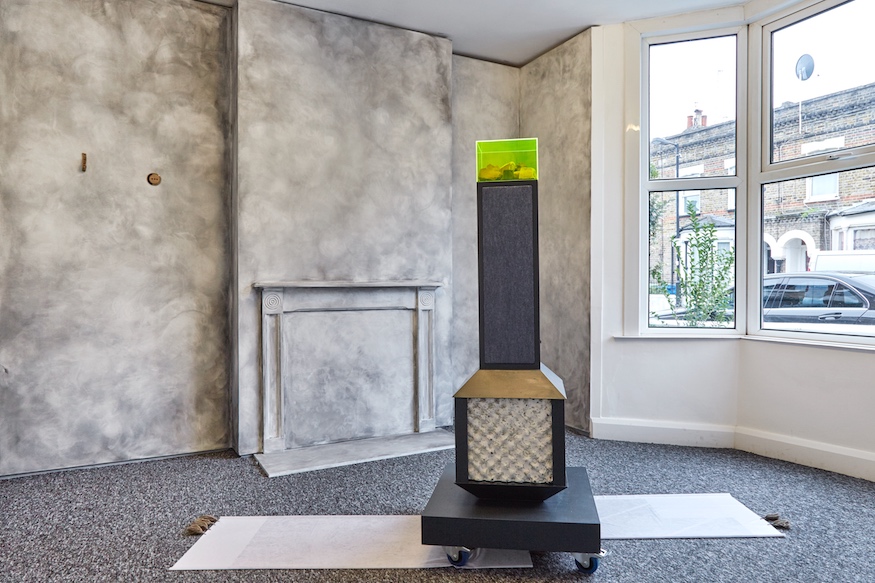 Evy Jokhova @ Lily Brooke
I've always been a fan of Evy Jokhova's singing sculptures that respond to movement. Here is her latest incarnation with much more rhythm to it than previous versions. As I move around it the question is am I dancing to its tune or it to mine? It's another great sculptural installation in this South London living room space. Until 13 January (appointment only).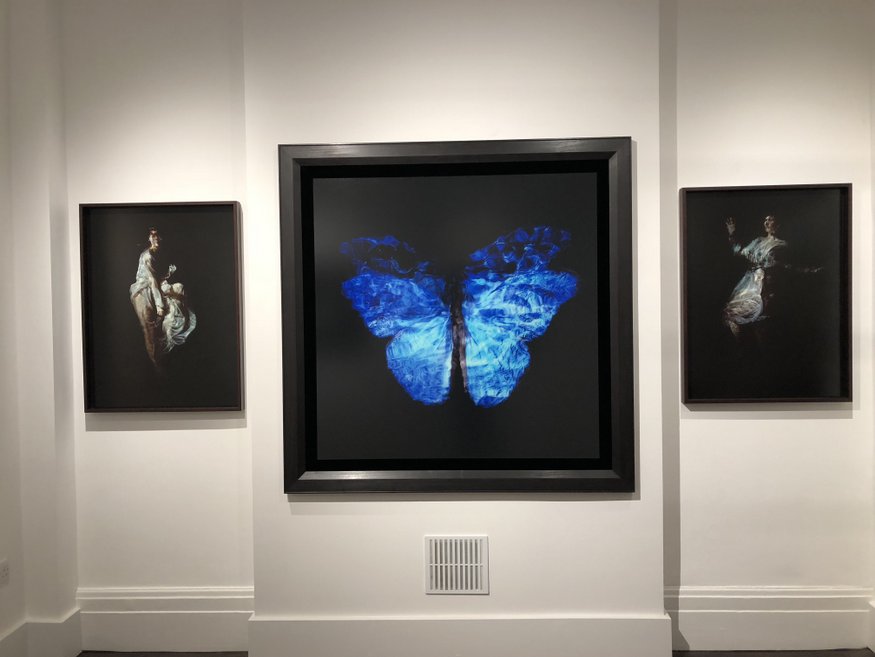 Site Unseen @ Dellasposa
I've been to a few pop ups of Dellasposa so it's great to see it take up a permanent home in a two floor gallery near Paddington. There is a great selection of contemporary artists including Alexander James' beautiful butterflies, quirky sculpture by Gail Olding and the abstract works of Tahnee Lonsdale. Until 12 January. 
All images copyright the artist and courtesy the gallery. 
Categories
Tags