Art critic Tabish Khan brings you 'The Top Art Exhibitions to see in London' this week. Each one comes with a concise review to help you decide whether it's for you. All of his picks from last week are still open to visit: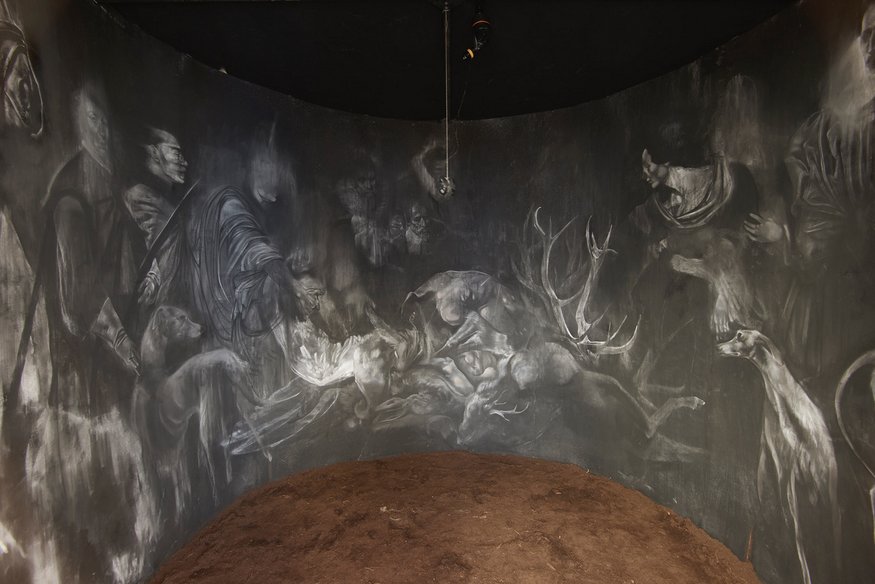 Krzysztof Gil: Welcome to the country where the Gypsy has been hunted  @ l'etrangere
Step inside a darkened makeshift hut and ghostly figures in the style of the Old Masters are lit up by a rotating bulb. It's a haunting exhibition looking at the ill treatment of Roma peoples across Europe in the past from legalised gypsy hunting to modern day persecution. Until 5 January.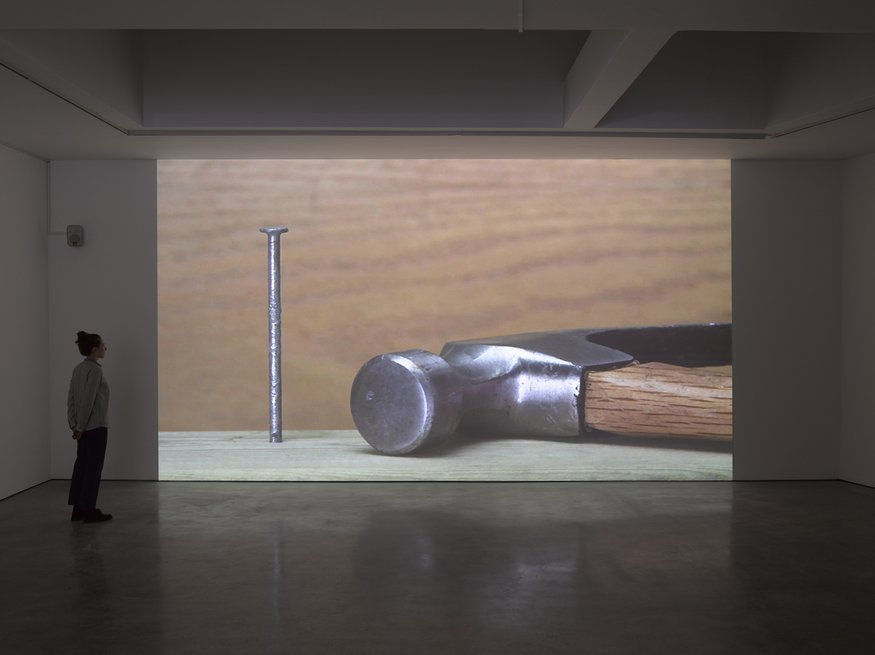 Ceal Floyer @ Lisson Gallery
A fallen star is projected on to the floor by being bounced into a mirror on the ceiling, a dome rains down sound upon gallery goers and a hammer noisily bangs in a nail. It's the quirky humour we've come to expect from subversive artist Ceal Floyer who playfully elevates the banal. It's a show that made me smile. Until 5 January. 
The curious case of Catalhoyuk @ Brunei Gallery
9,000 years ago a Neolithic settlement existed in Catalhoyuk, Turkey. It's now a preserved site and this exhibition looks at the research going on at the site and the vast amounts of data and items that have been found there. Part of the exhibition has been set up like a lab so there's a chance to get hands on with replicas of the finds, plus a mesmerising artwork made from the dig's reams of data. The show does an excellent job of highlighting how much has been unearthed in an accessible manner. Until 15 December.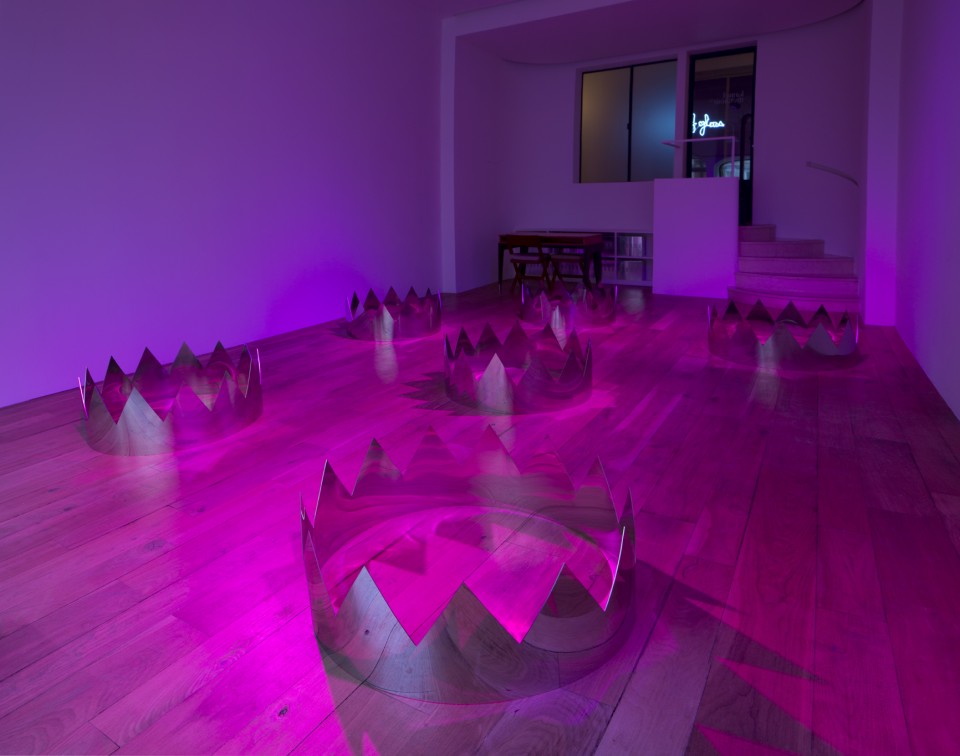 Claude Leveque: Midnight Lightning @ Kamel Mennour
Crowns cover the floor of the gallery but they are razor sharp like bear traps — as if they may snap shut if we put our foot inside it. It's all lit up in an unearthly purple glow in this rather unsettling exhibition that borrows its title from a Jimi Hendrix album — who used to live on the same street as the gallery. Until 5 January. 
House of Bread: Inside Bethlem Hospital by Mark Neville @ Bethlem Museum of Mind
What's it like inside a psychiatric treatment facility? Photographer Mark Neville steps inside Bethlem Hospital to document life, from the proud gardener to a concrete table football set. It's also inside the permanent collection of the fantastic Museum of the Mind which is a sensational museum that really needs to be visited. Until 5 January.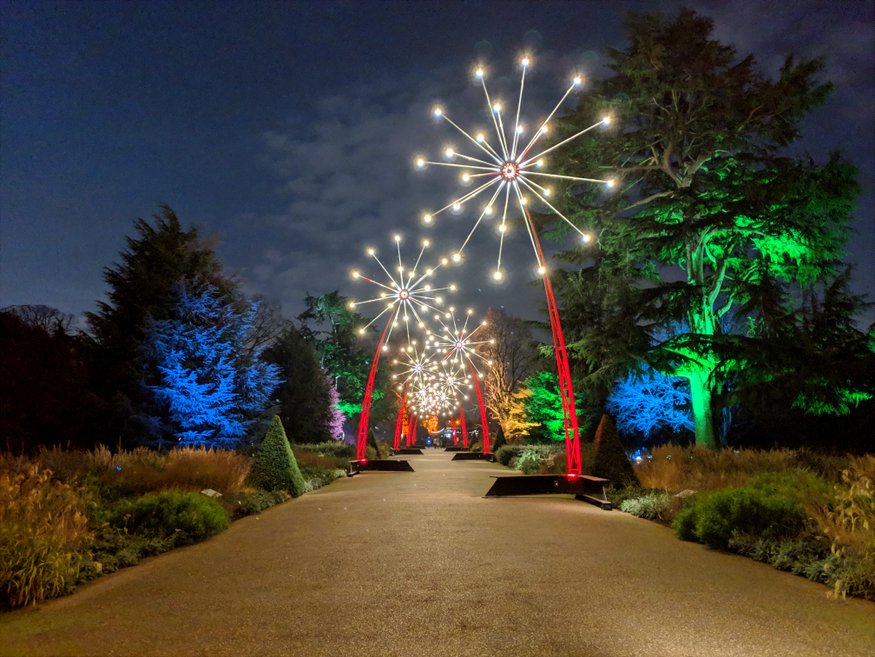 Christmas at Kew @ Kew Gardens
There's something joyous going on at Kew Gardens and my first visit to the Christmas event there left me entranced. Fantastic lights sculptures combined with music and some superb digital projection makes for a memorable festive treat of light art and sound installations. It's very popular every year and now that I've been I can see why. Until 5 January.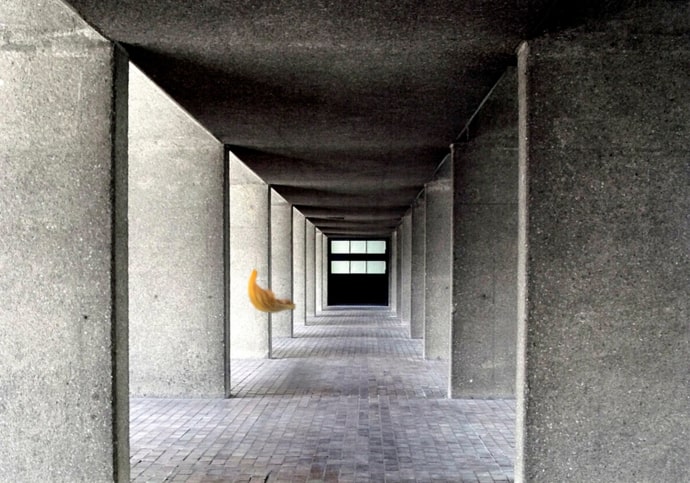 Rachel Ara: American Beauty (a Trump l'oeil) @ Barbican, Level G
A Trump-esque toupe floats through the columns of the Barbican in this hypnotising satirical film projected inside the Barbican. It's a computer generated toupe by artist Rachel Ara and it's mesmerising. Until 30 December.
All images copyright artist and courtesy gallery. Brunei gallery photo by Doruk Yemenici. Christmas at Kew photo by Tabish Khan. 
Categories
Tags