Art critic Tabish Khan brings you 'The Top Art Exhibitions to see in London' this week. Each one comes with a concise review to help you decide whether it's for you. Most of my picks from last week are still open to visit as well: 
London Nights @ Museum of London
London is a different city at night. This superb photography exhibition looks back at how nocturnal London has been captured through a lens, whether it be late night revellers, deserted streets or a man asleep on a night bus. Wonder at what's going on inside flats where the lights are either on or off, or soak in the post-apocalyptic feel of shopping trolleys scattered in a car park. Read my full review here. Until 11 November.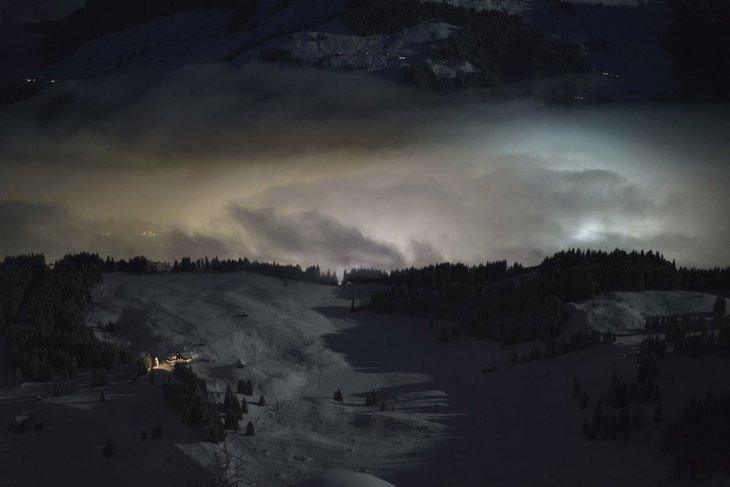 Melanie Manchot: White Light Black Snow @ Parafin
Upstairs in the sunlit gallery it's all white light, white paint and works that relate to the colour white. Downstairs the dark black paint, black tyre tracks and a starlit landscape make for a jarring contrast. Subtle details break the colour spectrum whether it be stars in a nocturnal scene or footprints in the white snow. The photography and the show itself are beautifully presented. Until 17 November.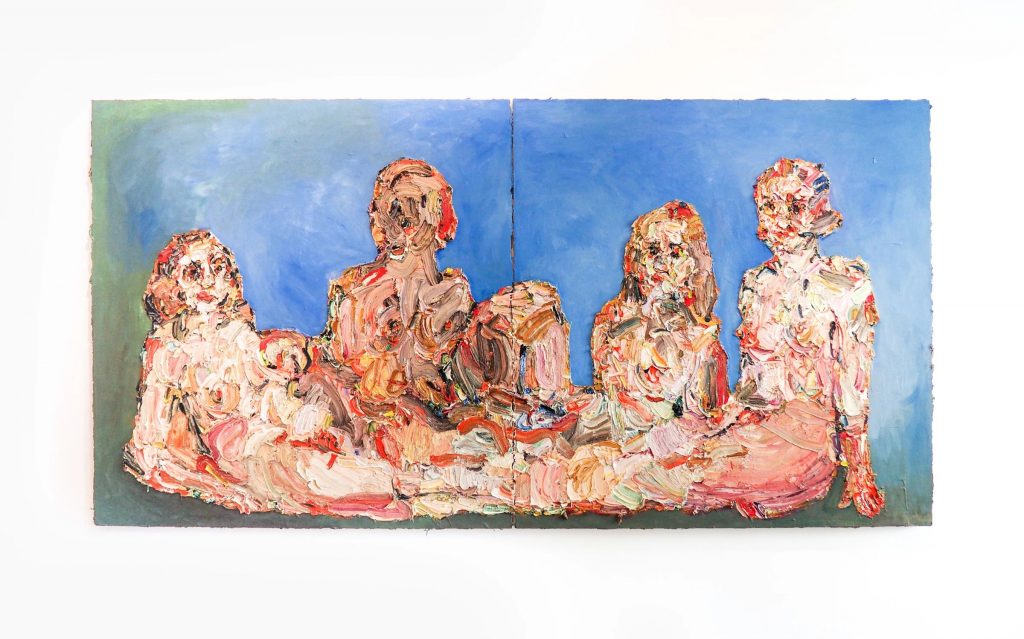 Vanessa Prager: Soft Serve @ Kristin Hjellegjerde
Lumpy textural portraits drip and hang off these bold and vibrant paintings. They are all female nudes but the features are hidden within the texture so they are both sexual and asexual, familiar but mysterious, tangible yet abstract. Until 11 November.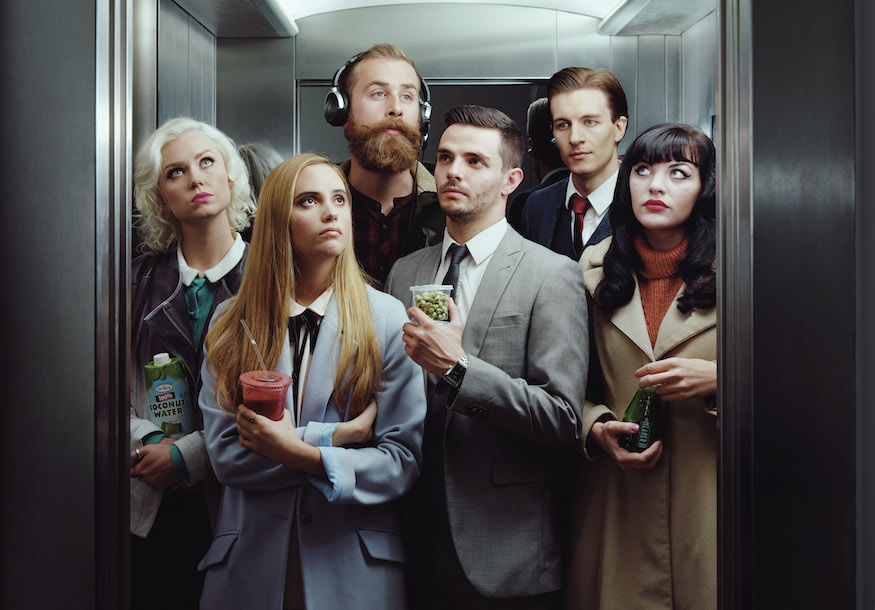 David Stewart: Paid Content @ Wren London
Anyone who has experience corporate life has sat in a meeting wondering why they are here or crammed into a life trying to avoid eye contact with colleagues, while bringing back some lunch to eat at their desk. David Stewart's photographs are a playful take on the often bizarre business world. Now if you'll excuse us I've got a meeting about a meeting. Until 17 November. 
International Day of the Girl Child – an ArtCan exhibitions @ Resource for London
An exhibition marking an important international day that recognises the rights and challenges faced by girls all around the world. To mark this day ArtCan has an exhibition all reference what it means to be a girl, whether it be a feisty portrait or a declaration of girls, girls, girls. For full transparency I am a trustee of ArtCan. Until 12 November. 
Michael Landy: Scaled Down @ Thomas Dane
Michael Landy's obsession with destruction as creation continues in these small works. His own works have been compacted and crushed into cubes. They are no longer recognisable as what they once were but become pieces of history as different strata within them are recognised as elements of the past, much like how palaeontologists identify rock strata. Until 17 November.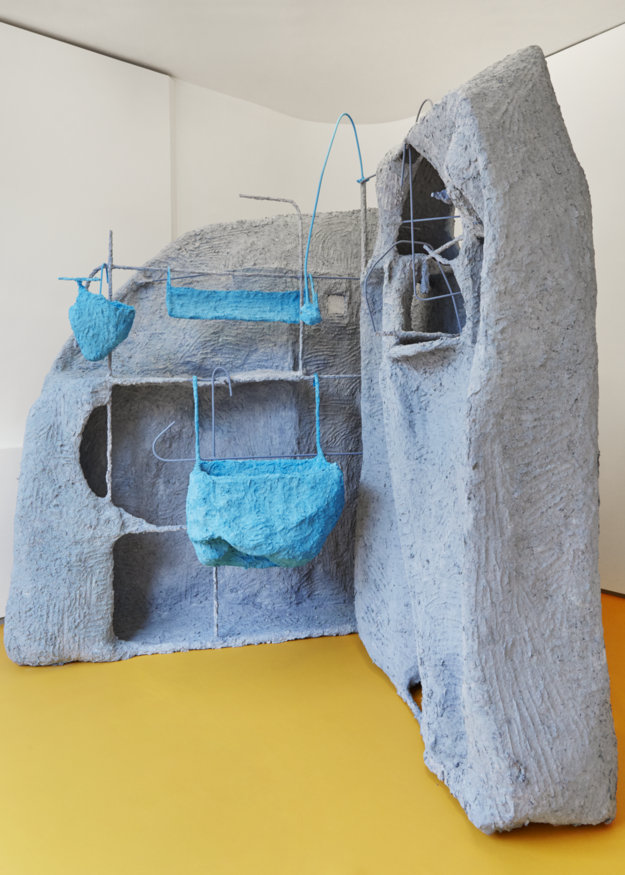 Olivia Bax @ Lily Brooke
A hulking rough sculpture has taken roost where a living room should be. It's lack of polish differentiates it from the furniture we'd normally we find here and we explore the nooks and crannies within it. Despite its size and taking over the entire space, it's not imposing and the cool blue colour with the yellow floor make it feel playful. Works hang from the ceiling as satellites to the main piece to complete the unorthodox furniture set. Until 4 November. (appointment only).
All images copyright the artist and courtesy the gallery unless otherwise specified. London Nights image copyright Rut Blees Luxemburg. ArtCan image copyright Catherine Fenton. 
Categories
Tags