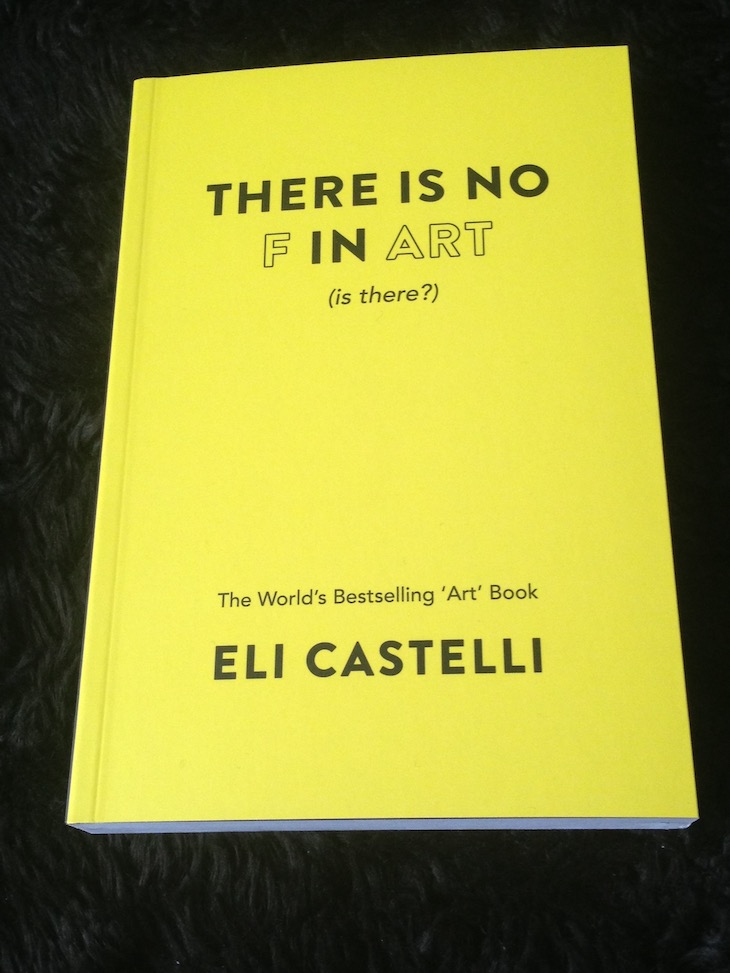 The art world must appear truly bizarre to those outside it. It's been recently sent up in satirical films such as The Square and Velvet Buzzsaw.
Is art something to be poked fun of or something deeply profound … or both?
Eli Castelli's book 'There is no F in art' starts off with quotes that show us both sides of art. Keith Haring describes art as 'something that liberates your soul, provokes the imagination and encourages people to go further'. While Andy Warhol says art is 'anything you can get away with'.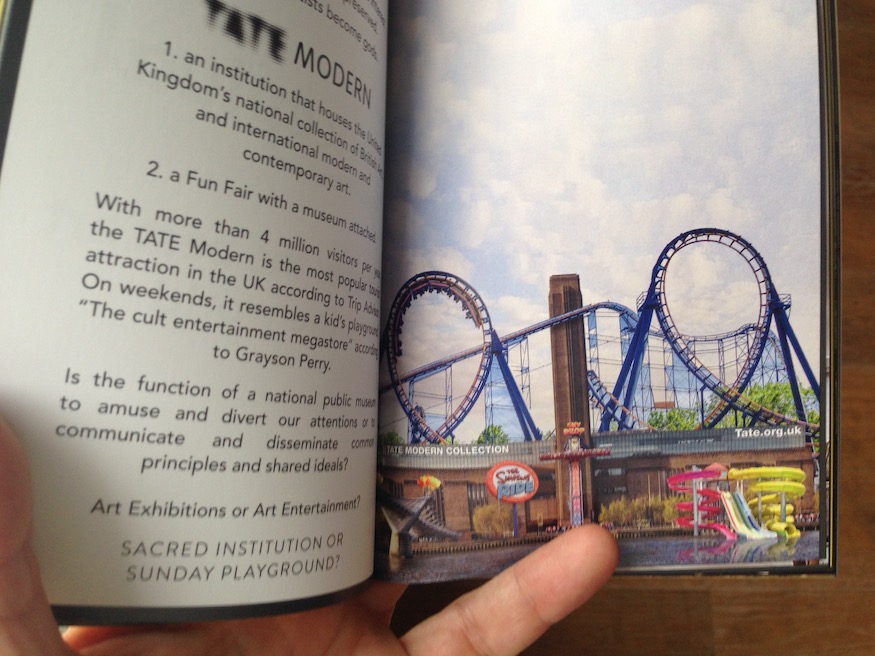 It's this balance between the powerful emotional impact that art can have on some versus how contemporary art is dismissed by others that this book looks to pick apart, with a devilish sense of humour.
The book pokes fun at artspeak, how art is deemed so valuable, the celebrity culture behind certain artists and how value can change depending on where art has been displayed.
While it doesn't spend a lot of time exploring each issue in depth, the book playfully lays it on a plate for the reader to decide how to interpret the facts in front of us.
The largest disdain is reserved for the art market where a 'spot the difference' game is played between a trading floor and an auction at Sotheby's – questioning what exactly is being congratulated when a major sale is applauded, especially given some masterpieces then disappear from public view forever.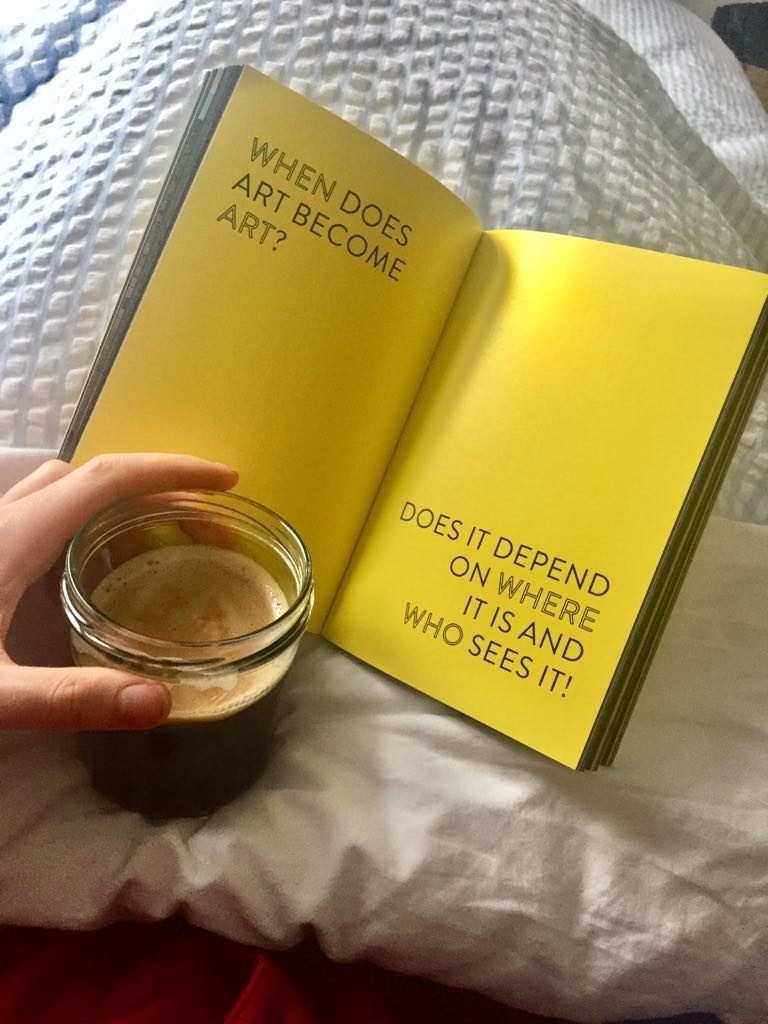 Roman Abramovic's purchase of a Lucien Freud is referred to as Chelsea's most expensive signing — though it's worth pointing out Chelsea has purchased more than 10 players for even more money. But let's not get into football signings as that's another market ripe for being ripped apart for the stupendous amounts of money changing hands.
The books ends with a hopeful message that this can be changed as after all 'without people it's not art … it's just stuff in a room'.
It's a short book and a fun read that challenges the way we simply accept that this is how the art market works. I find myself sympathising with what the book says but at the same time recognising that any change from where we are now is near impossible.
Ultimately if we want to prevent art being sold at astronomical prices we'd have to dismantle the entire capitalist system that the world of today is built upon. Or consider that without art selling for high values most artists wouldn't be able to subsist as artists without some sort of day job. This book doesn't wade into either of those debates, as there are no easy solutions and it would be difficult to pick apart.
In fairness, the book is more about provoking thought than suggesting how the art world needs to evolve and it does that in a fun and light read.
Categories
Tags