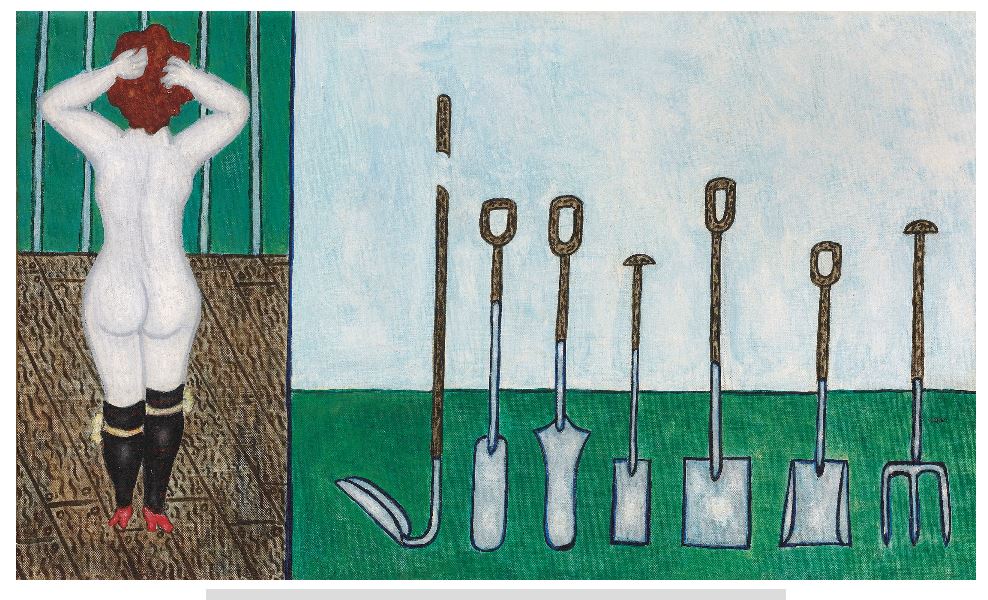 William Copley: 'Jardinage', 1961
Both Sotheby's (S) and Christies (C) have major London auctions this week, head to head in impressionist, modern and surrealist categories. Compared with gallery viewing, the big difference strolling around them – apart from the arbitrary nature of what's there – is the visibility of values, and I'm often surprised by what is and isn't expected to be worth a lot. So, using mid-price estimates, I gave myself an imaginary budget of £6m and wondered how I would and wouldn't spend it. I derived that budget from the likely cost of a small Lucian Freud: 'Head of a Boy', 1956 (C) – which at 7 x 7 inches equates, rather absurdly, to over £100,000 per square inch. Another unattractive way of spending it would be on Jenny Saville's 'Juncture', 1994 (S), though I grant that's very large. Will she, as that implies, be canonical in 100 years' time? I doubt it. I feel similarly about Adrian Ghenie, so £2.5m for 'The Collector 4' (C) and £3m for 'Duchamp's Funeral' (S) – both 2009 – would also feel an ill-advised use of the budget.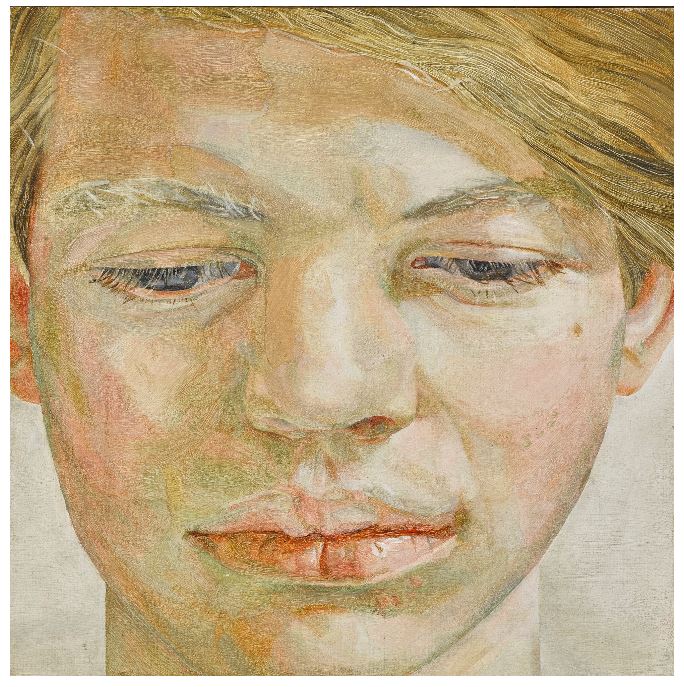 On the other hand, how about this collection of 'ten for the price of one' if estimates prove right,  instead of that small Freud (which is roughly to scale with the Matisse which follows)?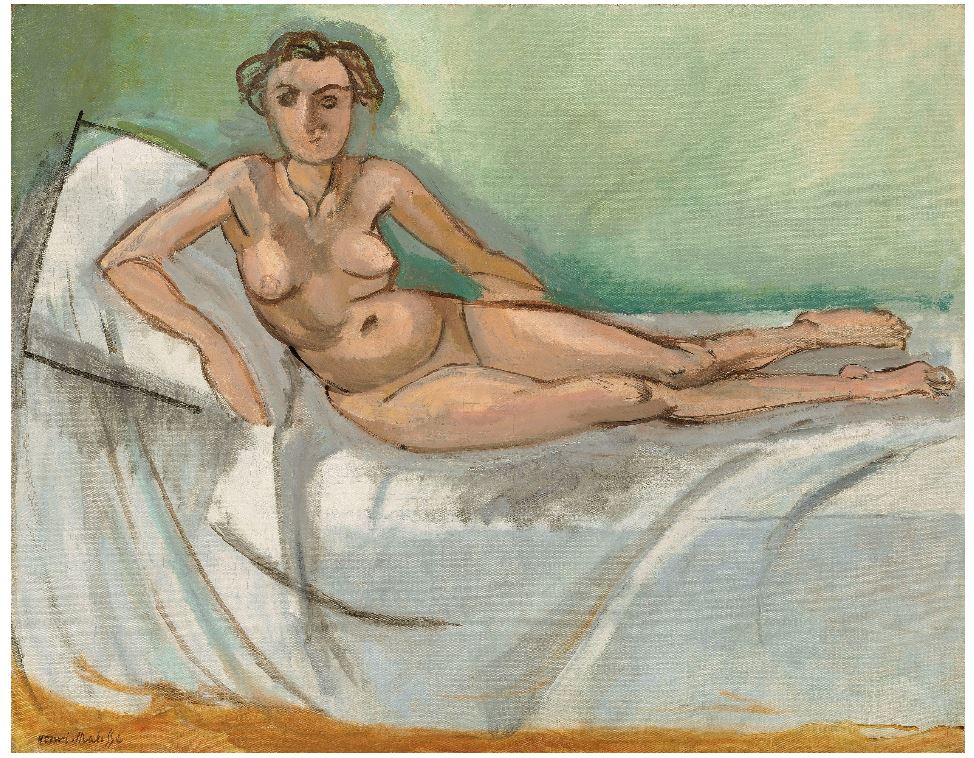 Henri Matisse: 'Nu demi couché' Not quite the classic colourful Matisse odalisque, but a substantial painting at 29 x 37 inches, making it a 'mere' £2,300 per square inch at £2.25m (C)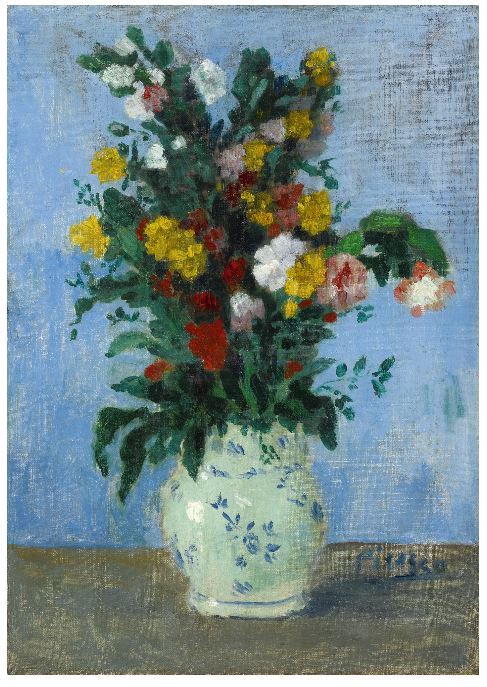 Pablo Picasso: 'Flowers in a Vase', 1901 Might be fun to have a Picasso some might not recognise as such, painted when he was 19…. £2m (S)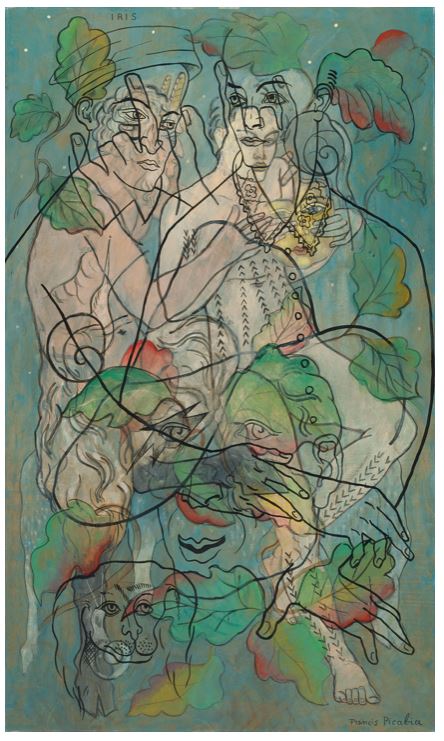 Francis Picabia: 'Iris', 1929 63 x 38 inches so just £300 per square inch for a pretty characteristic masterpiece at £650,000 (C)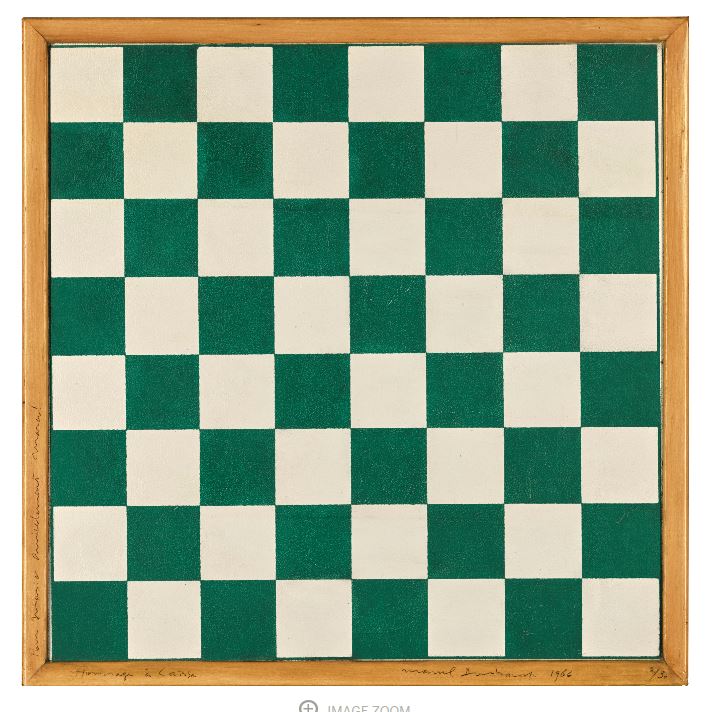 Marcel Duchamp: 'Hommage à Caïssa', 1966 – a found object and related to Duchamp's passion for chess for itself and as a metaphor for artistic activity… £220,000 (S)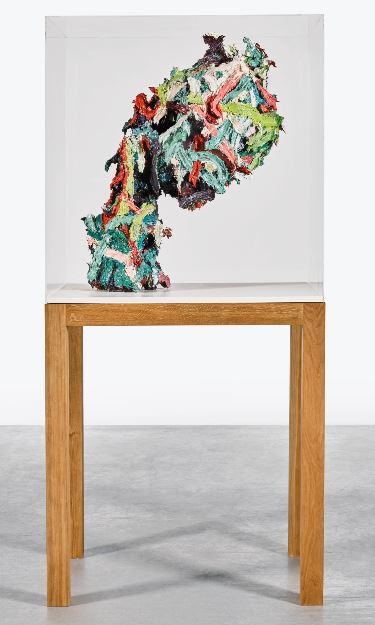 Glenn Brown: 'Life is Empty and Meaningless', 2005 I like his sculptures pretending to be paintings, but they fetch much less than his paintings pretending not be flat. £200,000 (S)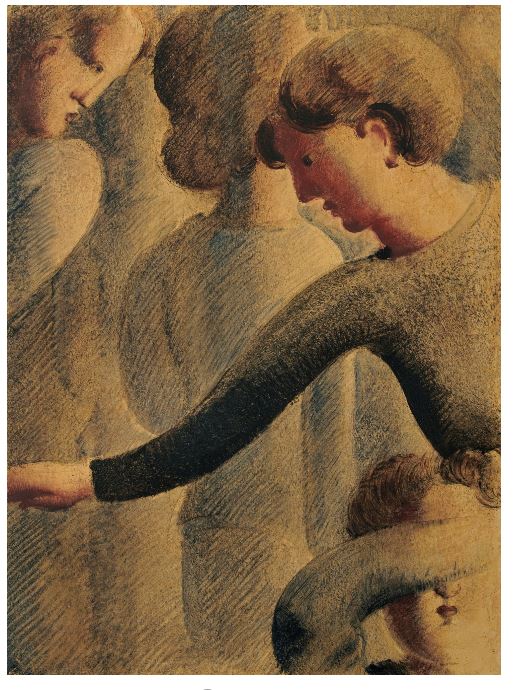 Oskar Schlemmer: 'Light Grey Group', 1936 – pretty much what you want in a Schlemmer, in oil on paper rather than canvas, perhaps reducing cost… £175,000 (S)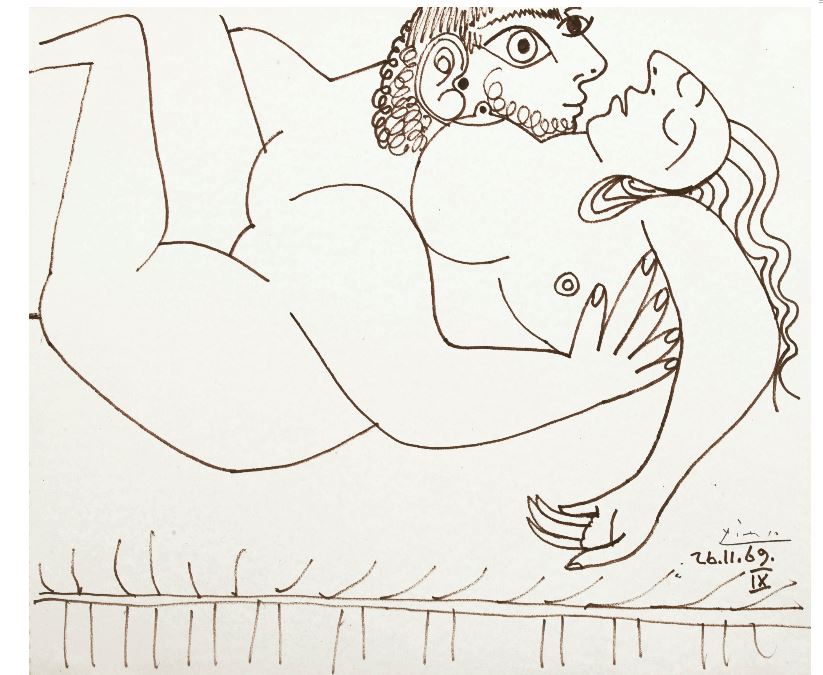 Pablo Picasso: 'L'étreinte', 1969 Let's add in a high quality late Picasso ink drawing which everyone will recognise as his… £175,000 (S)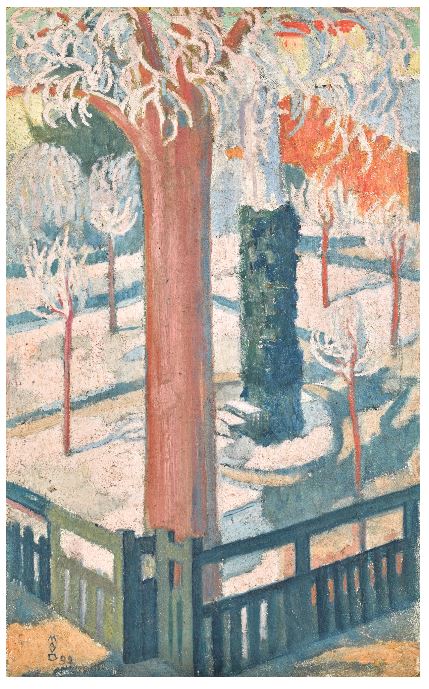 Maurice Denis: 'Jardin du Couvent', 1892 – an attractive painting by one of Les Nabis… better value than Bonnard is likely to yield… £90,000 (C)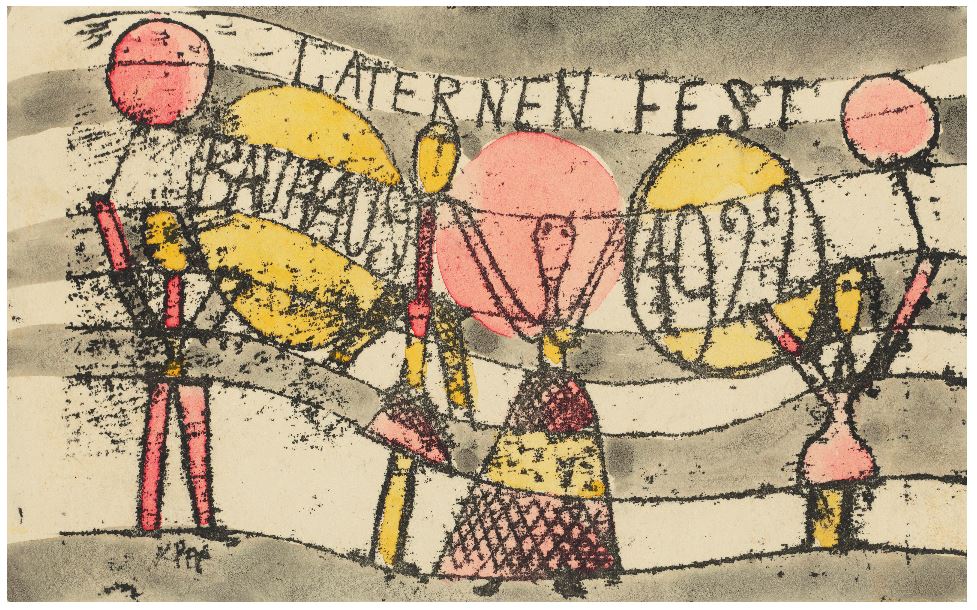 Paul Klee: 'Bauhaus Lanterns Festival', 1922 : 'only' a hand-coloured postcard-size lithograph, but then 'only' £12,000 (C)
William Copley: 'Jardinage', 1961. Typically witty, and isn't he on the rise, critically? £7,000 (C) – see top image.
At least the Freud would fit in my house rather easily, but I wouldn't mind moving to a bigger house to accommodate that group.
Art writer and curator Paul Carey-Kent sees a lot of shows: we asked him to jot down whatever came into his head
Categories
Tags