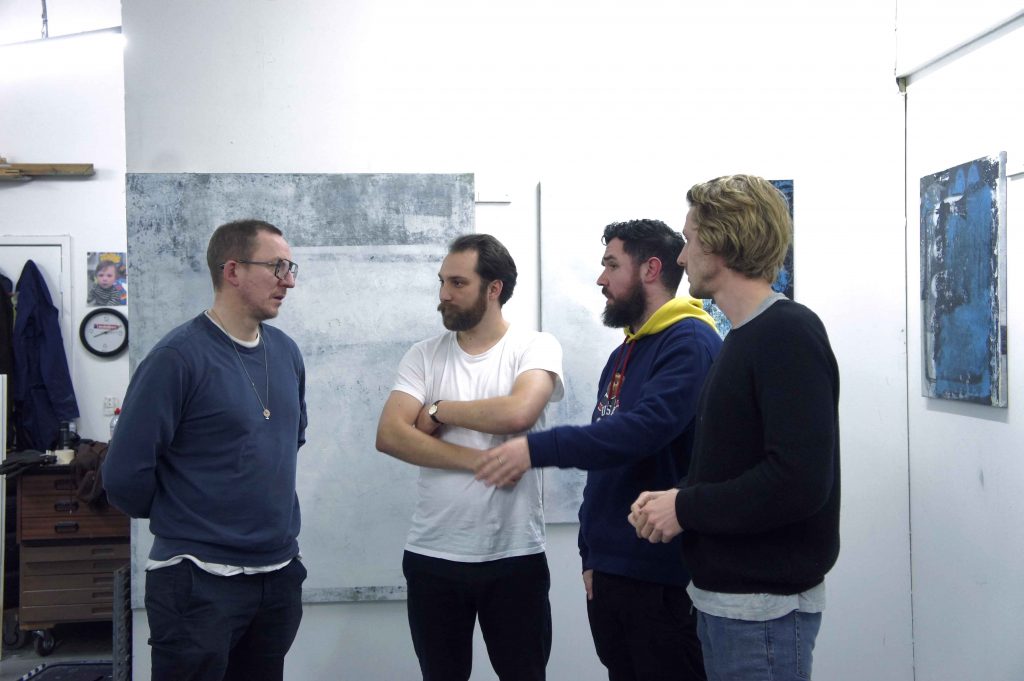 The Art Proof podcast is back with its second episode.
Art Proof is a podcast focusing on individuals who've often taken an unorthodox path into art, such as recent RA shortlisted performance artist John Costi, who has navigated the worlds of graffiti and even prison to get to where he is today.
The informal, conversational format strikes a relaxed and welcoming tone, focussing on the human stories behind these artists as well as their work.
Nicholas Stavri, co-founder and co-presenter of the podcast, says: "With Art Proof we are trying to bring a bit of inclusivity to contemporary art. We want to create a platform to speak to people in the art world while avoiding pretension and off-putting stereotypes; like using loads of 'international art speak'. There aren't that many art podcasts out there and what there is can sometimes feel a bit stuffy, and alienating to those who aren't immersed in contemporary art.
This episode is a conversation with artists Mike Ballard in which he discusses his life, work and path into contemporary art.
This episode is also available on iTunes, Spotify and all other podcast platforms HERE.
Categories
Tags