Art critic Tabish Khan brings you 'The Top Art Exhibitions to see in London'. Each one comes with a concise review to help you decide whether it's for you. All of his picks  from last week are still open to visit:
Nick Brandt: This Empty World @ Waddington Custot, in conjunction with Atlas Gallery
An elephant wanders past a bus station, a rhino hangs around a garage and a lion cub plays near a petrol station. Nick Brandt cleverly constructs photos of humans and animals in the same location and then merges the two images together to bring animals and humanity implausibly close together. Until 7 March.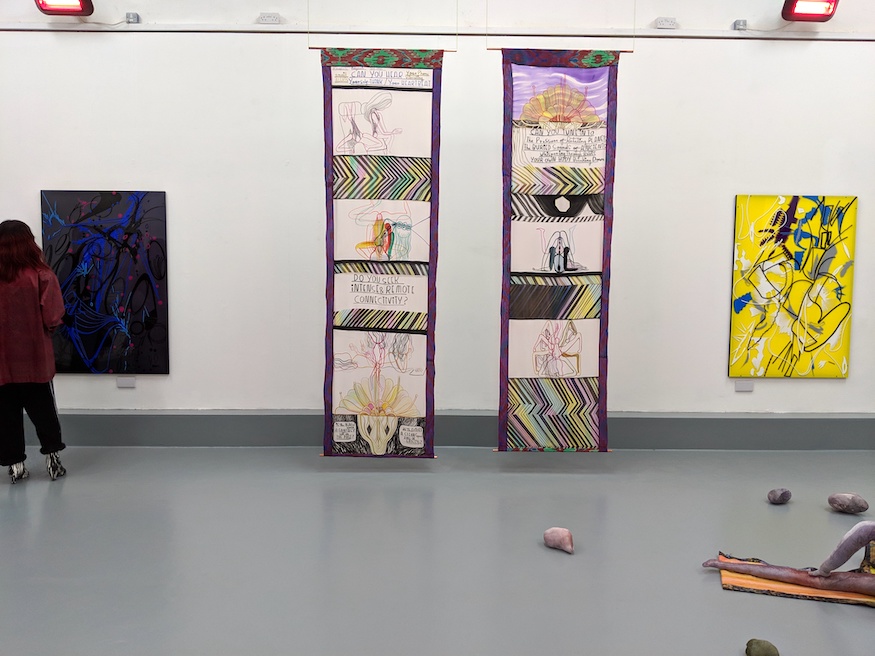 Dark Night of the Soul @ Lewisham Arthouse
What is experienced on the journey to spiritual enlightenment? This is a deeply personal theme to all the three artists and the curator of the show. Otherworldly tapestries, a figure on the floor and delightfully layered abstract pieces all set out each artist's relationship with spirituality. Until 2 March. 
Andy Holden – Laws of motion in a cartoon landscape @ Cinema Museum
There are some seriously bizarre rules that cartoons seem to follow – nobody can fall until they look down, everything falls faster than an anvil and everybody just gets flattened and never dies. This lengthy film explains it all while referencing art history, and science. There are some shorter quirkier films accompanying it and it's a rare chance to see the fantastic Cinema Museum. Until 10 March.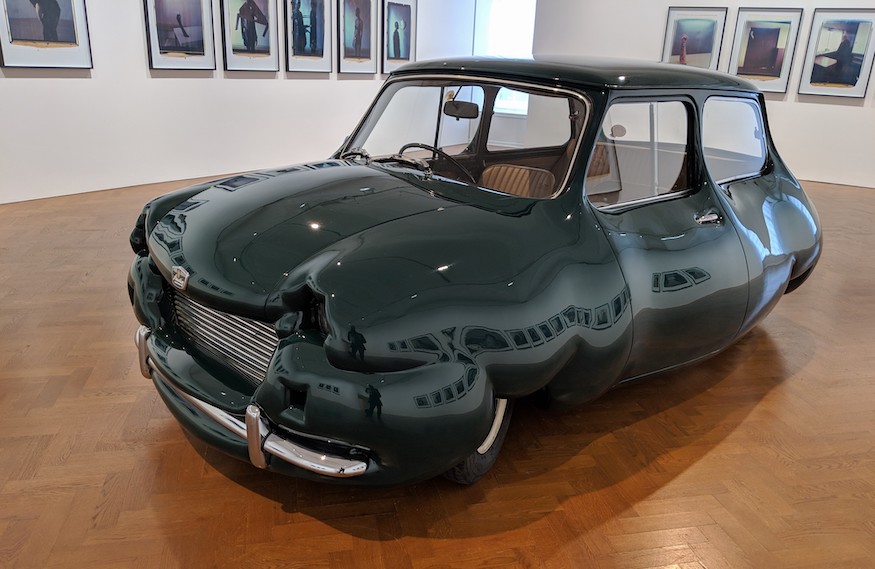 Erwin Wurm @ Galerie Thaddaeus Ropac
A classic mini is swelling up on so that's its body now has bulges as if it's gained lots of weight. It's a humorous work and clearly reflective of our era of consumerist excess. The playful theme continues with polaroids of the artist in strange poses and a chance to strike a pose of our own with a bucket on our heads. Until 23 March.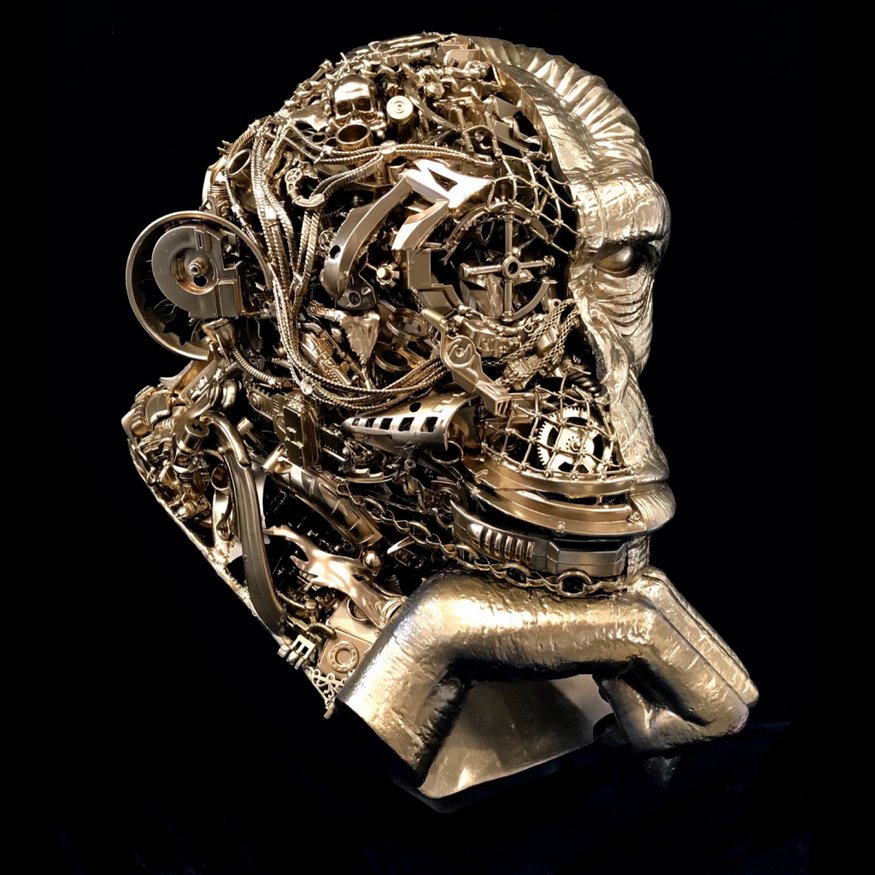 Onyx with Da Vinci Fine Art @ Framers Gallery
The grotesque and the beautiful meet in these wonderfully detailed large sculptures made from found objects, where nightmarish creatures mix with references to music and religion. The artist also displays clockwork creatures where we can see the cogs and gears that keep a bionic chimp and wasp ticking over. The level of detail in these works is outstanding. Until 1 March.
All images copyright artist and courtesy respective gallery. 
Categories
Tags