Concrete-Disco-Systems, a solo exhibition of recent work by Andrew Bick. His sixth solo show with Hales London, the exhibition celebrates a focused, research-led practice that seeks to reconsider histories of constructivism and systems art in a contemporary context.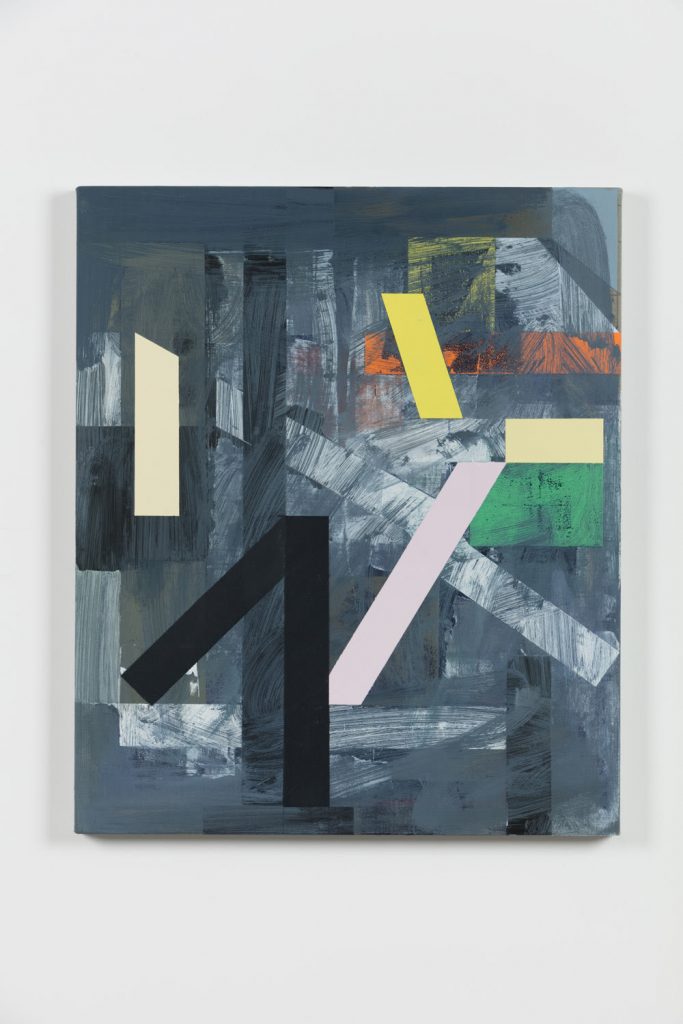 Andrew Bick, Variant t-s [detail], STORMY, 2016-2018. Photo by Angus Mill.
Andrew Bick's paintings consist of endless permutations – at the core of the artist's practice is a grid system, one he reproduces time and time again. In 2008, Bick copied a grid structure from one of his own artworks, digitised it, and has since used this same grid as a starting point for every painting. In Bick's view, new versions of the abstract, concrete and constructive, necessitate the repetition of banal information, leading to an unexpected conjuncture of word and image. His work is based on the belief that disruption within a system helps us relearn the process of paying attention.
In Bick's work, mediated layering of geometry and gesture act as an antidote to a world of instantaneous information. It is evident that the paintings are made laboriously, testing how far he can take the medium. An amalgamation of watercolour, oil paint, marker pen and encaustic are used to carefully block off areas, building the surface and composition, contrasting with casual-seeming brushstrokes and open areas of untouched support.
Bick pays close attention to the formal processes of painting as well as the legacies of constructivism, systems art and concrete poetry. He has developed a cyclical correlation between resources, academic research and approaches for painting. A vast knowledge and appreciation of art history informs the work, alongside longstanding visual and verbal dialogue with figures such as Gillian Wise and Jeffrey Steele. Bick also developed correspondence with concrete poet Robert Lax, collaborating on several publications. Despite historical research being at the forefront of the artist's practice, he paints very much in the present, highlighting the canonical to subvert the rules. Gently deconstructing what has come before with deft humour, Bick uses systems not to predetermine the outcome, but to conjure new ways of thinking and to develop different results. The works act as a re-evaluation of constructivism and systems art, simultaneously celebratory and disruptive.
Choreographing the viewer's interaction with the paintings, through composition and manipulation of architectural space, Concrete-Disco-Systems is unified by a grid which echoes indefinitely through all the work presented. This exhibition contributes to a practice which continuously seeks to evolve through a commitment to abstraction and a rigorous process of re-evaluating histories and systematic methods.
Andrew Bick | Concrete-Disco-Systems | Hales London
Private view: 17th January 2019, 6 – 8:30pm
Exhibition runs through 2 March 2019
Hales London, 7 Bethnal Green Road, London, E1 6LA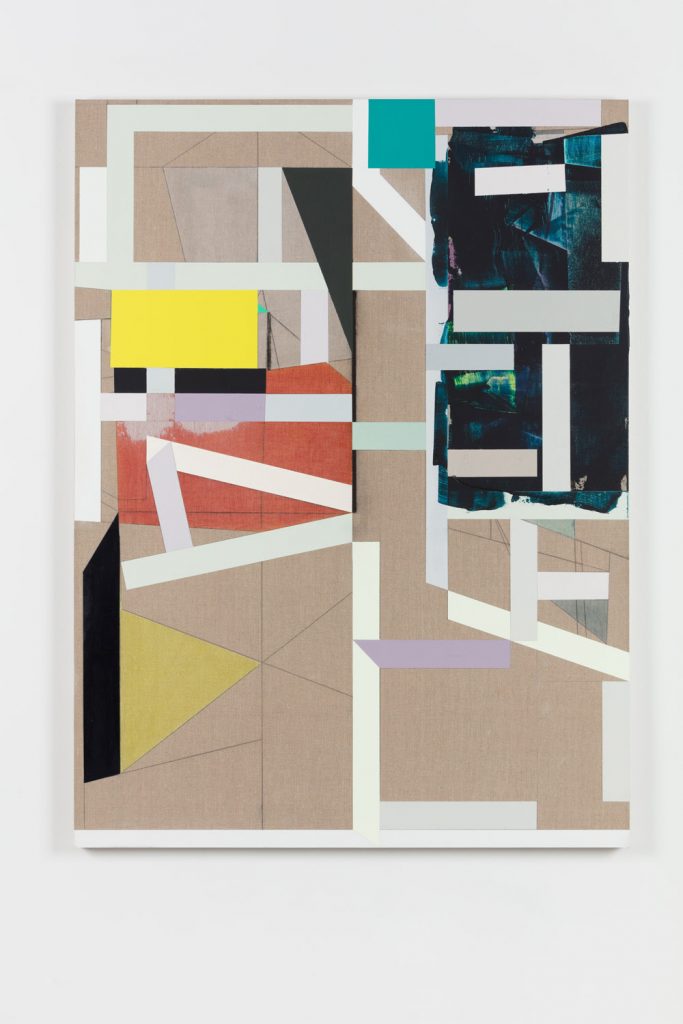 Andrew Bick,Variant t-s [flat and tilted] #2 v4, 2013-2018. Photo by Angus Mill.
About The Artist
Andrew Bick (b. Gloucestershire, UK, 1963) received an MA in painting from the Chelsea School of Art (1988) and has since shown extensively in Europe and the U.S. Bick lives and works in London.
Bick was a research fellow at the Henry Moore Institute (Leeds, UK, 2007), was the recipient of the Premio Internazionale Fiar (1992), and shortlisted for the NatWest Art Prize (1999) and the Jerwood Painting Prize (1998).
Selected exhibitions include Von Bartha (Basel, Switzerland), Bluecoat Liverpool (UK), Museum Haus Konstruktiv (Zurich, Switzerland) Stiftung Konzeptuelle Kunst, (Soest, Germany), Kunstalle Palazzo (Liestal, Switzerland), Wilhelmshaven Kunsthalle (Germany), Niederrheinischer Kunstverein (Wesel, Germany) and Pizzuti Collection (US). Bick's work can be found in numerous collections including the British Library (UK), British Museum (UK), Victoria & Albert Museum (UK), New York Public Library (US), Yale Center for British Art (US), Goldman Sachs, UBS, Simmons & Simmons, Roche Art Collection, Basel, and Museum Haus Konstruktiv (Zurich, Switzerland). Bick has curated several shows including: Conversations around Marlow Moss, & Model, Leeds (UK), The Conversation: Anthony Hill, Peter Lowe, Jeffrey Steele, Gillian Wise, Galerie Von Bartha Collection (Basel, Switzerland) Construction and its Shadow, Leeds City Art Gallery (UK); The Kingston Turnpike, the Stanley Picker Gallery (UK); Sight Mapping, Sala Rekalde, Bilbao (Spain) travelled to GoMA (Glasgow, UK) and Konsthallen Bohuslans Museum (Sweden).
Categories
Tags