Sir Edward Burne-Jones' serious intent can seem laughable, so here are some somewhat less serious points from Tate Britain's comprehensive presentation of his work:
*He was baptised Edward Coley Burne Jones: 'Coley' from his mother, who died a week after his birth in Birmingham in 1833, and 'Burne' from his aunt. He grew up as Edward Jones, adopting the 'Burne' as an artist but adding the hyphen only in 1885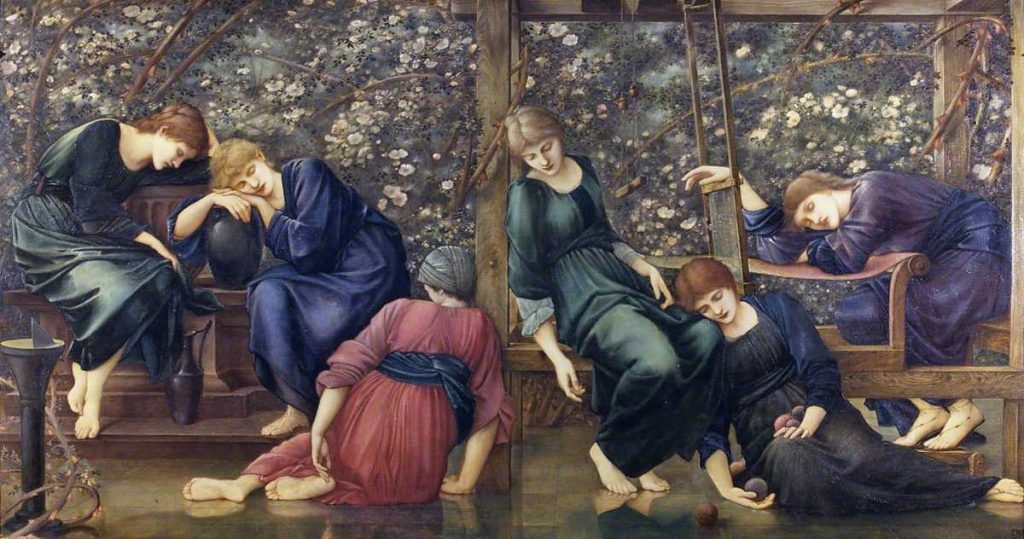 Edward Burne-Jones: The Garden Court, 1890 from 'The Legend of Briar Rose'
*He is known as a painter of beautiful, lean women with an expressionless demeanour into which melancholy undercurrents can be read – very much in tune with the subsequent development of the catwalk model. Seeing the work in bulk, he clearly loved a well-turned foot in particular. 'The Golden Stairs' is traduced by Jonathan Jones in The Guardian as a 'fey concoction' which exemplifies how Burne-Jones gives us 'art that shows how boring beauty can be' as it 'disdains life' in favour of 'art for art's sake'. Be that as it may, the maidens on the stairs yield the chance to paint twenty naked feet, and many more are sprinkled throughout the show. Shoes were not Burne-Jones' thing.

Edward Burne-Jones: The Graham Piano (1879–80)
* He expanded not only into stained glass and tapestry (often working with William Morris) but also into decorating a piano to spectacular effect. Inside the lid, for example, we see Mother Earth struggling to control a hoard of naughty cherubs, which reminded me of reluctantly taken lessons.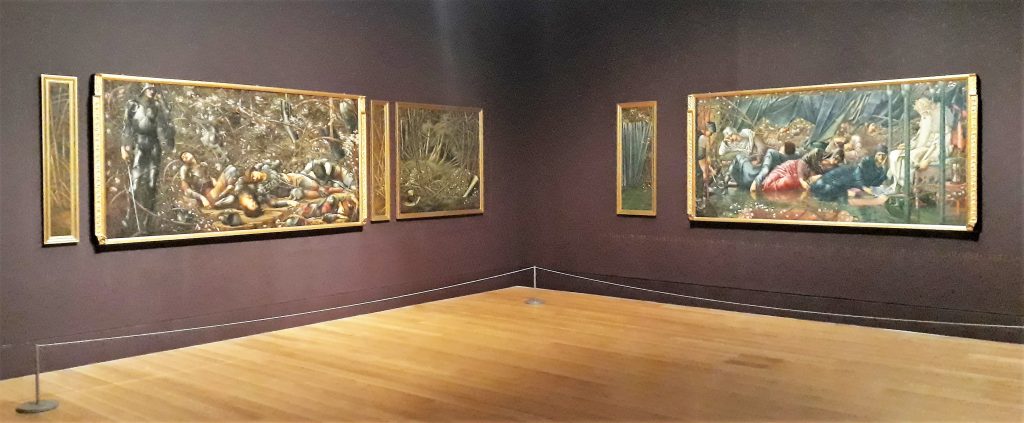 Edward Burne-Jones: Briar Rose cycle – installation view at Tate Britain
*The Briar Rose series, given a separate room, is his masterpiece, though Jonathan Jones considers it his most stupid work. The stasis which can seem problematic comes into its own in an unusual installation of four large paintings, ten pendants, and wall texts. They're based on the Grimm Brothers' version of 'Sleeping Beauty', and show first the 'winning prince' then the prone figures of failed rivals, the dormant king and courtiers and his daughter's dormant personal attendants (with bare feet, of course), before reaching the princess we know is about to wake. That makes 24 sleeping figures bookended by the two who are not stilled in time, all united by the thicket of briar rose. Sleep, in a way outside of life, turns out to be Burne-Jones' perfect subject.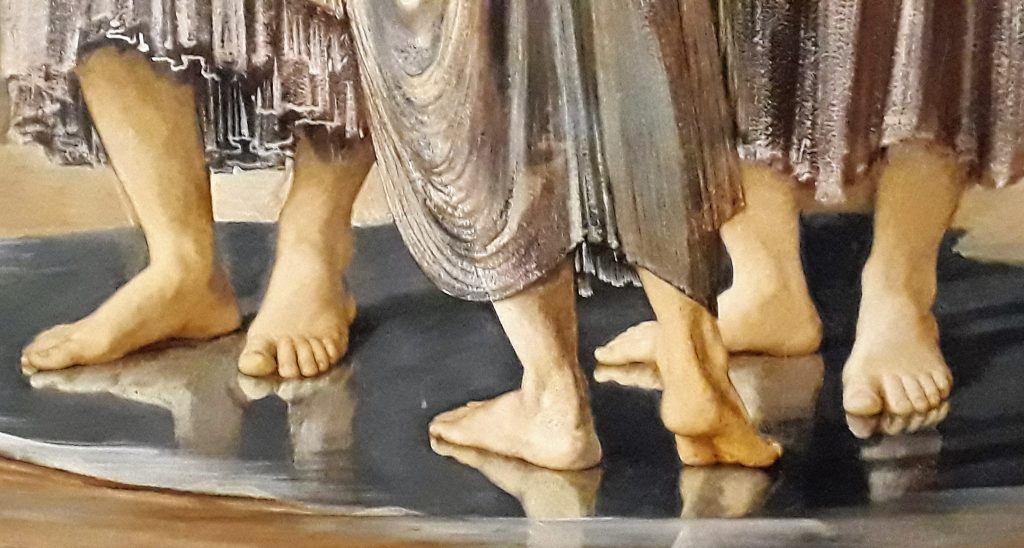 Art writer and curator Paul Carey-Kent sees a lot of shows: we asked him to jot down whatever came into his he
Categories
Tags