Aindrea Contemporary launches its fourth and final exhibition of 2018, showcasing seven, early-career artists whose work responds to these ideas through painting, animation and installation.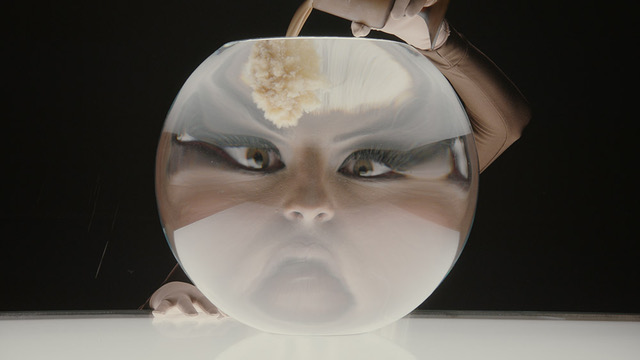 Plasma Vista, Orb Generous crystal clear balls filled to the brim. A bit wet at times, get behind them.
Do not fill with any liquids. Diameter 40cm
Curator Aindrea Emelife has chosen to stage the show in Regent's Place, a business and retail residential quarter in the West End, where commerce and consumption are omnipresent: "J G Ballard's menacing masterpiece High Rise has influenced the ideas behind this show," she says. "In the novel, the residents of a luxury apartment building gradually lose interest in any life beyond its walls, becoming consumed by themselves and in turn, literally and metaphorically consuming others. I wanted to connect the classical Lotus Eater reference and Ballard's modern reflections on our vulnerability to consumption", she says.
Hailed as 'a ground-breaking new voice in the art world' for 'resisting limitations and breaking glass ceilings', Aindrea has made her mark with collectors and artists alike, sourcing much of the work that she shows through social media and recent graduate shows.

Plasma Vista, Tube, featuring Peter Popps Circle Shoes
Expansive self-extending tunnel. Bends over backwards. Lustrous, long and gleaming.
Flat packs for easy transportation.Diameter 45cm Length 9m
Sarah Roberts' multi-sensory installation Peach Melba is a homage to make-up – a playful, tactile relief work made to look like globules of skin-tone concealer and foundation. It emits the slightly sickly scent of peach, playing on the advertising tactics used in-store to seduce the customer.

Jane Hayes Greenwood, An Enduring Motivation, 2018, CGI animation still
"I want this show to act as a catalyst for ideas about consumption, thrill and pleasure seeking," says Aindrea, "where visitors can sample each artist's 'lotus fruit'."
Exhibiting artists
Jane Hayes Greenwood, Meng Zhou, Scarlett Bowman, Hannah Tilson, Sarah Roberts, Plasma Vista, Luke Burton.
The Lotus Eaters 15 November – 7 December 2018 Regents Place, 15-17 Triton Street, London NW1 3BG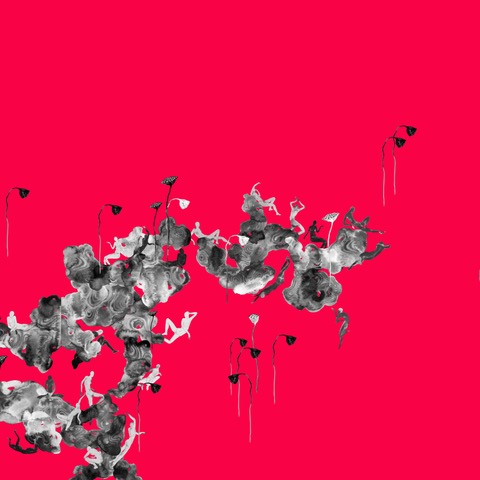 Meng Zhou, Lotus Eater (Part 1), ink, 2018
Aindrea Emelife
Aindrea is a 24-year-old art critic, independent curator, gallerist and presenter from London.
Starting at The Courtauld Institute of Art, where she completed a BA in History of Art, she has quickly gone on to become a ground-breaking new voice in an art world otherwise steeped in tradition. Having already presented art films for such prestigious institutions as The Royal Academy of Arts, The Hepworth Wakefield Museum, The Dairy Art Centre, The Courtauld Gallery, Waldemar Januszczak and ZCZ Productions, she is currently working on writing and presenting her first full-length art documentary. Aindrea is set to become one of the leading on-screen voices for the art world now.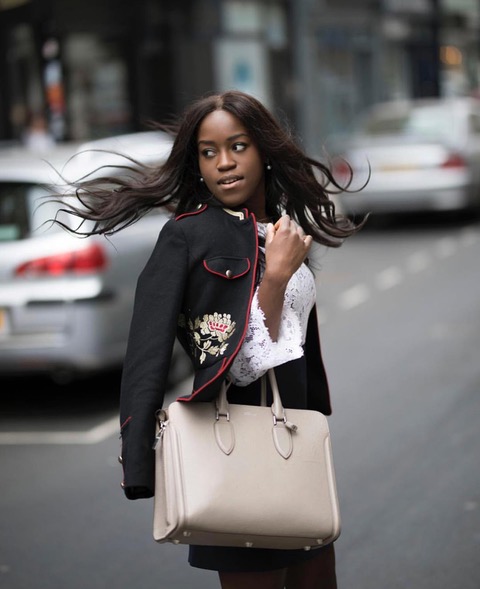 Aindrea Emelife
Aindrea debuted her first column for the Financial Times aged 20 years old and has been published widely and internationally, with articles in the Guardian, BBC Culture, Tatler, Vice, and Country & Town House magazine. In 2018, Aindrea launched her private art advisory, working primarily with emerging artists and private art collections internationally. Aindrea has sat on the judging panel for the Ashurst Emerging Artists Prize for three years as part of her ongoing commitment to supporting the next generation of artistic talent. She resumes this role again in 2019. Aindrea has delivered talks and lectures at the Courtauld Gallery, the Courtauld Institute of Art, the V&A Museum, Platform Southwark, the Other Art Fair and Marcelle Josephs Projects. Aindrea, ever committed to philanthropic efforts, has also started Plop Residency with artist Oli Epp, which gives three artists a month a studio space that includes, tutorials from industry professionals, access to accommodation, materials and a chance to show with Aindrea Contemporary.
In 2018, Aindrea launched Aindrea Contemporary, a roaming curatorial platform dedicated to showcasing, representing and engaging with international early- to mid-career artists. Aindrea Contemporary advises personal and corporate art collections globally and provides exclusive access to a wide network of galleries, artists and art services, working with clients to cultivate and refine their own critical and distinctive appreciation of art and championing a new generation of artistic talent. This is the fourth exhibition of 2018 and the inaugural exhibition in residence at Regents Place. Aindrea is currently planning her 2019 programme.
Categories
Tags