We caught up with Stacie McCormick founder of The Workshop Foundation ahead of the opening of Radical Residency II (PV October 23rd) to find out more about the exhibition, the residency and The Workshop Foundation.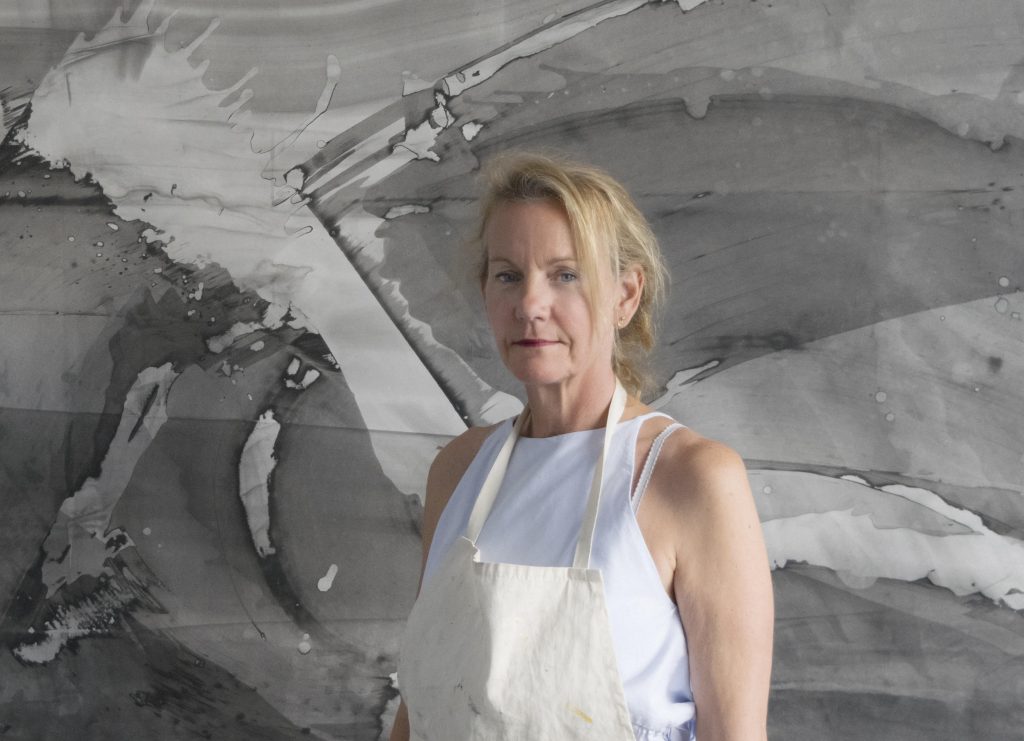 What's Workshop Foundation/ Gallery?
The Workshop Foundation is an artist supporting organisation that is currently based at Unit 1 Gallery|Workshop. Workshop Foundations' aim is support for artists by giving them time and space to create works and grow their practice as well as provide professional exhibition opportunities. As a social enterprise, we are crucially interested in removing commercial constraints from artists as well as develop a community of artists that are interested in continuing to give and get support for the associated members of the WF. We also invite the public to become members and allow them to develop relationships with the artist and provide support for our programmes.
What's the 'Radical Residency?
The RR is a programme the places 10 artists for 1 month in our 180sm2 gallery space, working together culminating in a group exhibition. Born out of the amazing volume and quality of applicants for our solo residency open call, it only seemed natural to expand the offer and give a larger number of artists the opportunity.
Who's in RR2?
Sol Bailey Barker, Gwenyth Fugard, Mirra Goldfrad, Connie Harrison, Jae Jo, Amina McConvell, Amy Mizrahi, Lucian Strindberg Boyle, Dominic Till, Frank Wasser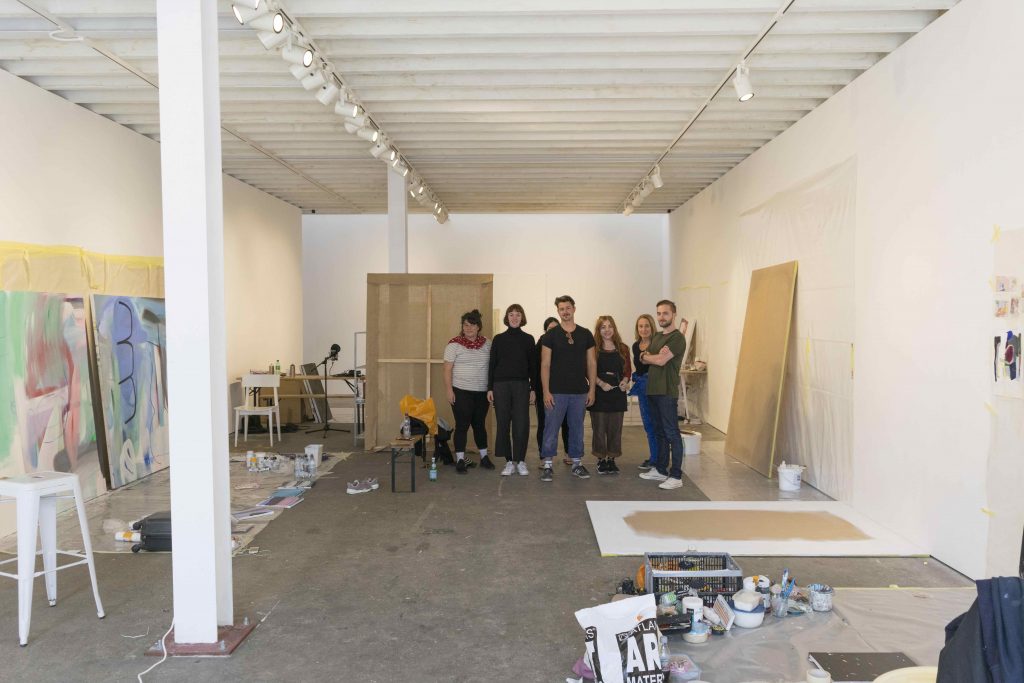 The Artists in Radical Residency II
How do artists apply for RR3?
Artists who apply for the solo residency are automatically registered for consideration in the RR3, and we will start to accept applications for the RR programme directly soon.
Have you had help in setting up Workshop and do you get ongoing support from anywhere?
My husband and I have been the principal funders and founders, we have a grant from a private individual for the next exhibition and are currently drafting our strategic plan for fundraising through several different avenues, from membership/patron programmes to public funding as well as developing a platform for sales of member artists works.
How can people get involved?
Come to the space and get engaged, start a conversation and we will honour it with integrity. We have a tiered membership programme as well as patron programme that we are happy to share.
Does helping all these artists – help your own practice and life?
Infinitely, my practice has benefited enormously- the feedback and practical advice has been invaluable and the validation of your practice by fellow artists is an inestimable boost to ones strength as an artist (I witness this benefit in the RR programme amongst the artists too!) As far as a benefit to my life, I can say with absolute certainty, I have never been more rewarded and more inspired by my days, as a life experience – incredible- and I sincerely hope I continue to be able to run to 'work' with the excitement and anticipation that I do every day for a very long time indeed.
Radical Residency II 10 artists, 4 weeks, 1 exhibition, 23 – 29 October 2018, PV 23 October,6 – 9pm
Unit 1 Gallery/Workshop 1 Bard Road, London, W10 6TP unit1gallery-workshop.com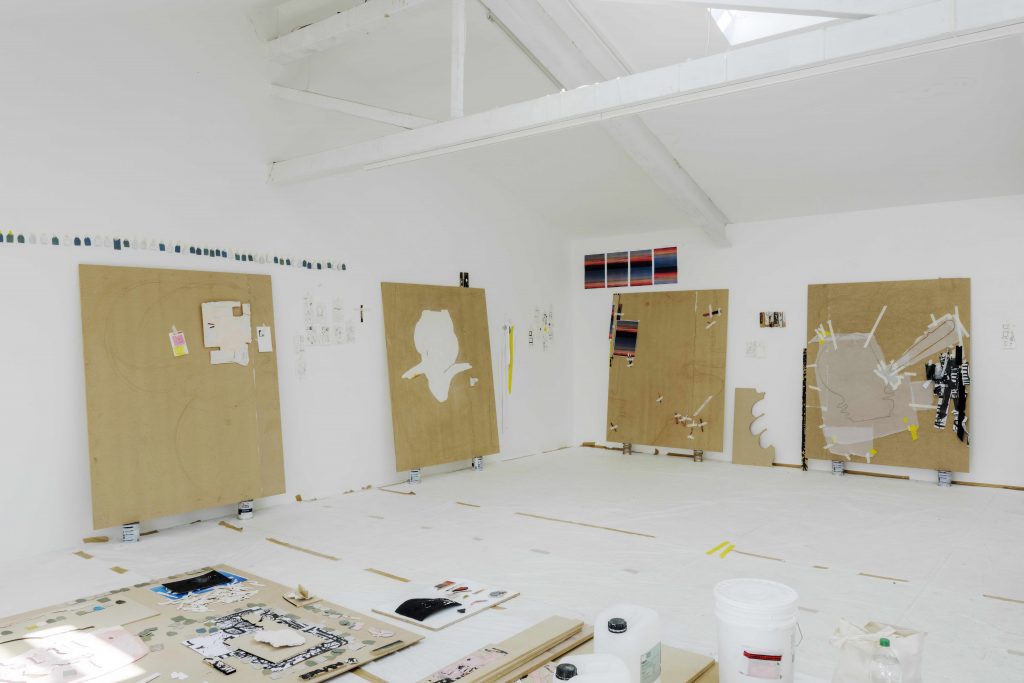 Unit 1 Gallery Bianca Barandun
About
With a background in project management and marketing, Stacie McCormick has over 25 years'experience working in the arts internationally, both as a practising artist and currently as director of Workshop Foundation. From 2009-14 she ran the non-profit art initiative Home Where Art Is in Charleston, SC, USA, encompassing a residency programme and final exhibition with international artists for the benefit of this regional community. McCormick holds a Masters degree in Fine Art from City & Guilds of London Art School. A selection of recent group exhibitions include Auto- Destruct, Unit 1 Gallery | Workshop, London (2018), The Royal Academy Summer Exhibition, London (2017), and Empire II at the 57th Venice Biennale (2017). Through these experiences, she has gained a deep understanding of the challenges artists face today and built a strong network of cultural practitioners.
Categories
Tags