A pop-up exhibit displaying 3D replicas of Van Gogh paintings from the Van Gogh Museum in Amsterdam has embarked upon a tour of American shopping malls.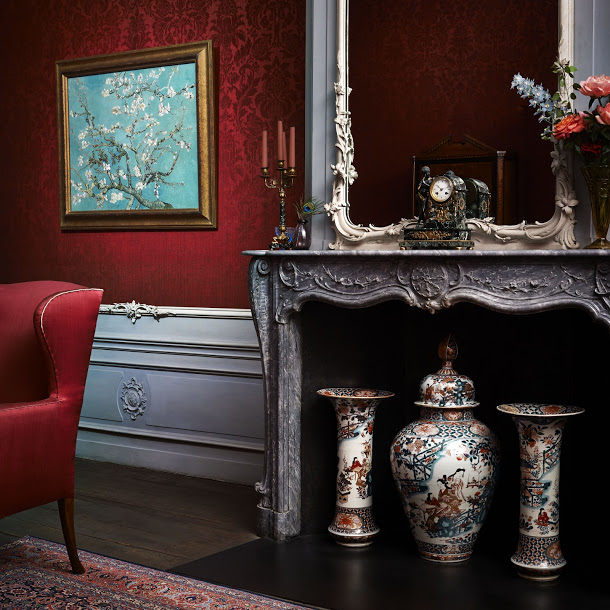 "It is the Museum's mission to make the life and work of Vincent Van Gogh and his contemporaries accessible to as many people as possible,"
Josh Blogg, executive director of Retail is Detail, the company producing the pop-up exhibit, said.
"By developing the pop-up, the museum has found an easy access for people to encounter with Van Gogh's art who normally wouldn't go to a museum, or would not have the opportunity to come to the Netherlands. The pop-up is like a sneak preview to what the Van Gogh Museum offers in the Netherlands, and it even enables people to acquire a replica which is as close to the original as it gets, so they can enjoy Vincent Van Gogh's art on a daily basis."
The Van Gogh Museum Amsterdam (There's another one in Arles) has been exploring new ways and techniques to share Van Gogh's work with a global audience. To create the replicas, the original works are scanned by means of a multi-dimensional scanner, thus recording the exact relief of the painting taking place at the Van Gogh Museum. Secondly, the three-dimensional-scan is combined with a professional, high-resolution, two-dimensional print. Then follows a colour-matching process with the original painting. Size, colours and relief are reproduced as accurately as possible, making use of the highest-quality inks and materials. Van Gogh Museum experts closely monitor the entire production process together with specialists from Fujifilm Belgium.
The Van Gogh Museum has commissioned a limited-edition collection called "Van Gogh Museum Editions."
These three-dimensional, numbered and certified reproductions of Van Gogh masterpieces from the Van Gogh Museum are produced by a new process called "reliefography." The Van Gogh Museum describes
"reliefography" combines state-of-the-art imaging, scanning and printing technologies with painstaking handcraft by master restoration experts."
Van Gogh Museum Editions are available for purchase at the pop-up from $17,000 more info here.
Van Gogh Museum Editions Pop-up Tour continues at King of Prussia Mall (160 N Gulph Rd, King of Prussia, Pennsylvania) through October 14. More Info: vangoghmuseum.nl
Categories
Tags