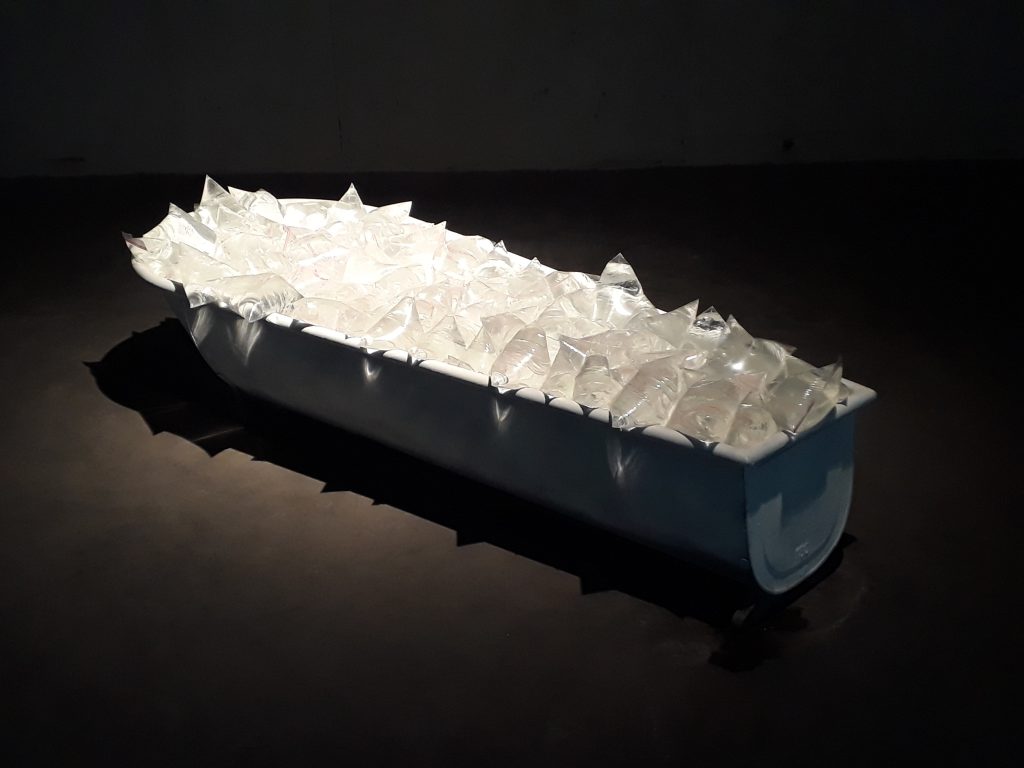 Eca Eps: 'Pure Water' – fills a boat of sorts such as refugees might not survive in with water as packaged for those who do.
I've just returned from the third Biennale to be held in the small (pop 43,000) German town of Halberstadt, 100 miles west of Berlin. It's quiet, historic and slightly eccentric*, a good setting for 14 projects spread across six sites throughout September on the theme 'Climates of Change'. The budget was a modest € 50,000, and while it was no surprise to learn that volunteer effort underpins such an event, the effort needed became evident as I toured with the event's chairwoman, local artist Ilka Leukefeld.  For the ambition is international, with an independent curator (London-based Pippa Koszerek) given free rein to initiate several performances and such technically challenging installations as a machine for reproducing a tornado at small scale (Alistair McClymont), an interactive worldwide public broadcasting jukebox (Sara Lehn) and a three-screen video programme with randomly alternating use of a single soundtrack (installed in an atmospheric cellar under the town hall, still filled with World War II bomb rubble, by the best-known artist to feature – the German filmmaker Alexander Kluge).
A notable organisational triumph was the agreement of free travel for all visitors on the town's handy tram network, but I wasn't surprised to hear of teething problems in setting work up, operational difficulties, late funding decisions and sudden withdrawal of planned venues – all confirming the selfless dedication required to work through such issues. Back at the art, the Italian collective Museo Aero Solar were overseeing the participatory production of a huge balloon made of recycled plastic bags; the Nigerian Eca Eps wove performance, film and installation together impressively to consider the paradoxes of water as lifesaver and life threatener; and the Slovene Jasmina Cibic's film 'Fruits of Our Land', which bitingly yet entertainingly recreates a 1957 Jugoslav debate  about what artworks should be commissioned to represent the nation, was well placed in a Town Hall committee room**. Attendance will be modest, but a day at the MKH Biennale does tick the boxes required for a worthwhile biennale: interesting and fresh work presented in the context of a coherent and topical agenda in unusual locations which add to the experience.
* A former monastery in Halberstadt is the site, for example, of a performance of John Cage's organ work 'As Slowly as Possible' which is due to last 639 years, the next change of note is set for September 2020!
** Recent words from President Erdogan chime exactly with Cibic's implicit critique: he complains that Turkey's arts have become 'more Western than the West, at odds with the nation's values, and unaware of the rich heritage left behind by our ancestors'.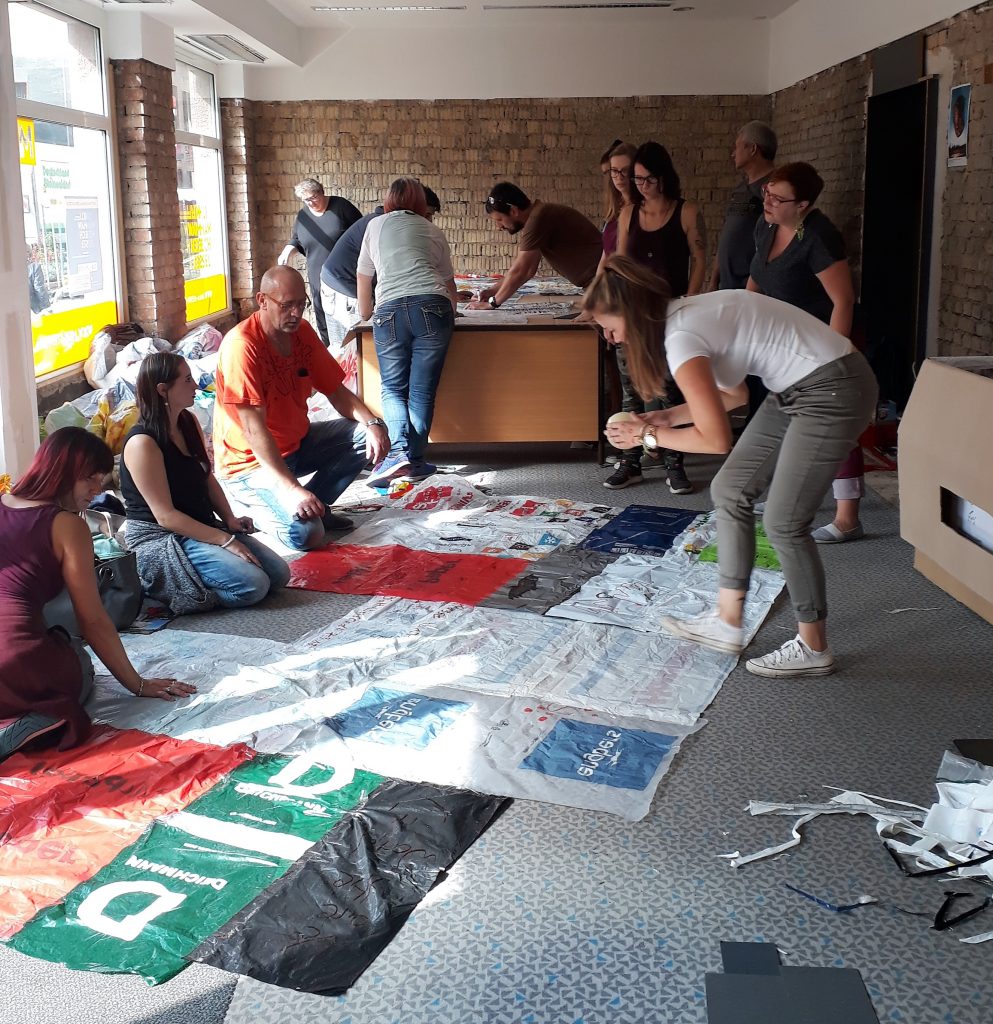 Balloon making workshop with Museo Aero Solar
Art writer and curator Paul Carey-Kent sees a lot of shows: we asked him to jot down whatever came into his head
Categories
Tags