A new digital partnership between the Philharmonia Orchestra and Southbank Centre is set to open on 27th September with two immersive, surround-sound Virtual Reality (VR) experiences presented in a custom-built sound studio in the Royal Festival Hall foyer at Southbank Centre. It will run between 27 – 30 September alongside the first two concerts of the Philharmonia's new season, with tickets available to book from next week.
VR Sound Stage, the latest of the Orchestra's pioneering virtual reality projects, and the most high-tech experience to date invites audiences to take a seat inside the VR Sound Stage, put on a VR headset, and experience Beethoven and Mahler's music in ground-shaking detail. Inside a seven-metre custom-built space, audiences of up to six at a time will begin 'seated' in the heart of the Orchestra, right in front of conductor Esa-Pekka Salonen (the Philharmonia's Principal Conductor & Artistic Advisor), and take a journey all the way to outer space whilst the Orchestra's full-bodied sound will be replicated by the circular 18-speaker array.
The first film – Beethoven's Fifth – won a Raindance Film Festival Award for Best VR Music Experience in 2017. Commissioned by Google Daydream in partnership with NASA, it commemorates the launch of the Voyager 1 spacecraft in 1977 which became the first human-made object to leave the solar system and is still travelling today. Mounted to the spacecraft is a gold-plated phonograph record, featuring images, recorded greetings, and the Philharmonia Orchestra playing the first movement of Beethoven's Fifth Symphony. The film which cuts together scenes from interstellar space along with footage of Salonen, is directed by leading VR filmmaker Jessica Brillhart.
Mahler's Third, a UK premiere, captures the final ten minutes of Mahler's epic Third Symphony, conducted by Esa-Pekka Salonen in front of a live audience at the Royal Festival Hall on 1 October 2017.
Luke Ritchie, Head of Innovation and Partnerships at the Philharmonia Orchestra, said:
"The VR Sound Stage represents the next exciting step in the Philharmonia's journey with Virtual Reality. These new experiences, presented in the UK for the first time, bring audio to the fore in a powerfully fresh format. Audiences can see and hear the Philharmonia and Esa-Pekka Salonen in a completely new way."
The Philharmonia Orchestra has been at the forefront of technology, since its inception in 1945 to capitalise on the then revolutionary development of recorded music. The Orchestra continues to remain a pioneer by creating cutting-edge digital projects to nurture interest in orchestral music and build new audiences. Their large-scale digital productions RE-RITE and Universe of Sound have been putting people at the heart of a symphony orchestra for years and VR is the next step in this concept. The Orchestra began experimenting with it in early 2015, and has now worked on three public VR projects to date – The Virtual Orchestra (2016), Beethoven's Fifth (2017) and Mahler's Third (2018). The Orchestra's in-house Digital team have also worked with some leading technology firms to develop their VR projects, including Sony and Google, with whom they are now formal partners.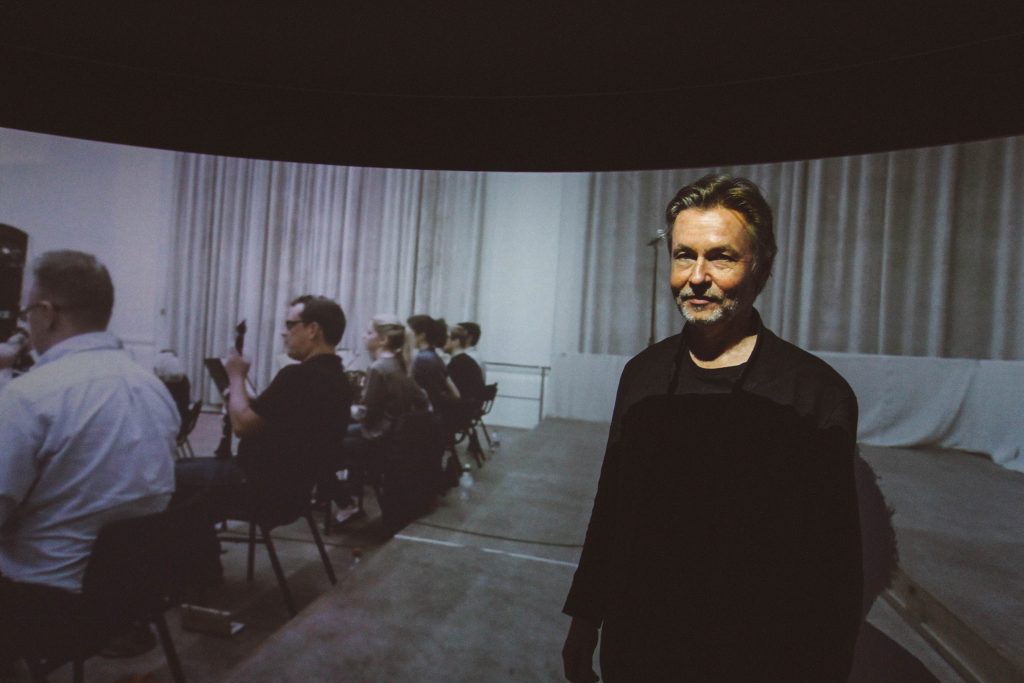 Esa-Pekka Salonen opens the season (27 and 30 Sep) with two concerts that each combine a Bruckner Symphony (Six and Seven respectively) with a Wagner prelude and Schoenberg masterpiece. Camilla Nylund is the soprano soloist in Erwartung (27 Sep) and Salonen conducts Verklärte Nacht (30 Sep).
VR Sound Stage is presented in partnership with 3D audio production company Mixed Immersion and 360-degree projection environment specialists Igloo Vision. VR Sound Stage launches Southbank Centre's 2018/19 Classical Season on 27 September.
philharmonia.co.uk/concerts/venue/southbank_centre
philharmonia.co.uk/digital/virtual_reality_and_apps
Categories
Tags