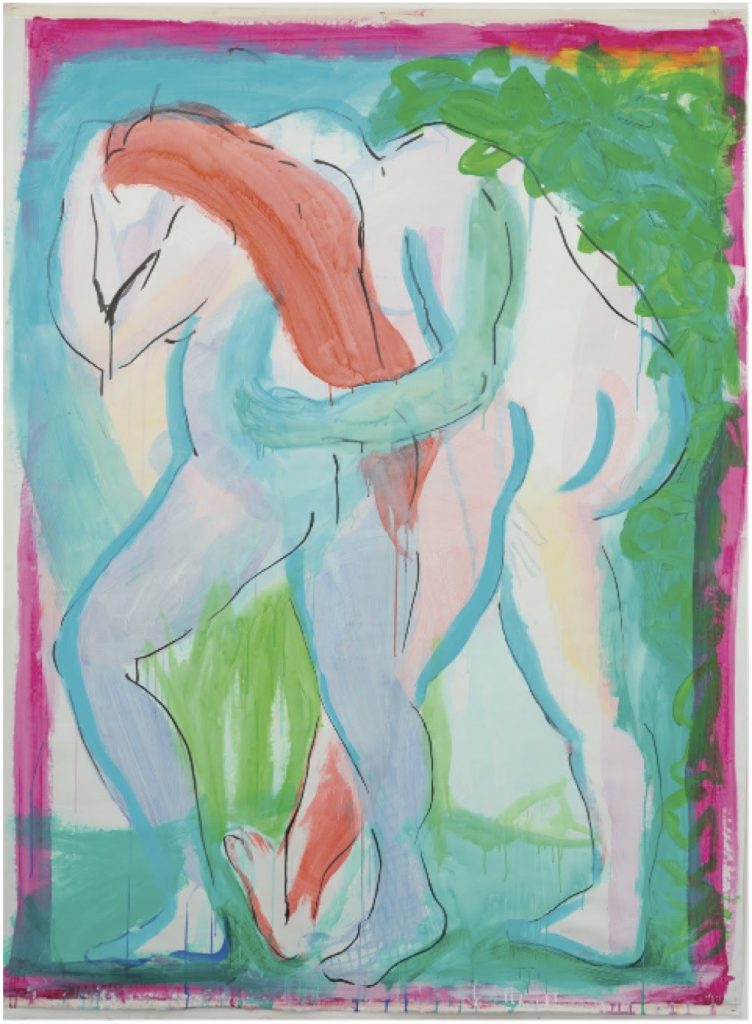 Sonia Wynn, Club Eden, 2018. Acrylic on canvas 200 x 150 cm
Turps has announced their 'Leavers Show from the 2018 Studio Programme' which will be in conjunction with Paul Stolper Gallery.
Turps Studio Programme is a one to two year studio-based programme of mentoring, talks and dynamic group crits enabling participants to develop their work in a supportive studio environment.
Turps Alumni have featured in "Iconoclasts" at The Saatchi Gallery, have been selected to participate in The New Contemporaries and have been prize winners at John Moores as well as finalist winner of the Marmite Prize.
The 2018 Studio Programme are:
Eleanor Bedlow, Angela Brandys, Victoria Cantons, Freya Guest, Rebecca Harper, Craig Lee, Scott Miles, Thomas Rapsey, Rhiannon Rebecca Salisbury, Kieron Simms, Jonathan Small, Evan Thomas, Hannah Turner-Duffin, Sonia Wynn
Private View: 22 August 6pm – 9pm Exhibition: 21st – 25thAugust 2018
PAUL STOLPER 31 MUSEUM STREET LONDON WC1A 1LH
Categories
Tags