We caught up with Kola Karim (Listed as one of the 10 most powerful men within Africa) who as an avid contemporary art collector and having built up an exceptional art collection is the perfect person to advise new art platform Sartch.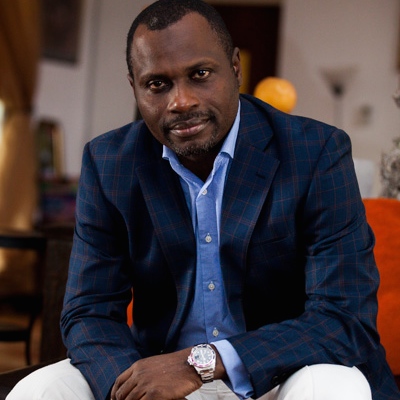 It says you are advising the Sartch team – do you use the platform?
I tend to browse the platform to see new artworks and discover new emerging African artists that Sartch has collaborated with. With my schedule becoming increasingly demanding it, is convenient to browse online whilst I am on the move rather than visiting numerous galleries.
If you do who have you bought /invested in?
There are quite a few artists with amazing pieces I have interest in, so far, I have bought a few Godwin Adesoye pieces and I have my eye on a compelling Tola Wewe piece that I am considering adding to my collection.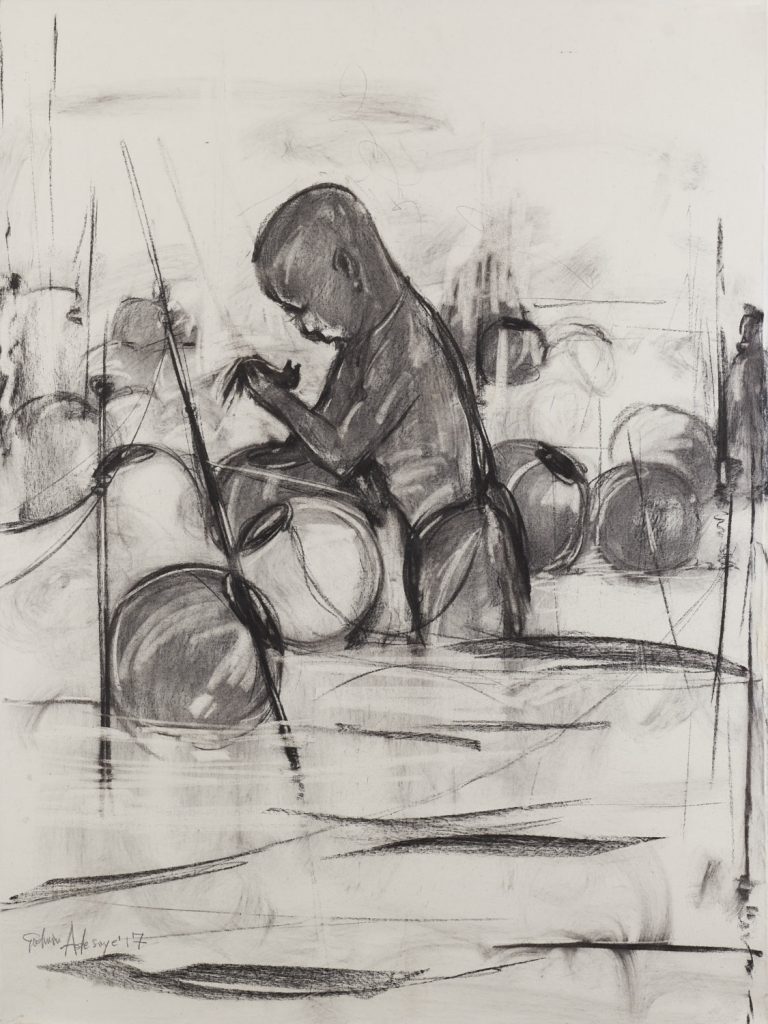 Godwin Adesoye BY THE RIVER **Charcoal on Canvas
Why the name Sartch?
The concept of Sartch was built on the principle of discovering collections of great art, art that was worth collecting. Rather than being the standard online gallery, we wanted to give people more options regarding collecting art/getting involved in the art market. Using this concept we want to incorporate meaning of 'searching for art' into a name. This is how the name Sartch was born.
Will collectors be able to borrow the art they invest in?
We may introduce a sharing scheme in the future depending on the number of collectors that invest into a collection. However, at present all artworks will remain in Sartch team control to minimise the risks of co-sharing, especially considering the value and how delicate the artworks are.

Damola Adeyemo
Can you explain how the fractional ownership works?
It works through multiple parties buy in and share ownership of a high value asset…in this case art. it mitigates the risk and financial pressure of spending high amounts on goods.
Can a buyer sell their 'shares' before the art is sold or must they commit to holding their shares until Sartch decides the time is right to sell the artworks?
Buyers will have commit to holding their shares until we decide it is the right time. Although buyers are free to sell/transfer ownership to whomever they please. We aim to introduce a marketplace for buyers to buy and sell shares eventually. For now we want to keep things simple.
One of the things is I can see there is a minimum time the artworks are held which makes sense but is there any mechanism to get your money out after this if Sartch don't want to sell?
We may employ a voting system after the minimum term for collectors to get a general consensus on whether people agree on Sartch to sell or not. Collectors are still free to sell and transfer ownership to whoever they please. In the near future, we will set up a marketplace for collectors to communicate and trade at their own will.
Will Sartch be looking to exhibit the work in 'real world' exhibitions in the future?
Yes, that is one of our main goals. We aim to display each collection within exhibitions and open venues such as restaurants and hotels to give collectors the ability to view the artworks. This, in turn, helps promote the artists and adds values for our venue partners
When will you be able to announce the curators working on the collections?
At present we are still working with Curators who have obligations with galleries where their direct involvement may be a conflict of interest. We will announce our curators once we have curators who are contracted to Sartch.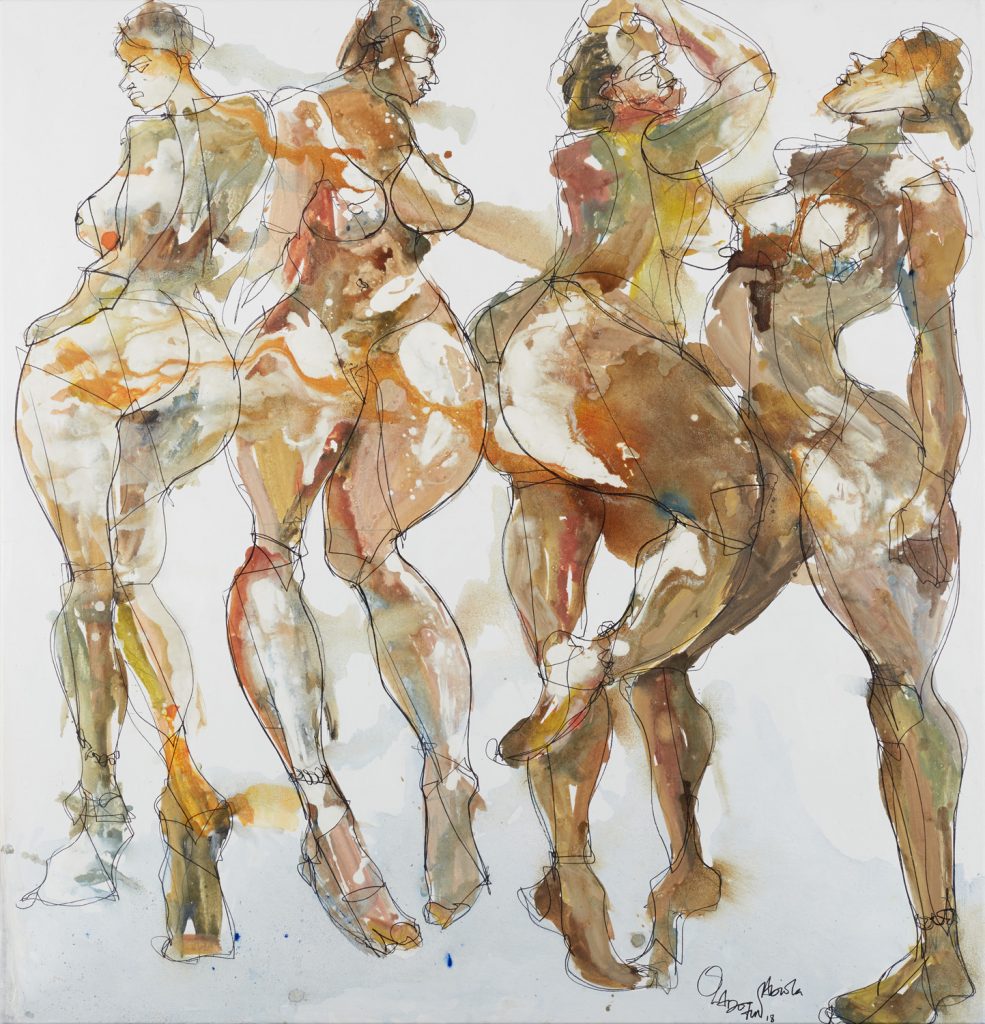 Untitled – Oladotun Abiola
Sartch is a brand new online platform that provides the opportunity for art lovers, investors and enthusiasts to experience and discover art through curated collections of emerging artists via a digital gallery; with a focus on collectible artworks the team's mission is to provide smarter and better opportunities for art enthusiasts and investors to own art.
sartch.com
About Mark Westall