The 45th edition of FIAC will be held in Paris from October 18 to 21, 2018 and will host 193 galleries in the nave and exhibition rooms of the Grand Palais. The vernissage will take place on Wednesday, October 17.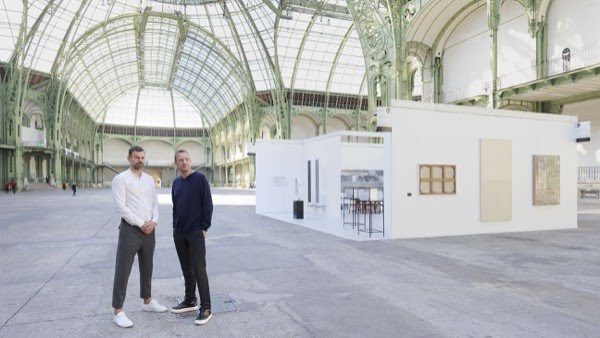 Place Vendôme: carte blanche to Elmgreen & Dragset
Each year, FIAC Hors les Murs gives carte blanche to an artist to install a major artwork or to imagine a specific project for the Place Vendôme, which provides both powerful inspiration and an exceptional framework for contemporary creation. Like a jewellery box set in stone, the Place Vendôme exemplifies creation, excellence and savoir-faire and has showcased, over the years, works by Jaume Plensa, Tadashi Kawamata, Paul McCarthy, Dan Graham, Ugo Rondinone and Oscar Tuazon.
In collaboration with Perrotin, this prestigious Parisian square will be metamorphosized by artist duo Elmgreen & Dragset.
To Whom It May Concern, 2018
For Place Vendo?me, Elmgreen & Dragset will install 100 red starfish scattered around the square. In contrast to traditional monumental public sculptures, the work adopts the horizontality of minimal land art and subtly takes over the plaza like a swarm of friendly intruders.
According to legend, starfish have been considered reflections of the stars in the sky on the ocean floor. Even though these creatures do not have brains, they can move and sense the world around them through instincts and reflexes. But these mysterious and magical creatures have over the last decades become threatened due to environmental pollution.
It is as if rcentrewater has engulfed the very center of Paris, leaving red starfish spread around the square in its wake—a nod to the Paris Climate Agreement and its challenges. The 100 red starfish remind us not only of the urgency of change today, but they also, through their ability to regenerate and survive even radical amputations, symbolize hope for regrowth and new living modes.
In conjunction with FIAC, Perrotin Paris will present a solo exhibition of Elmgreen & Dragset from October 13 to December 22, 2018. The installation To Whom It May Concern has been acquired ahead of its presentation by Dragonfly Collection, it will then go to the Domaine des Etangs in Massignac, in the Charentes region.
October 18–21, 2018 Vernissage: October 17, at the Grand Palais www.fiac.com
Elmgreen & Dragset are also opening a major show at Whitechapel gallery in October more details HERE
Categories
Tags