To celebrate the fourth year since its public opening and to recognise the millions of visitors who have been inspired by its striking beauty, Fondation Louis Vuitton organised a contest on the theme of its architecture prompting visitors to share their best photos of Frank Gehry's iconic building on their social media. The #MyFLV contest ran from 3 May to 5 June 2018, with the winning photographs featured on a high-profile print and digital campaign.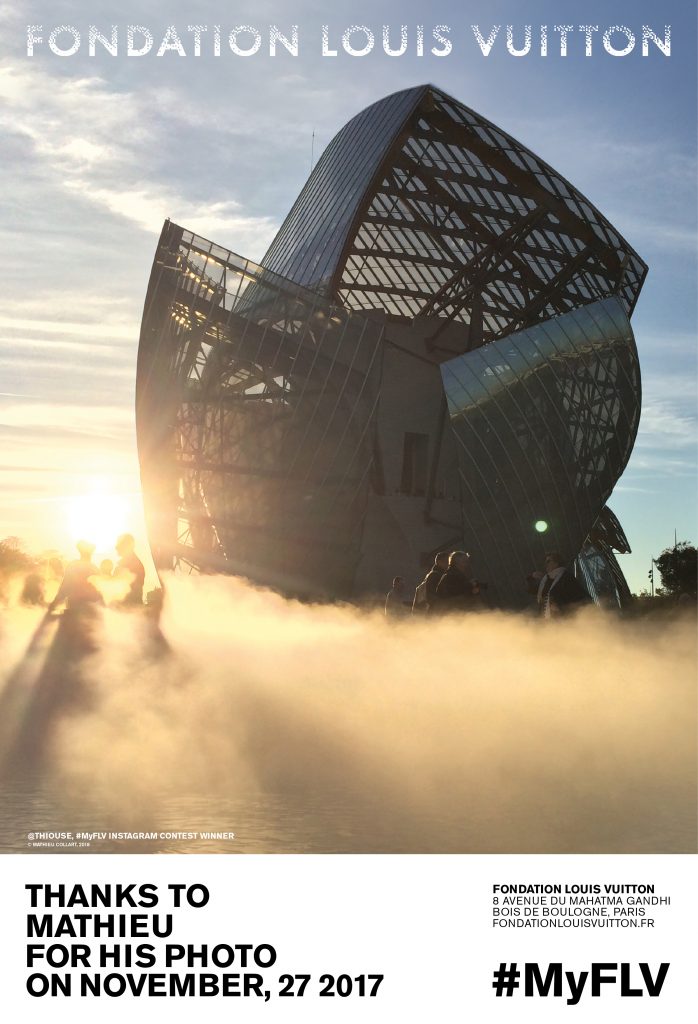 Open to all, amateurs and professional photographers alike, the contest invited visitors to post one or several original photographs of the Fondation on their personal Instagram accounts and to follow and tag the Fondation (@fondationLV) using the hashtag #MyFLV.
At the end of the contest, a jury of representatives from the Fondation, sponsored by Frank Gehry and in presence of Yann Arthus-Bertrand, came together and chose a selection of 7 photographs.
Fondation Louis Vuitton is pleased to announce that the 7 laureates of the #MyFLV contest are:
Pierre Châtel-Innocenti (@chatelp)
Mathieu Collart (@thiouse)
Roseline Diemer (@roxdmr)
Yi-Hsien Lee (@nevermind1107)
Boshiang Lin (@boshianglin)
Jean-Guy Perlès (@selrep)
Jérémy Thomas (@pho__thomas)
The winning photographs will be used in a digital and print poster campaign. They will also be posted on the Fondation's Instagram account as well as its other social media (Facebook and Twitter) and used for a poster campaign in the Parisian metro and on kiosks starting 16 July until the end of summer.
The Fondation has rewarded the laureates with a Collector Pass valid for one year, granting them VIP access with the guest of their choice on each of their visits to the Fondation. They will also receive a cheque for 2,000 euros.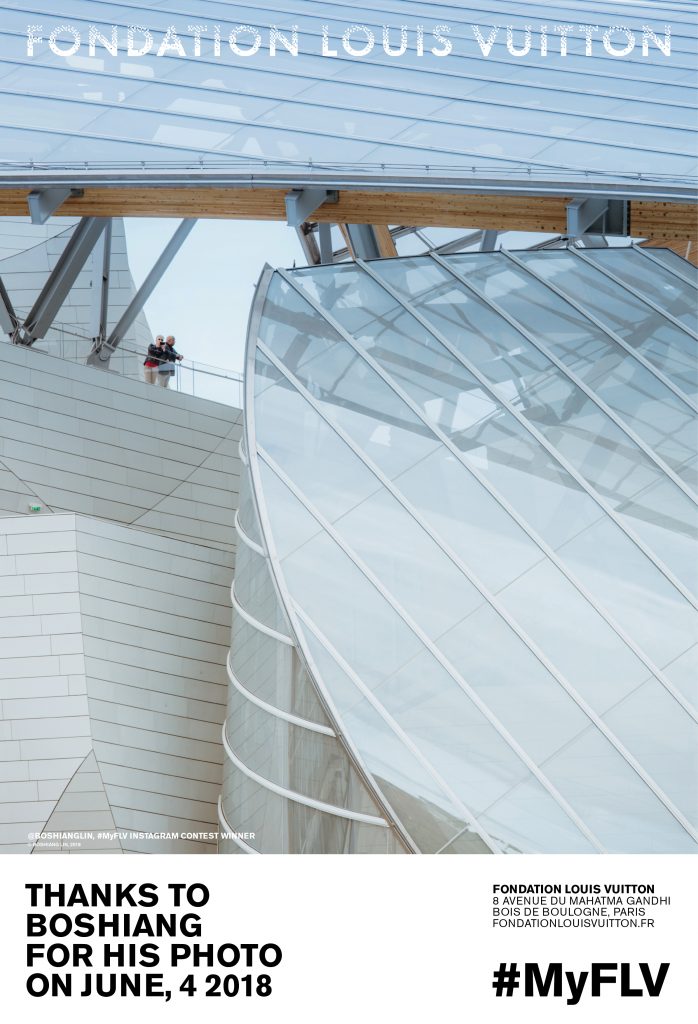 Categories
Tags