Masterpiece London opens to the public today Thursday 28th June running through to Wednesday 4th July. Billed as the world's leading cross-collecting fair, offering works of art,design, furniture and jewellery from antiquity to the present day. We had a sneak peak yesterday and have picked 7 things you should try and see when you visit one of them you can't miss, its actually kinda cool to walk straight through it.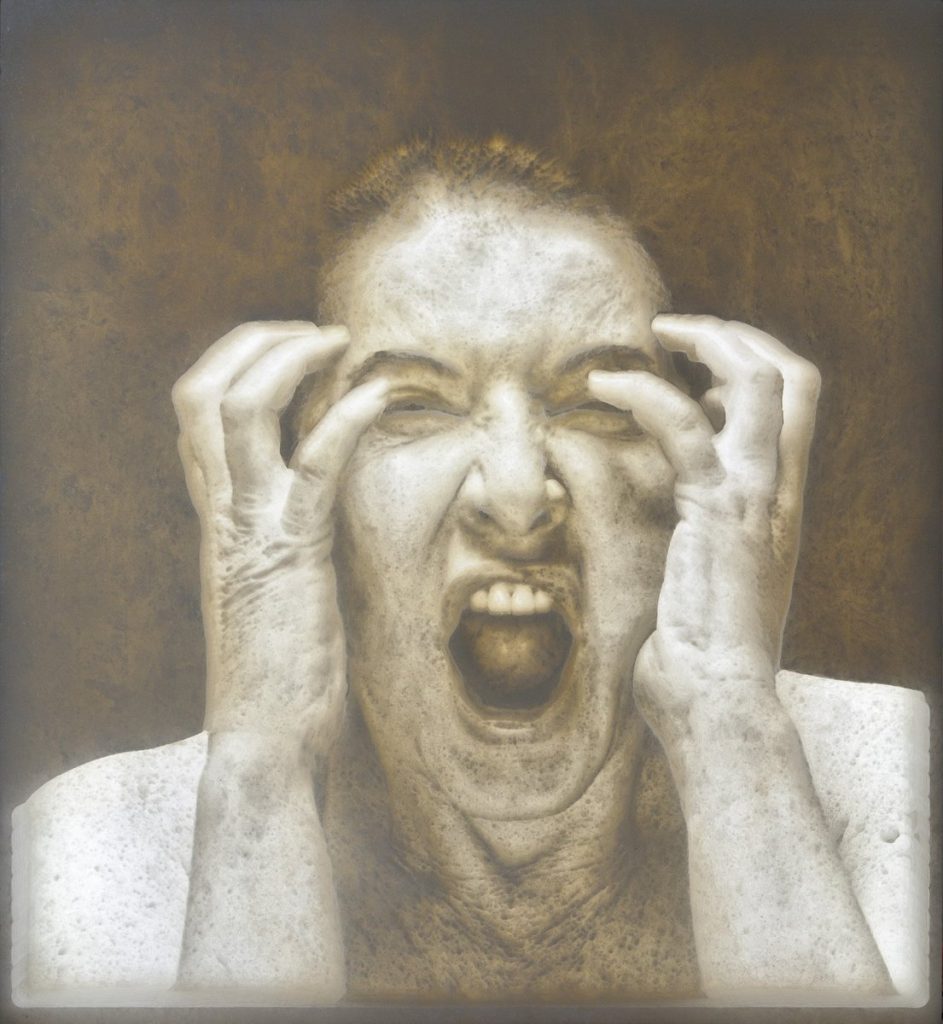 1 MASTERPIECE PRESENTS Marina Abramovic, Five Stages of Maya Dance.
Presented by Factum Arte, in collaboration with Lisson Gallery, this set of five alabaster portraits of Marina Abramovic merge performance, light and sculpture. They have a hauntingly physical presence but, as you move around the pieces, they decompose into intricately carved 'landscapes' of alabaster.
The best thing to do is to walk through the main one on your way into the Fair but make sure you do it really slowly for the best experience.
These works are the result of an extended period of experimentation that the artist has been carrying out in Factum Arte's workshops in Madrid. Through the use of carved alabaster, Abramovic is exploring new ways to give form to her ideas.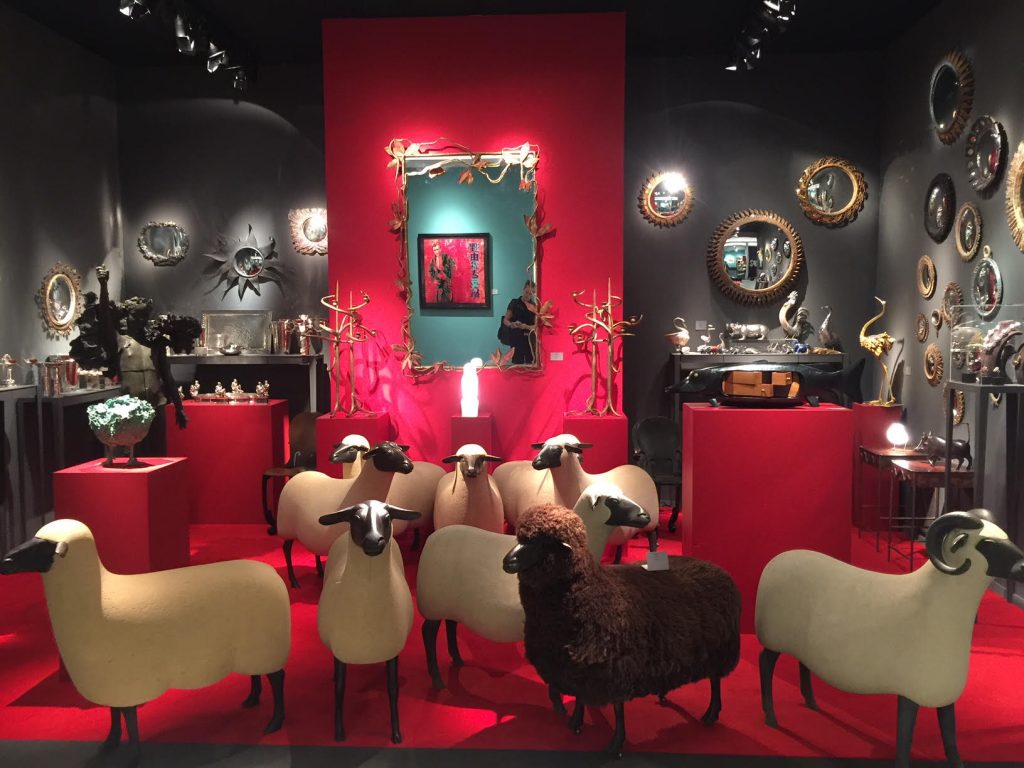 2 SHEEPS
– wonderful crafted sheeps from François-Xavier Lalanne plus lots of other sophisticated animals
From the poétic work of Line Vautrin, to the sophisticated modernity of Jean Despres, and the fantastic world of The Lalannes.
Stand A15 Jean David Botella 42 Rue de Seine 75006 Paris France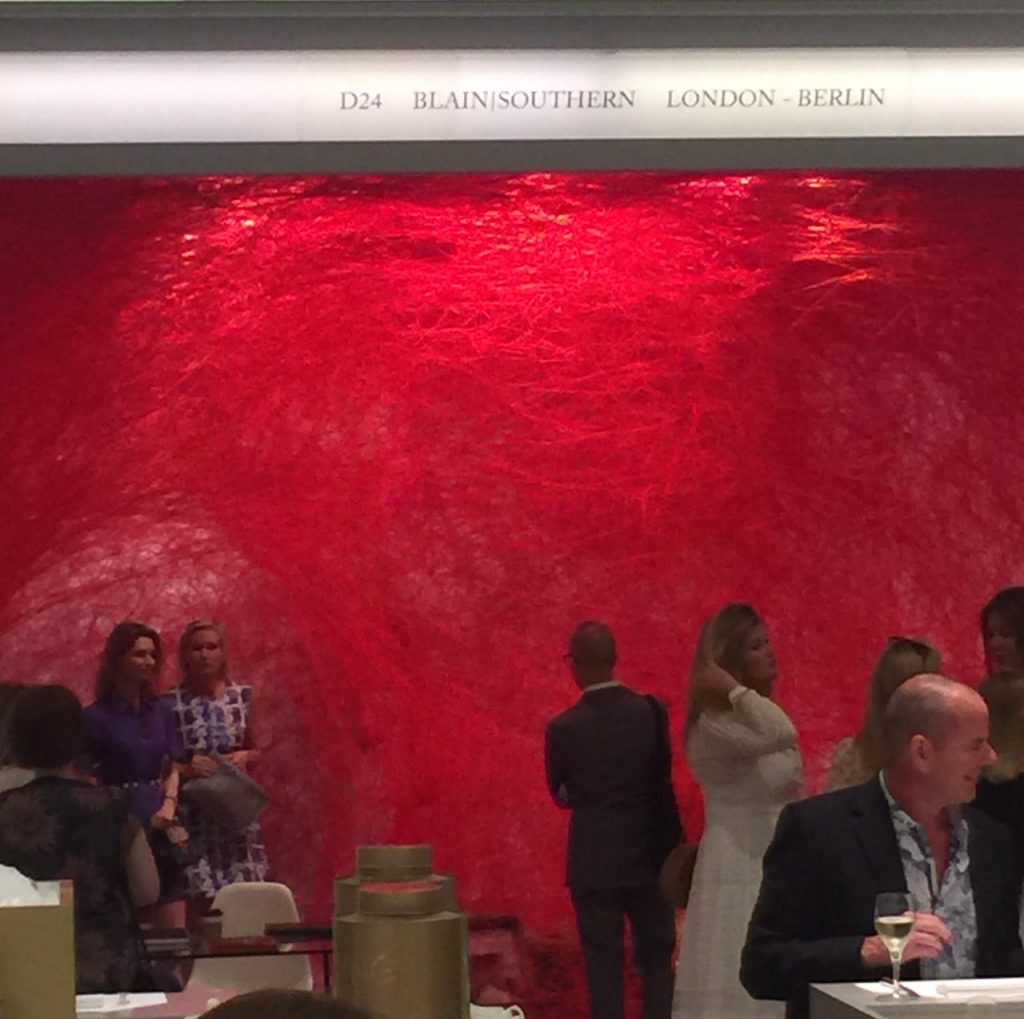 3 Chiharu Shiota
A solo presentation from Berlin based Japanese artist Chinaru Shiota – a site specific installation a web of interlacing red yarn, connecting and enveloping found objects such as maps and suitcases. Looks great.
Stand D24 Blain|Southern blainsouthern.com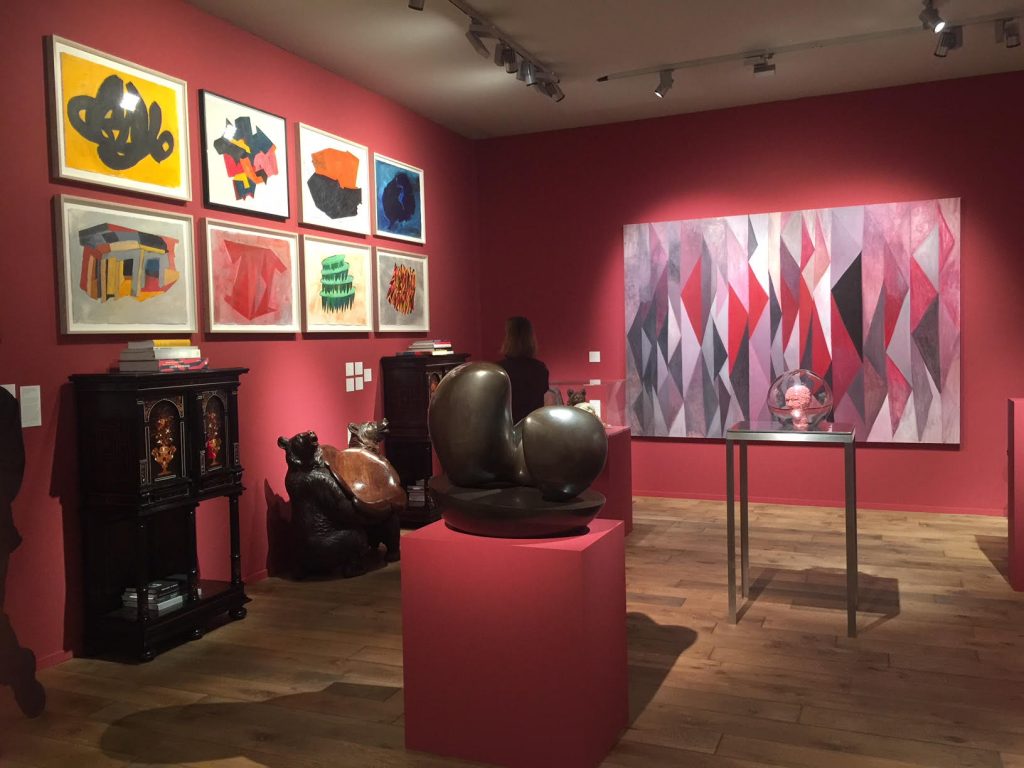 4 Wunderkammer
A cabinet of curiosities combines contemporary and modern works from Louis Bourgeois, Phyllida Barlow, Subodh Gupta and Philip Guston alongside 18th and 19th century furniture.
Stand A28 Hauser & Wirth hauserwirth.com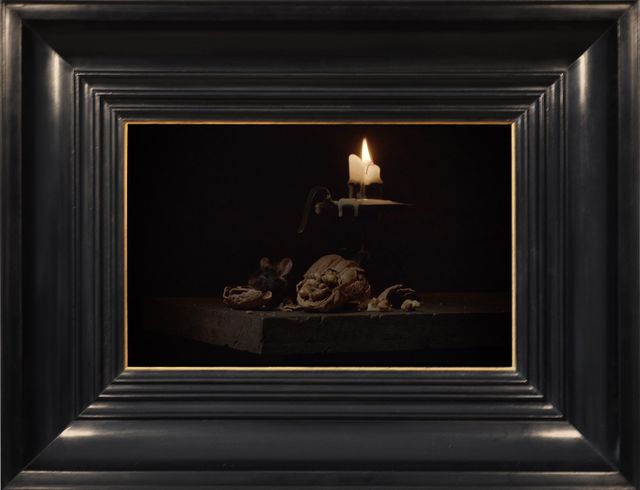 5 Rob and Nick Carter TRANSFORMING FILMS The Complete Series 2008-18
For the first time ever see all the TRANSFORMING FILMS from Rob and Nick Carter – make sure you leave enough time to give them a proper look. Don't miss the mouse.
Stand A22 Ben Brown Fine Arts benbrownfinearts.com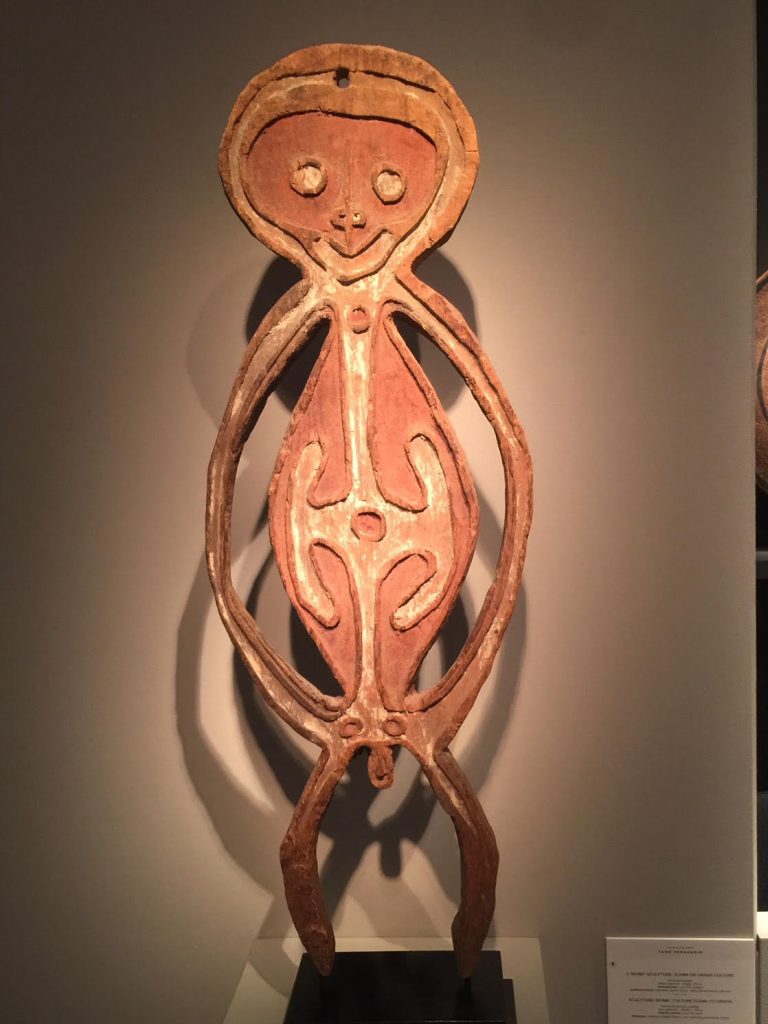 6 African Art
A renowned expert and antiques dealer specialising in ancient tribal art from Africa, Oceania and North America
Stand A8 Galerie Yann Ferrandin (no website or social)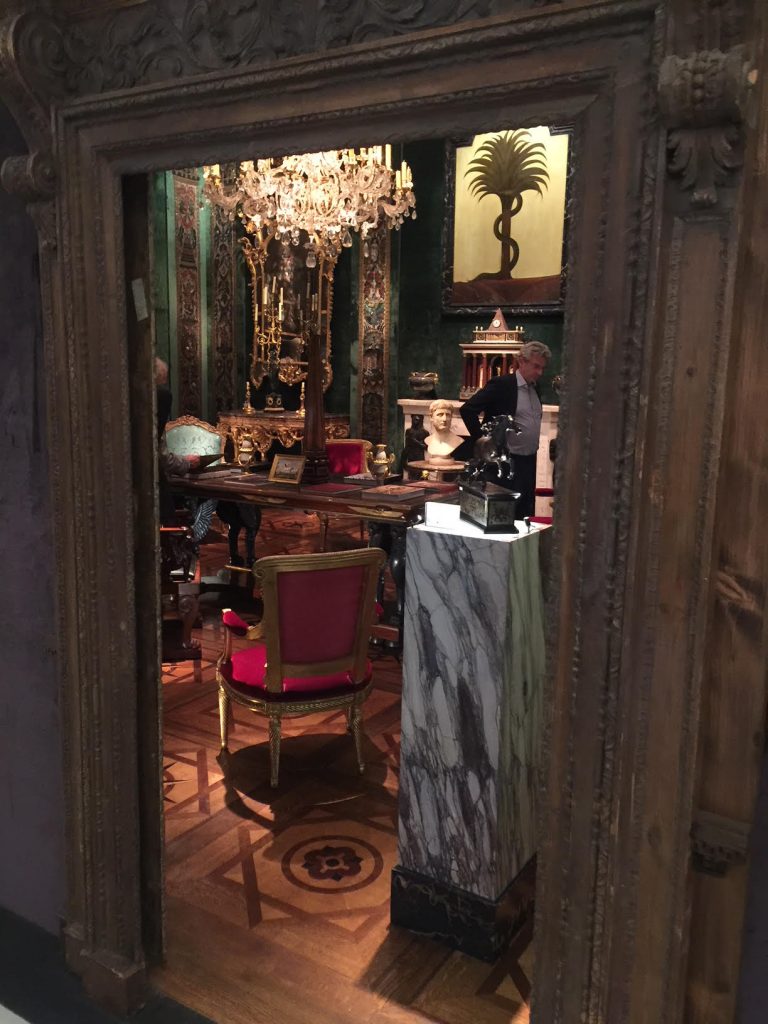 7 Steinitz
As an invitation to a new art de vivre, Benjamin Steinitz has created an environment in which period boiserie panelling and antique decors blend with a variety of furniture and objets d'art.
Forming a collection that is unique in the world, testifying to an unrivalled mise en scene, the gallery Steinitz, located rue Royale, in the former appartment of Madame de Staël, establishes a dialogue between antique objects and modern quality pieces, a true signature of the "goût Steinitz".
Stand C27 Steinitz steinitz.fr
Categories
Tags