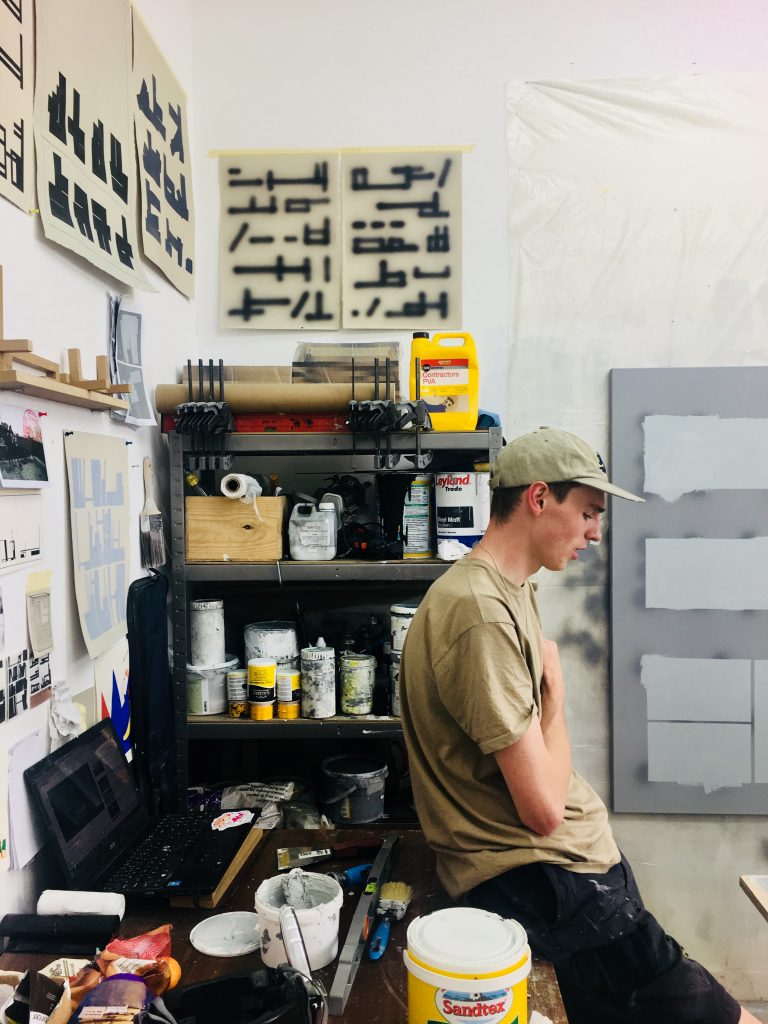 Lucas Dupuy is a painter whose work bucks the current trends in abstract painting to create something strikingly original. His stark, brutalist-style paintings stand in contrast against the brightly coloured, ambiguously blobby, comic abstraction favoured by many painters of his generation. Dupuy draws inspiration from raw concrete structures and the muted grey negative space found from graffiti removal, producing a fresh aesthetic that stands out against the sea of airbrushed drop shadows and clunky typography produced by his peers.
Born in South East London Dupuy was surrounded by art from a young age. His family, for the most part, were creatives and a particularly formative influence was his father.
"As a kid I used to make sculptures with my dad," he says. "And one day I asked him to build a boat, which we did, out of found objects and then just started making these weird structures. I think it had quite a big impact on me. We would visit my aunt who lived on the coast and make stuff out of what we could find."
Growing up in London has also impacted on Dupuy's creative practice, with his surroundings playing a major part in how he makes his work. His interest in the way cities are put together informs the way his paintings are constructed following similar plans and layout.
Lucas says this is a recent influence: "I've always been interested in architecture, particularly brutalist architecture, and diagrams of cities and how they are designed and made. In the past two or three years I've been really looking at what's around me. There's an aesthetic to it that I'm really drawn to."
Another massive influence for Dupuy is skateboarding. For so many young people this has always opened doors to a world of art, music and subcultures, which they may not have otherwise been exposed to. It is a catalyst to creativity which offers alternative avenues of making art and it exposed Dupuy to side of the city which he hadn't experienced before.
"Growing up in London is pretty mental and you've got to do something to sort of escape," he reflects. "You discover so much about a city just rolling round on a skateboard. So it has been a huge part of what I do."
At just 25 years old Dupuy has already garnered an impressive amount of attention. Since graduating he has been consistently showing his work in solo and group exhibitions and has been involved in a variety of collaborative projects. His work ethic and ability to be consistently busy shows no signs of decreasing as his practice becomes more established.
"I've got ADHD so I've always got to be doing something," he says. "I've been doing this for years anyway so shows just feel like a natural progression."
After graduating just over a year ago, Dupuy was awarded a studio space in Stratford free for a year, which has become the indispensable nucleus to his indefatigable output, but at times can become a solitary place.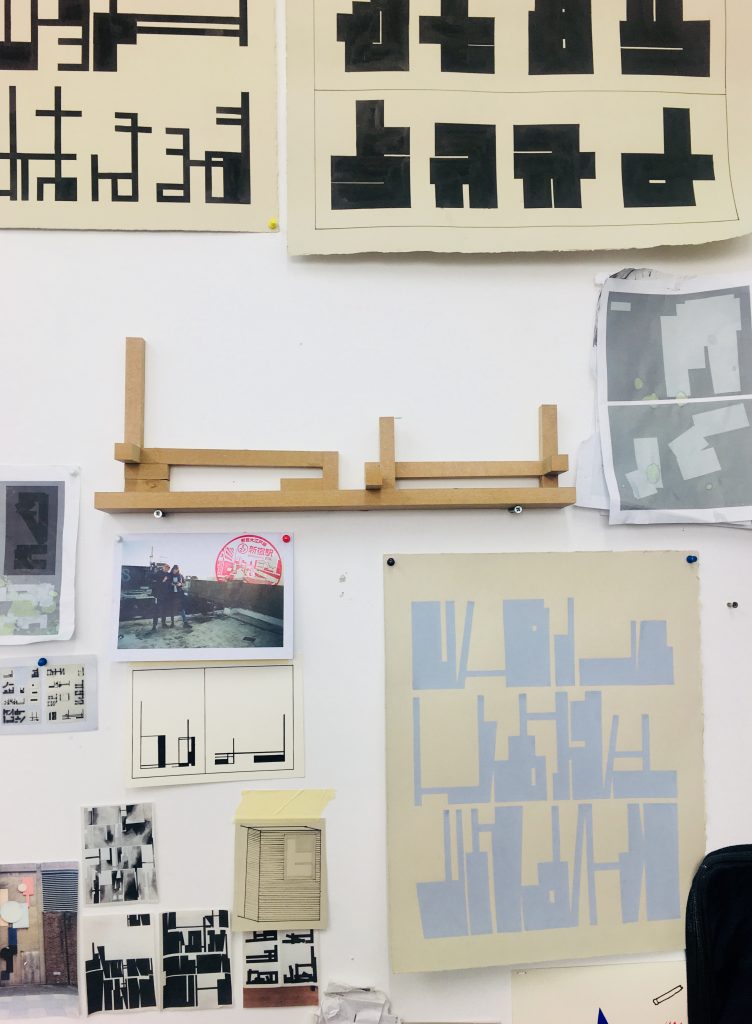 "Being in an institution is very comfortable because you get to talk to people about your work," he explains. "But when you're in the studio all day you don't get to talk to anyone. You get to a point where you think, 'Is anything I'm doing any good or worth anything?' You second guess yourself a lot when you're alone."
Dupuy's latest exhibition, 'Incunable' at Union Gallery, was an exploration into his experiences growing up with dyslexia. The works created for the show reference coloured acetate overlays that Dupuy was given at school to help him read. The blurred backgrounds and the dark solid shapes that overlap them are a visual representation of his struggle with reading and the tools he has utilised to develop his own visual language.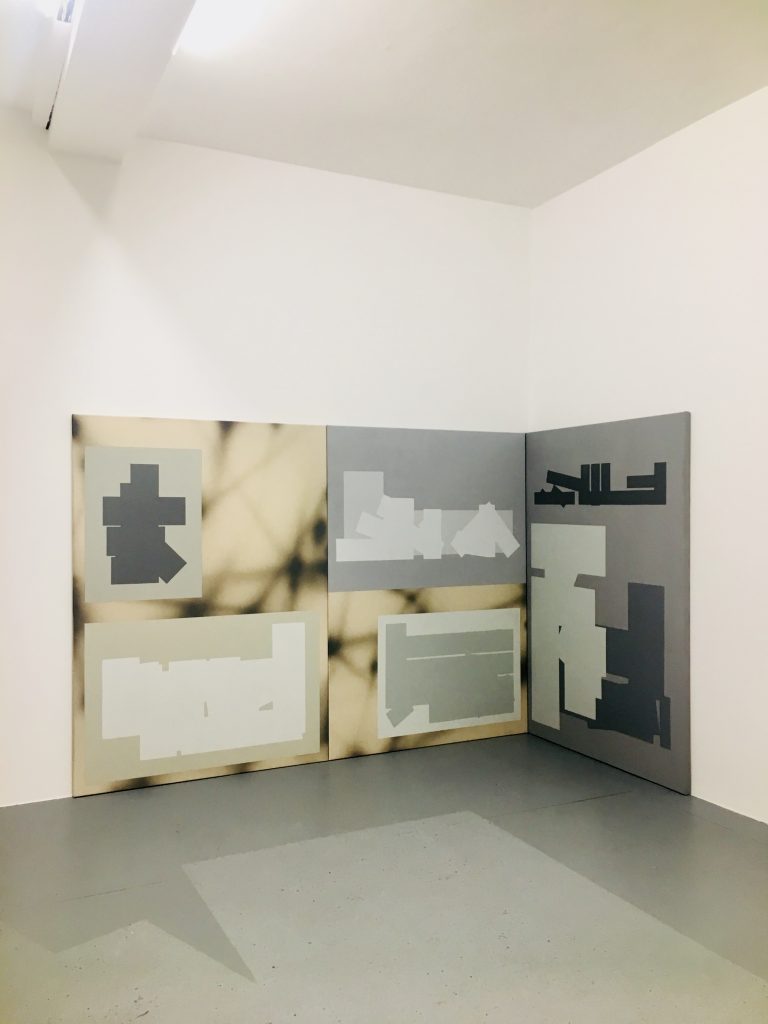 "It [dyslexia] is just always in my brain when I'm making work, but as time goes on it's less obvious in the work," he says. "In a way I'm always referencing it. I'd always struggled to read and focus – I've read like three or four books my entire life. I can read the words but taking them in is a different thing."
'Incunable' is also the title of a book Dupuy has just released with graphic design studio Our Place. The 82 page hardback collates all planning and background work from recent projects and brings them to a conclusion, giving Dupuy head space to move on and start a new chapter.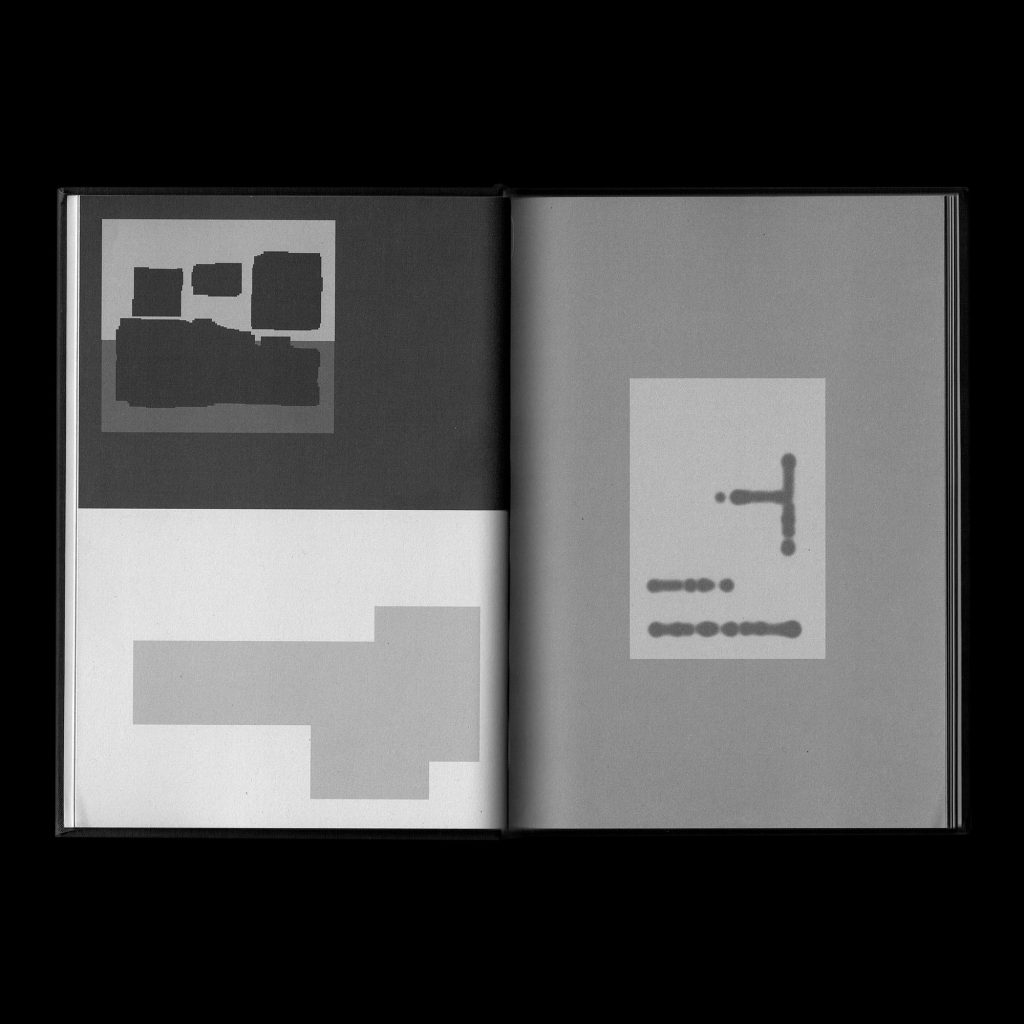 "I've finished the book," he says. "So that chapter of work is sort of over now and I can start thinking about something else. I've always been super interested in making books – because I'm very visual it's nice to have stuff to flick through. I'm always buying zines and books. I think it comes from really wanting to read but I just can't, so it's easier to look at picture books."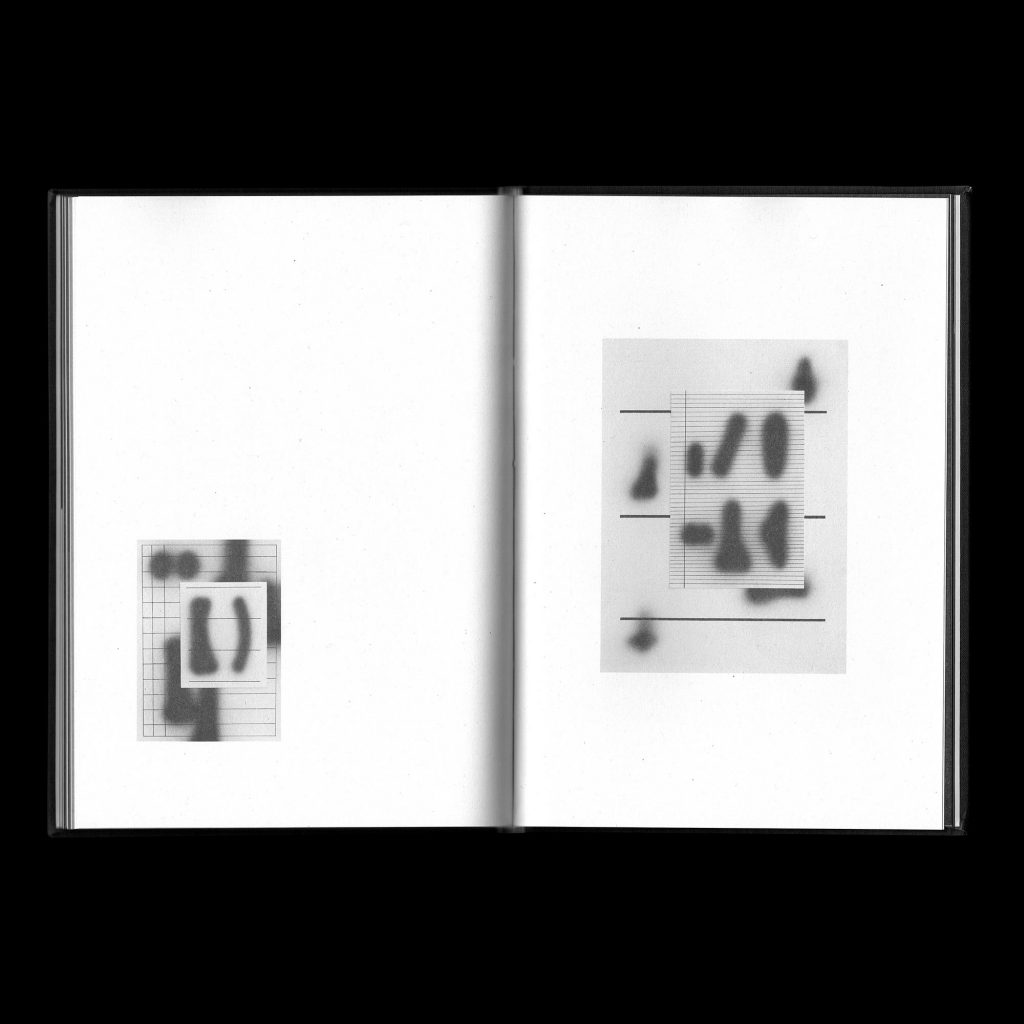 'Incunable' is the first of two books Dupuy will be releasing this year and is available HERE.
Categories
Tags